Wedgwood
Heritage brands attract some devoted followers. So, when it's time to evolve, it can be quite a challenge. How can these much-loved brands modernise, without losing all that historic value and goodwill? That was the challenge facing this iconic British tableware manufacturer. And it marked the start of a decade-long partnership that's still going strong.
---
Wedgwood house brands Royal Doulton and Royal Albert bring more than 300 years of experienced craftsmanship to every teacup, figurine and utensil they create. Unfortunately, this long and distinguished past was failing to connect with younger audiences.
Through vibrant animation, compelling video, classically simple visuals and understated packaging design – not to mention a high-profile celebrity collaboration – our work brings to life the personalities of each product range in ways that engage new, modern consumers. The results keep with the best of the brand's past, while breathing new life into its future.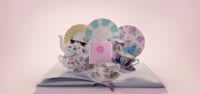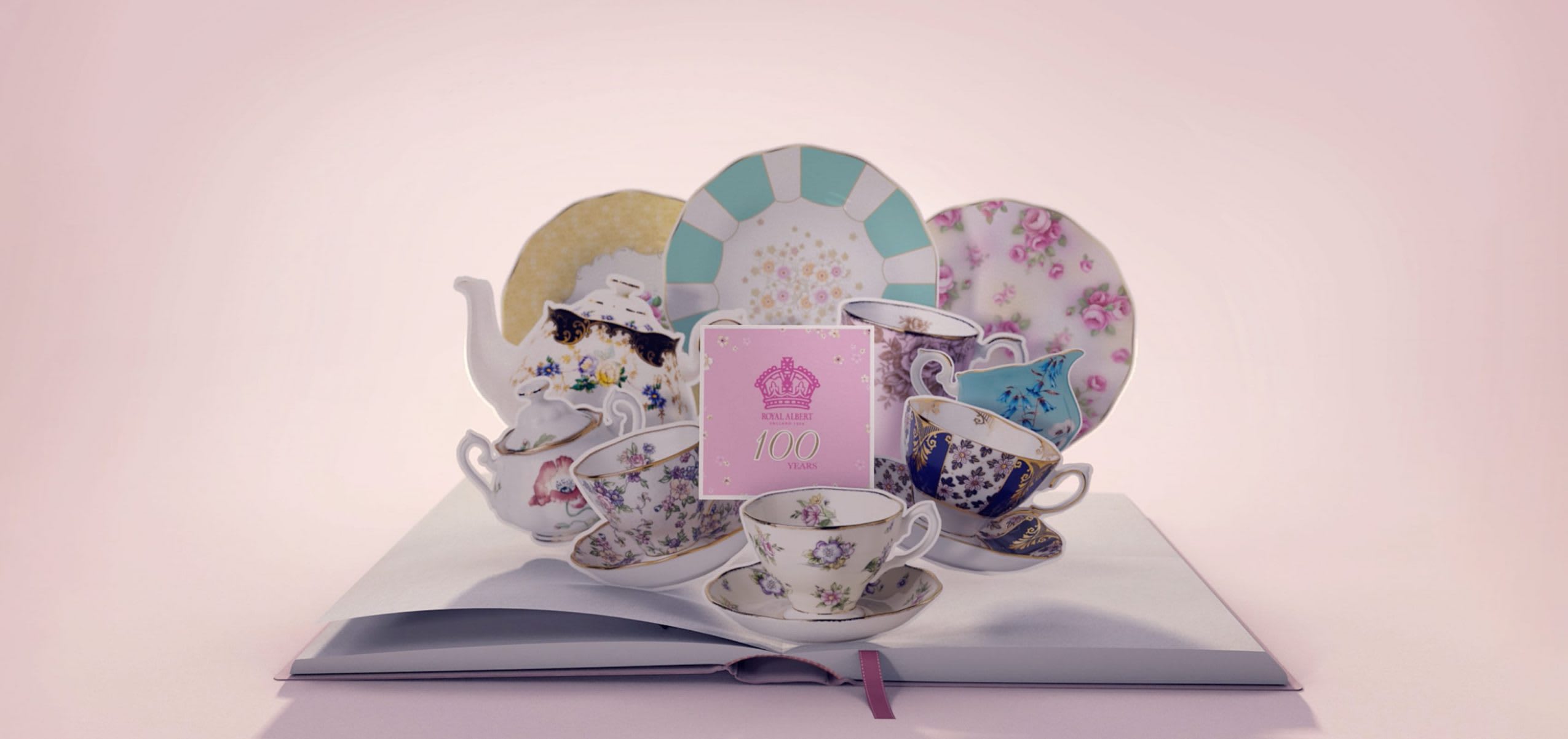 Celebrating a history of on-trend
100 years of Royal Albert
Not many brands live to reach 100. So, to promote Royal Albert's centenary we created an animated video illustrating the historic cultural trends that have influenced their products, right up to today. Drawing inspiration from selected patterns, we hand rendered figures and scenes creating a visual journey through each era – all framed within an animated pop-up storybook that moves to a new decade with a turn of the page.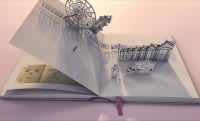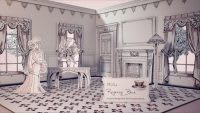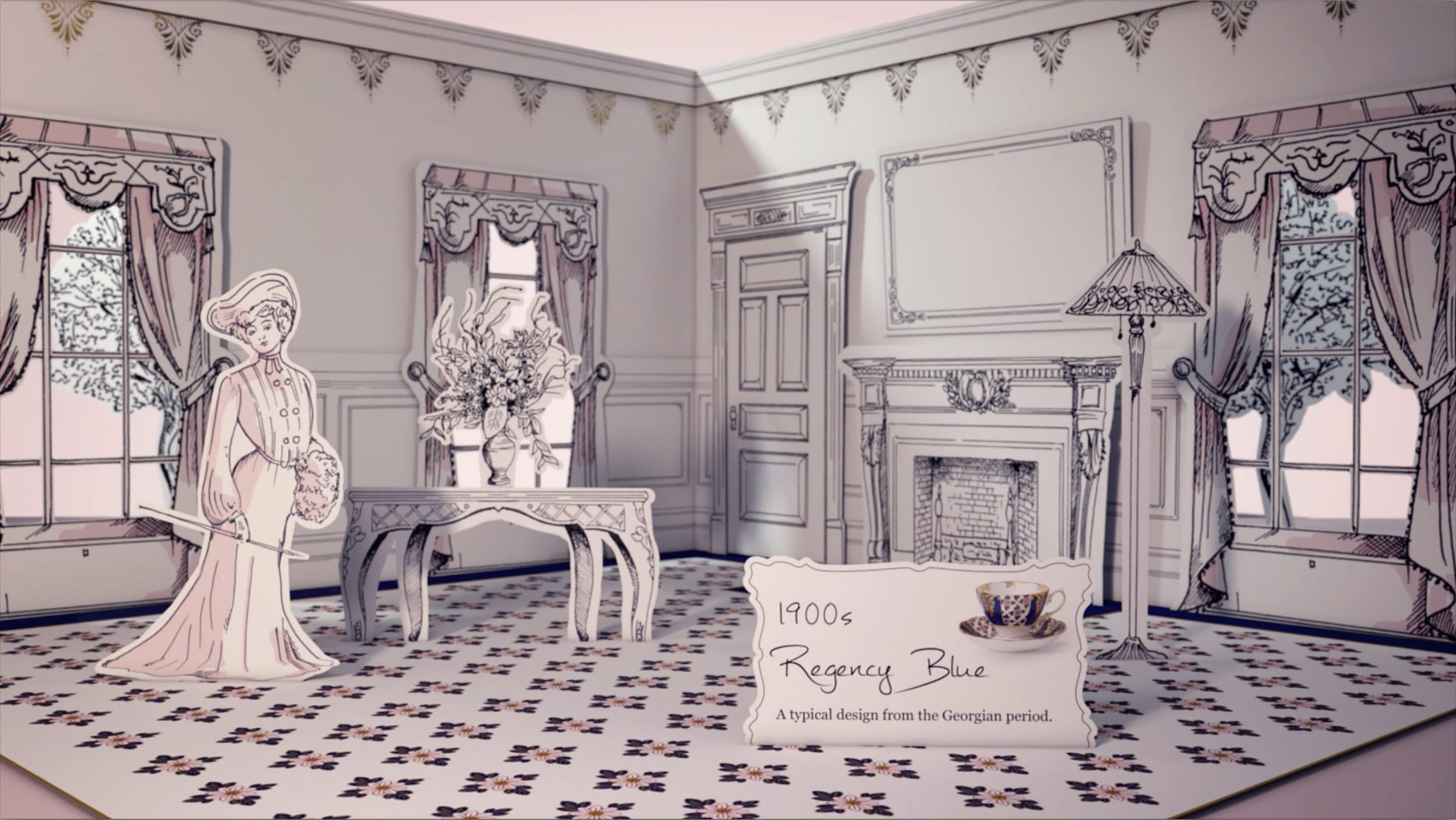 "Miranda Kerr for Royal Albert has been one of the most successful launches we have done and the marketing material created by TOO certainly helped to support and promote the collection."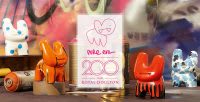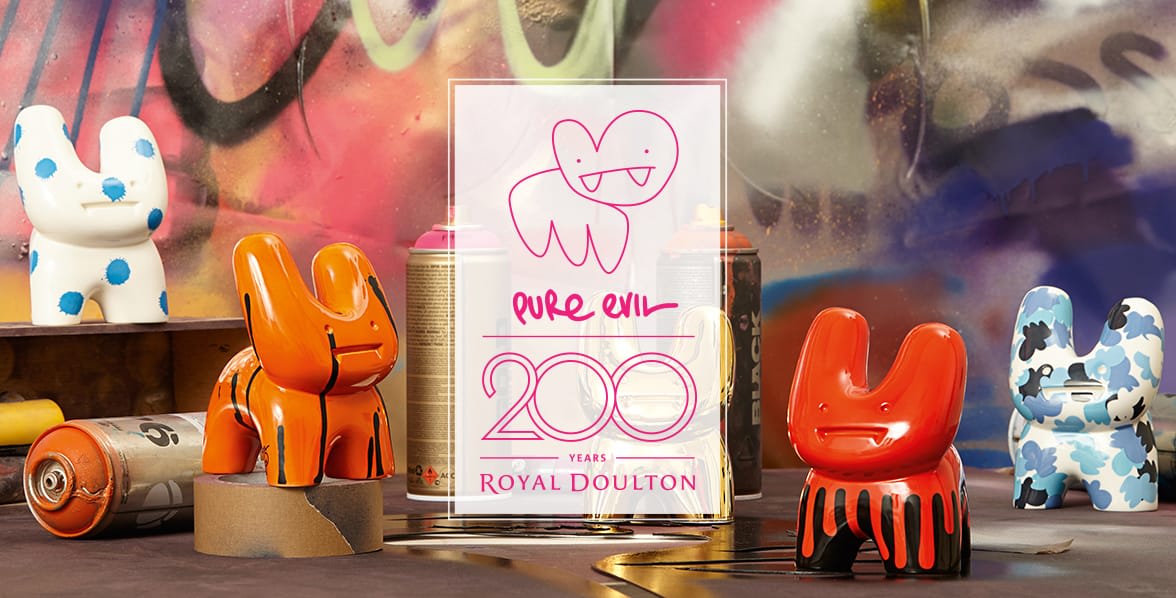 Modern art meets the past
200 Years of Royal Doulton
Centenaries may be rare enough – but bicentenaries are even harder to come by. For Royal Doulton's 200th anniversary, we were tasked with creating a range of work that would celebrate this milestone. Our work spanned an overarching anniversary marque and limited-edition variants, brochures, point-of-sale, a webpage and video content promoting anniversary product collections.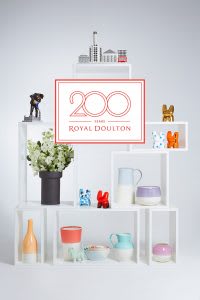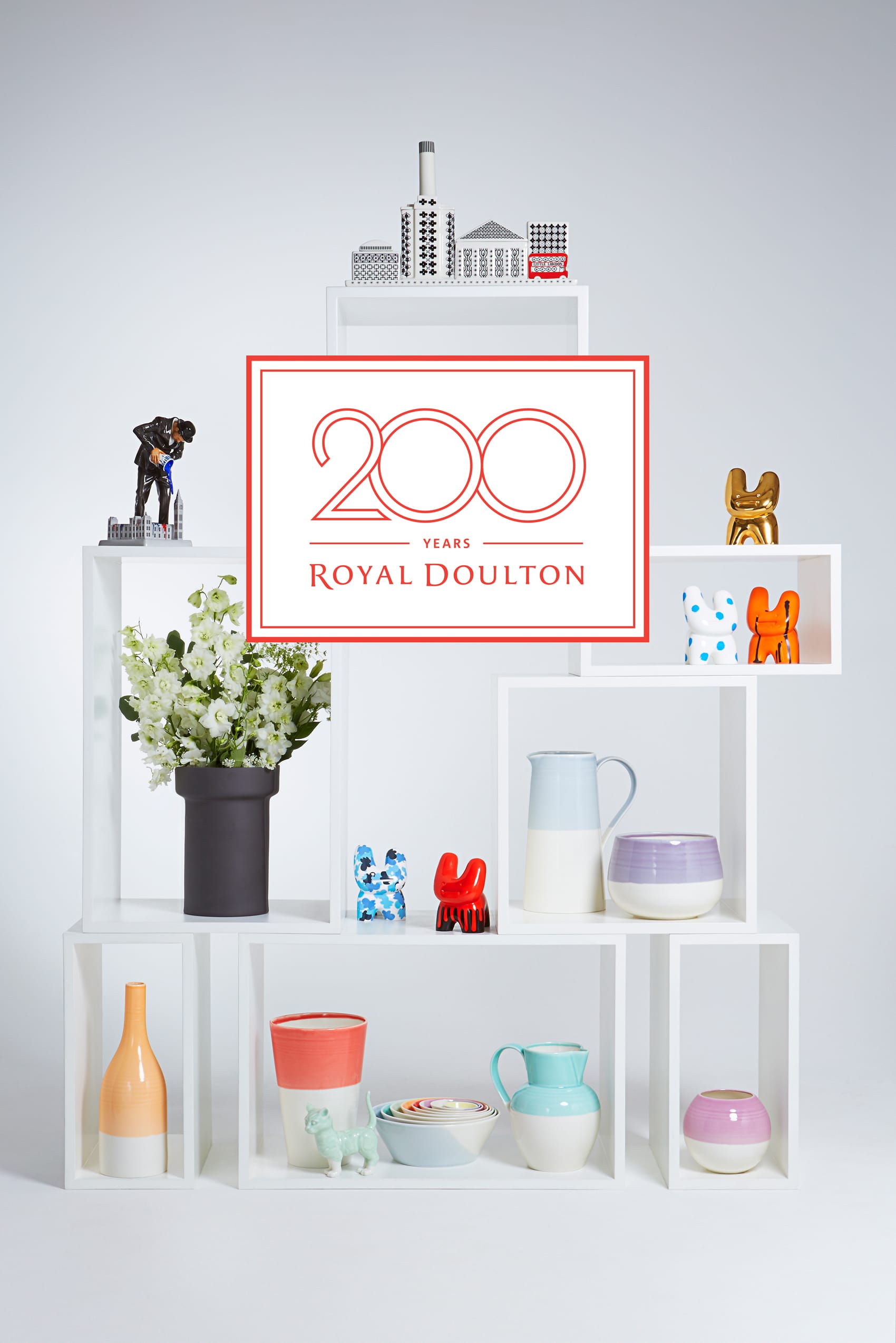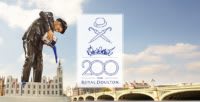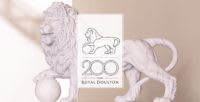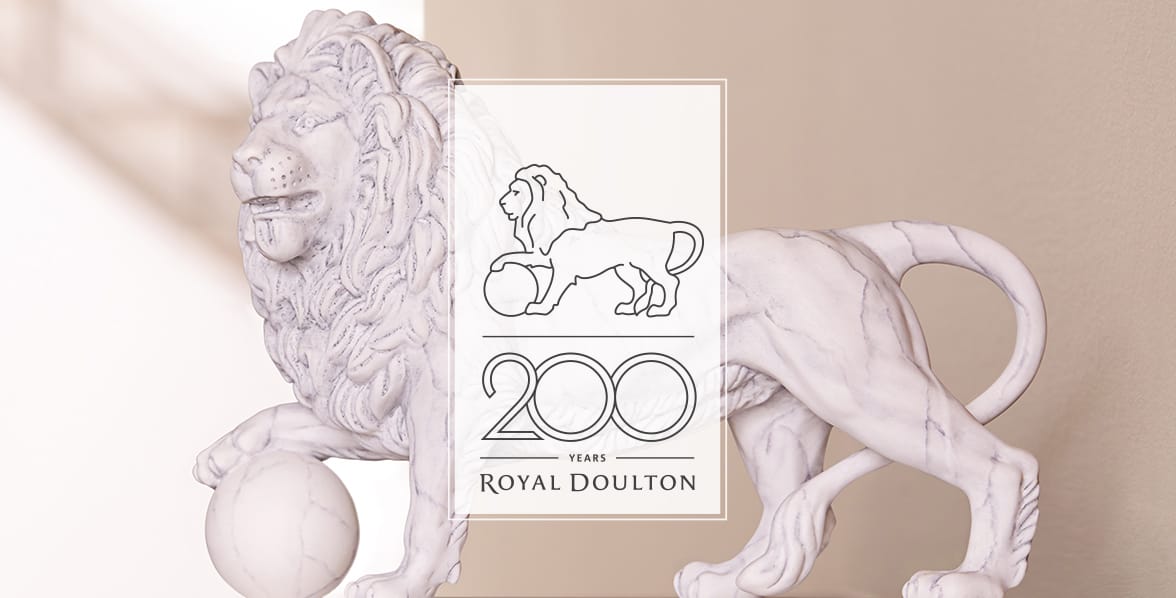 Artist collaborations
Showcasing the brand's collaboration with three contemporary artists, our short film series aimed to attract a new kind of Royal Doulton customer. Each video featured the artist discussing their approach while creating a piece from the collection – all captured using a visual style influenced by their work.
Catching up with graffiti artist Pure Evil in his Shoreditch workshop, we filmed the creation of one of his anarchic, Warholesque canvases used in the Royal Doulton anniversary range. The video also explores the inspiration behind the artist's famous fanged bunny icon – immortalised in a set of five figurines for the brand.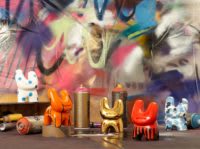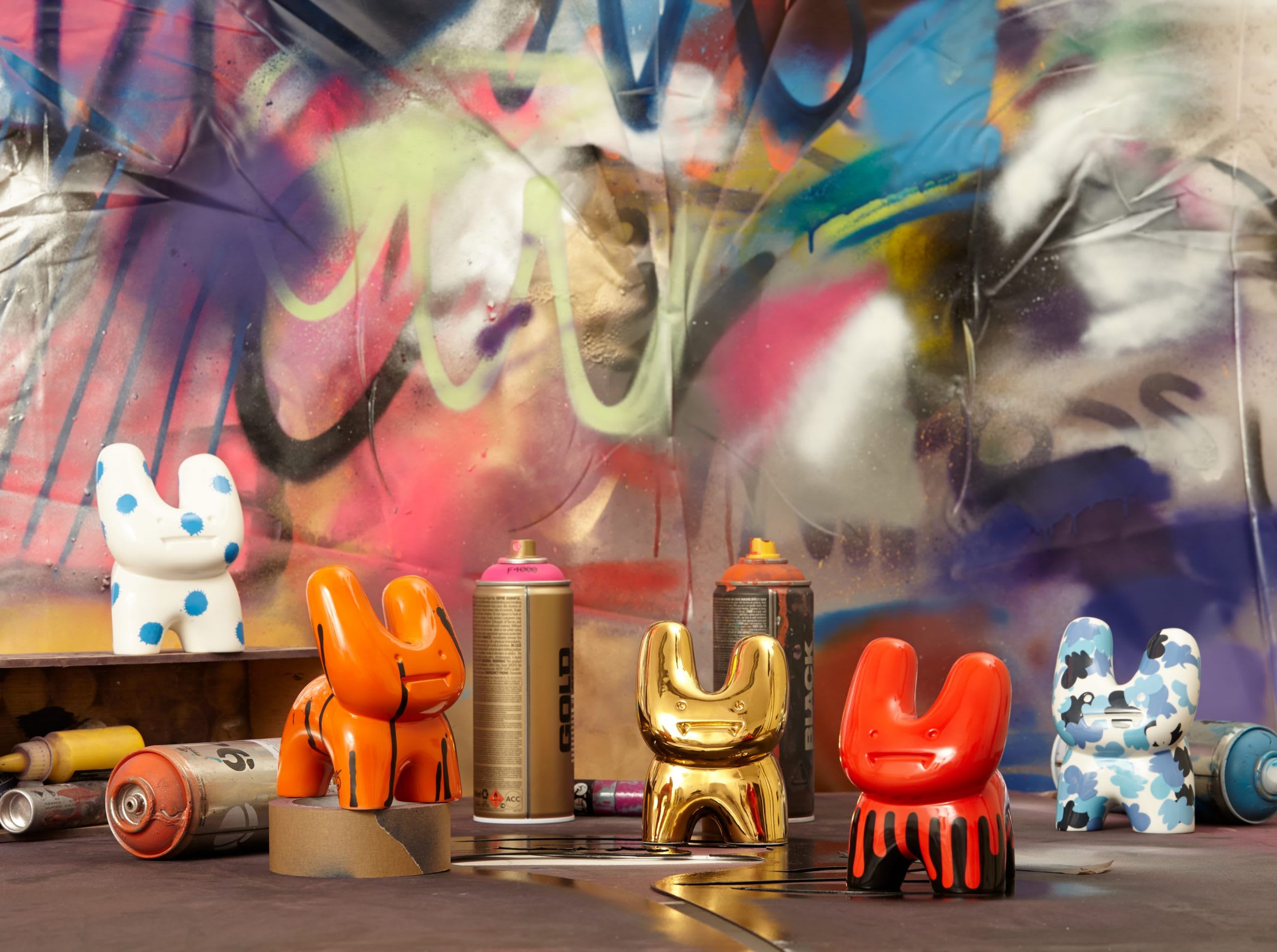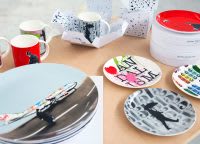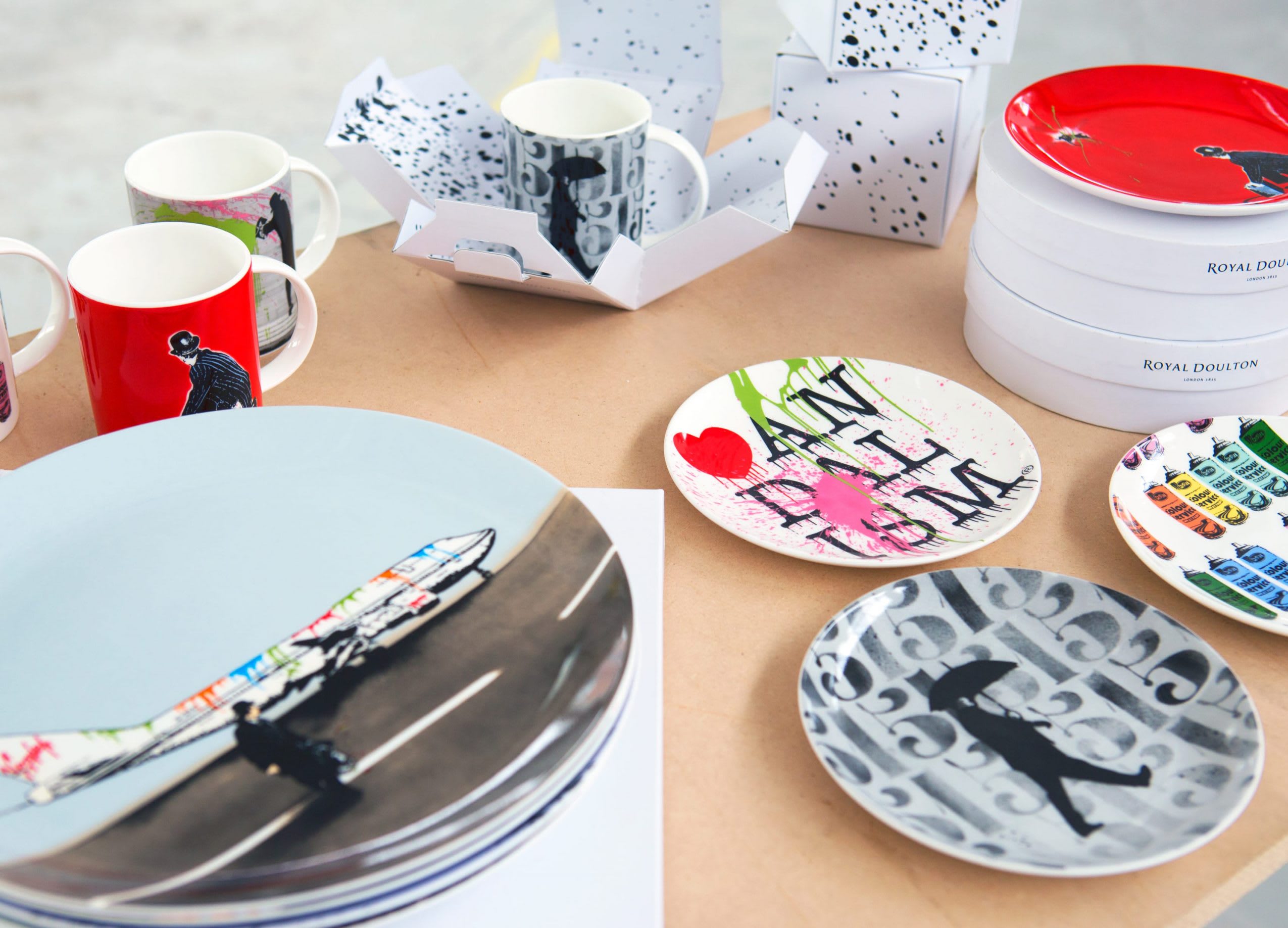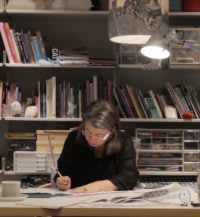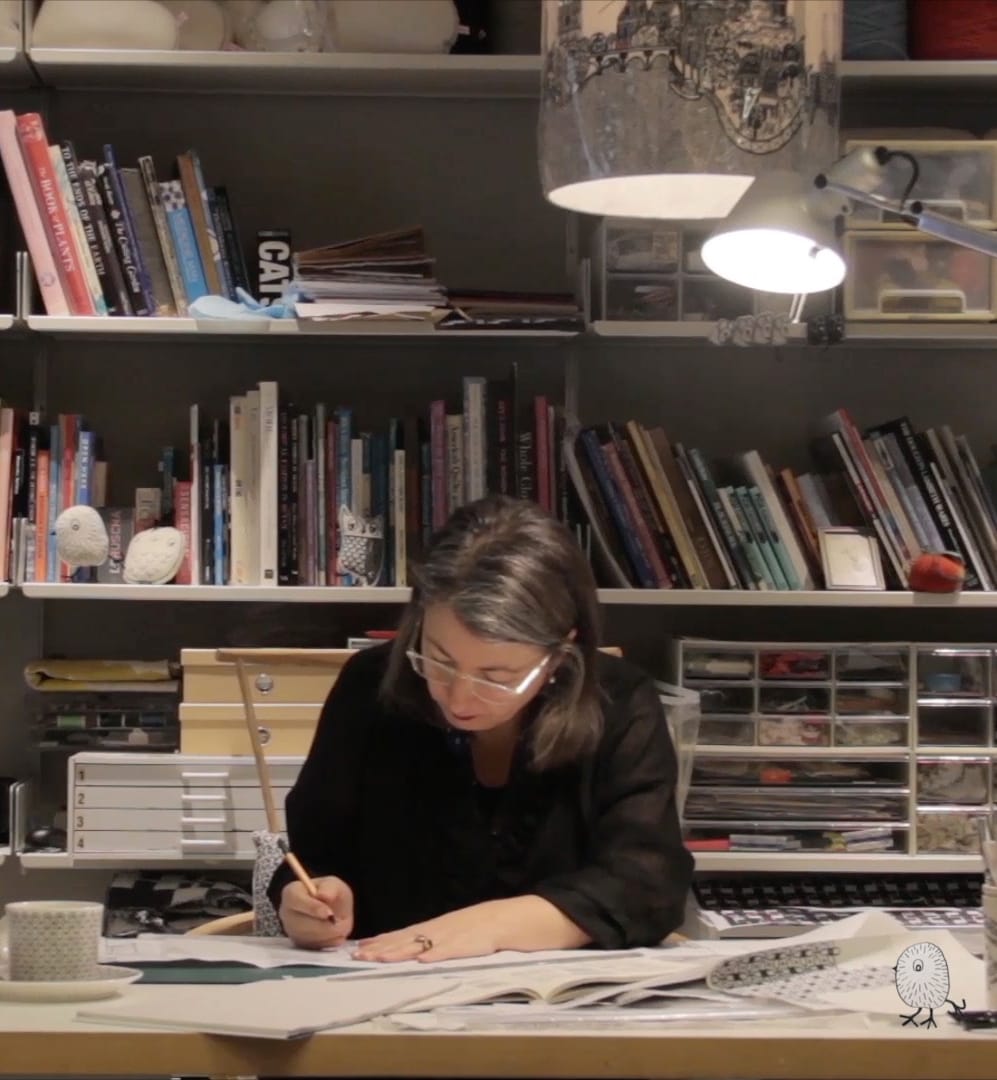 Filming with street artist Nick Walker in Royal Doulton's derelict factory space, we rigged up a wrist-mounted camera to capture the energy of his spray paint work. While adopting an altogether more measured pace, we also sat down with illustrator Charlene Mullen to chat about her intricately patterned, modern take on some of London's historic landmarks.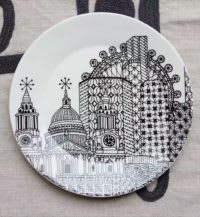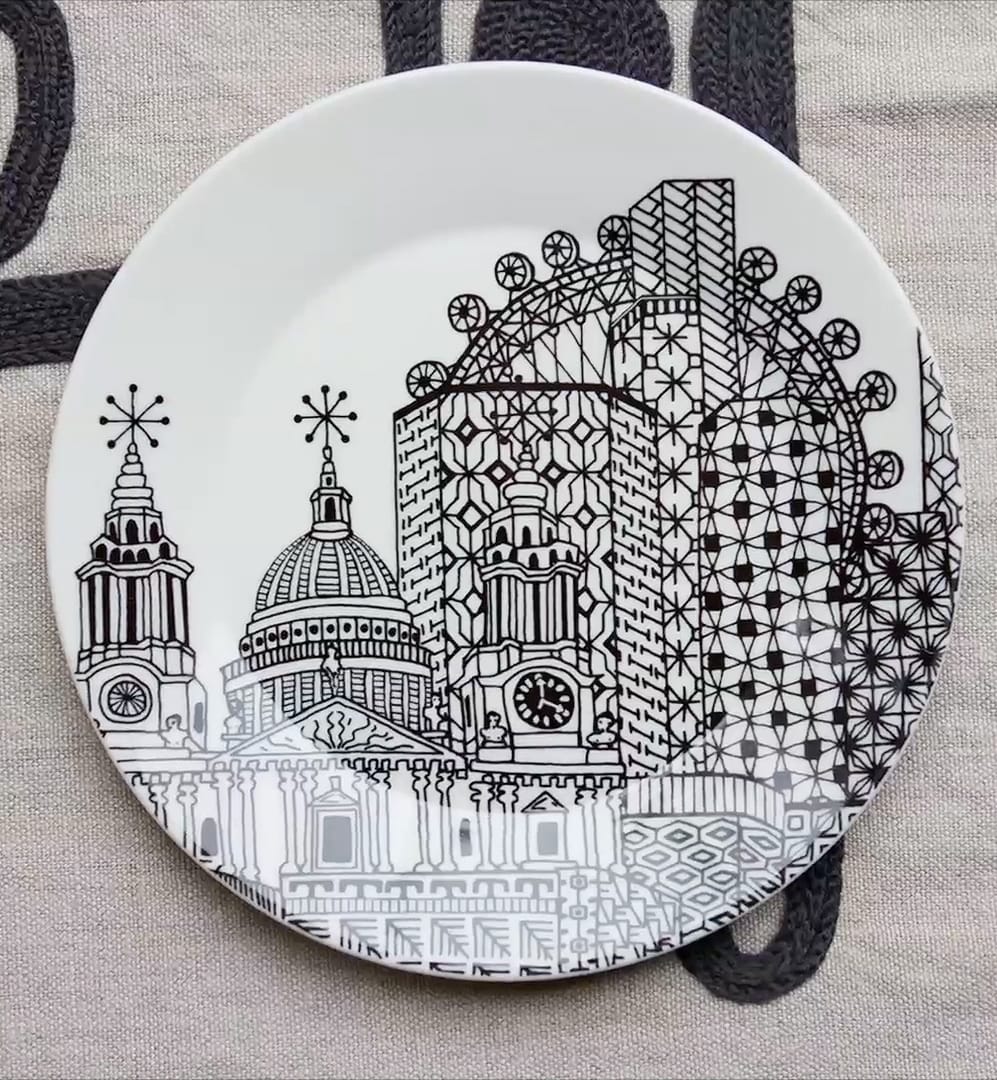 Serving up sophistication
Gordon Ramsay Bread Street Collection
Our new packaging design for this exclusive Royal Doulton fine dining range had to reflect both Gordon Ramsay's culinary reputation and the pared-back style of his newly launched Bread Street Kitchen. Working on location with Gordon and his team, we also created a film capturing the energy of the chef talking about his Royal Doulton collection, while taking in a live lunch service in this urban warehouse restaurant.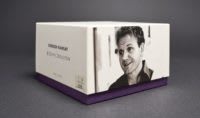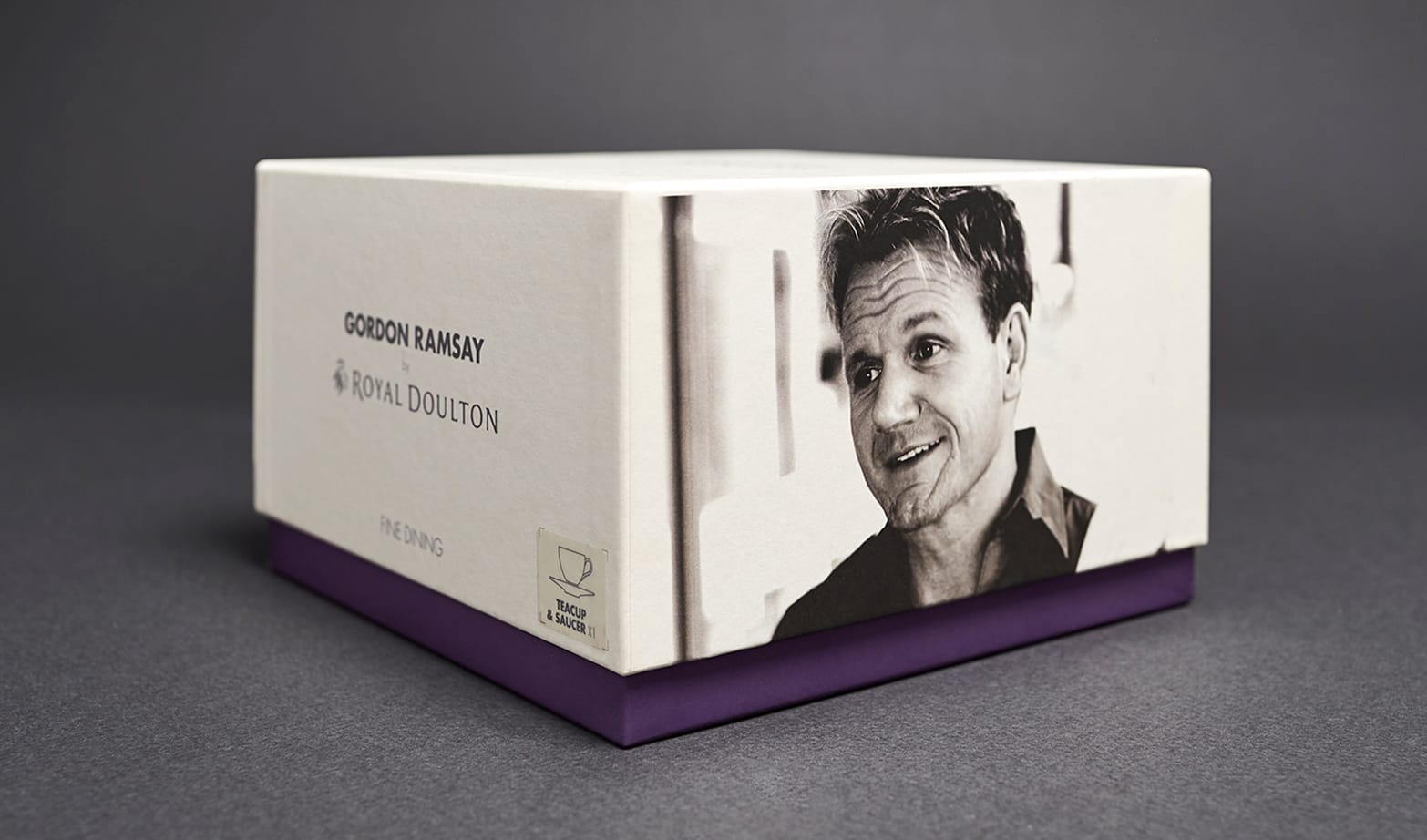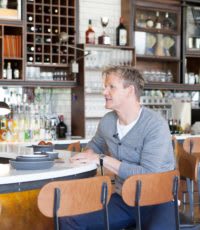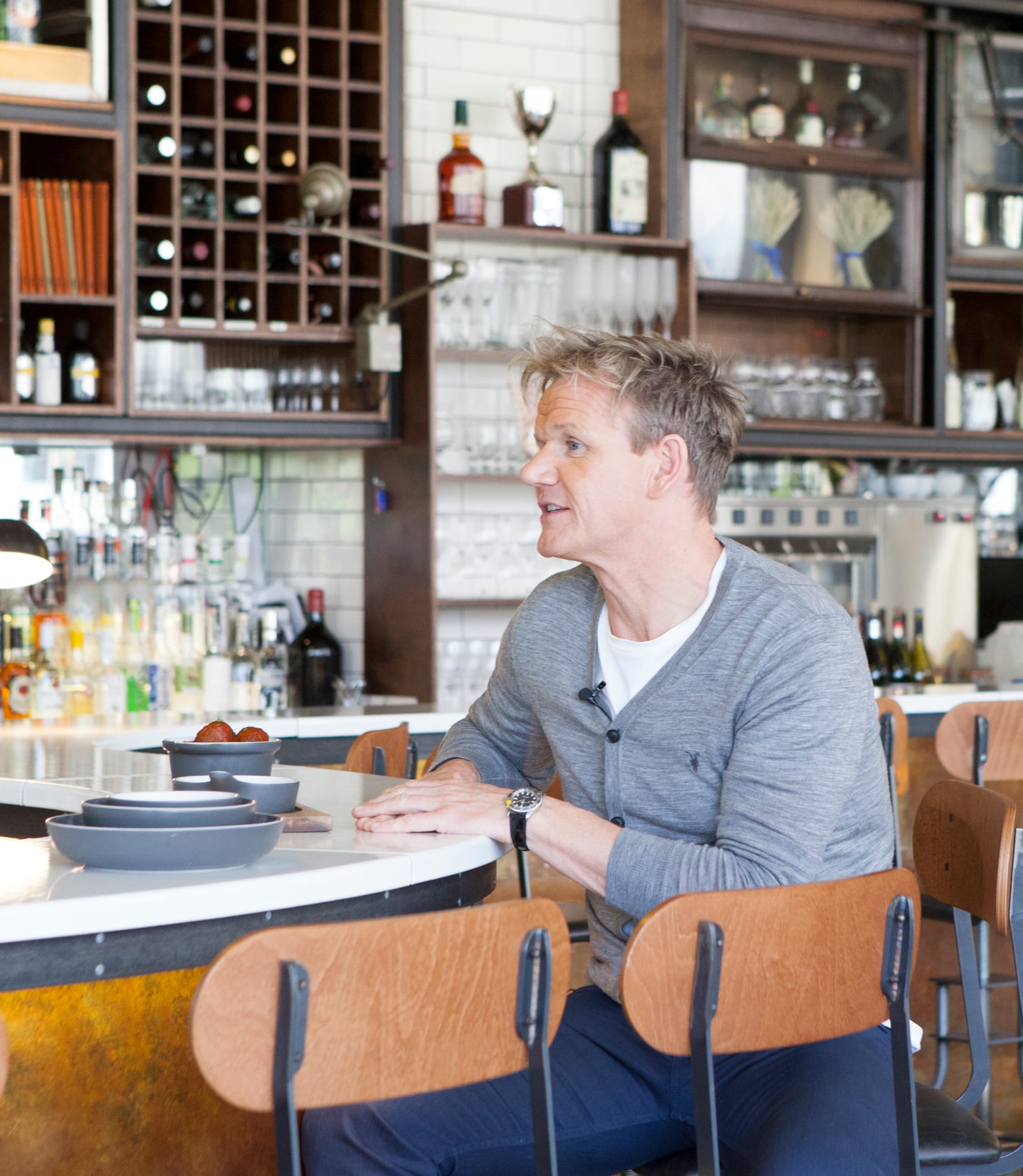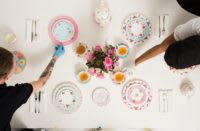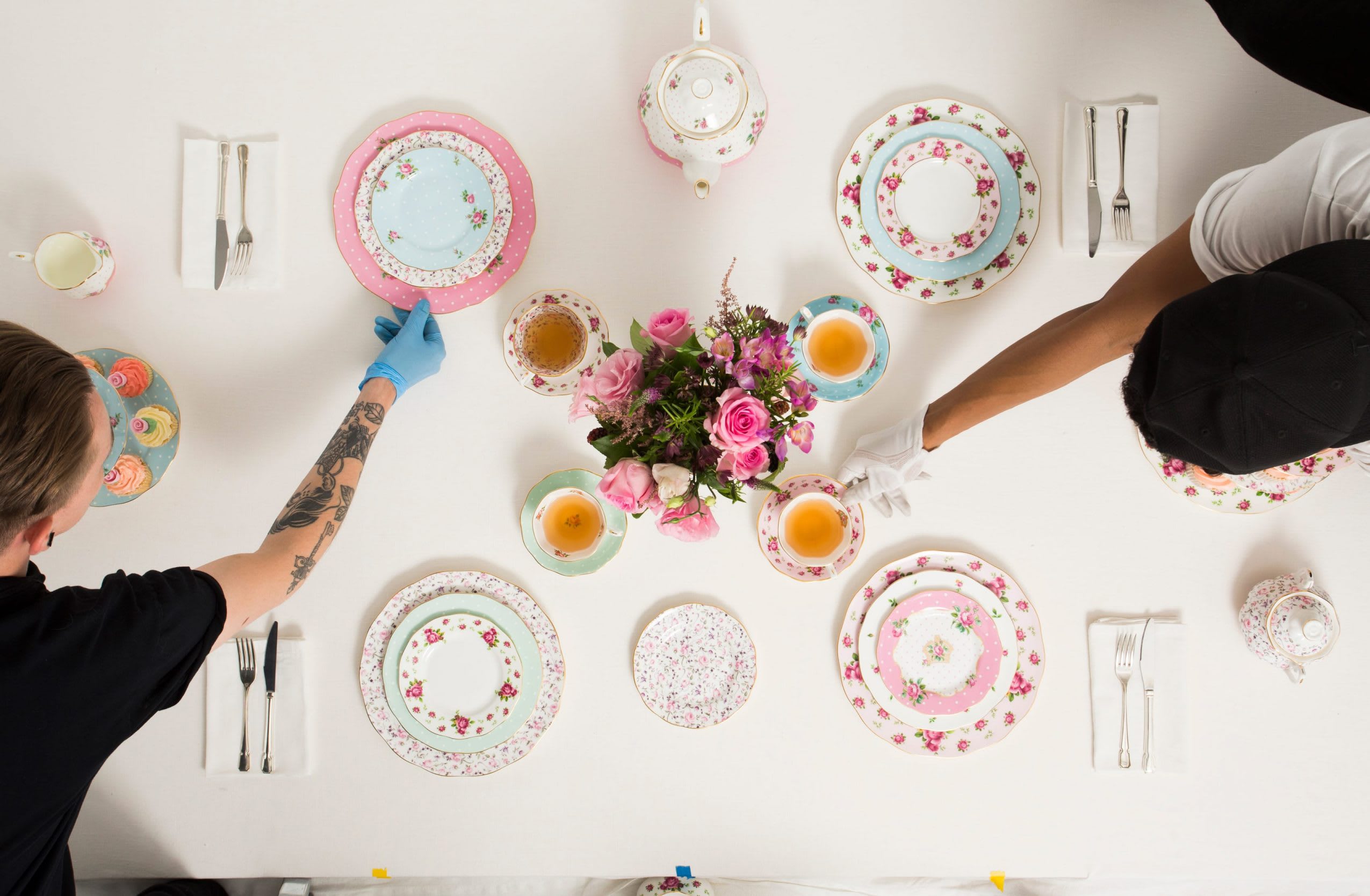 World-class tableware – in detail
Royal Doulton Pastels Collection
Royal Doulton's Pastels tableware is inspired by the delicate patterns and bold colours of block printing techniques. To showcase the craftsmanship behind the brand's latest collection, we shot a behind-the-scenes video following a mug from its intricate design stage through to final production.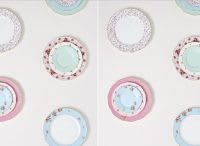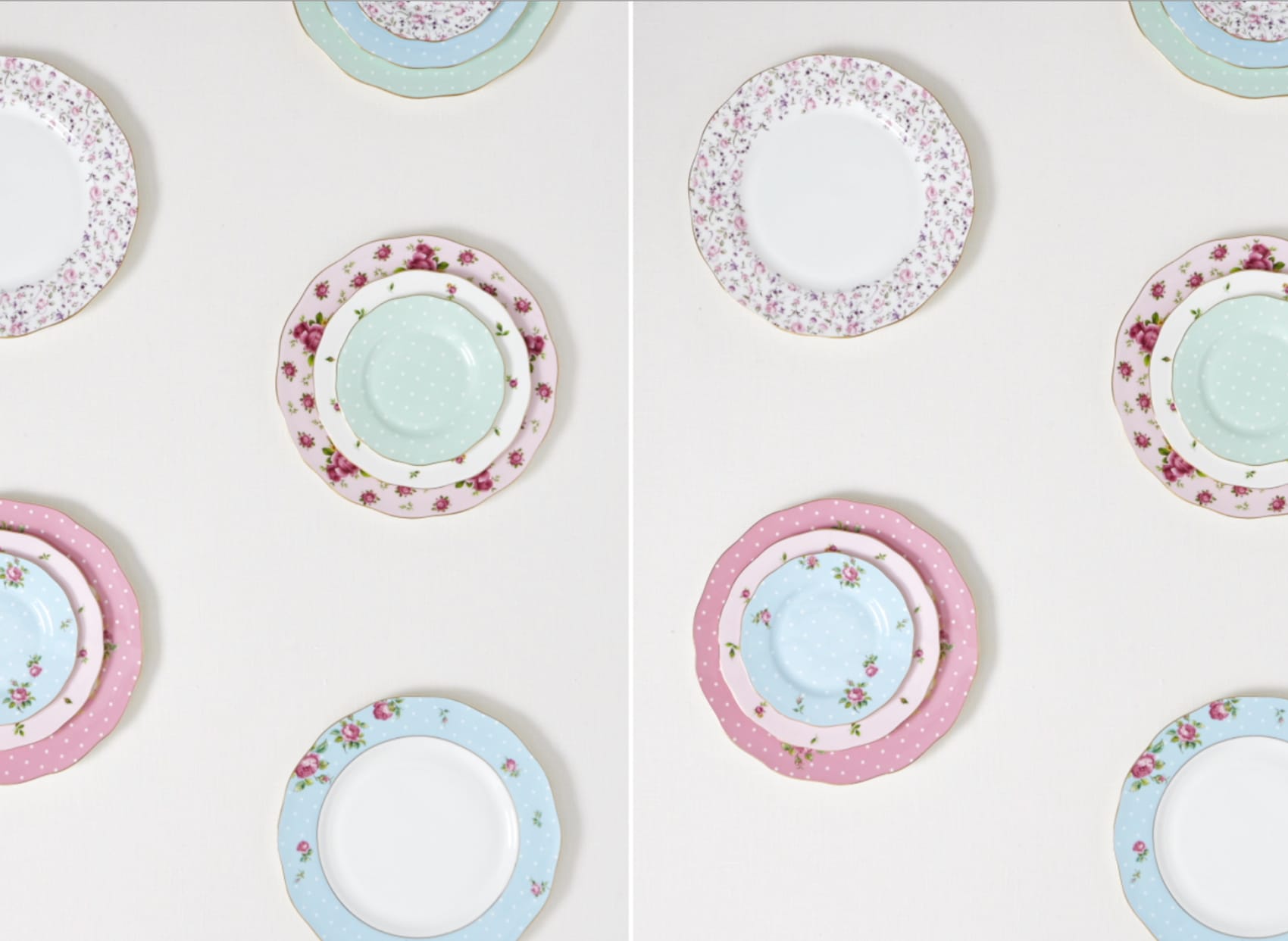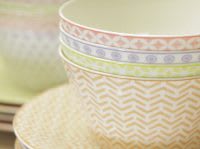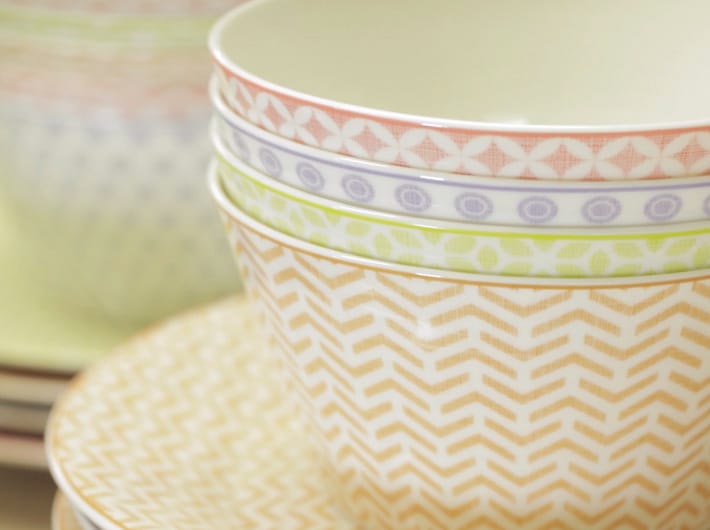 Our team spent the day at Royal Doulton's factory in Stoke filming the many fascinating processes involved. From hand-sketching initial patterns, carving blocks and printing the designs, to applying waterslide transfers and, of course, firing in the kiln. The video uses a dynamic visual style that aims to capture the meticulous skills of the artists at work.