Sky
When Sky shifted the focus of their communications from promoting price to celebrating content, they needed a retail experience that would convert this strategy into sales. Since our appointment in 2011, we've been helping the broadcaster build loyalty and win subscribers.
---
Founded in 1990, Sky is the UK's largest pay TV broadcaster – with 12 million customers across its 'quad play' telecommunications services. But after launching a new brand proposition, the pressure was on for the business's retail sites to deliver ­– on communications and sales.
But successful retail isn't just about aesthetics. We worked with Sky's retail and commercial teams to refine the customer and sales journeys previously developed to meet the specific requirements of the site to ensure that the interactive digital touchpoints and staff engagement still worked as planned.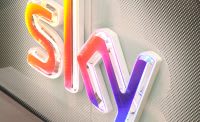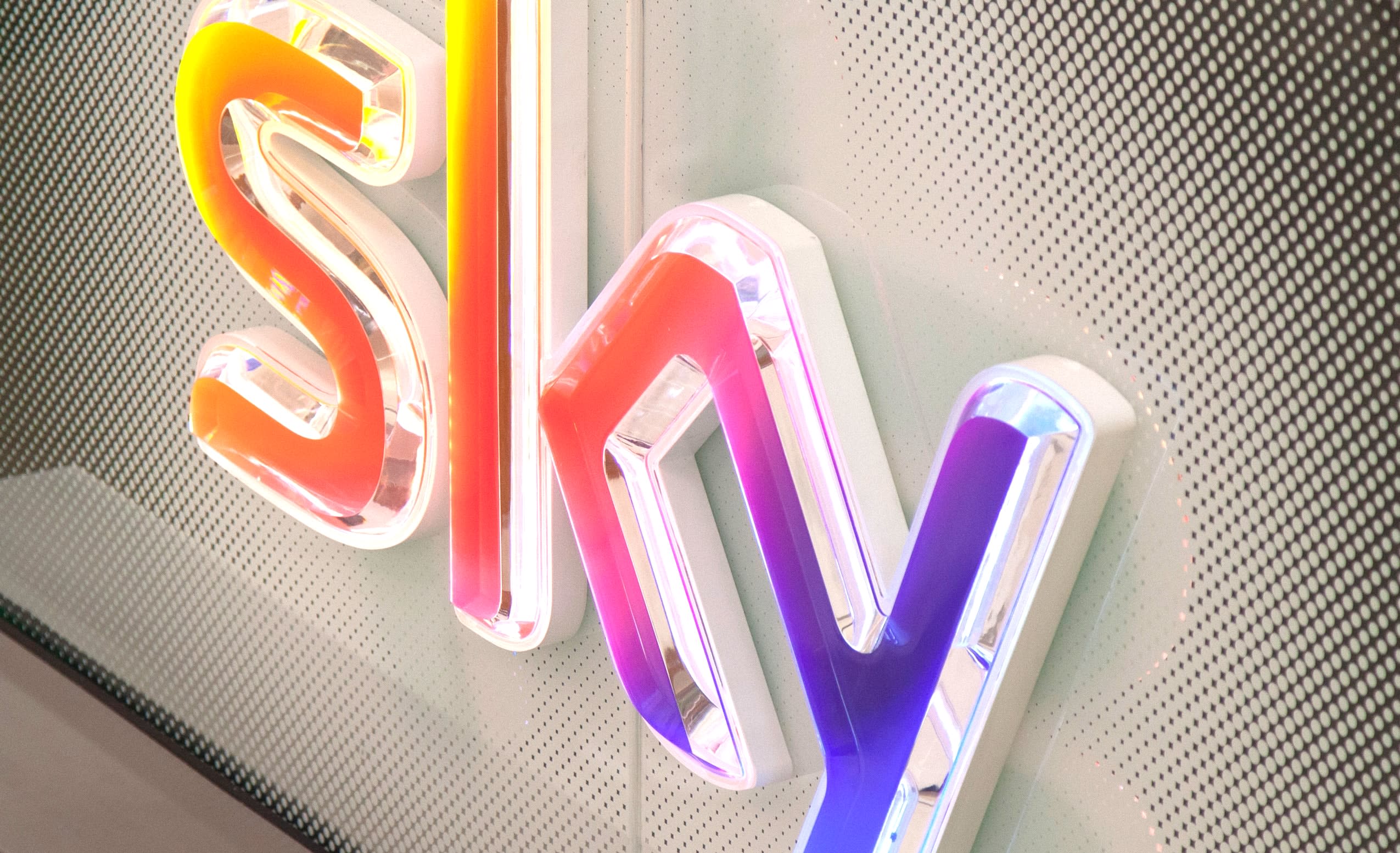 Swapping price for passion
Westfield London flagship retail design
As one of Europe's busiest and most prestigious shopping destinations, Westfield London offers the chance for brands to make a mark. For their flagship store, Sky asked us to create an iconic space that would immerse shoppers in their content and technology. Through minimalist, transparent architecture, interactive product demonstrations and rich media experiences, the store makes a stunning impact that truly elevates the brand.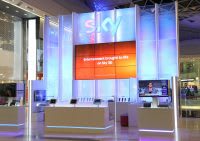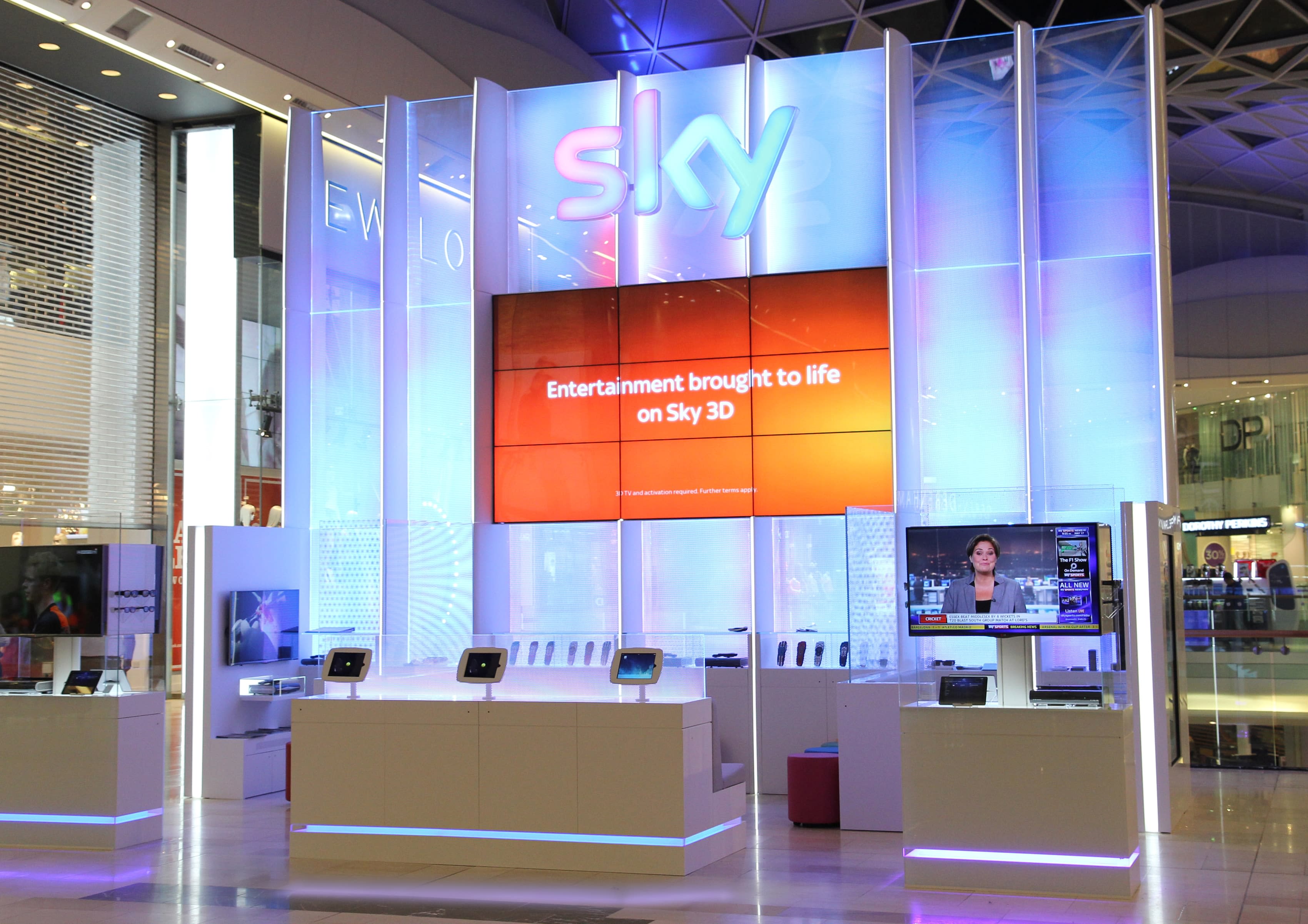 Award winner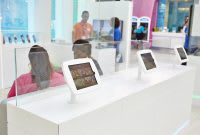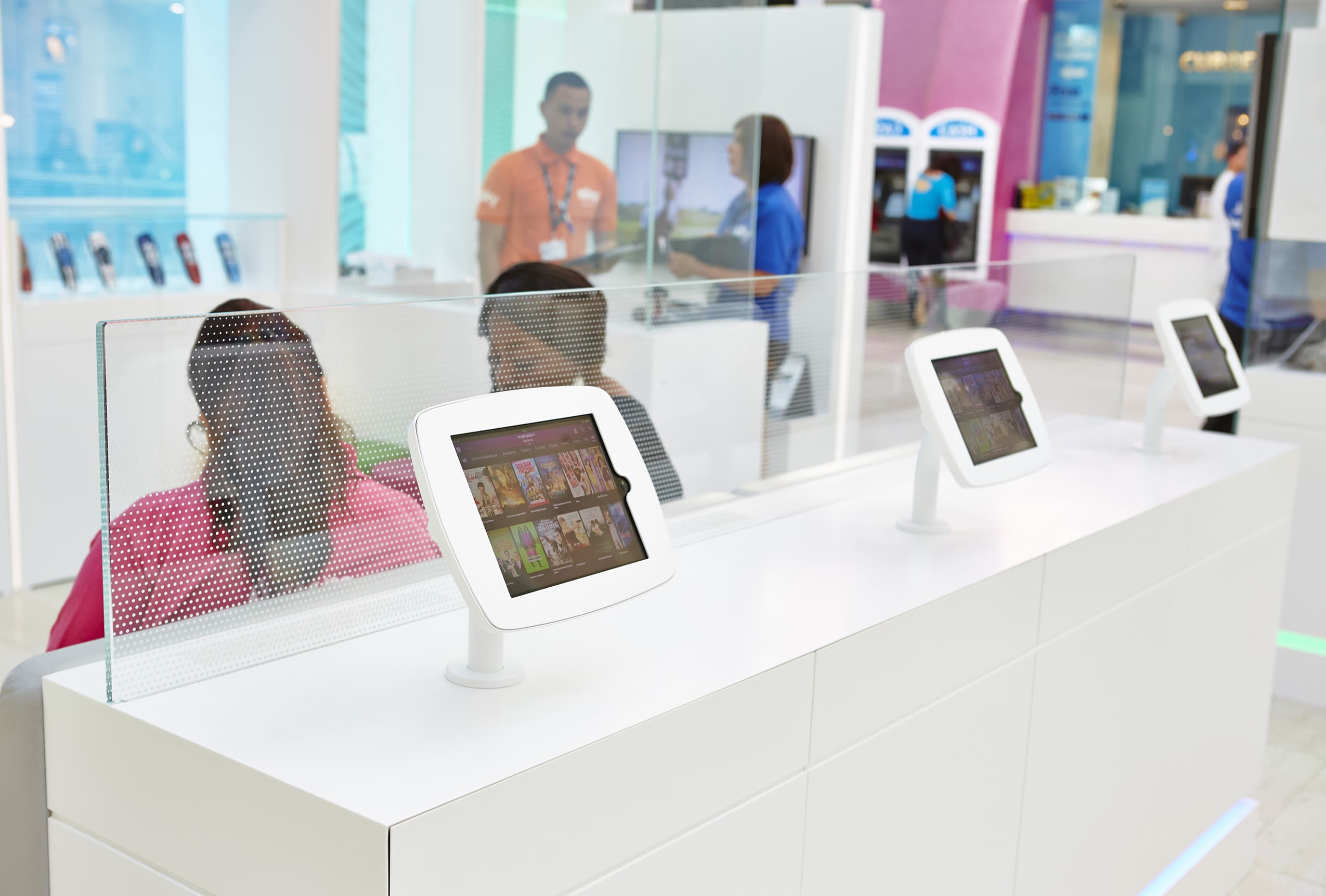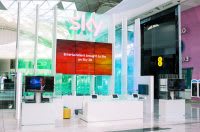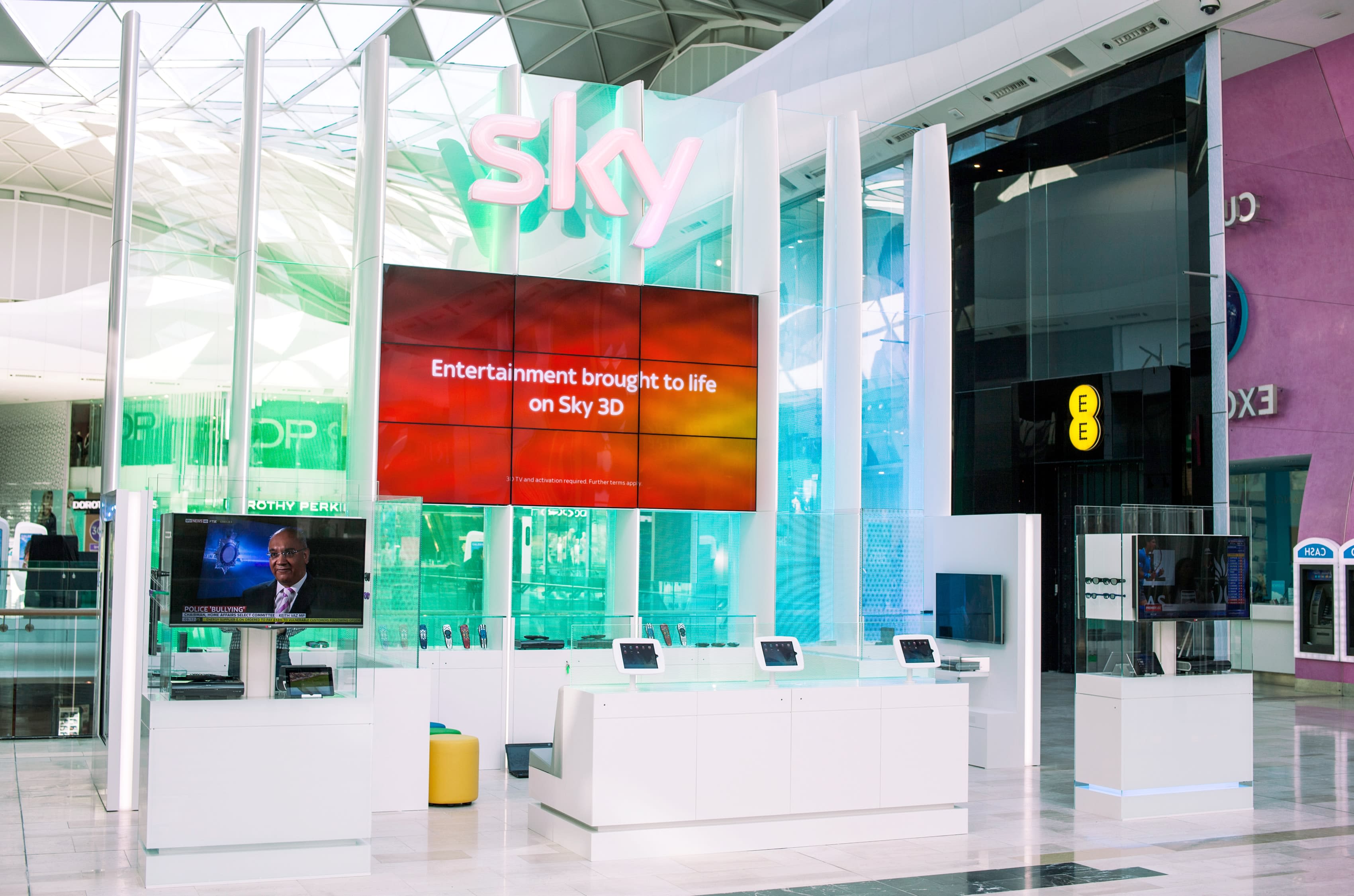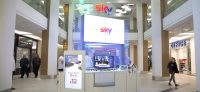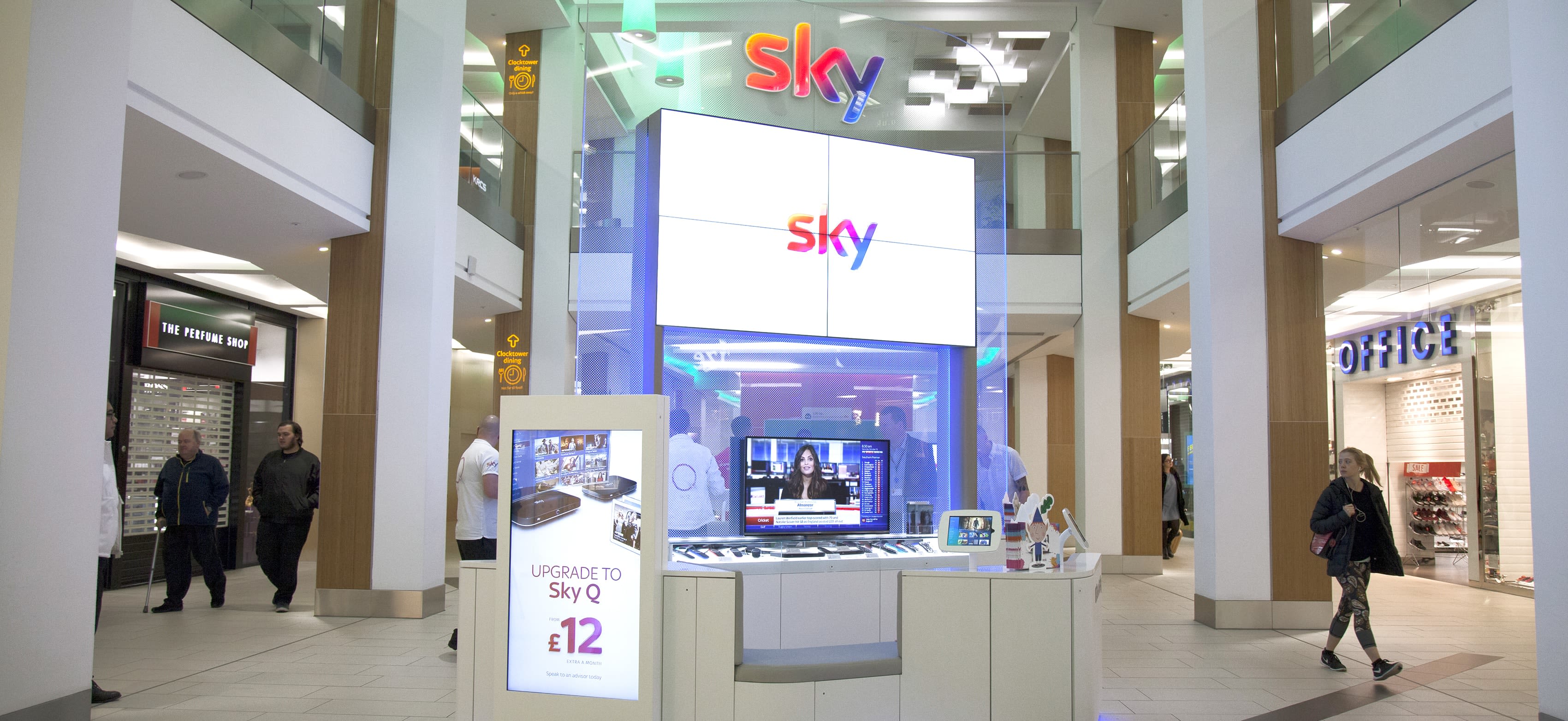 Stopping shoppers in their tracks
Intu Nottingham retail design
Following the success of our flagship project in Westfield, we were tasked with designing a mid-mall Sky retail installation for Intu's Victoria Centre in Nottingham. The brief was to replicate the experiences and aesthetic to match the centre's newly-refurbished contemporary design, while driving footfall and sales. With a much more challenging space to accommodate, the team got to work.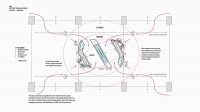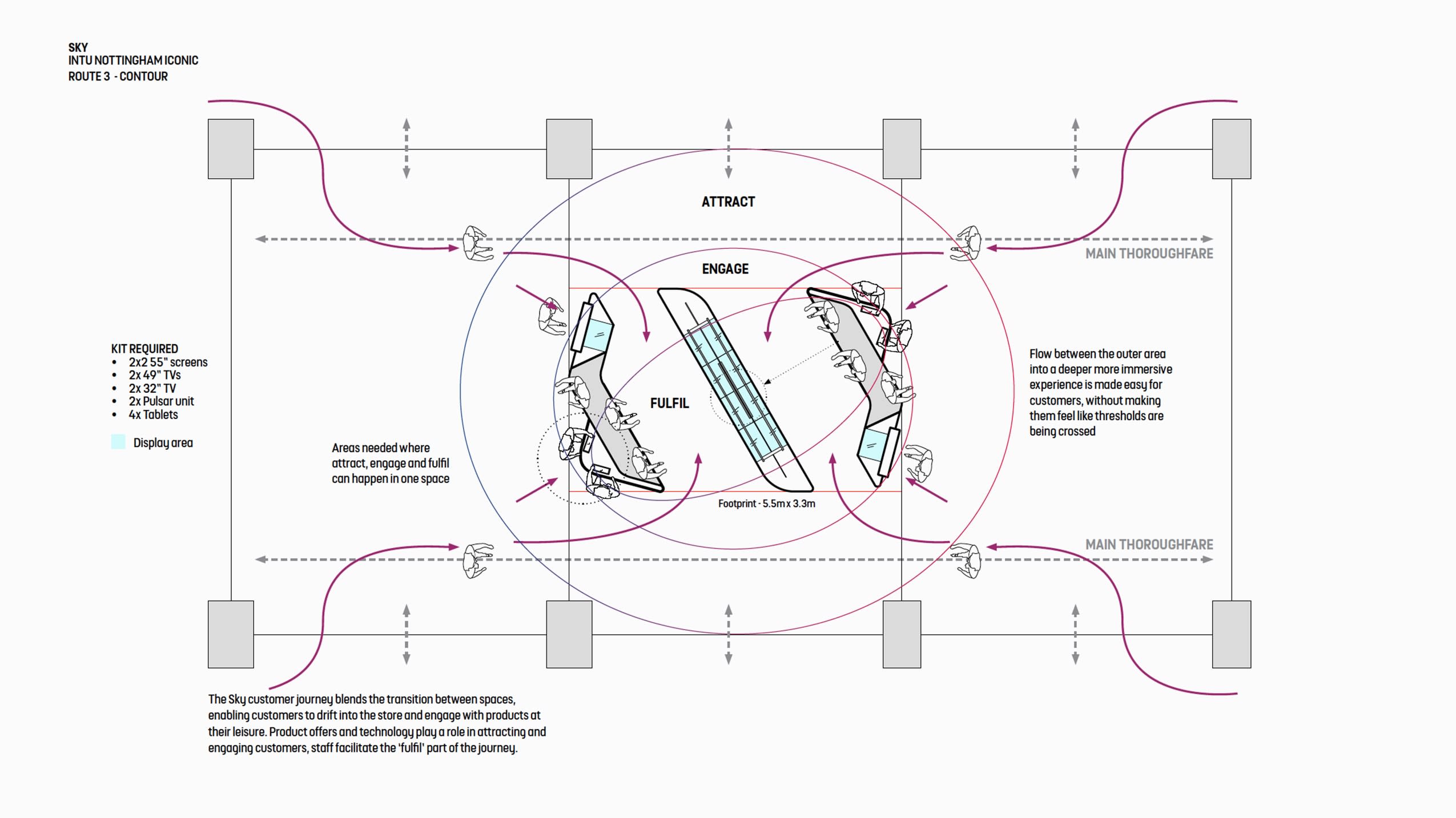 Bronze award winner
With a 360° structure spanning two floor levels, our design combines transparency and colour to match the architecture of the centre while staying true to the Sky brand. But successful retail isn't all about aesthetics. The unit also incorporates touchscreens so consumers can explore the world of Sky. Plus, thanks to clear sight lines from all approach angles and large format 4K Sky content, we made sure centre visitors could engage with brand messages near or far.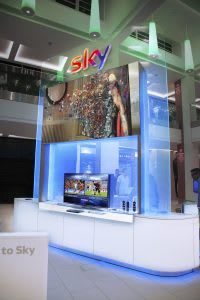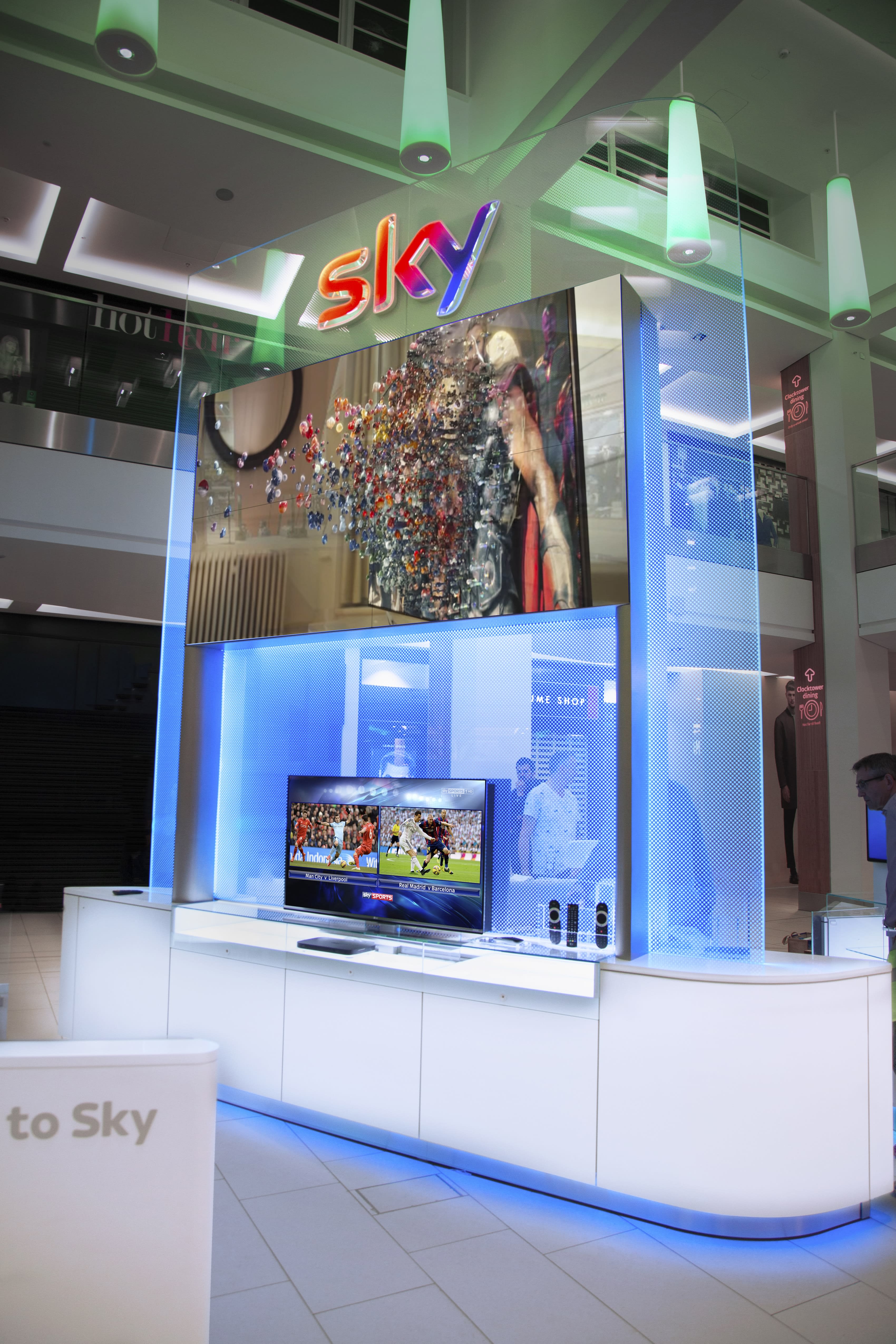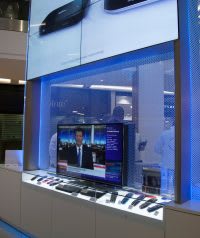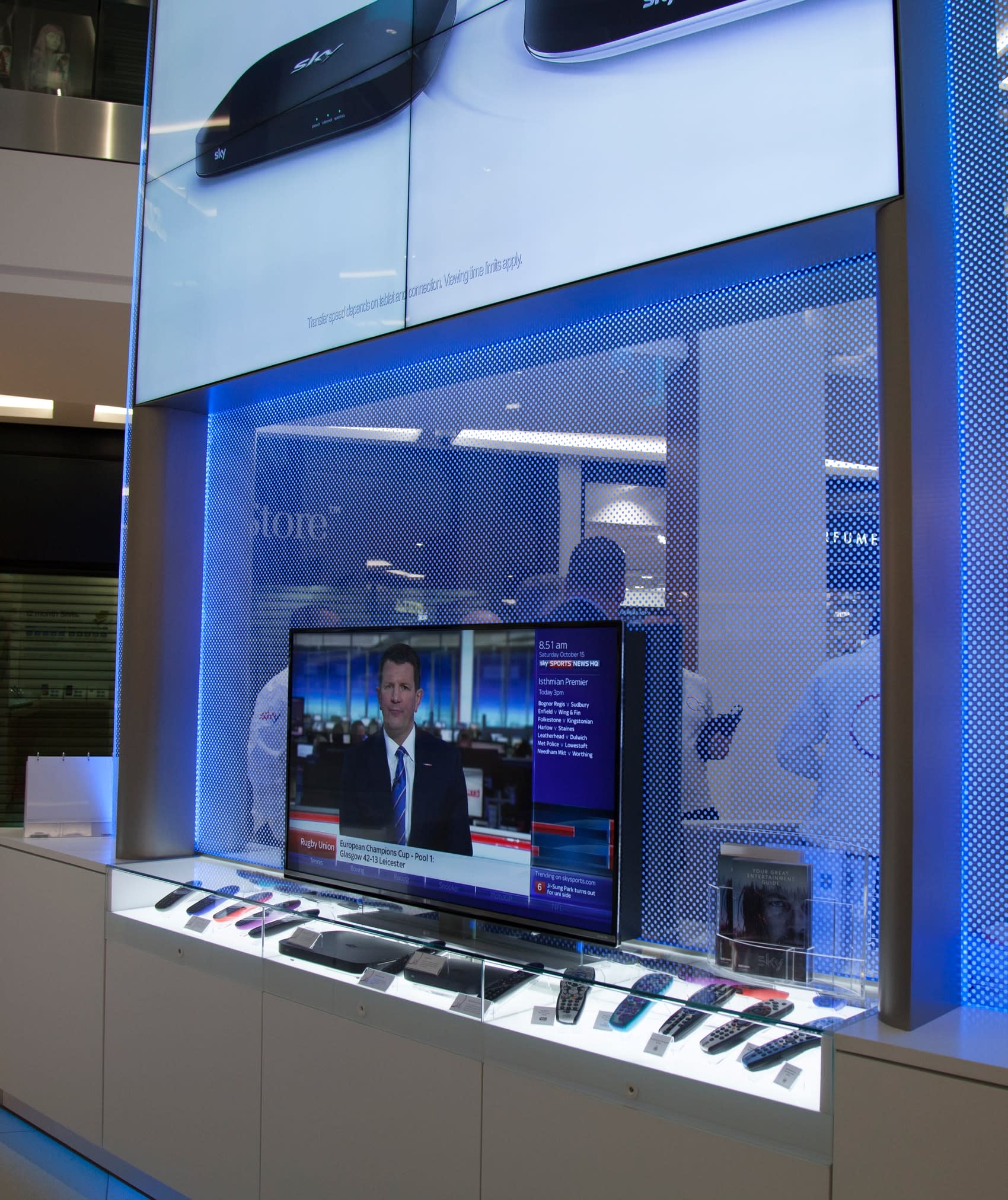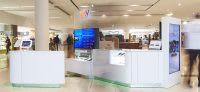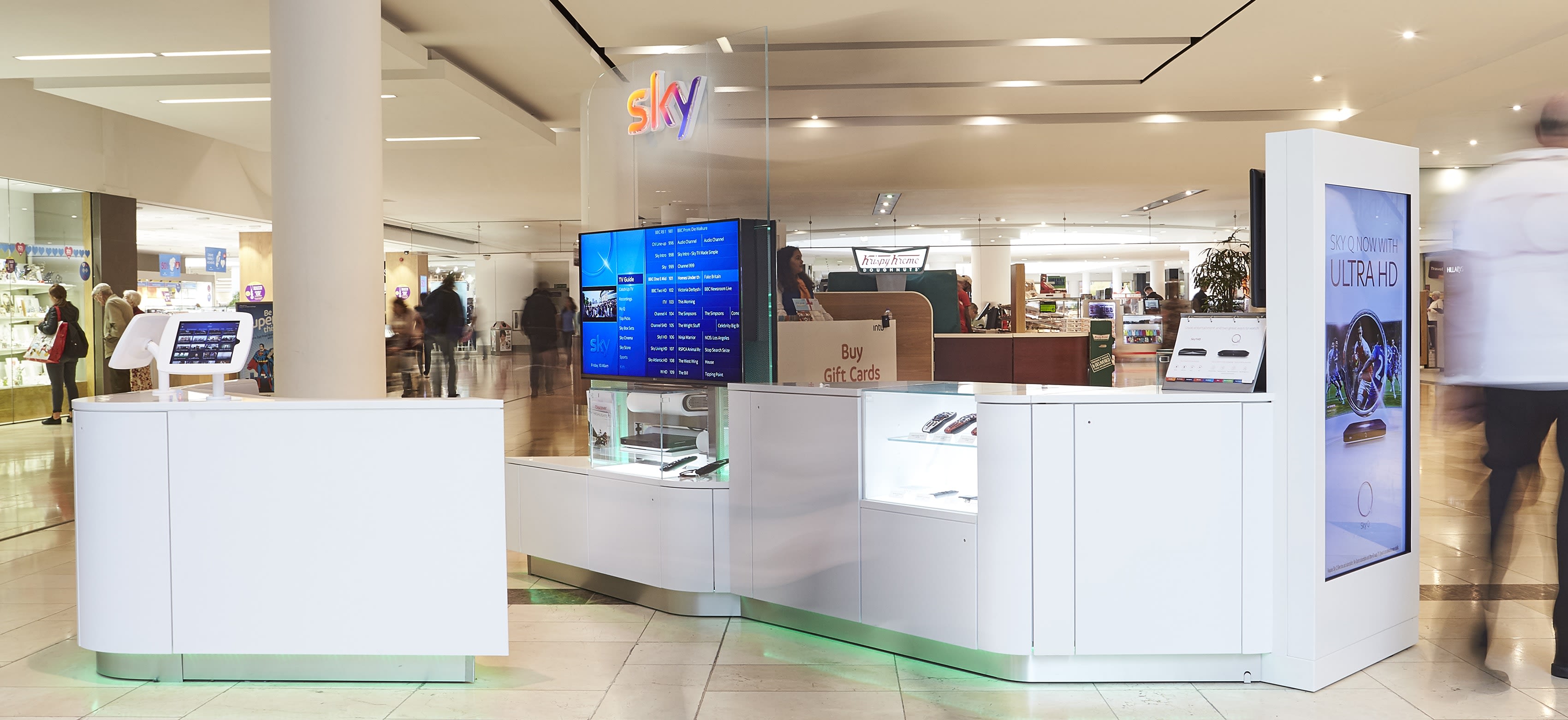 Here. There. Everywhere.
National retail design rollout
To meet the challenge of rolling our design out across Sky's 250 UK retail sites, we created a flexible kit of parts to suit busy mid-mall spaces of every shape and size. Our innovative modular system allows Sky to offer an outstanding sales experience – from flagship stores to shopping centre kiosks.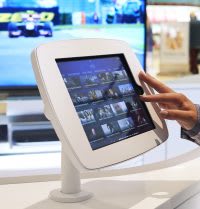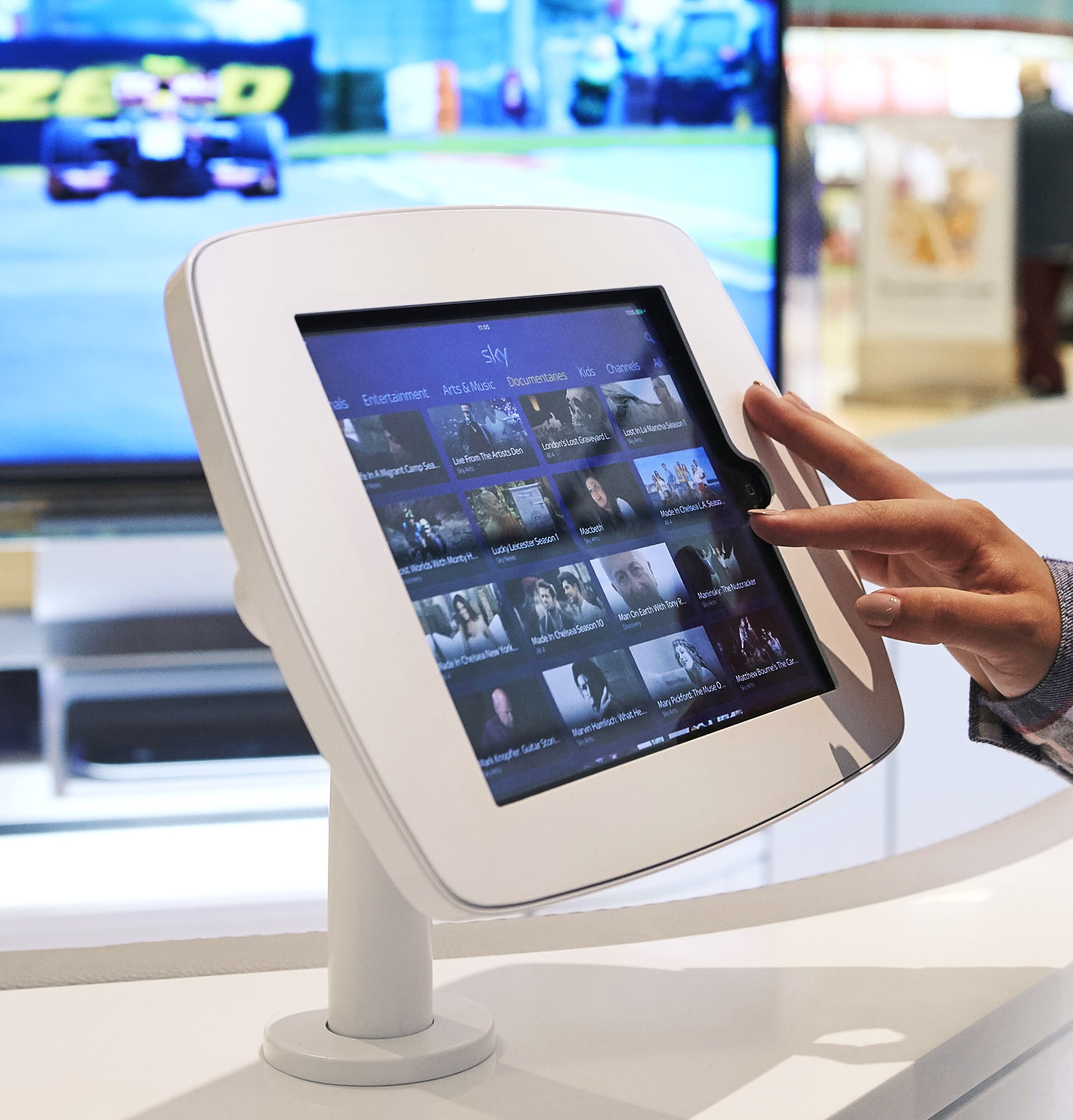 Gold award winner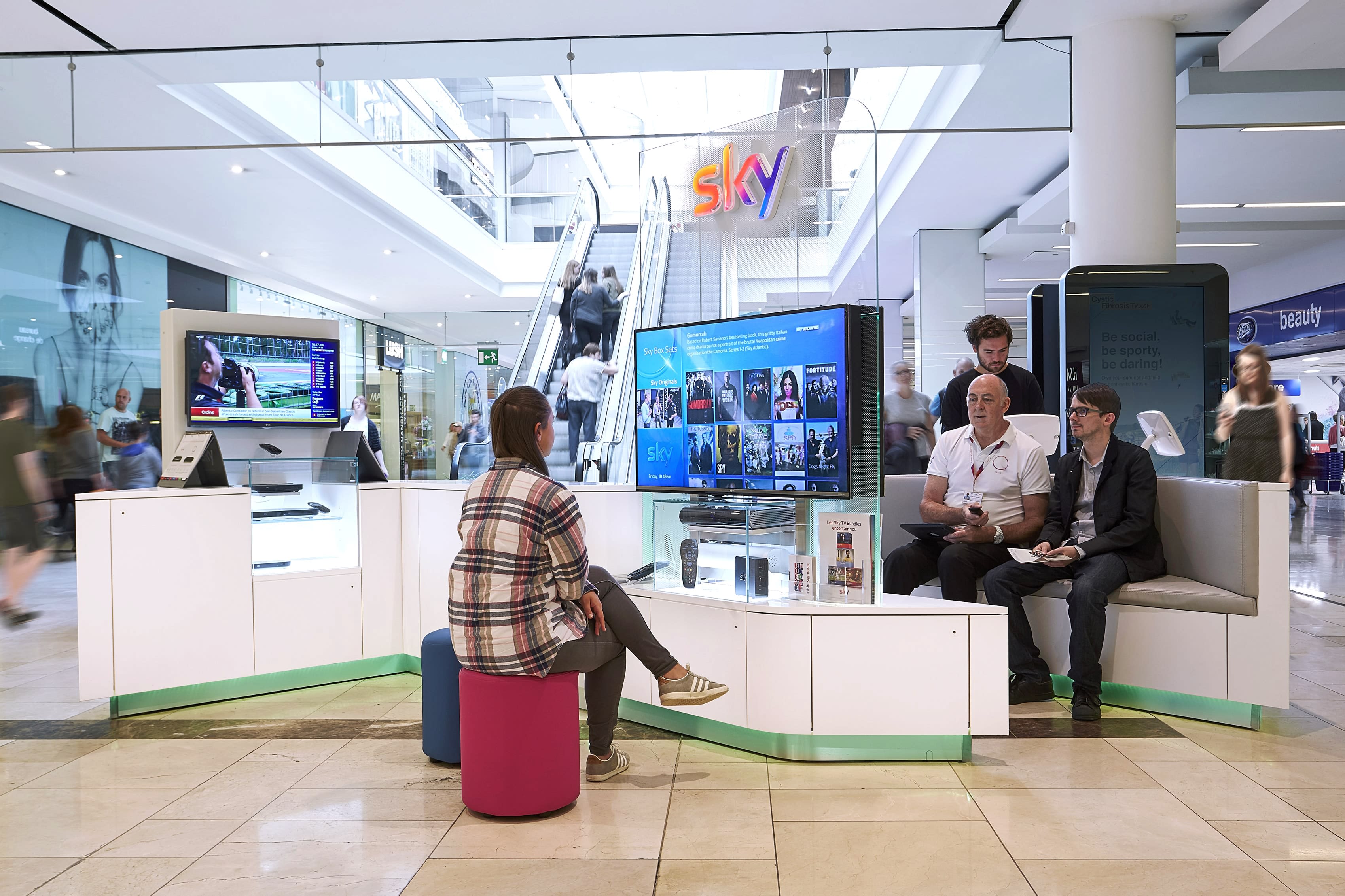 Each installation features a range of physical and digital touchpoints, including large format touchscreens that prompt customers to pick and mix their favourite television content in a fun, interactive way. The design team also removed fixed transaction points, allowing Sky to create a 360° retail experience that welcomes shoppers from all directions.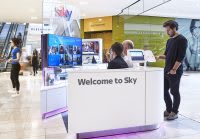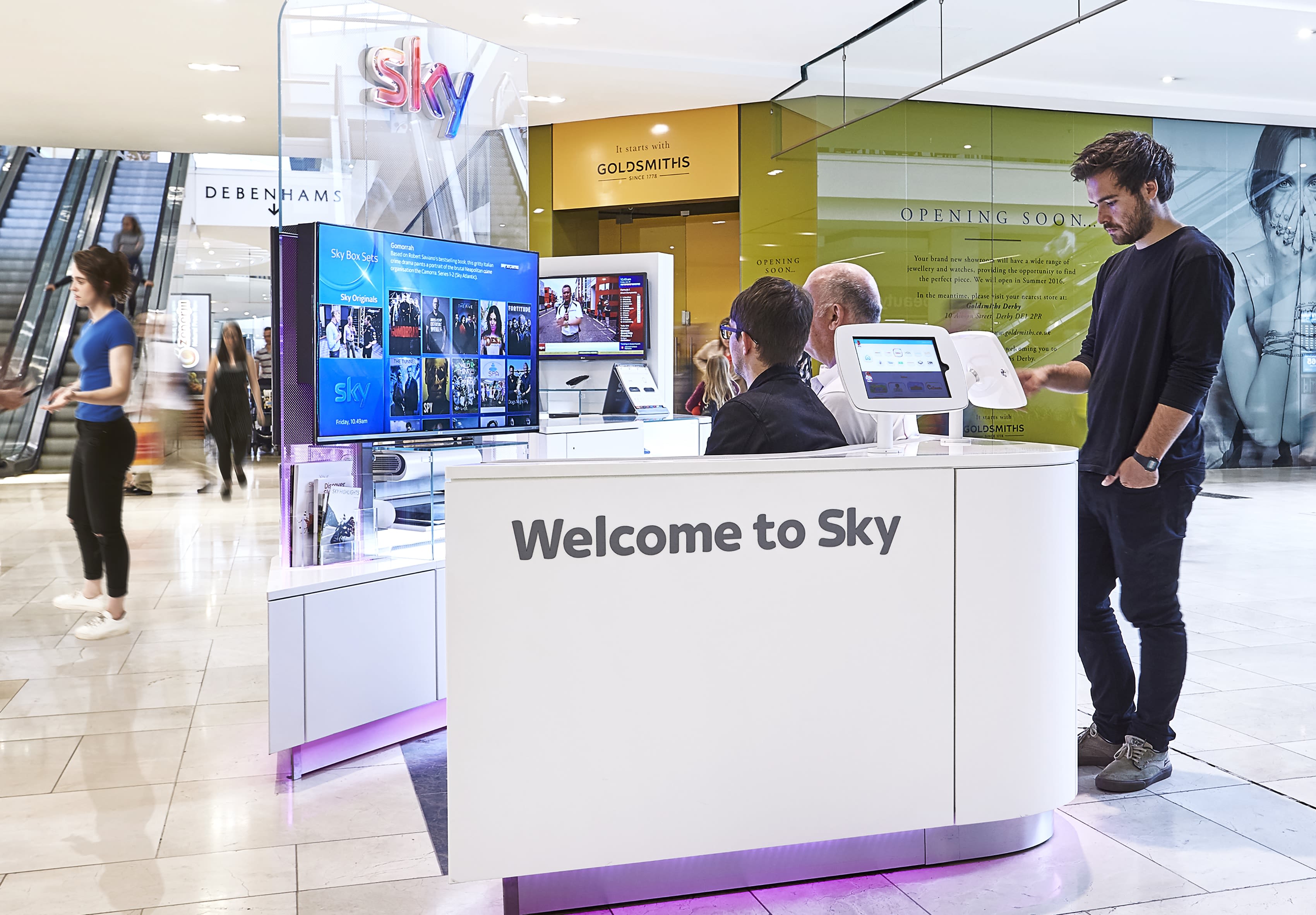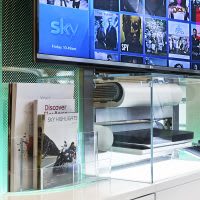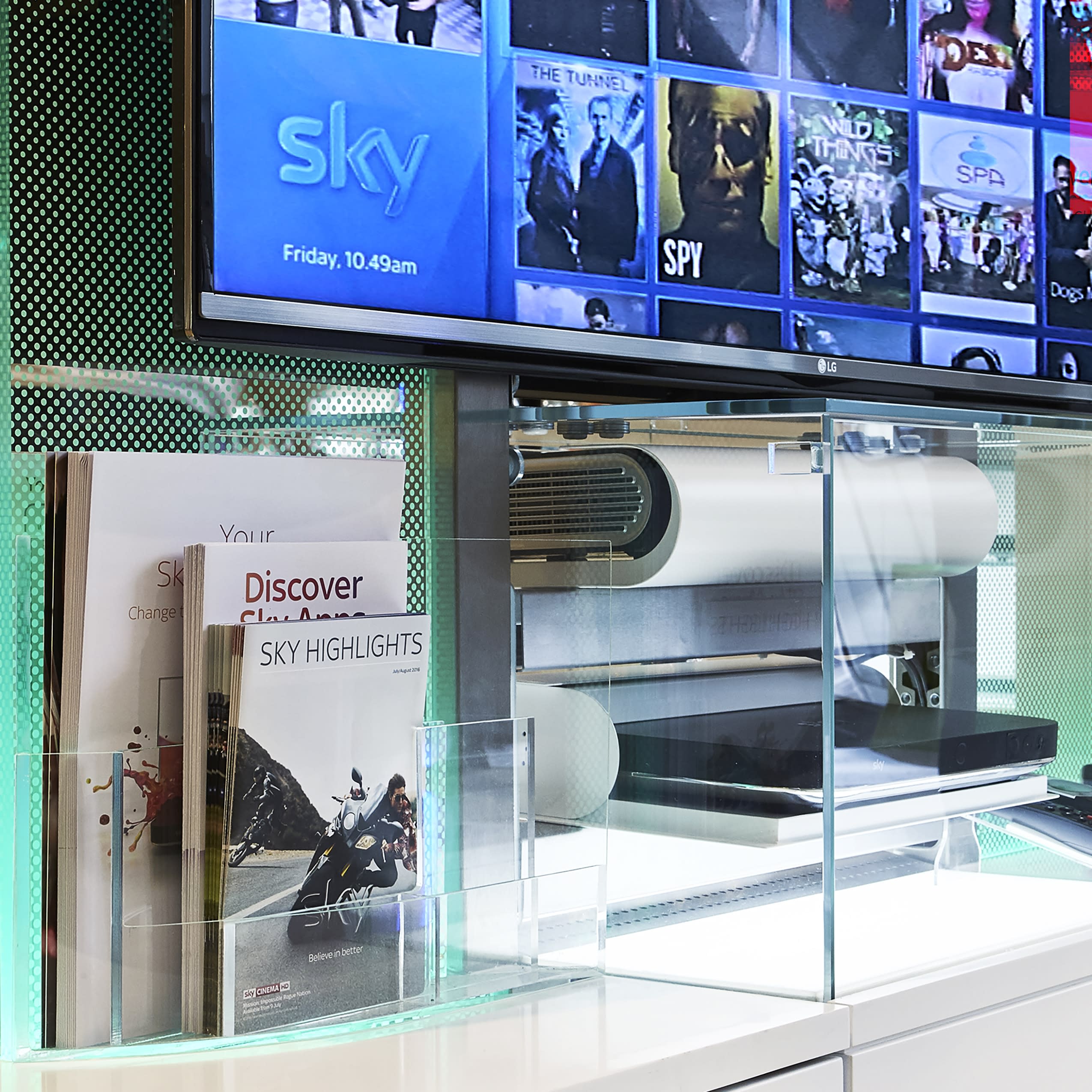 An interactive gesture-controlled sales tool, that allows customers to browse Sky content, products and services. They can watch HD quality trailers before building a tailored Sky package based on the type of TV they want to watch and the other products and services they're interested in. Built using Adobe AIR technology it works across iPad, 40" touch table and desktop machines using a single set of source code to allow for easy updates and short initial development periods.