Primark
With social media connecting consumers to the catwalk like never before, demonstrating your on-trend credentials has never been more important. For ambitious clothing chain Primark, we were tasked with establishing the brand as the high street's go-to 'fast fashion' retailer.
---
In 2009, Primark was looking to grow both its business and reputation. But with little awareness of the store's in-house brands and innovative fashion credentials their commercial aspirations were being hampered. Working on a retainer basis, our experienced design team has since orchestrated the Primark annual fashion calendar –encompassing over 40 global campaigns, international photoshoots and product launches.
In our time working together, the business has transformed into a powerhouse fashion brand, with profits and share price both trebling.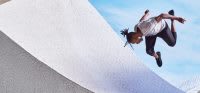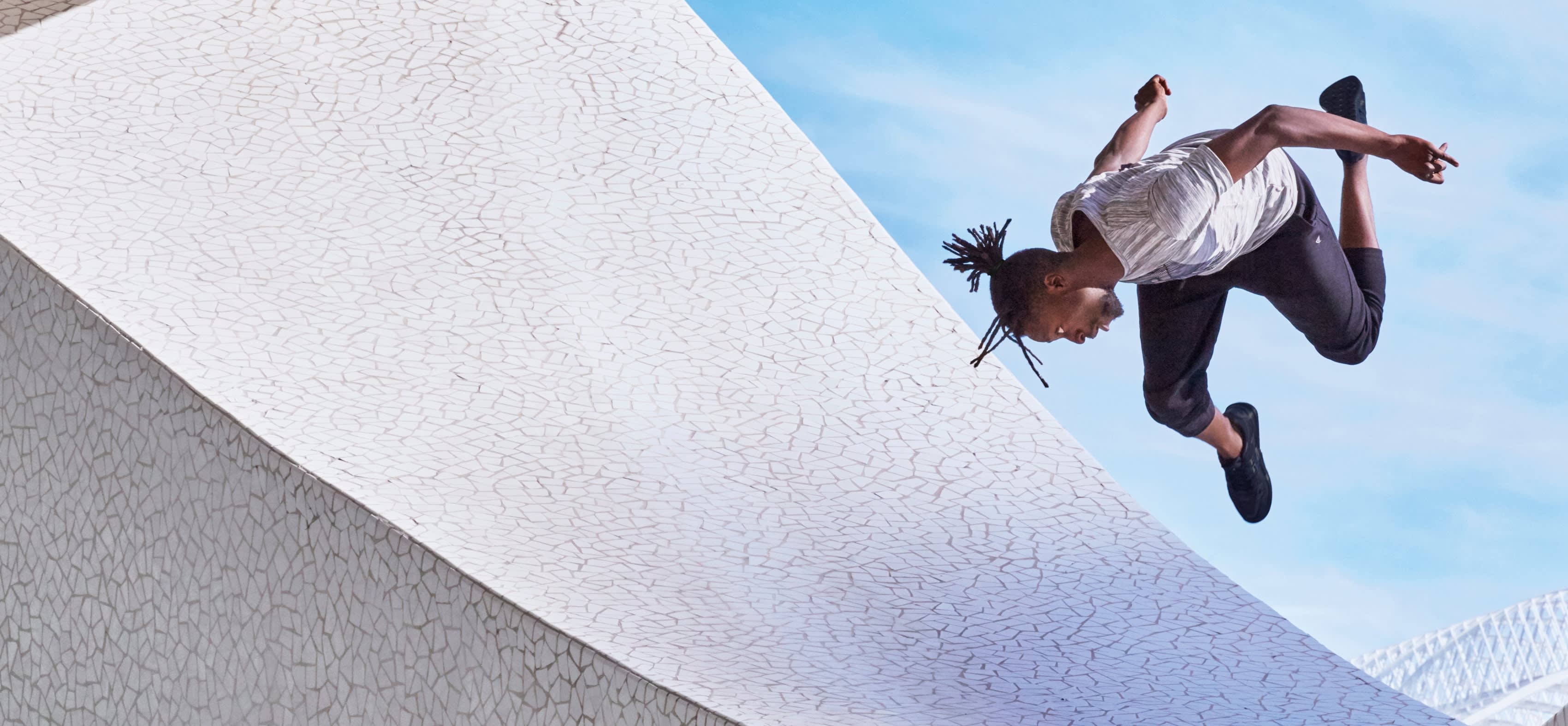 Democratisation of the catwalk
Brand Positioning
In 2009 consumer insights showed the growing fascination in bloggers and celebrities on-line and a desire to "look like them too, today, for less." London and New York Fashion Shows were still being shot and published through magazines, but consumers wanted immediate access to the images they saw and the products. The retail fashion industry needed a revolution. We developed a long-term positioning; 'The Democratisation of the Catwalk' where the brand could lead and respond to the consumers desire for "the best for less, today." From this grew shorter seasons, the growth of creative diversity, and the need to create brands, campaigns and a venue that could deliver the 'Greatest Fashion Event on Earth.' In October 2010 Instagram launched and so ignited a generation of consumers who now live through social media and drive global image and fashion commerce.
---
12 new identities
16 departments
12 months
---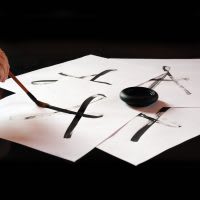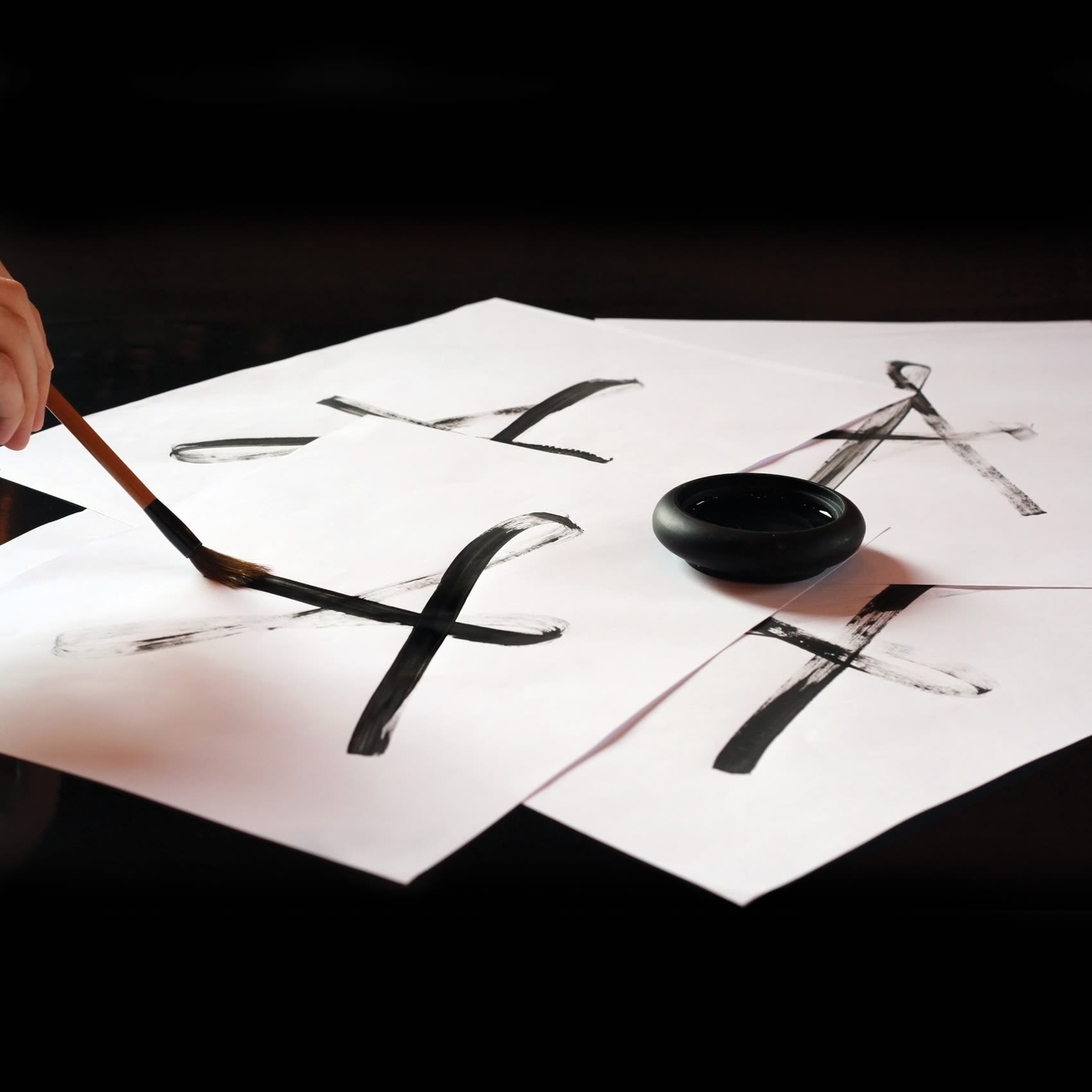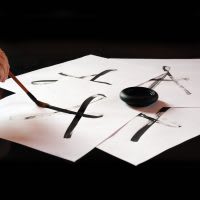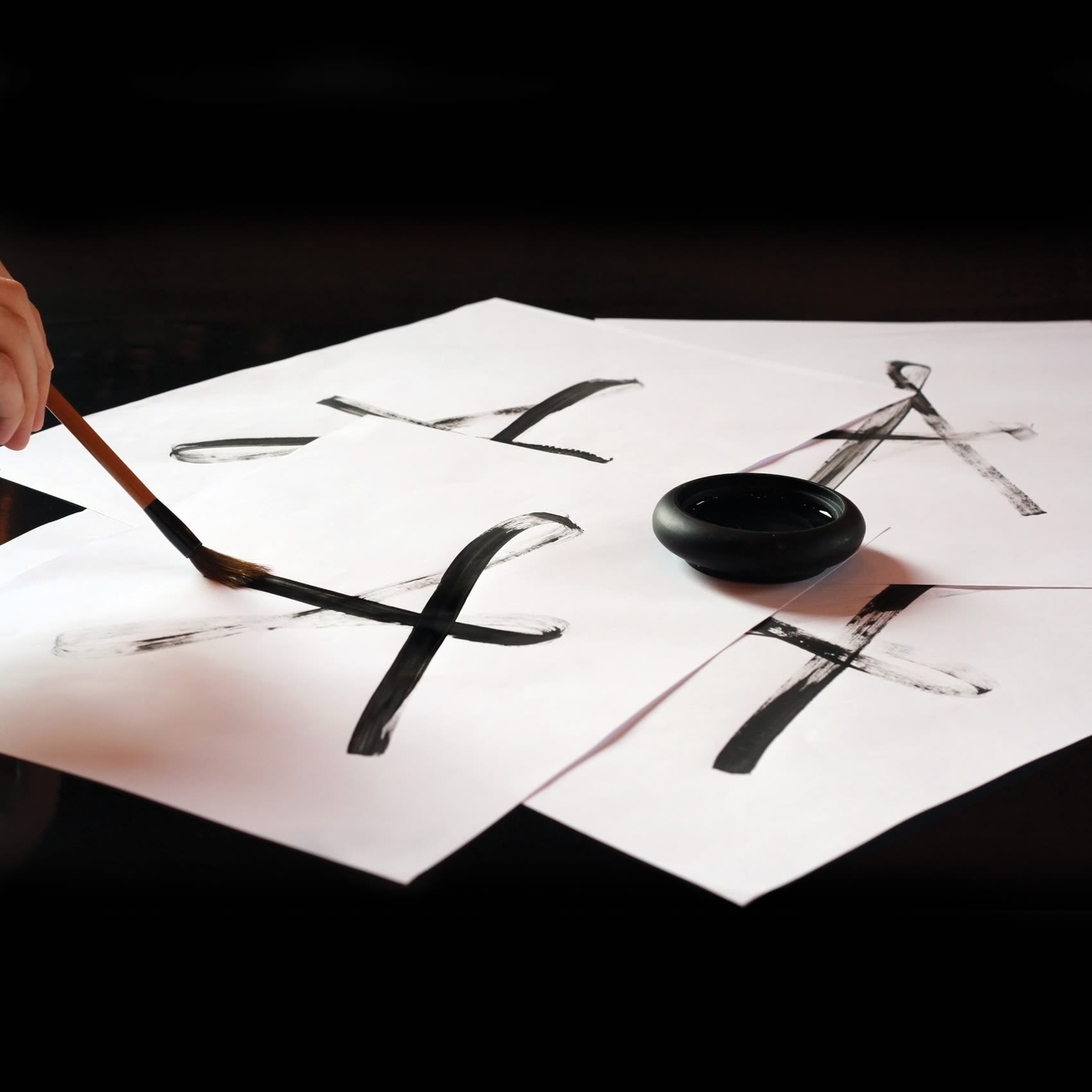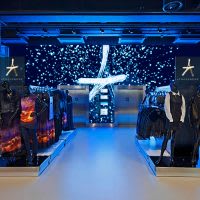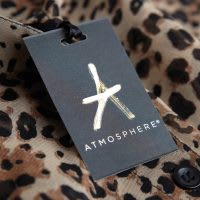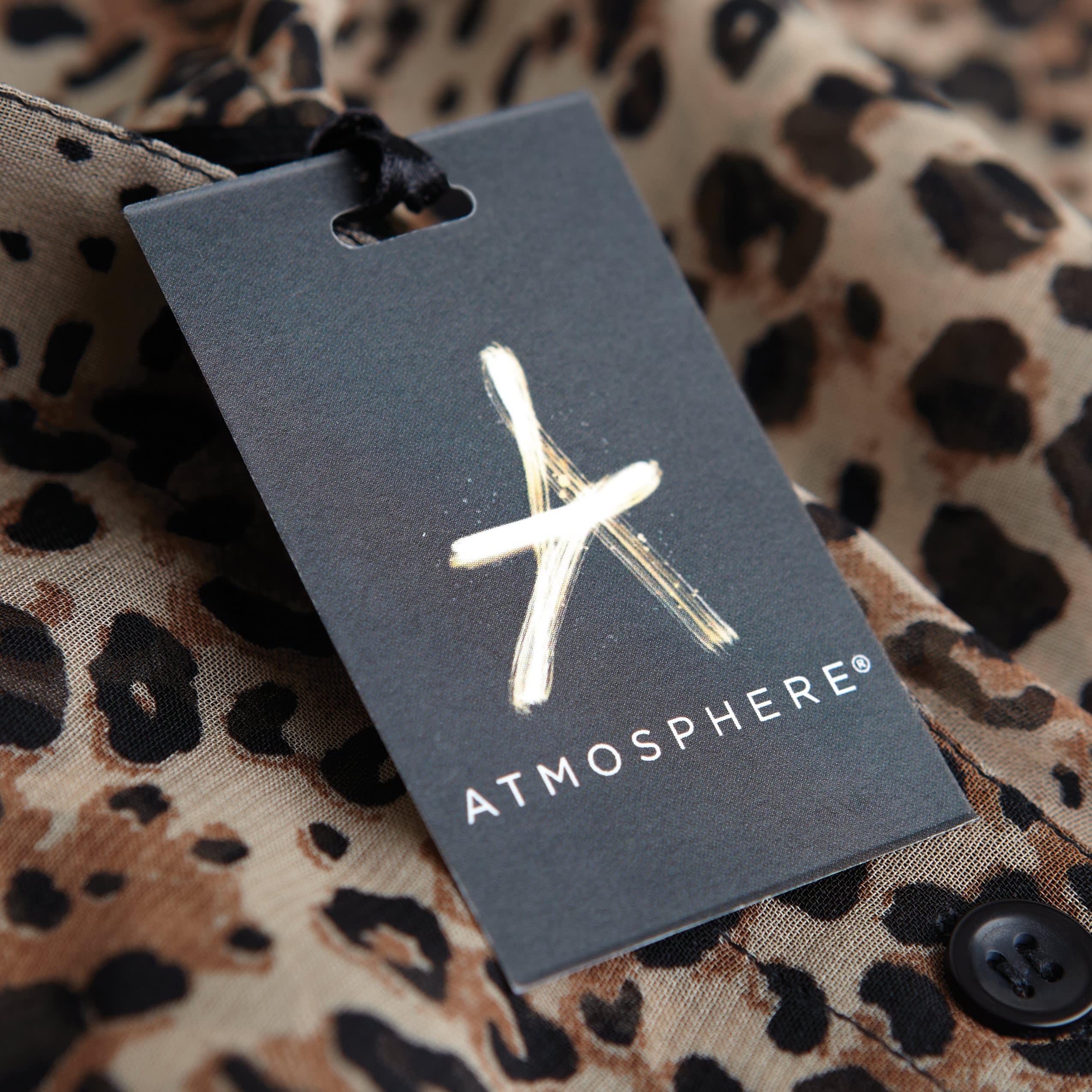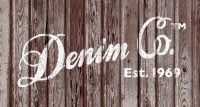 Using detailed customer profiling, we designed new, unique personas for each brand to appeal to the various tribes. In store, the collections were segmented and presented to not only inspire shoppers to buy, but to also create a sense of independence from Primark itself. Our work covered every product category – incorporating retail ticketing, departmental branding, navigation, digital communications, promotions and film.
The work The One Off have done on branding and in-store POS has helped to transform our retail environment. We are now showing the customer what we are really about… Fashion, style but great value too.

Fran Theanne, Head of Creative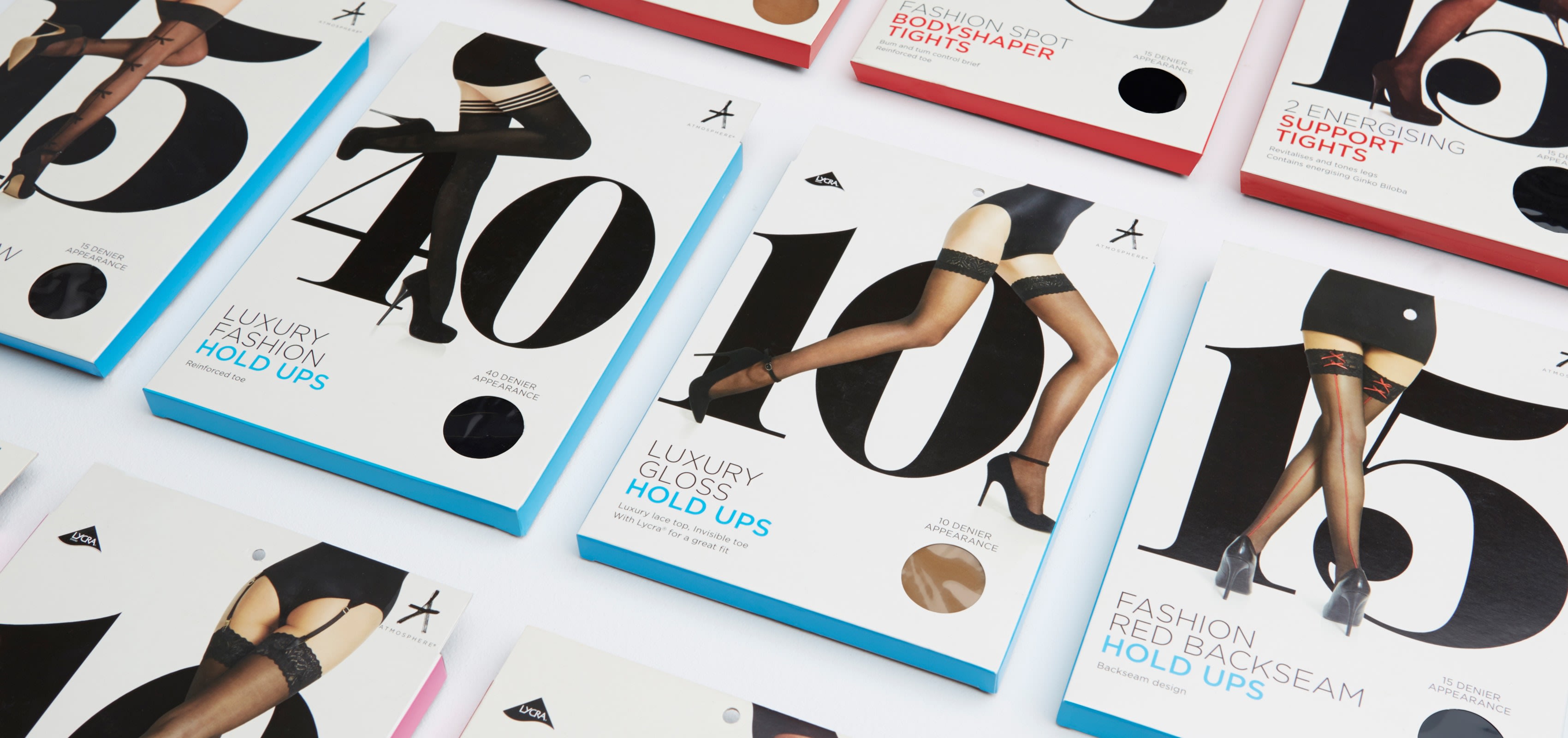 The latest trends, all wrapped up
Packaging design
Twelve new identities. Across sixteen departments. Rolled out in just twelve months. Our packaging project for Primark was no mean feat. We started by meeting with real customers in store, as well as the brand's buying teams, to understand the problems our packaging concepts needed to solve. Then, after our research phase, it was onto sampling, testing and trialling – working as an integral part of the Primark team to make sure every box was ticked.
Featuring a new heritage branding and fit photography, our concept for Primark's Denim Co. range introduces a convincing authenticity – with the hand-painted, artificially-aged logo reminiscent of traditional denim signage. We also worked to ensure consistency in ticketing design across men's, women's and kids' departments in-store.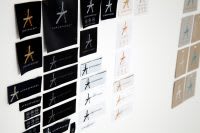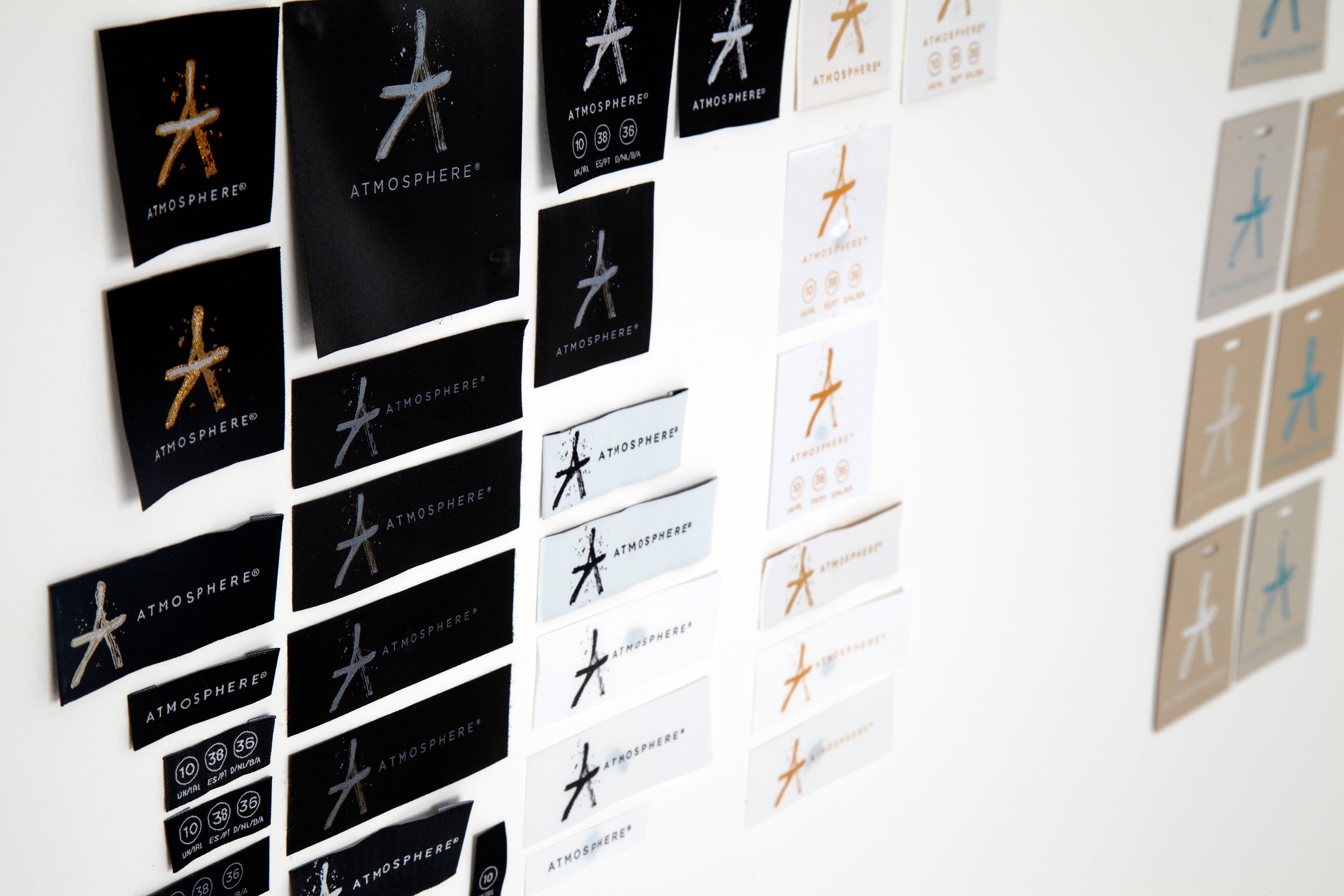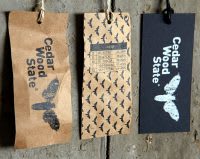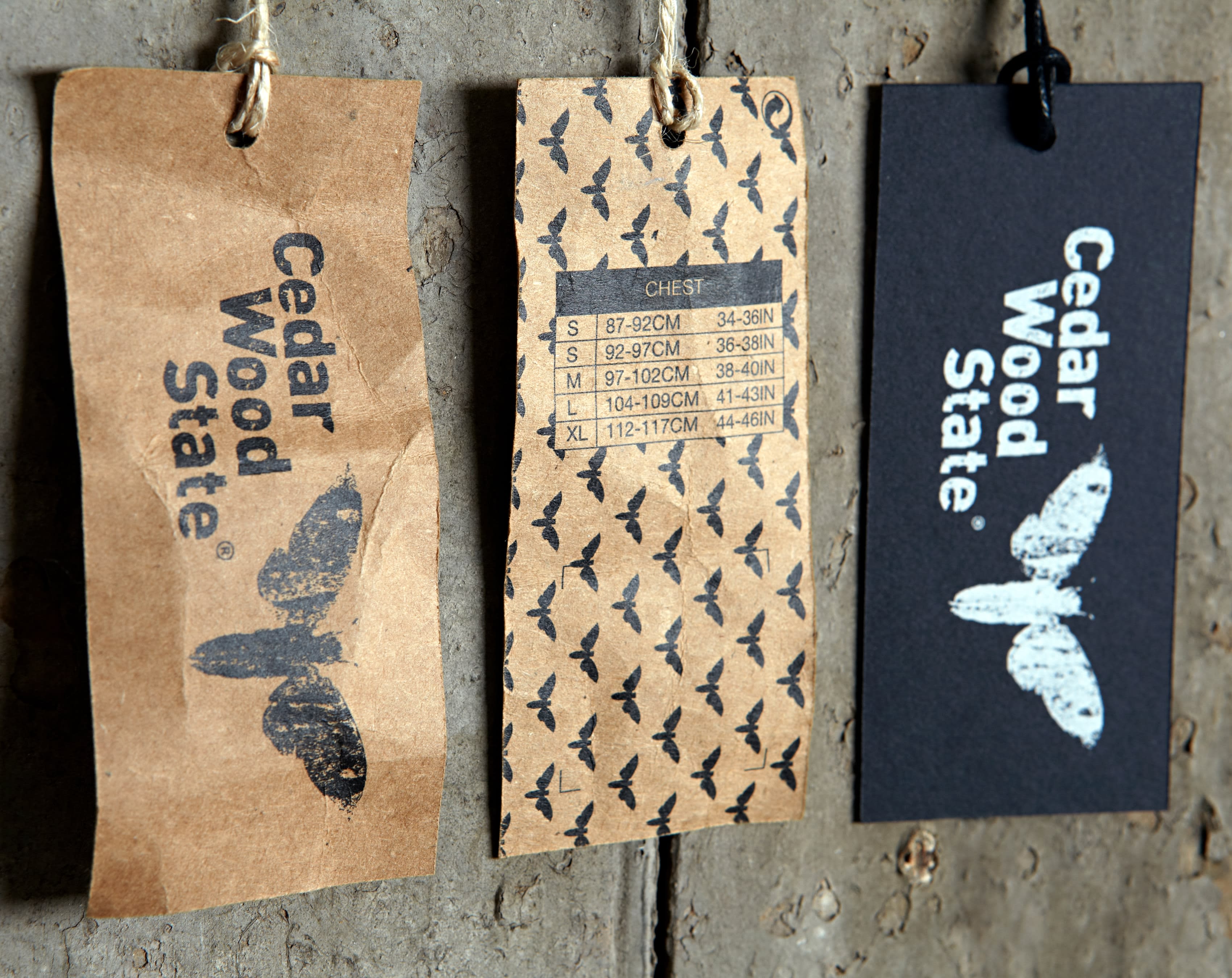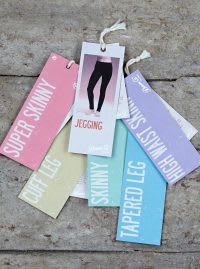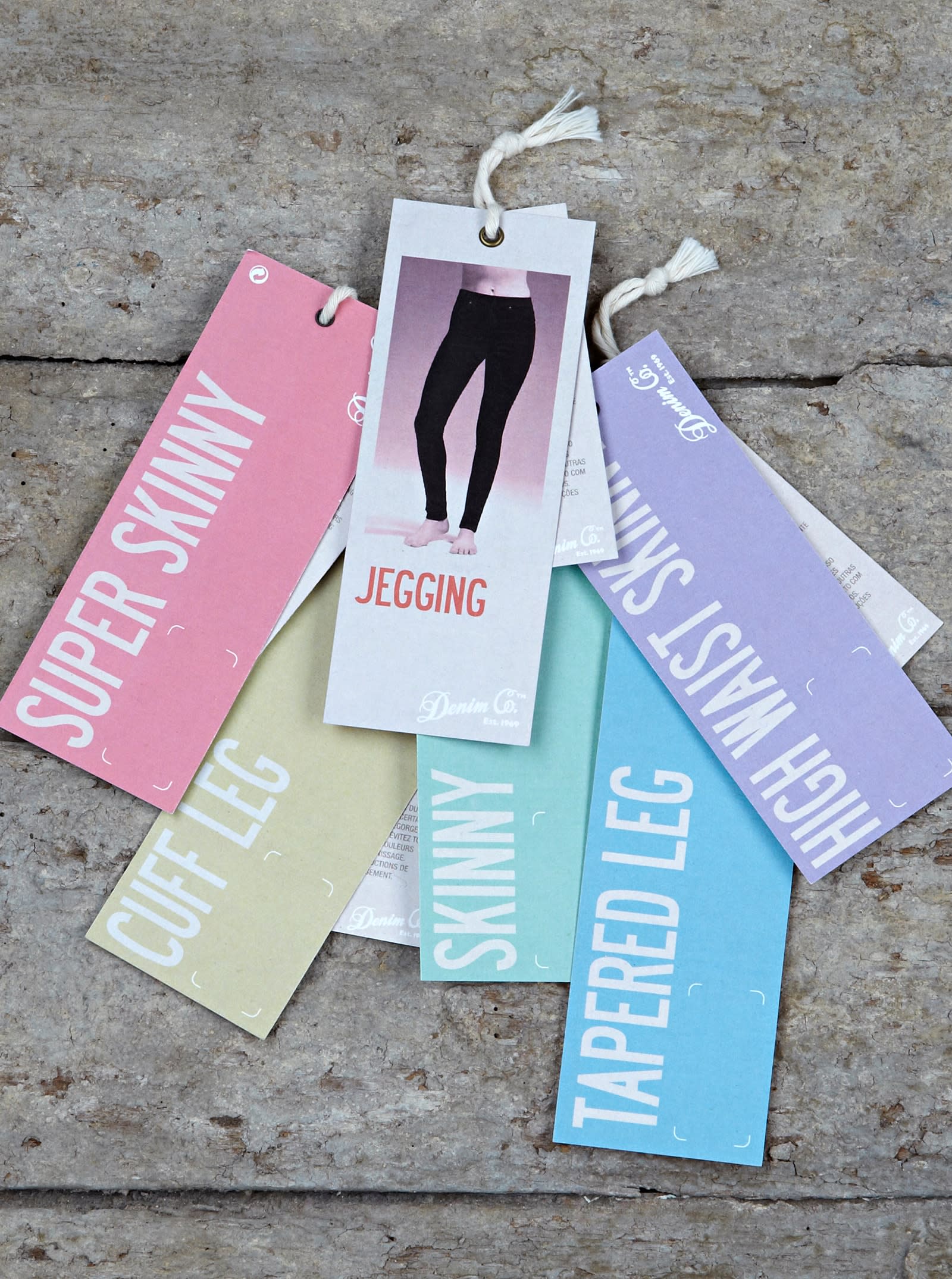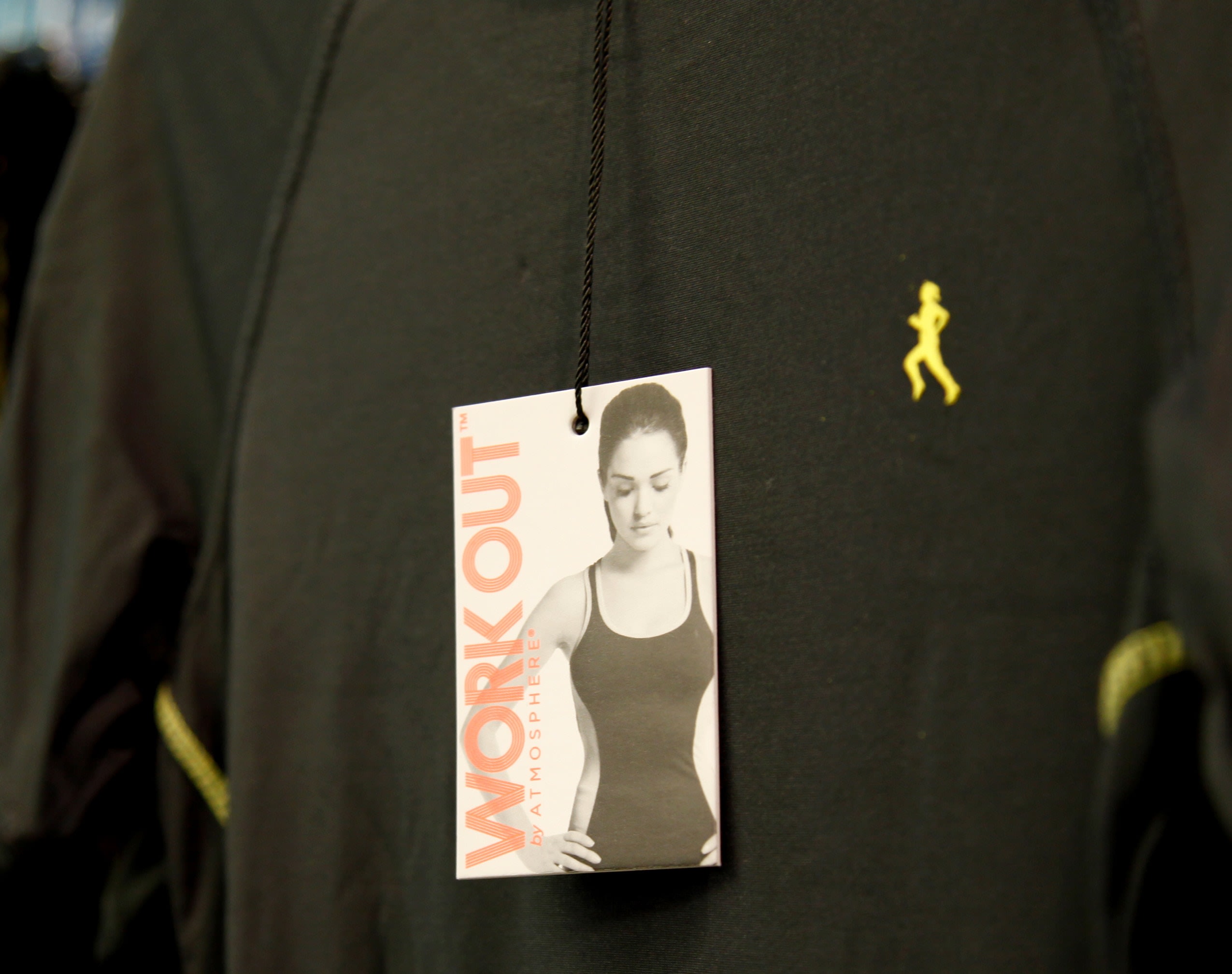 Most recently, we worked on a total refresh of Primark's hosiery category, with all photography shot in-house. Our new, Drum award-winning packaging is designed to appeal to a broader audience – with visuals helping to make the USPs clearer and the range easier to shop. Our concept differentiates products too, through the use of more playful elements for everyday hosiery items, and a more feminine design for premium packs.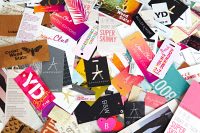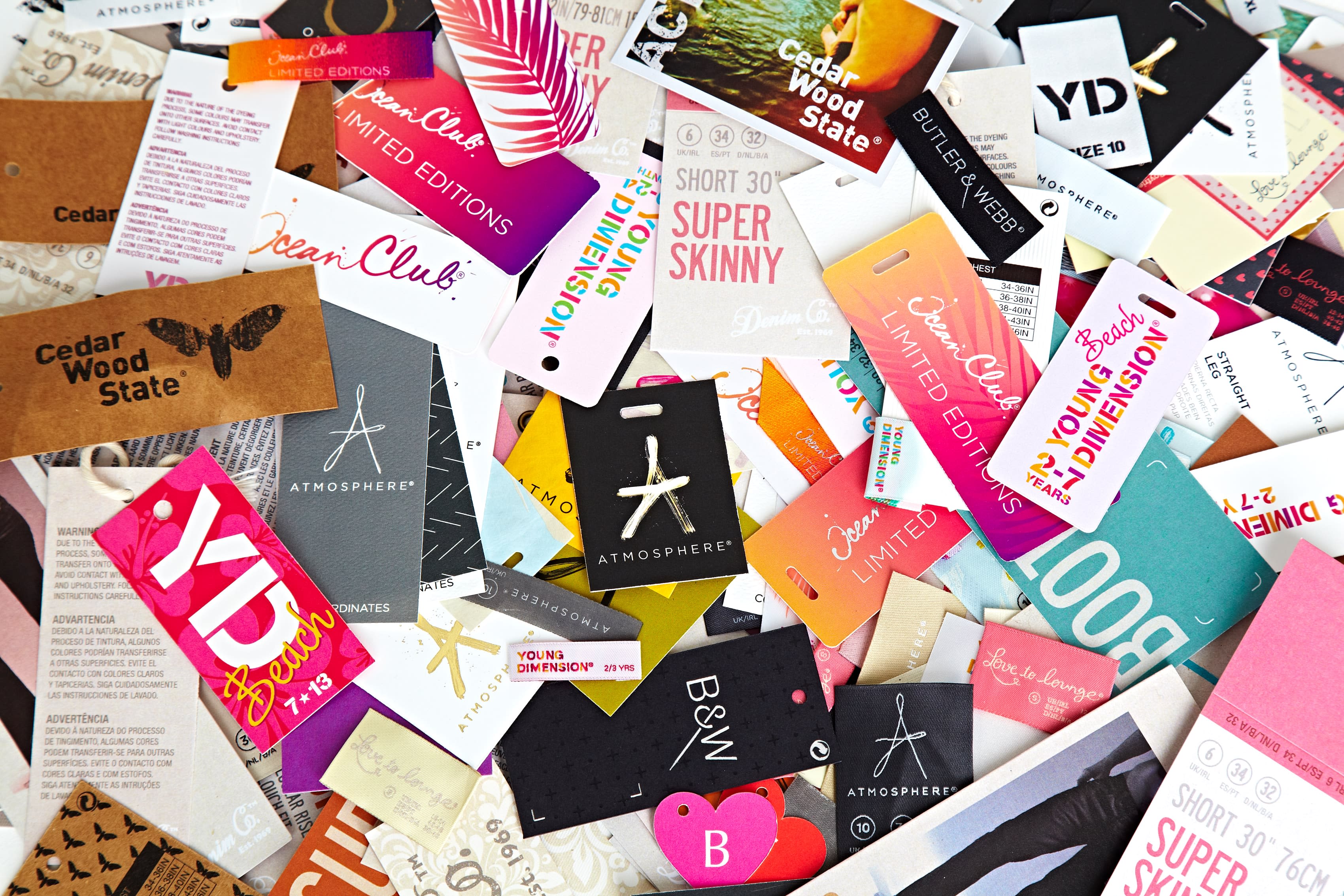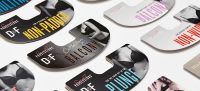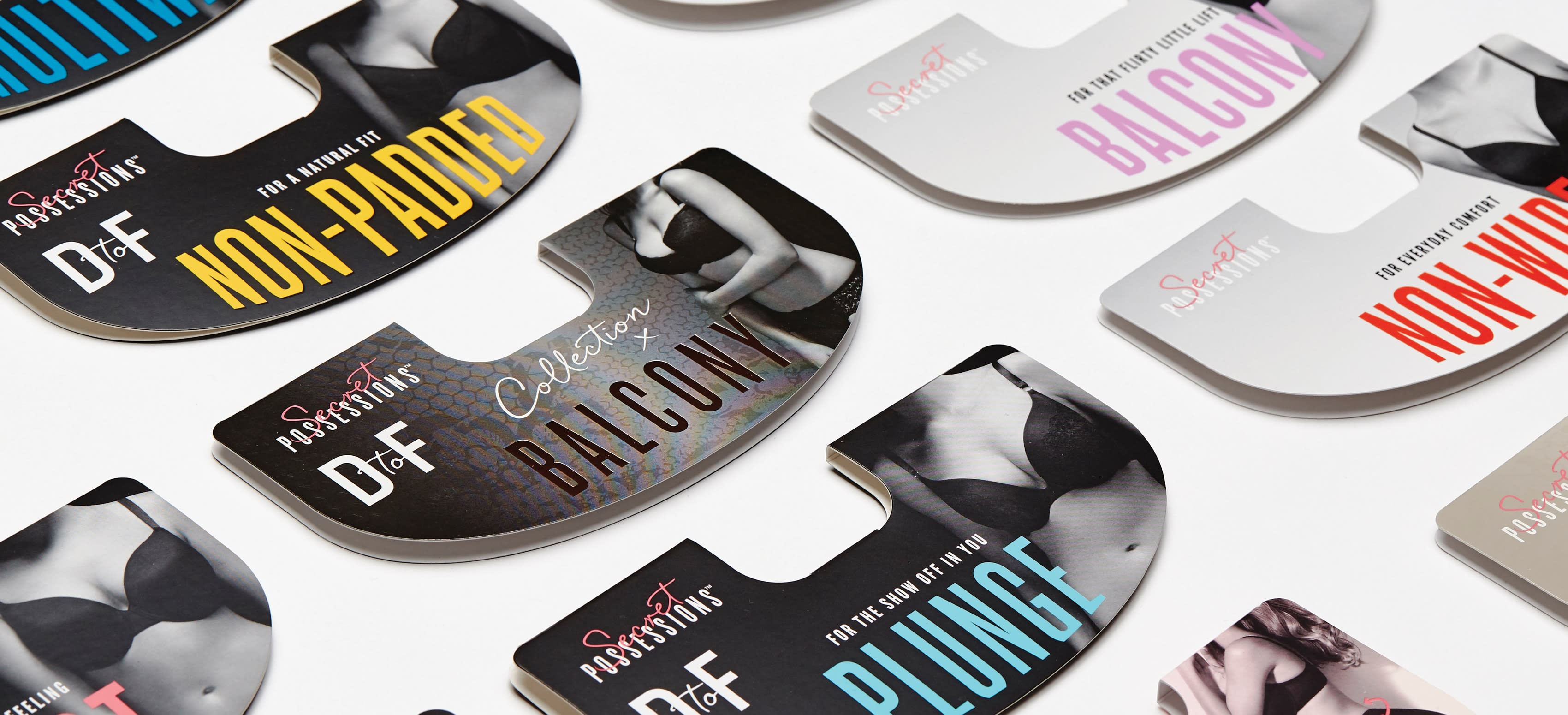 Understated style, simple design
Individual brand case study: Secret Possessions
When it came to refreshing Primark's lingerie category, the team started with a simple rationalisation to help make the range easier to shop and navigate in-store. Consolidating existing labels into one master brand, we used collections to differentiate products for customer segments – including re-segmenting Primark's bra range into eight key shapes.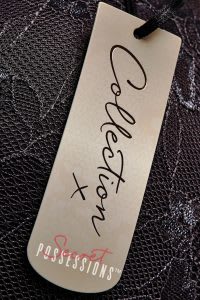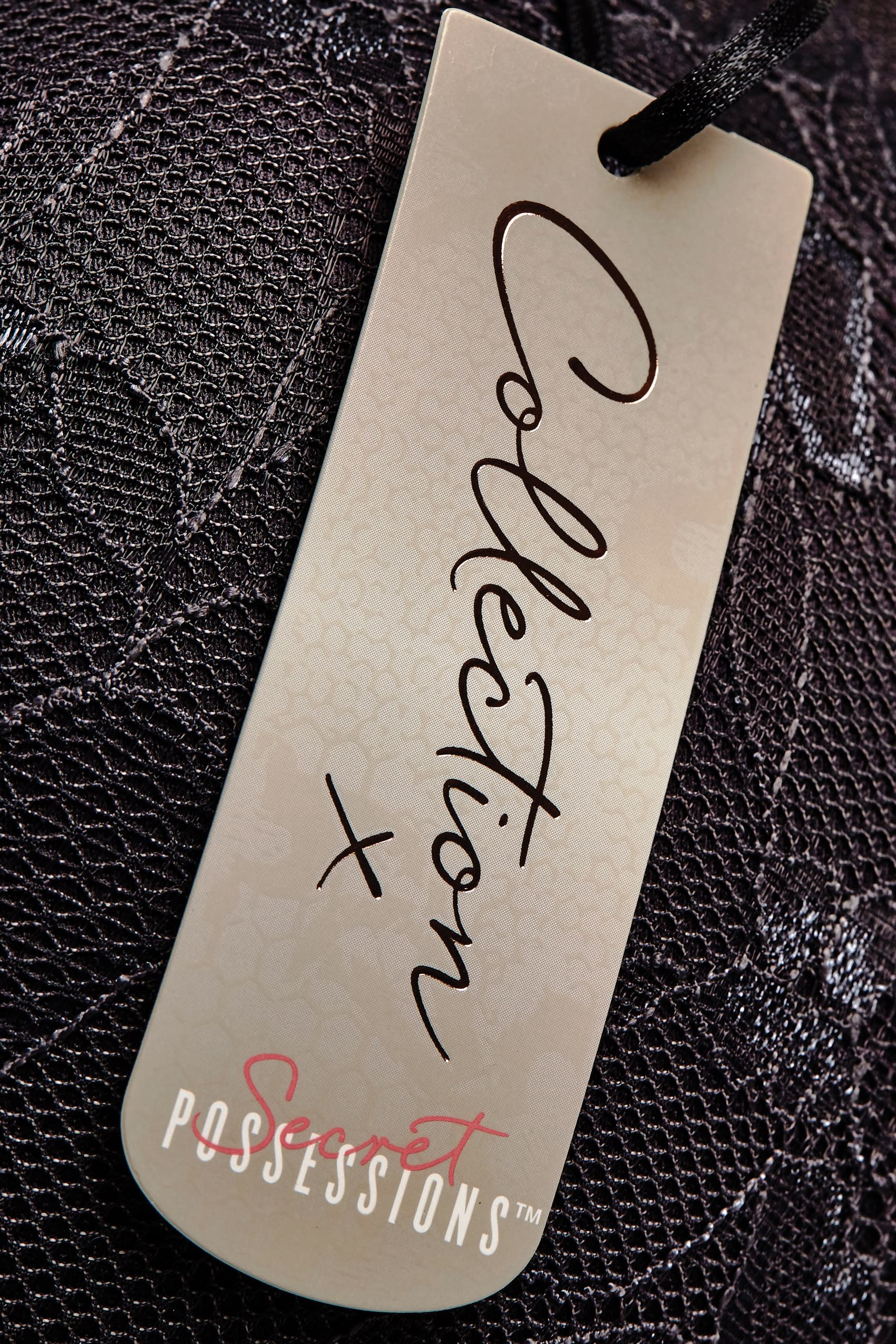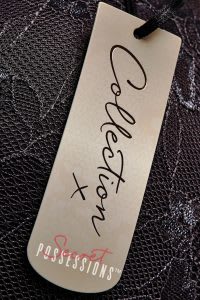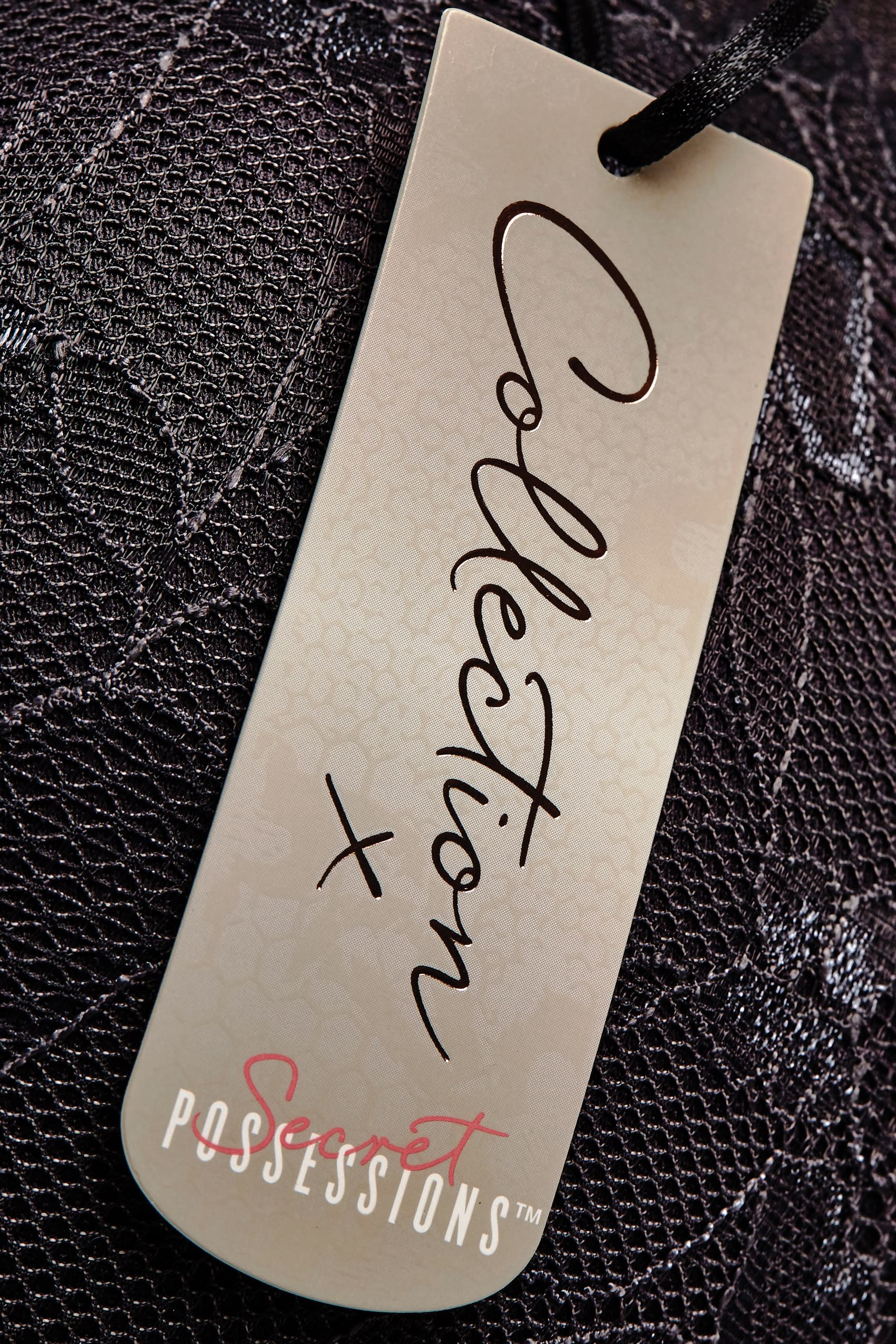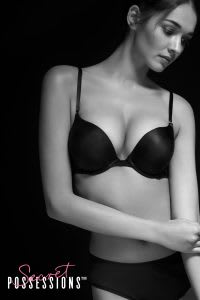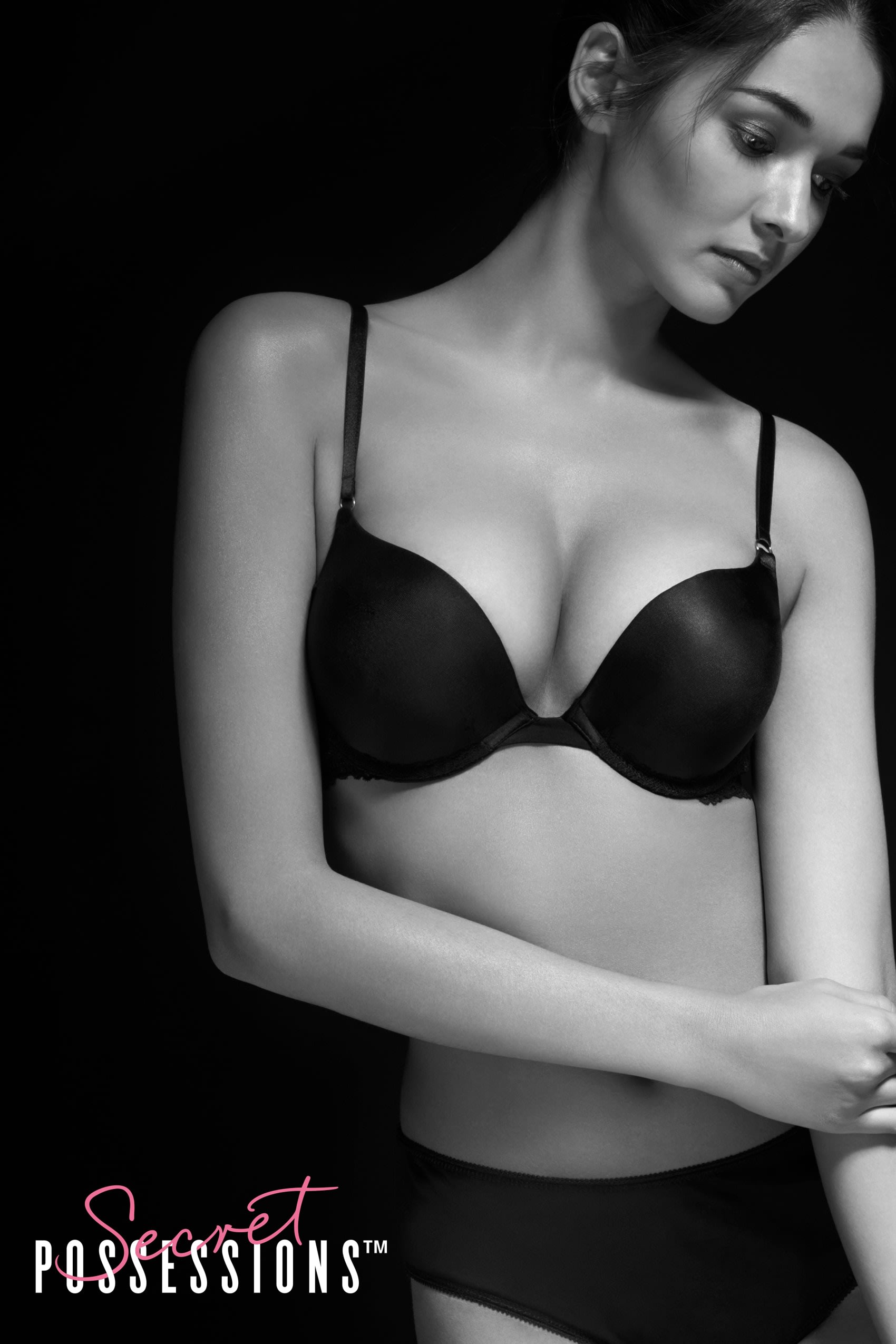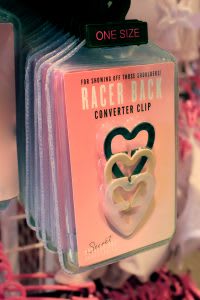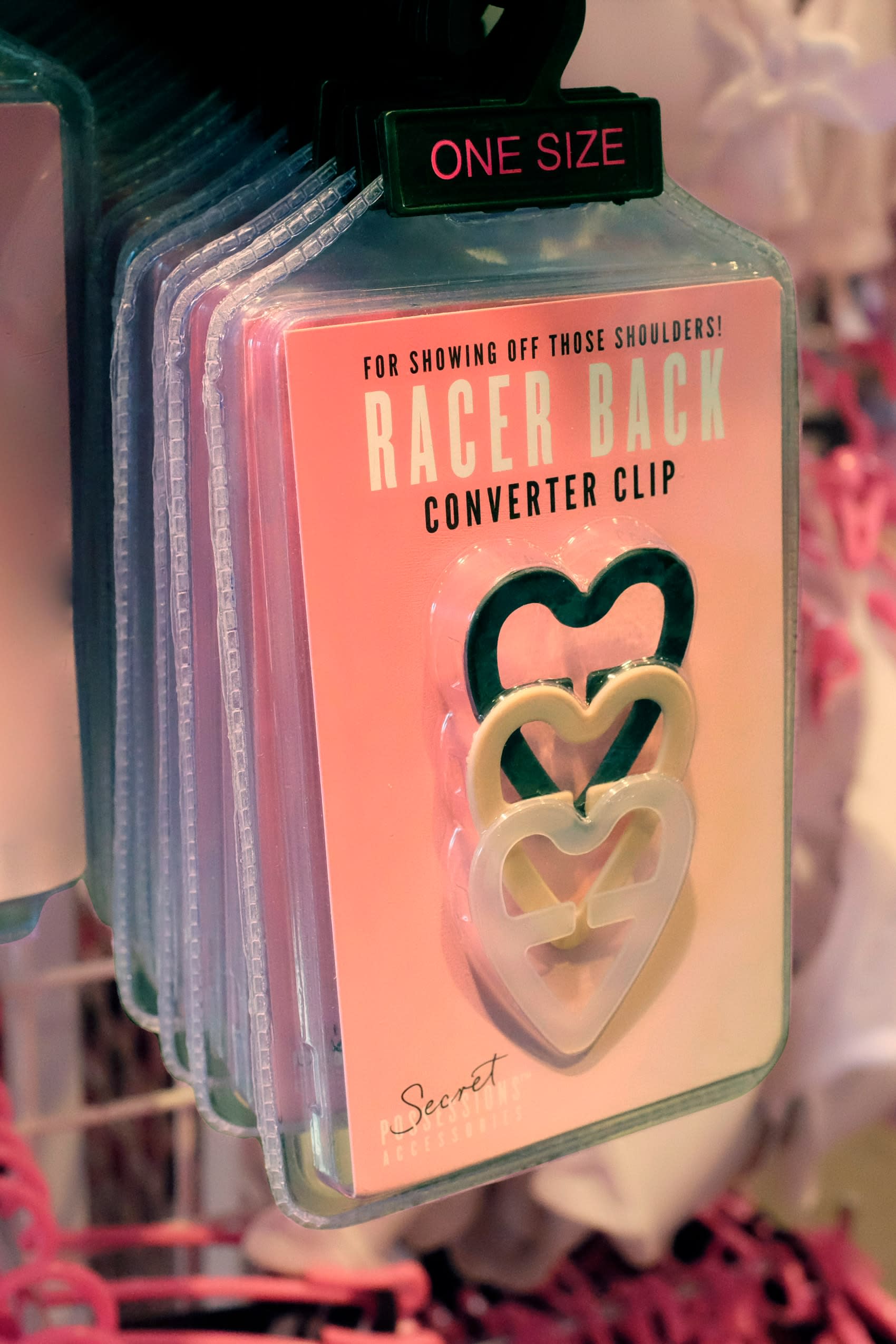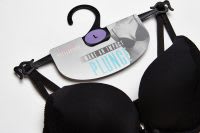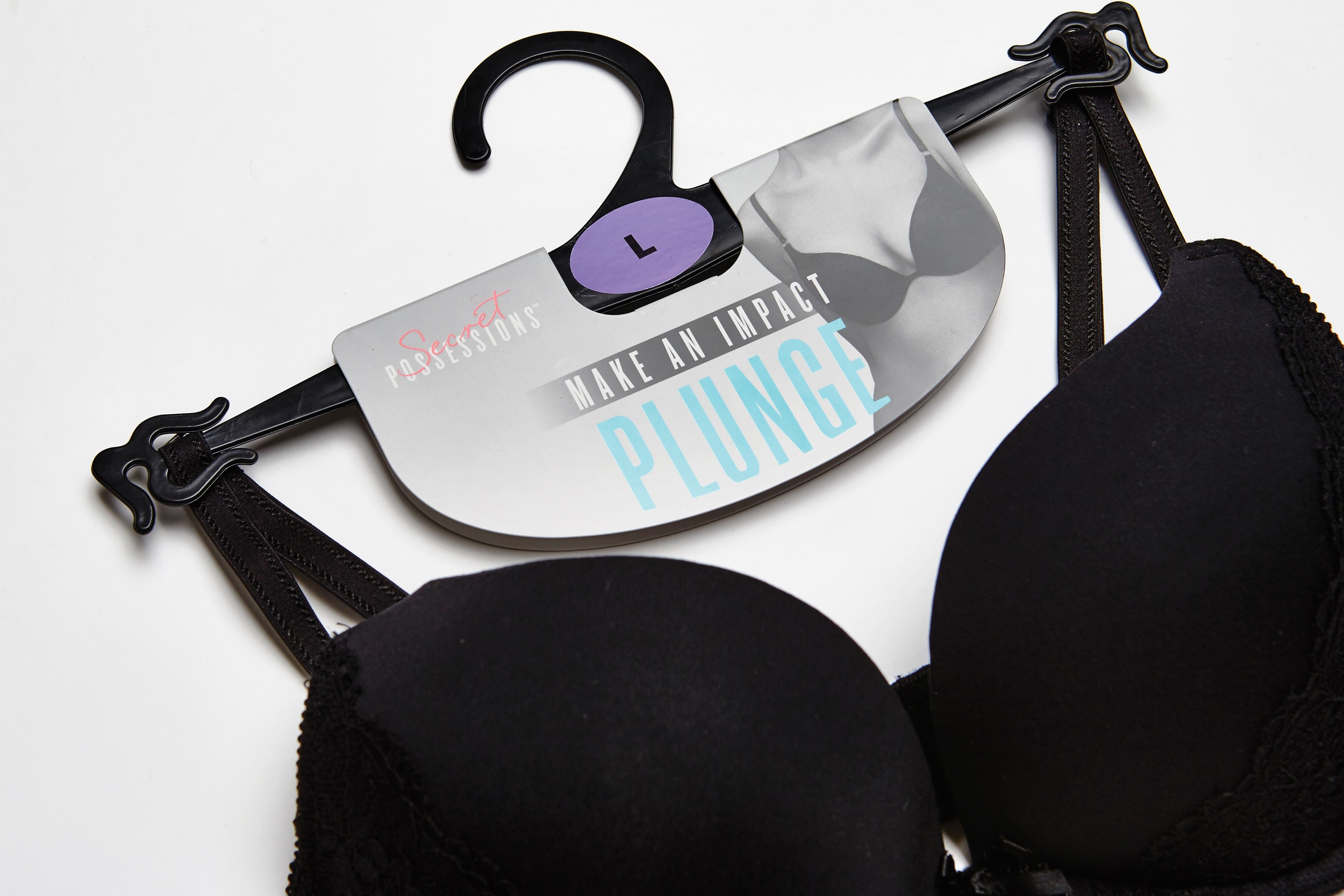 The clearer, updated branding incorporated a new colour palette, typography and tone of voice, plus logos and packaging for each collection. Our team also handled the fit photography for the range, and fully managed production sampling to ensure quality across every asset. The new identity and packaging launched exclusively in the first US Primark store in Boston and is now being rolled out across the brand's global retail estate.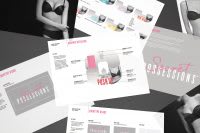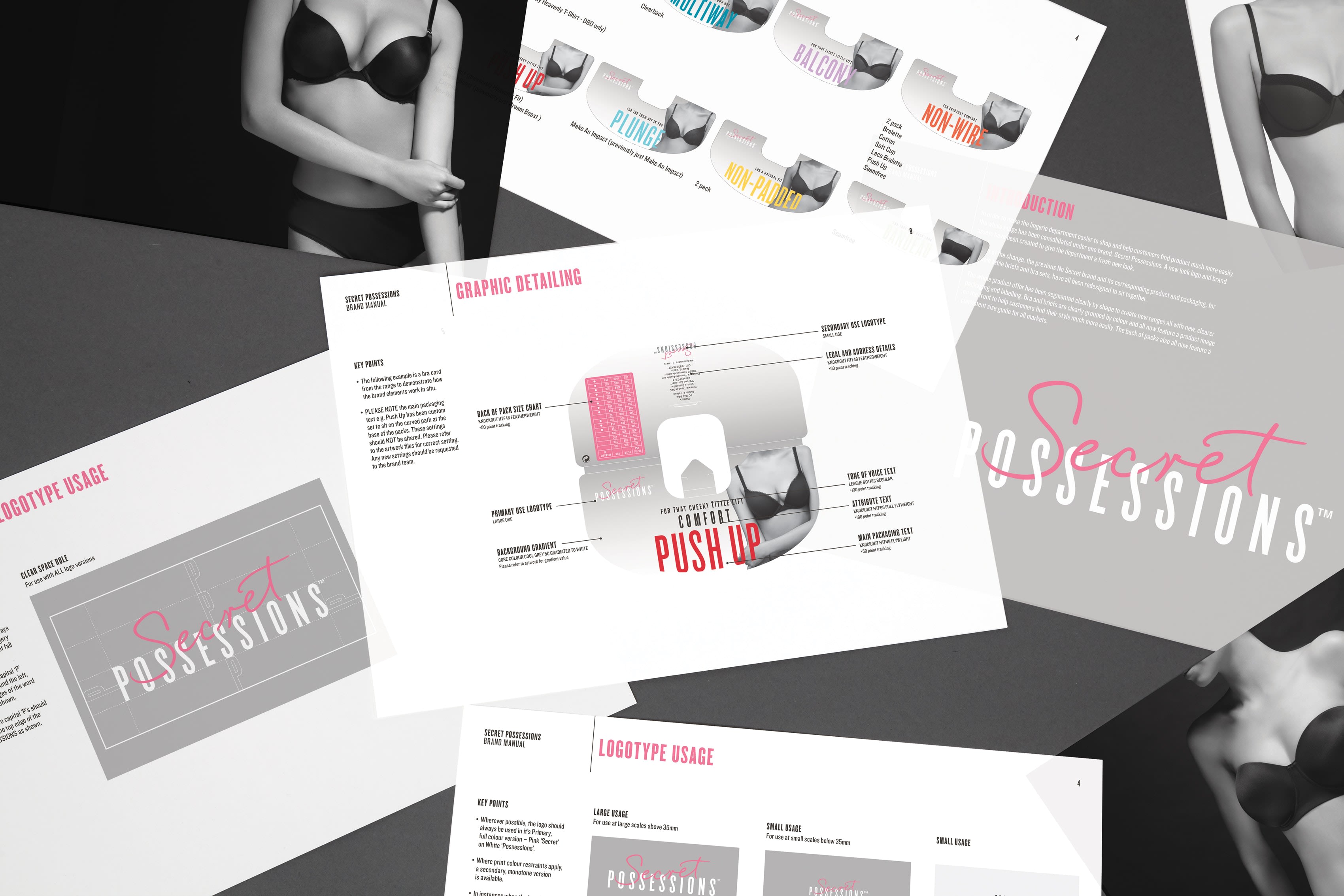 Twelve brands. Twelve unique styles.
Photography and film
With a host of sub-labels under their main brand – each covering a huge, ever-changing product range across fashion and accessory lines – Primark has demanding photography needs. Our team is responsible for developing creative concepts and art directing all campaigns – from the seasonal to the style-oriented. This work is always fully integrated with consistent video content designed to work across each of the brand's marketing touchpoints.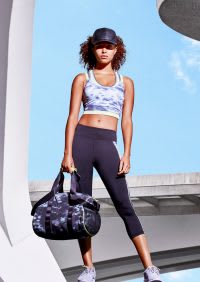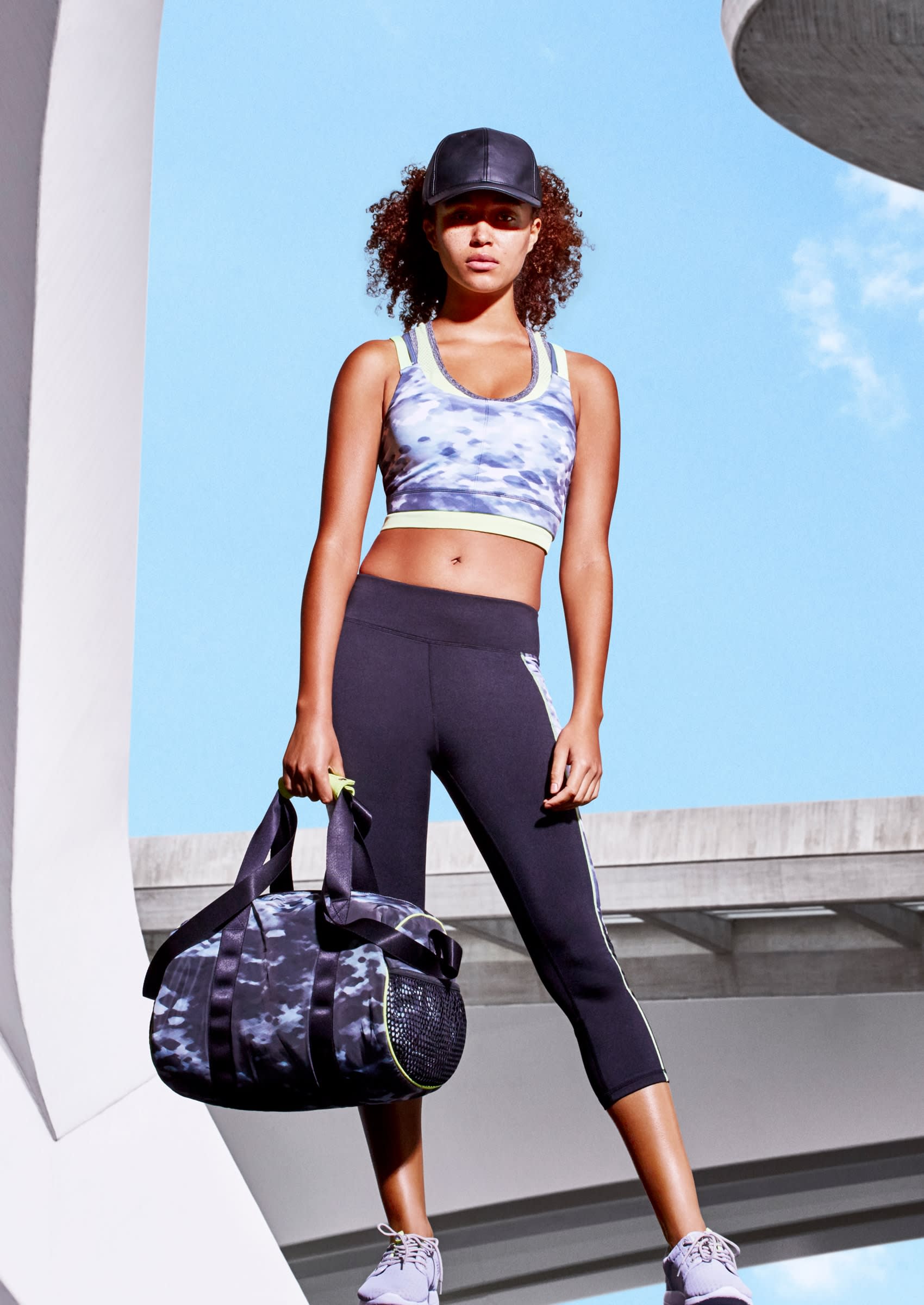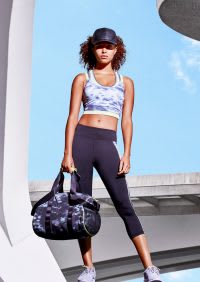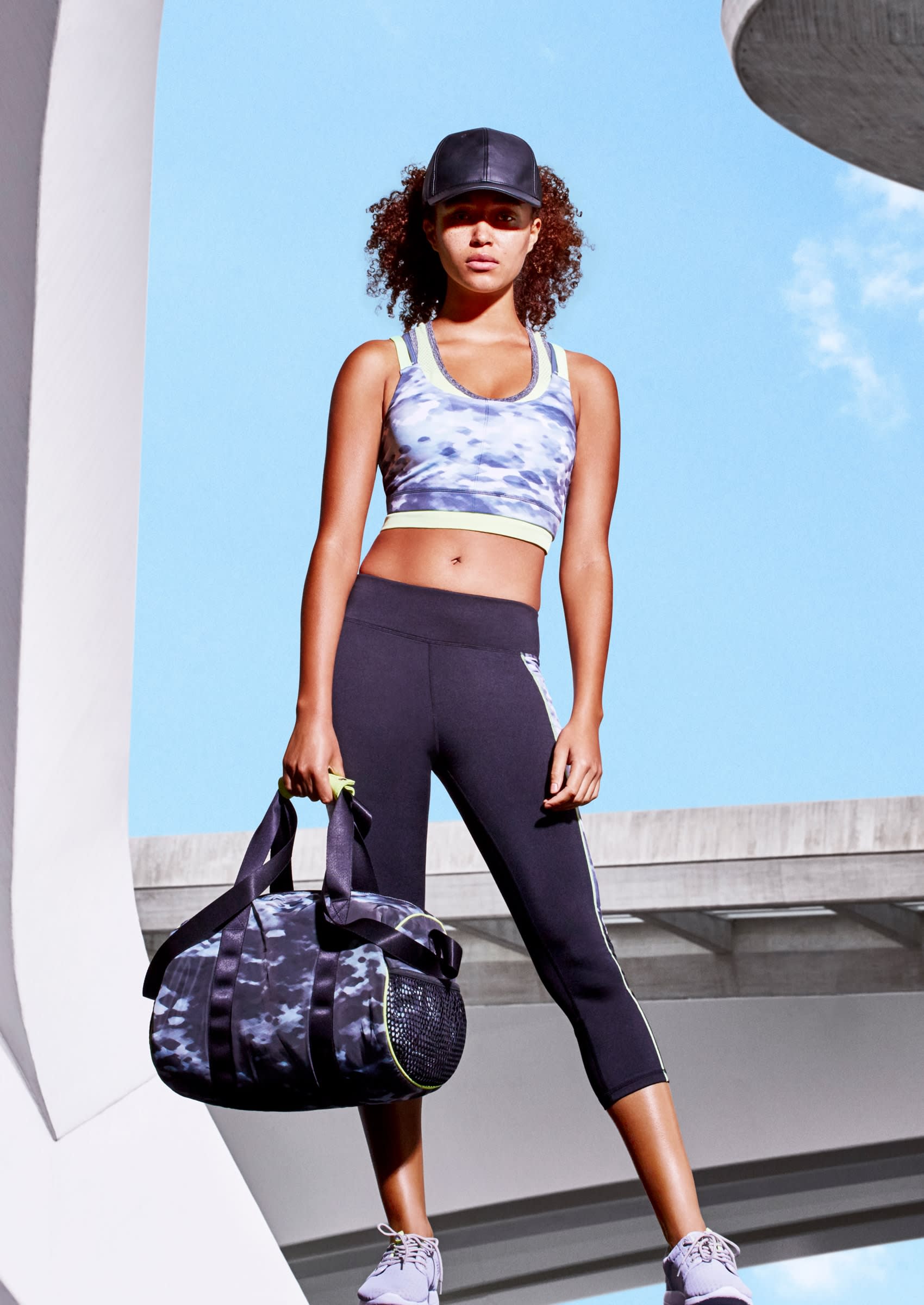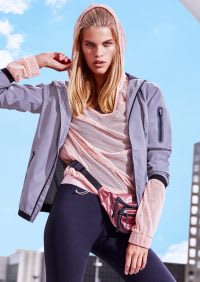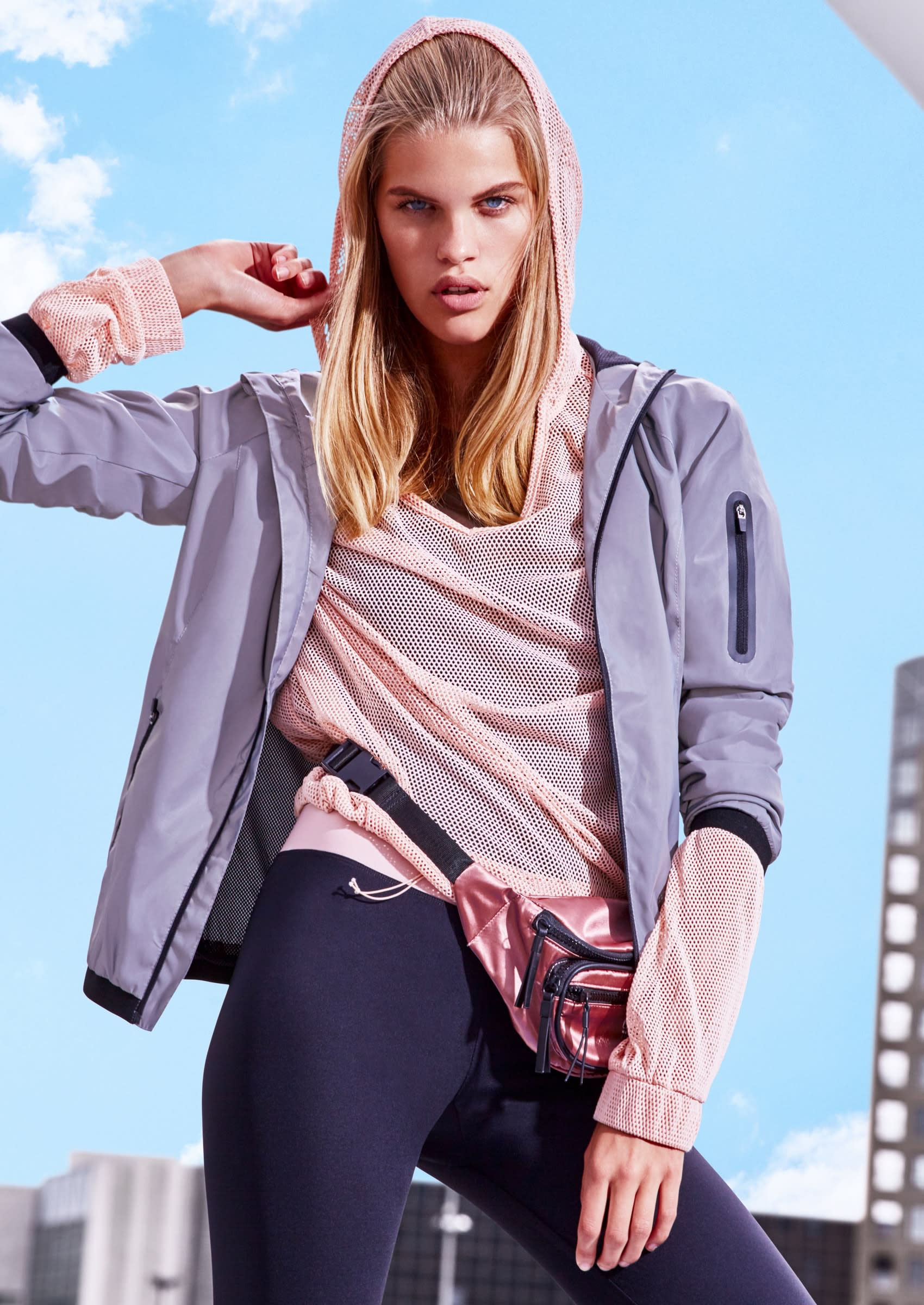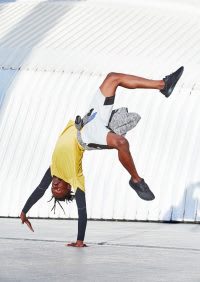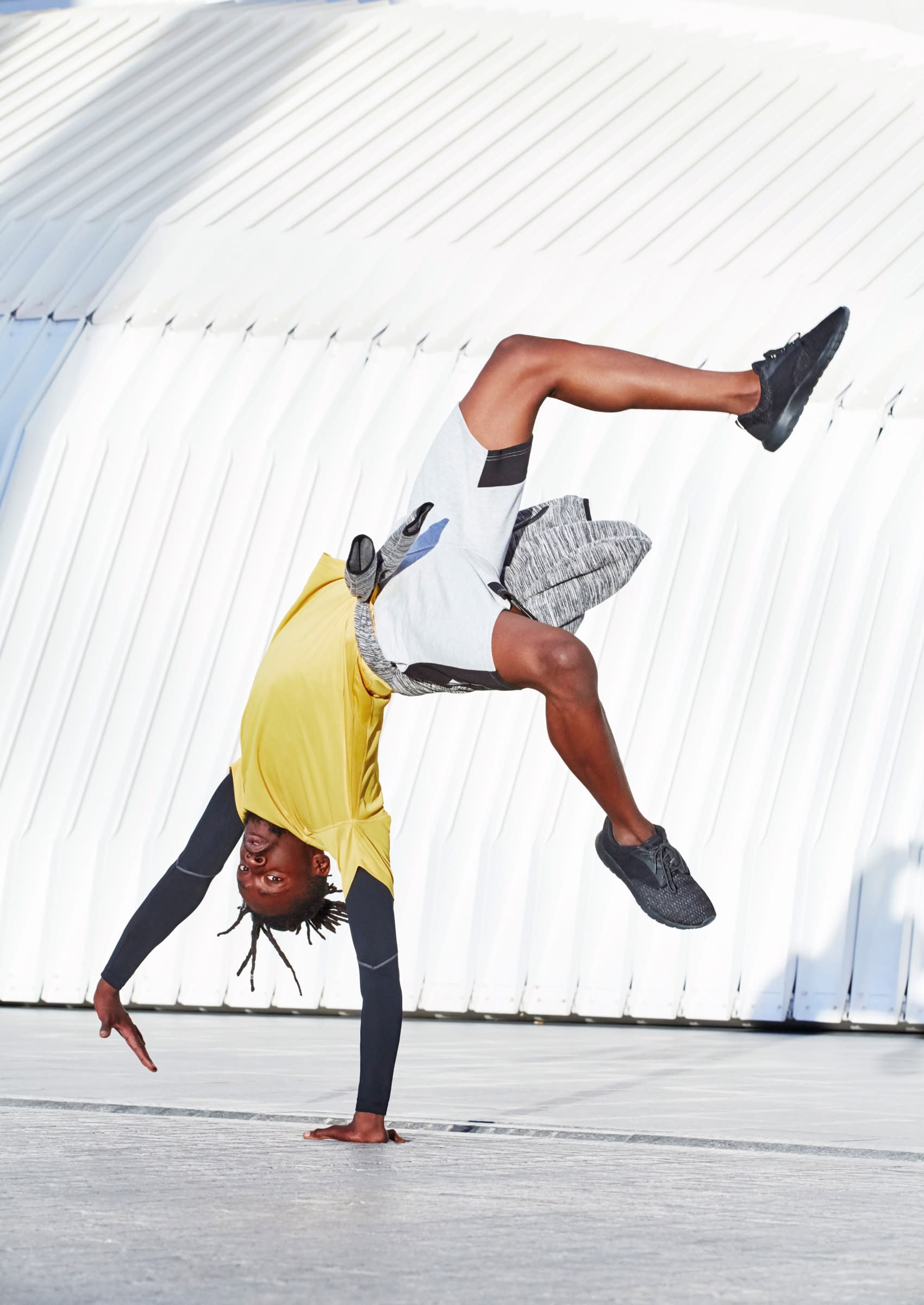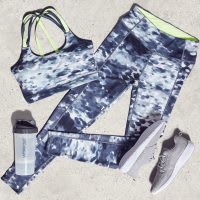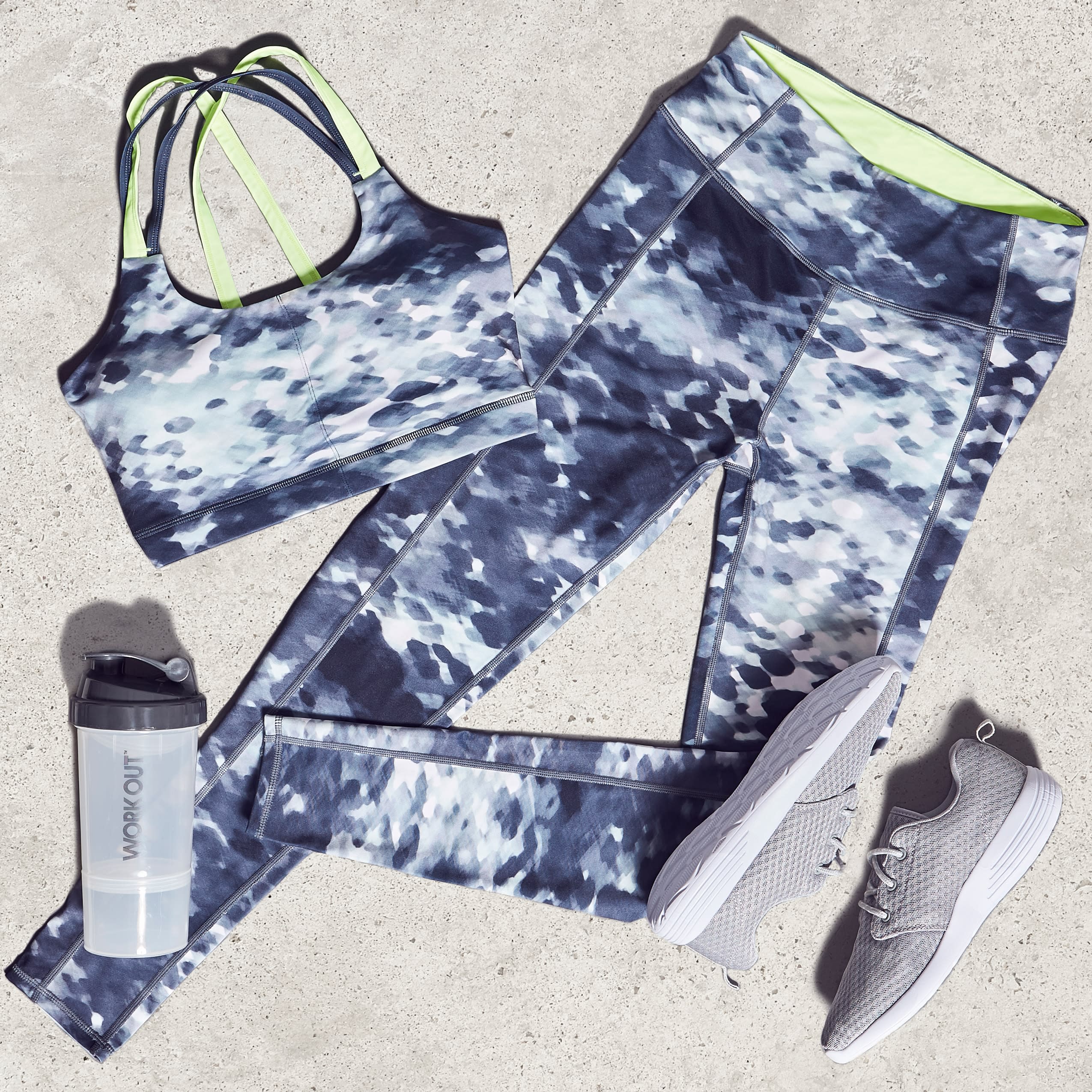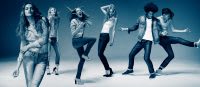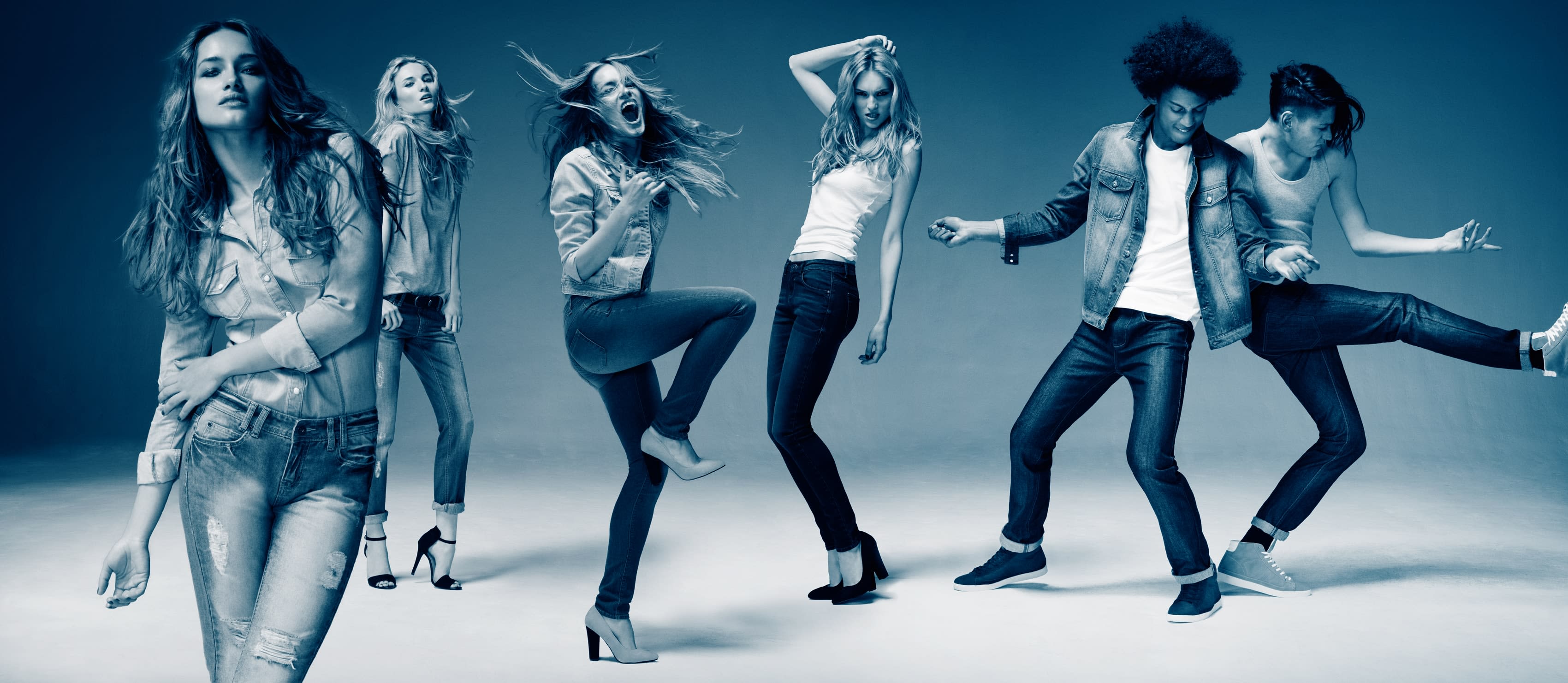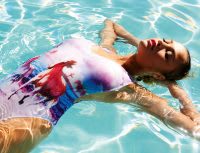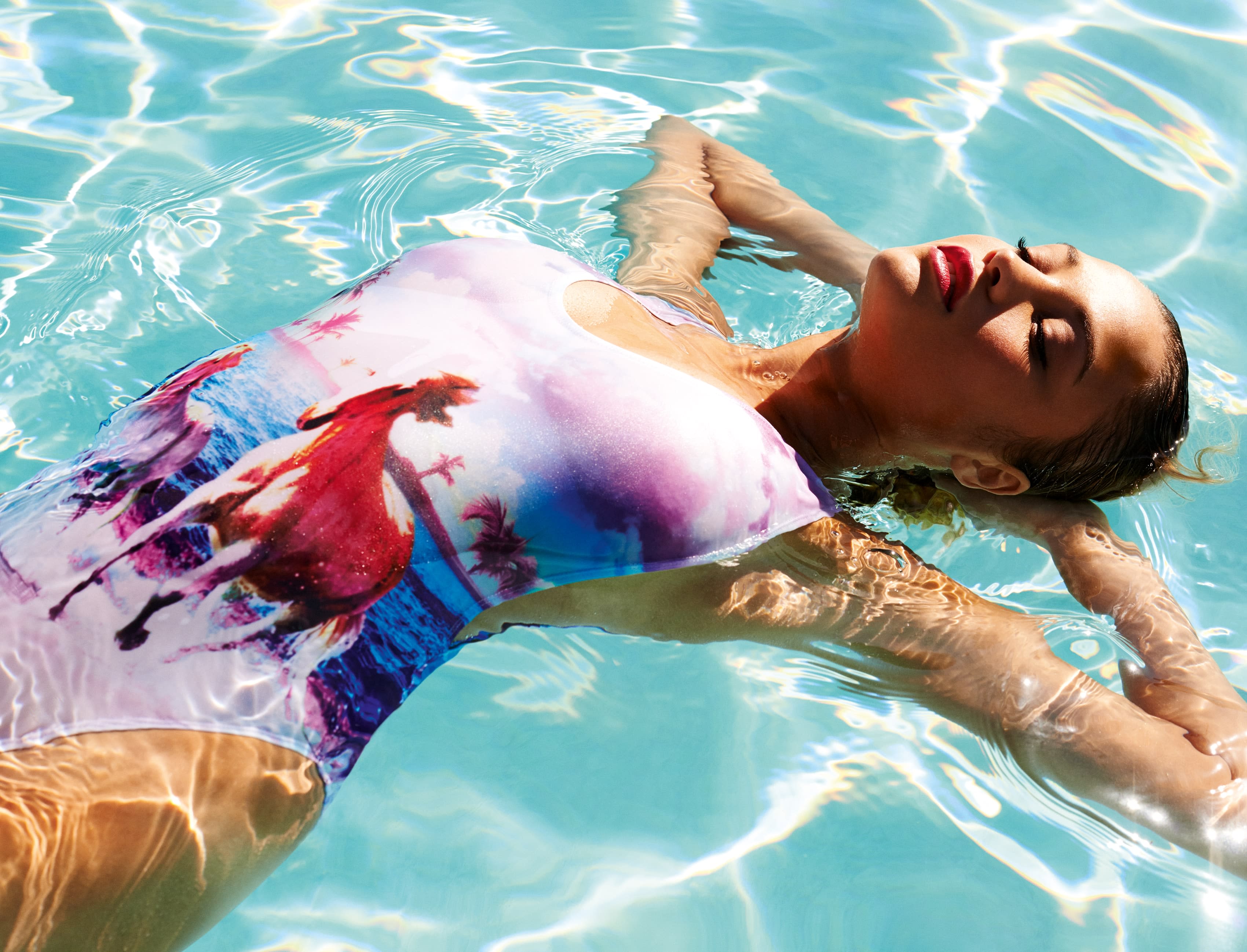 Shooting for social now plays a particularly important part in creating successful fashion campaigns. So, alongside the standard stills for our Workout 2017 campaign, we also conceived, art directed and shot creative photography that was specifically designed to fit with the formats, style trends and consumer expectations of social content.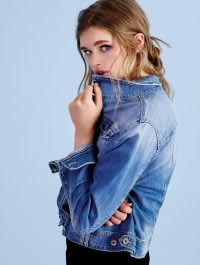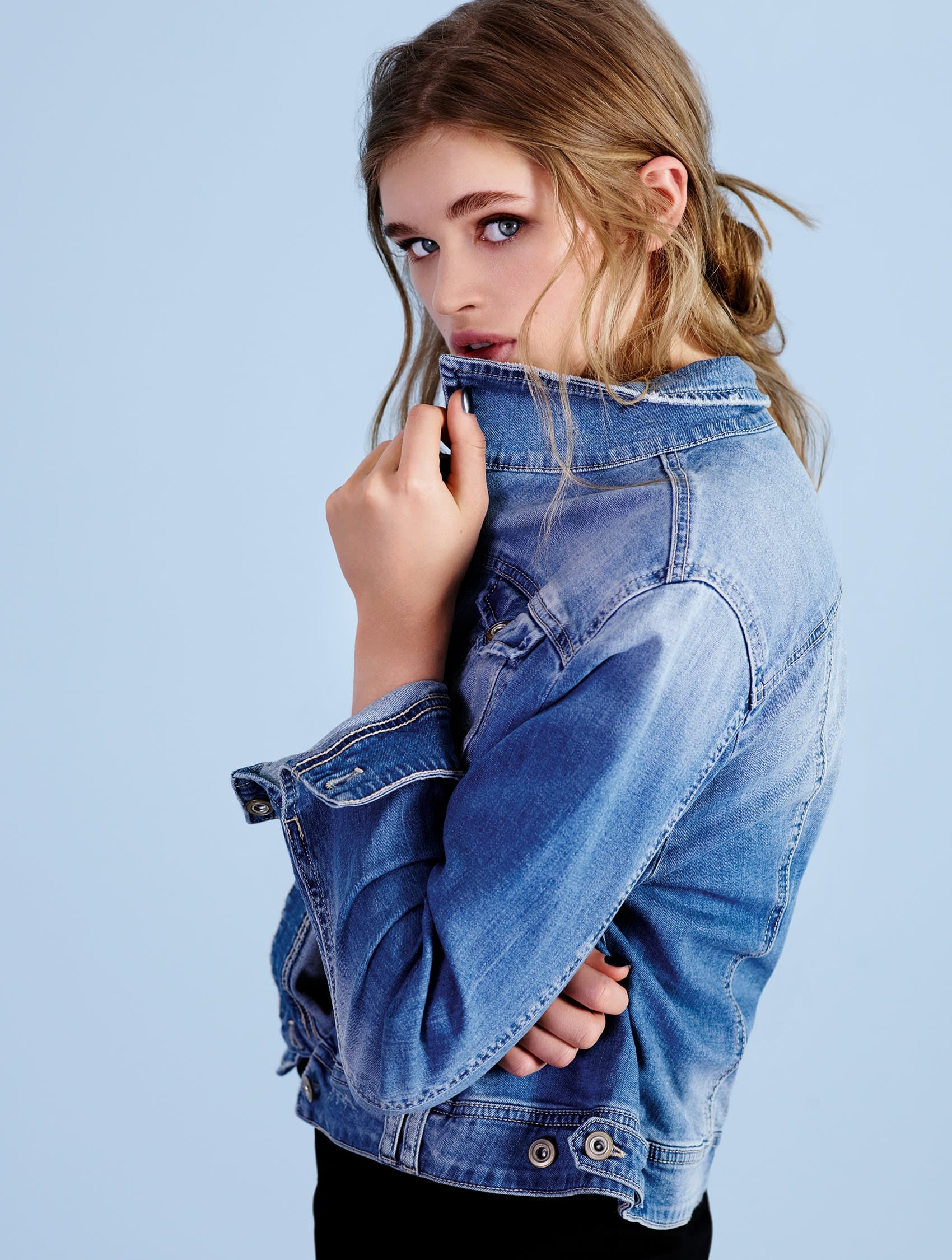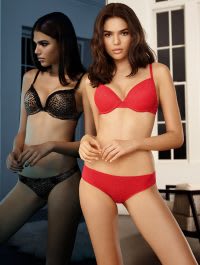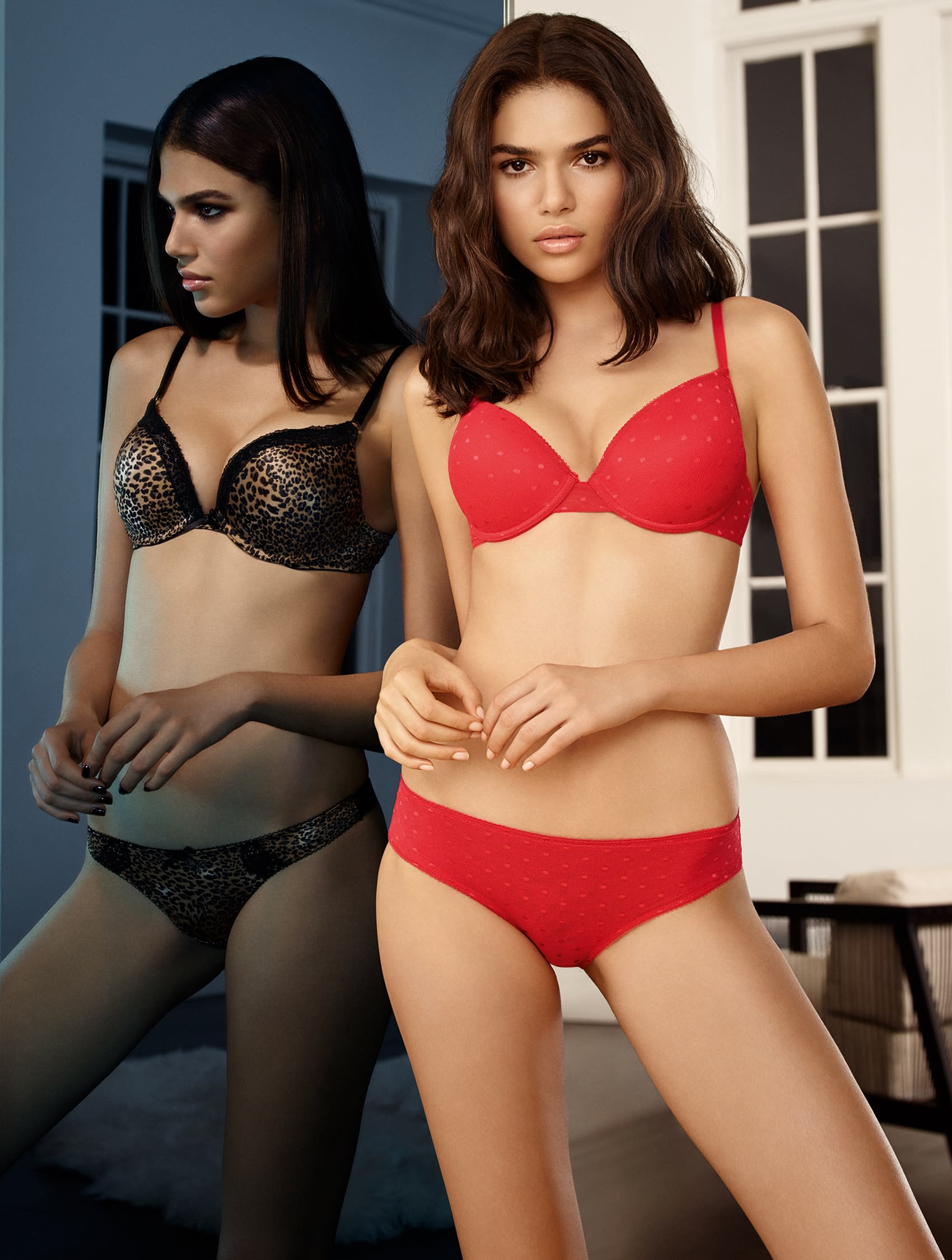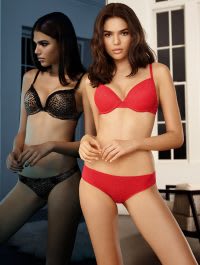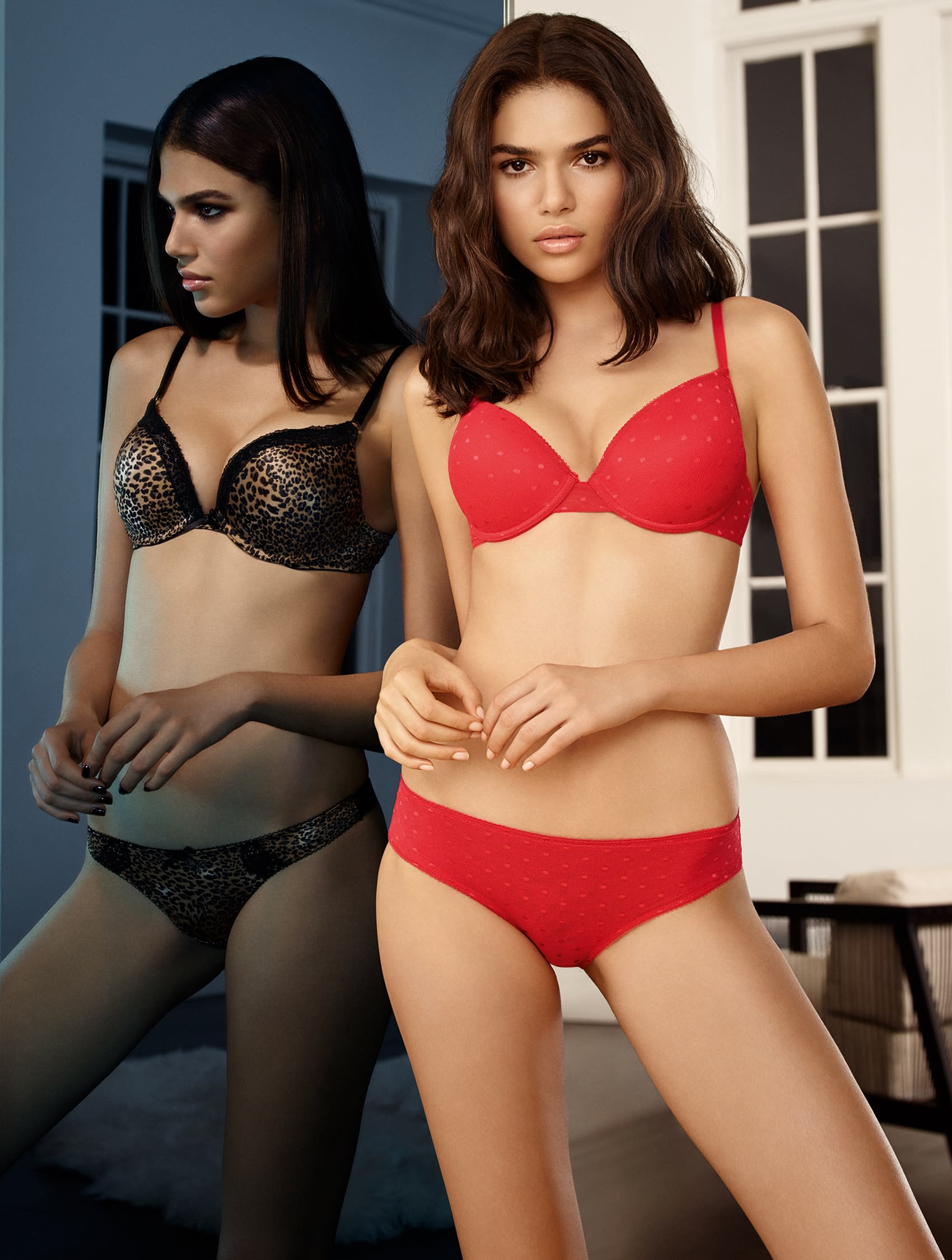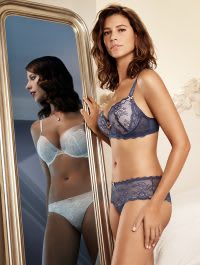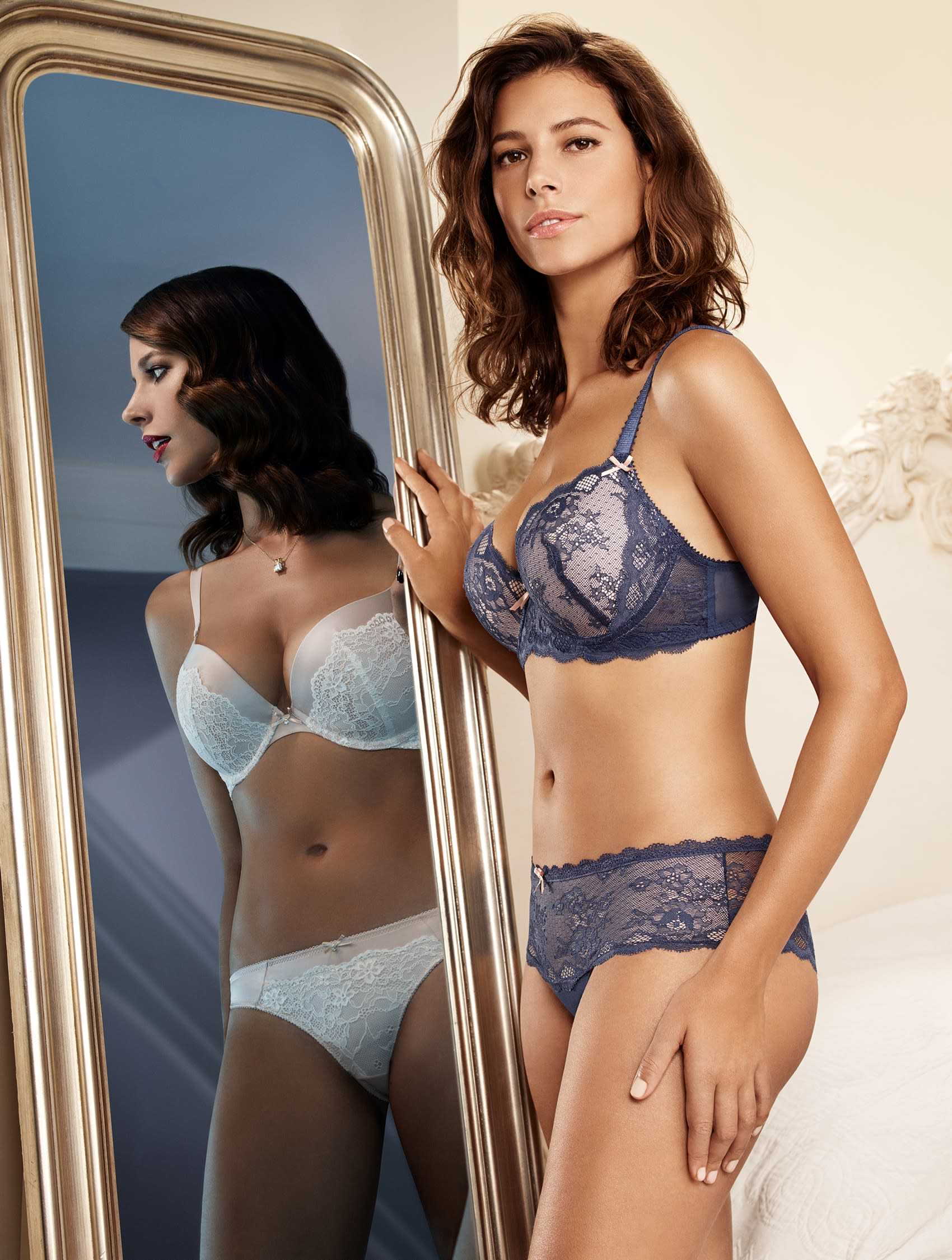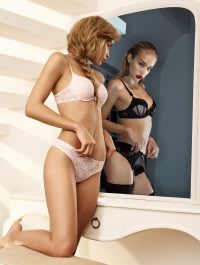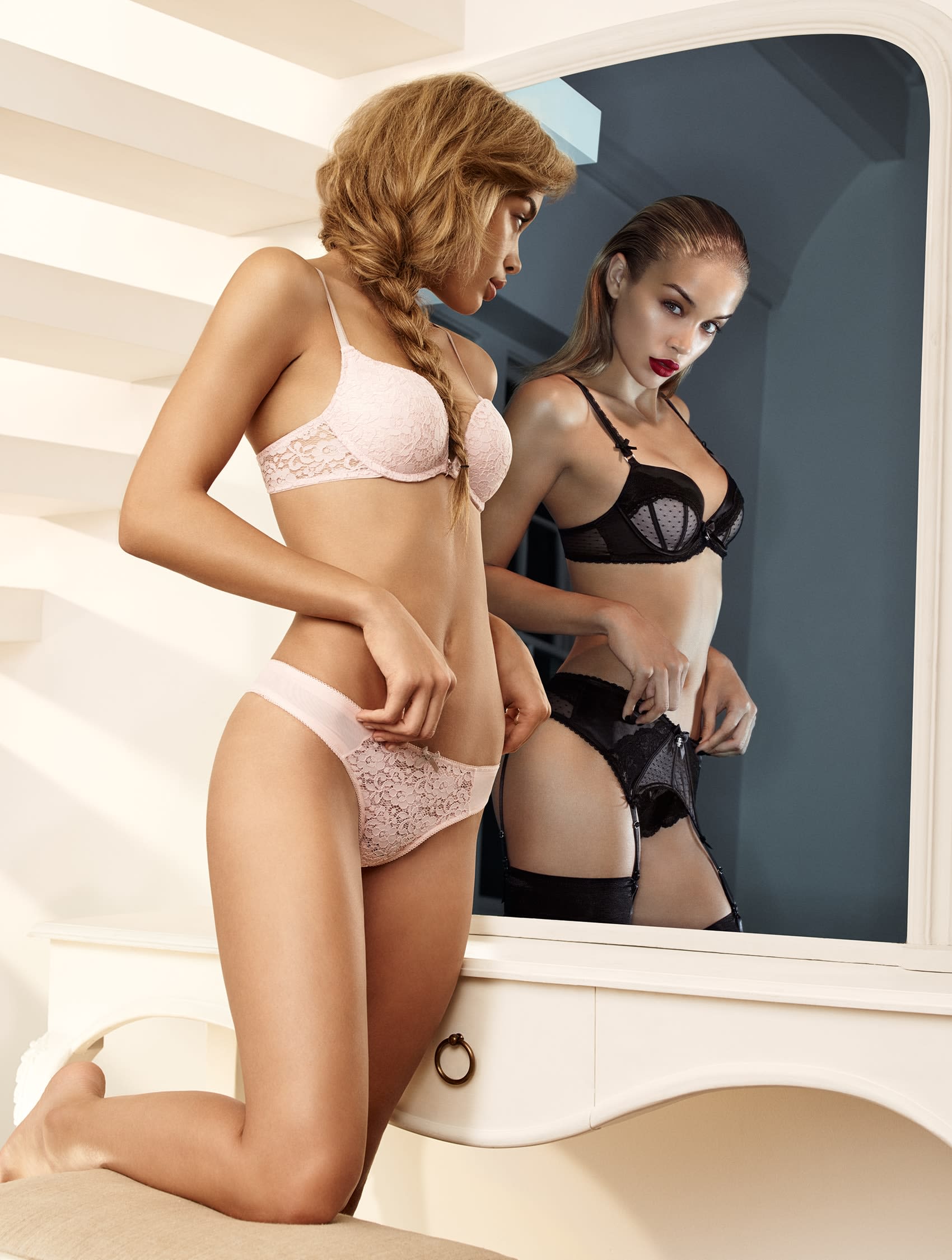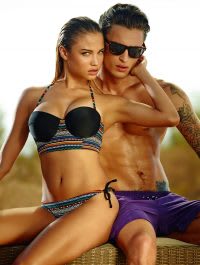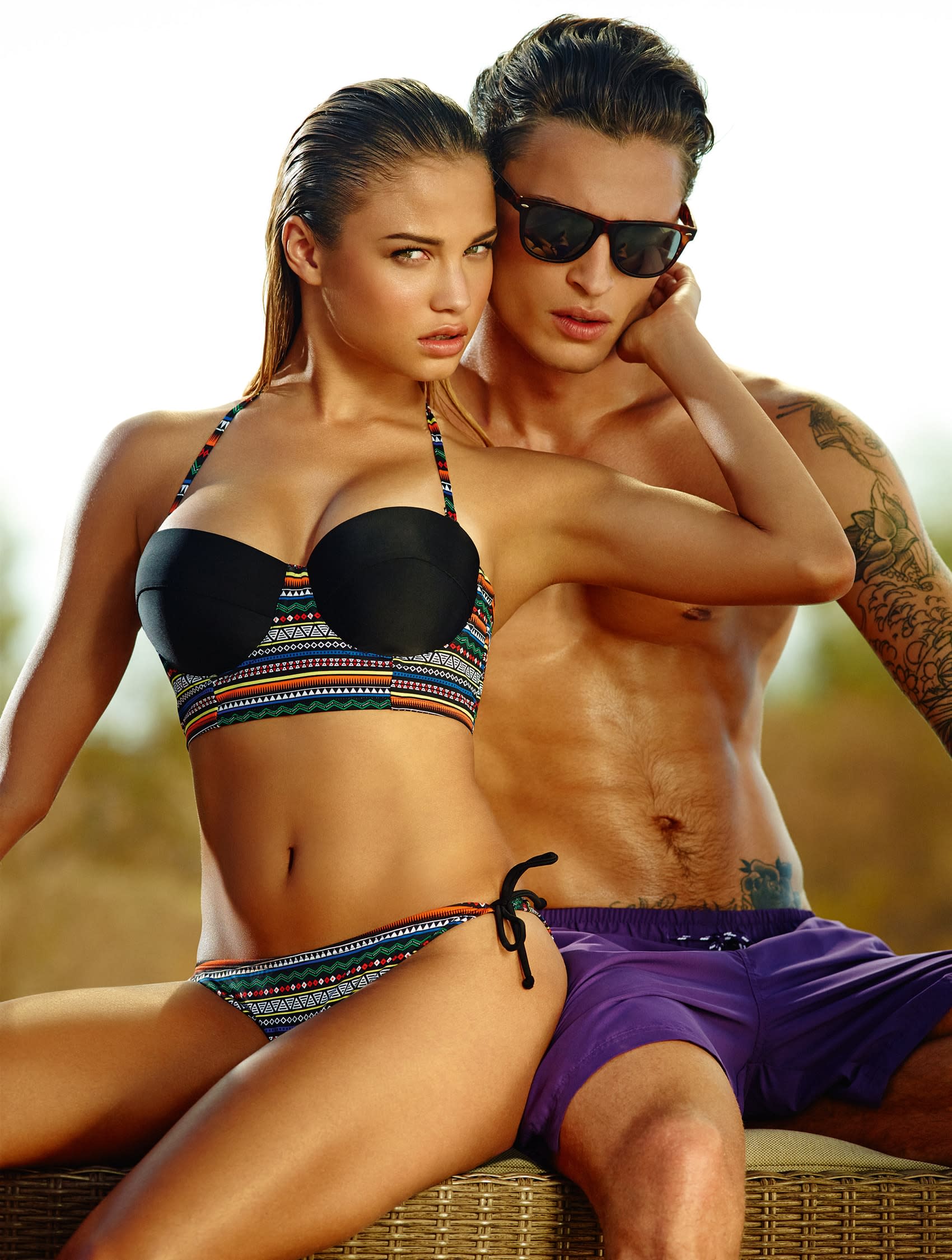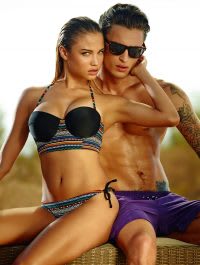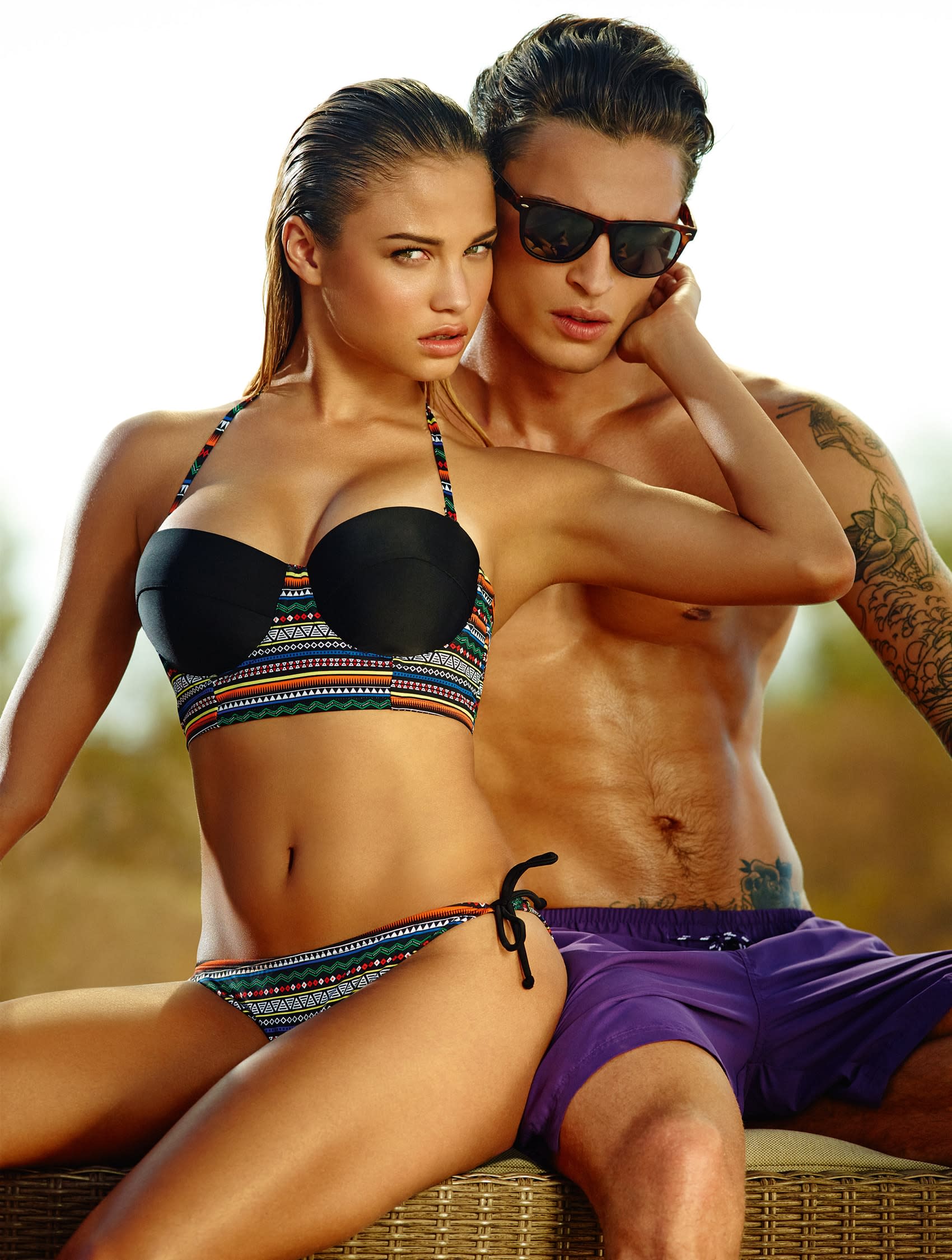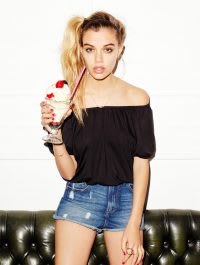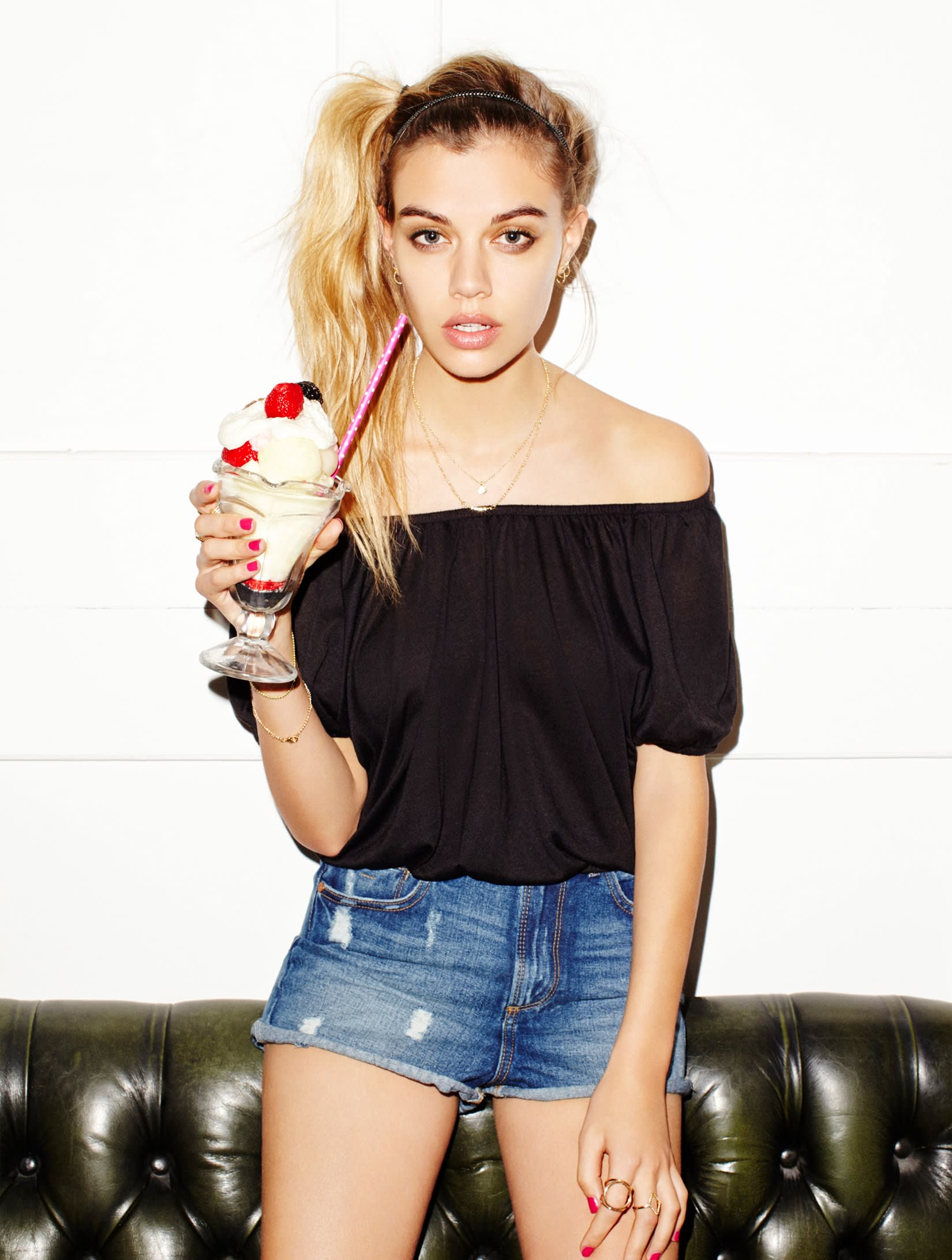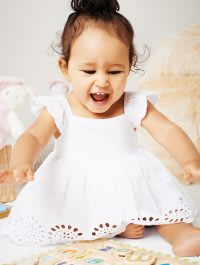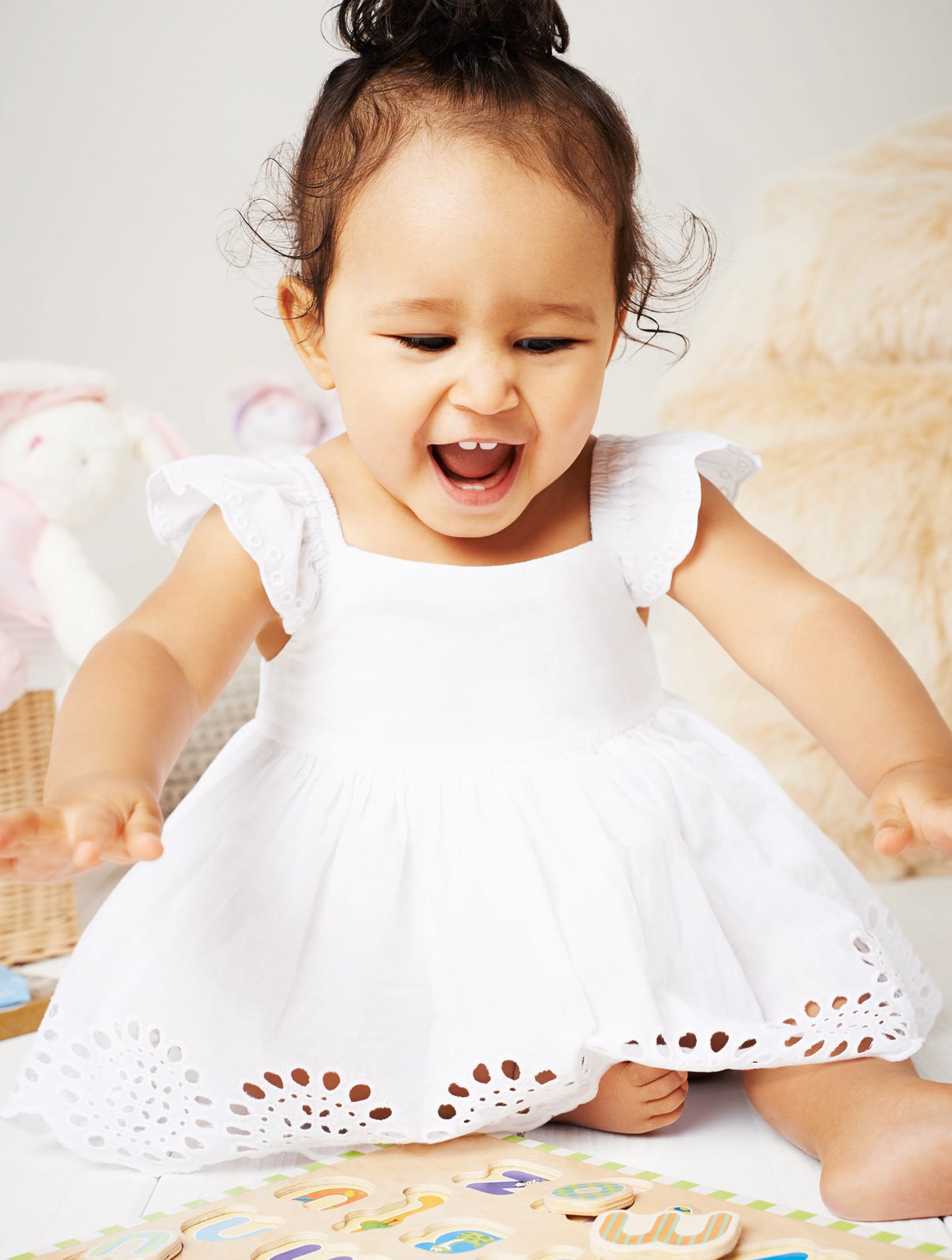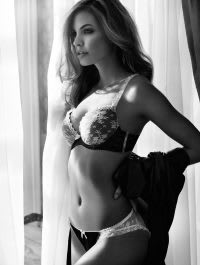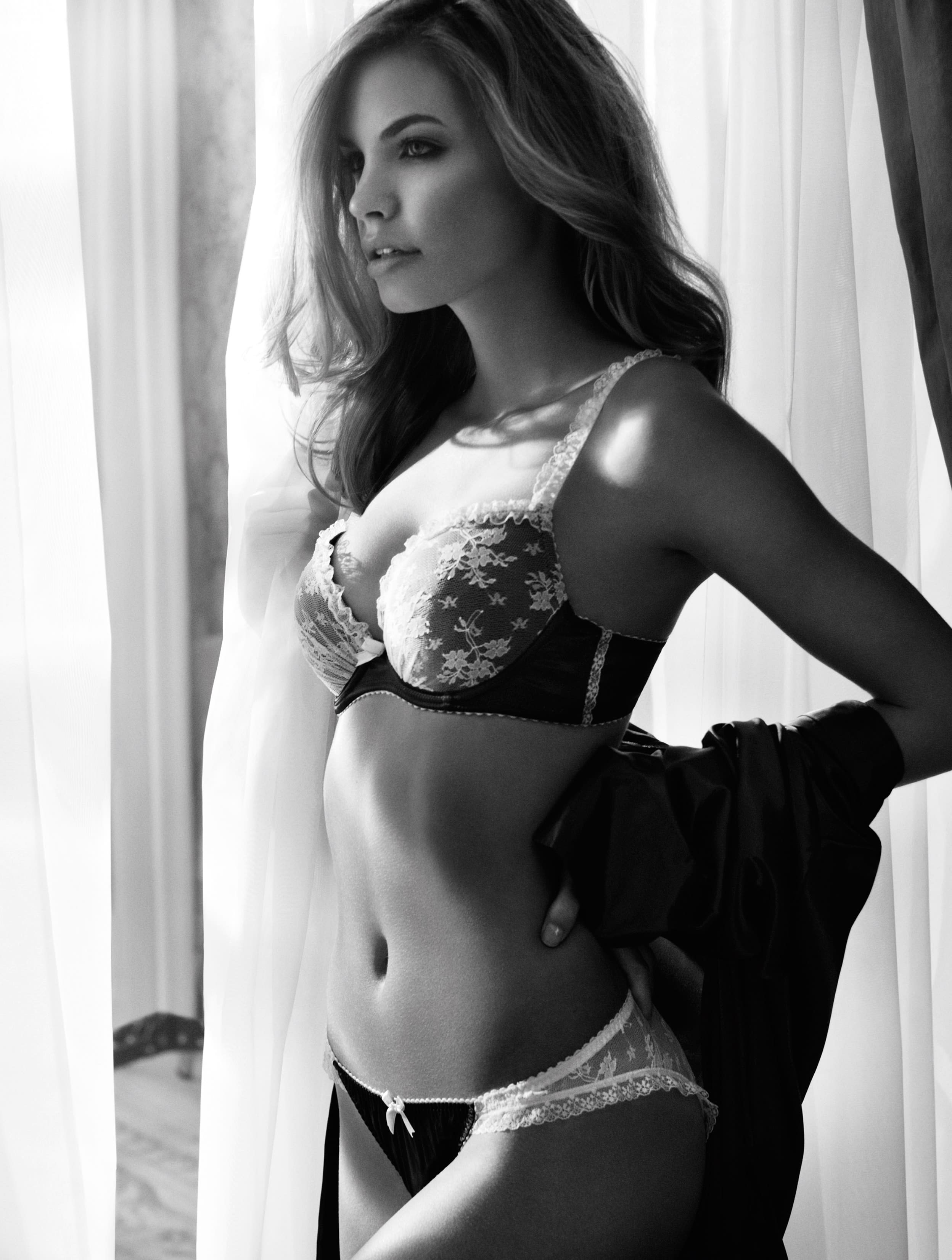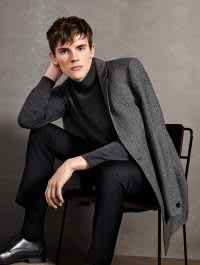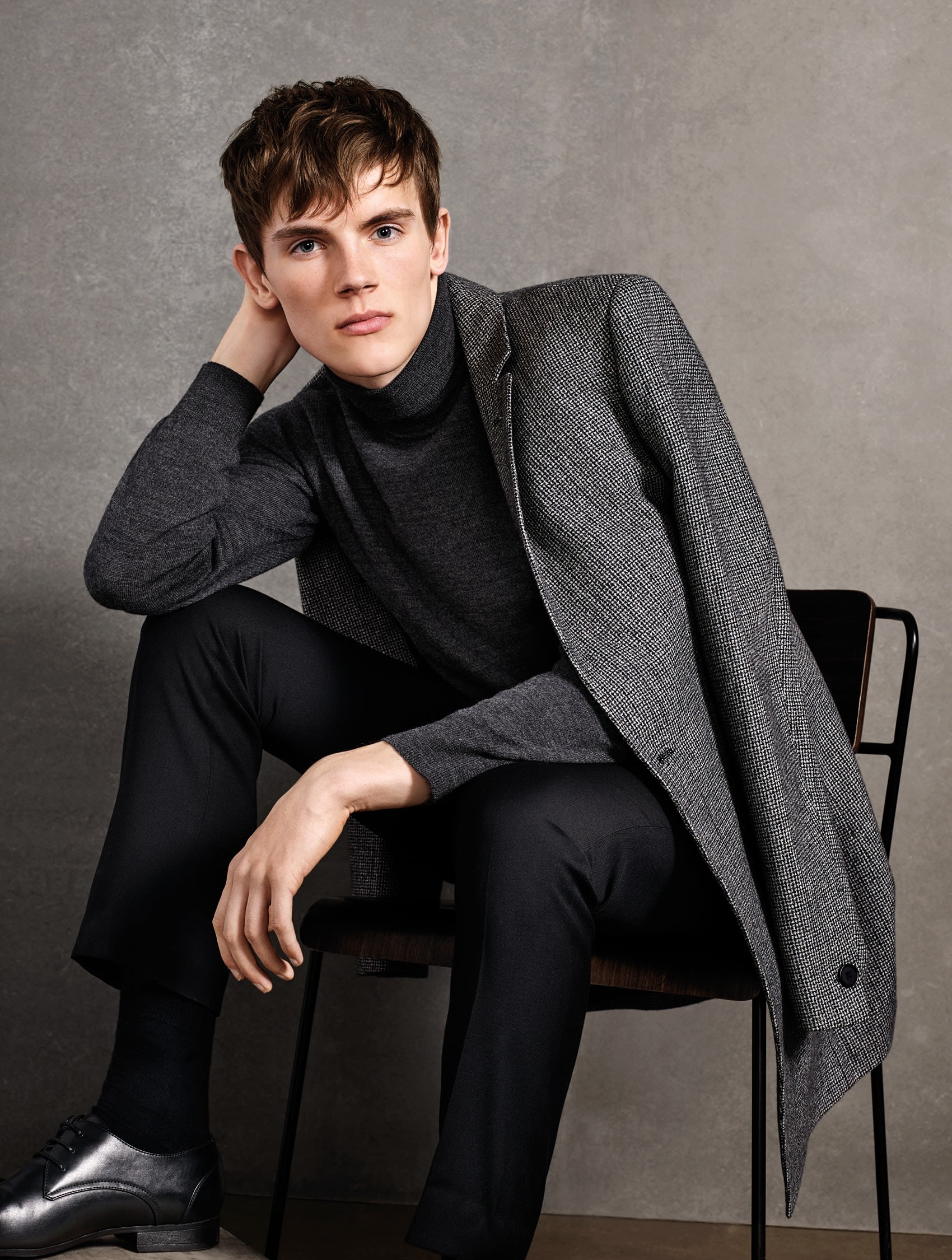 ---
Profits trebled
to over £600m
---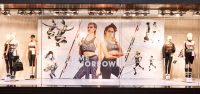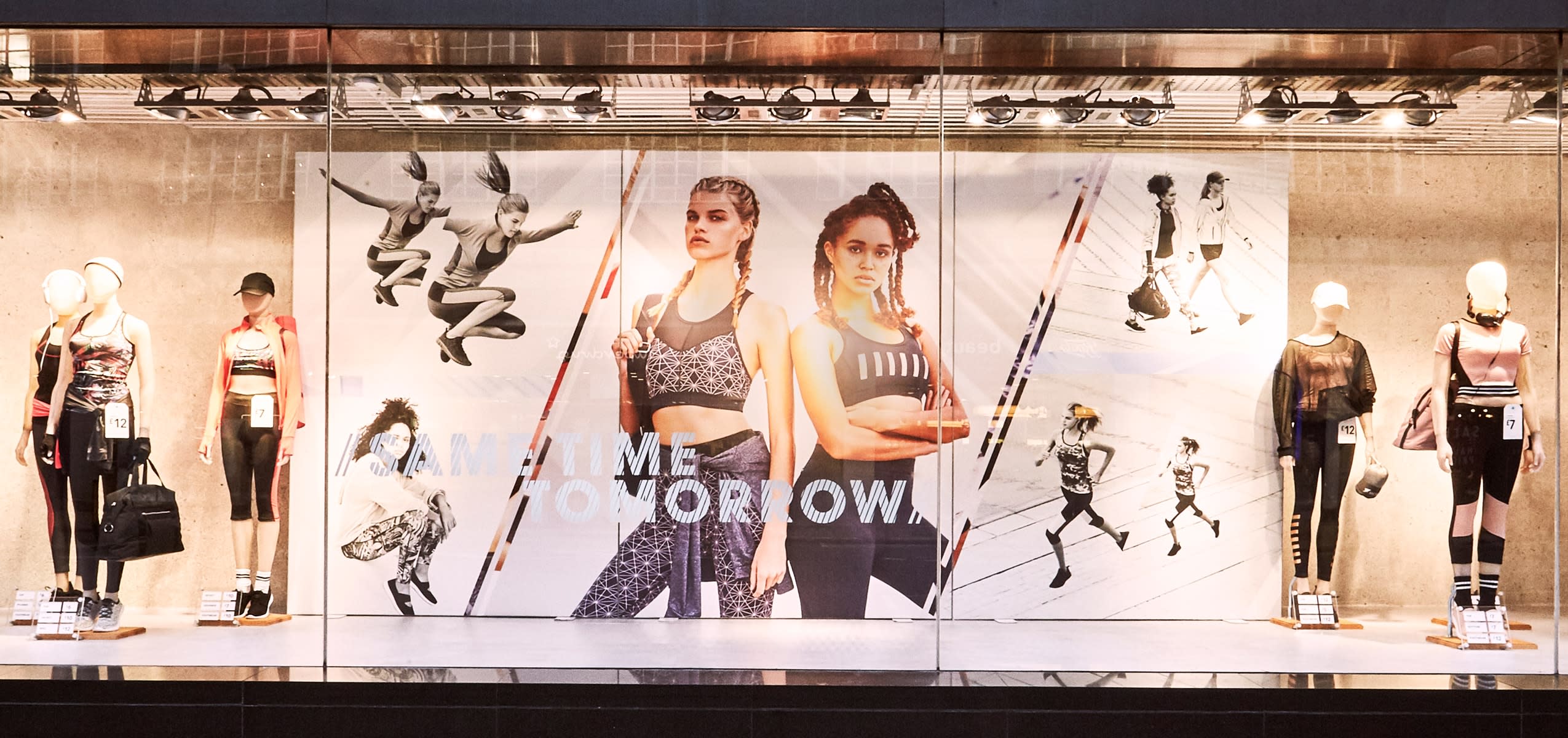 A fresh look for every season
Retail window design
With the fashion calendar regularly introducing new trends – and the seasons ushering in changing product lines – our window designs for Primark stores are constantly evolving. But for the store windows of high-street fashion retailers, the clothes are just the start. Our displays and product presentation all work together to draw in shoppers – with the creative concept flowing into the in-store retail graphics.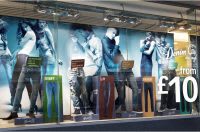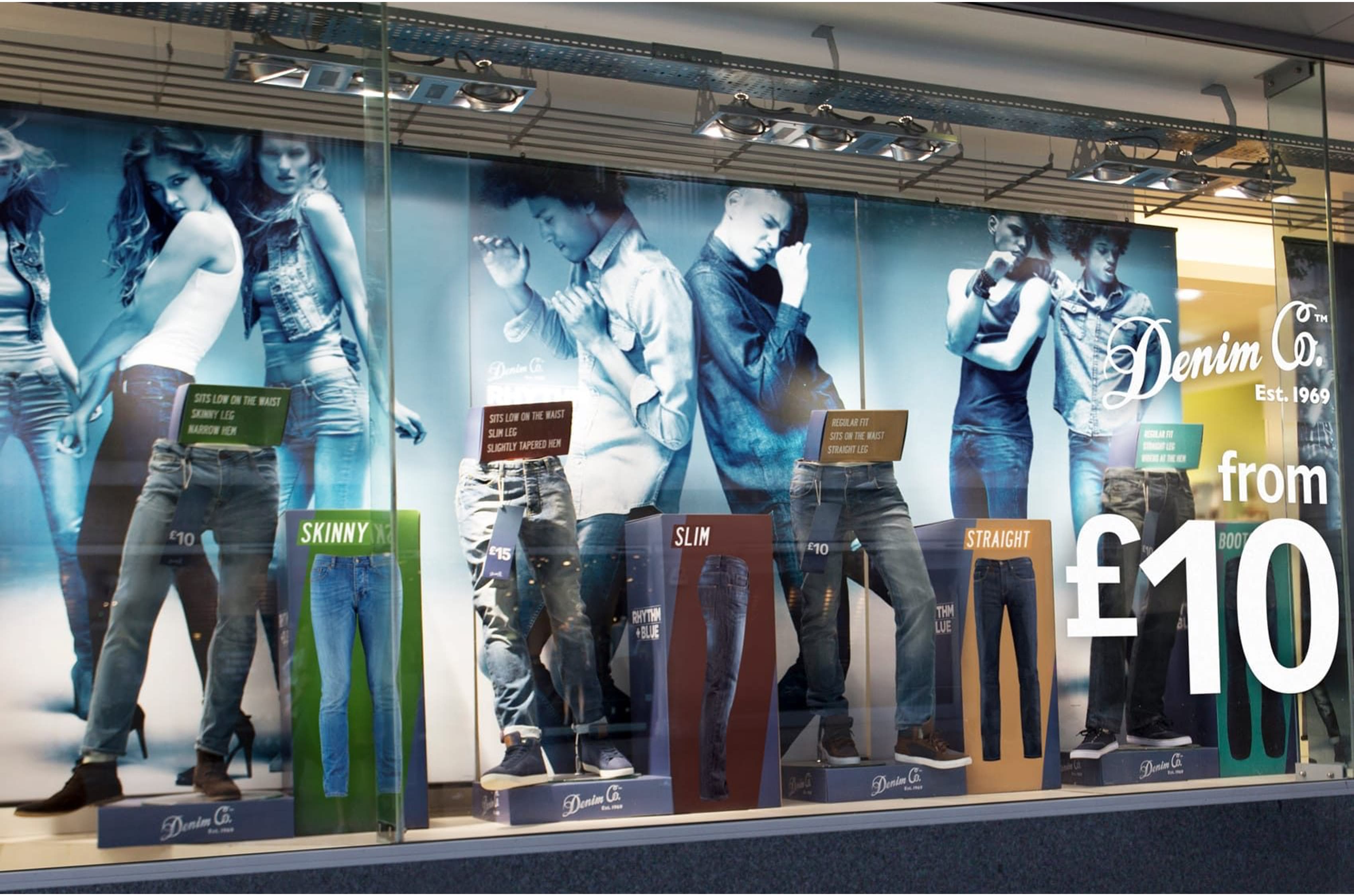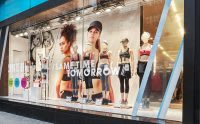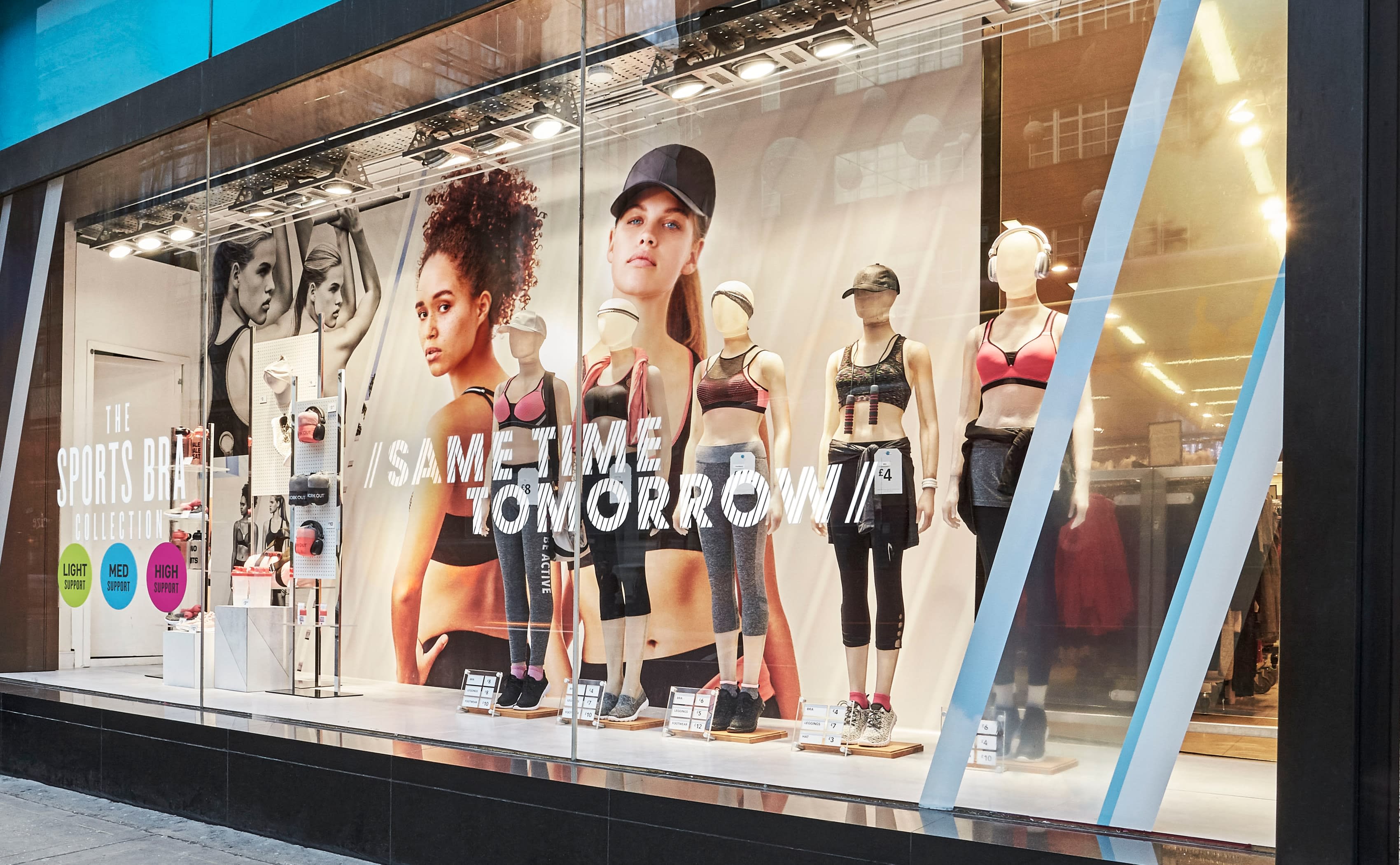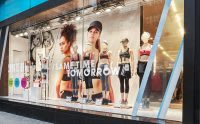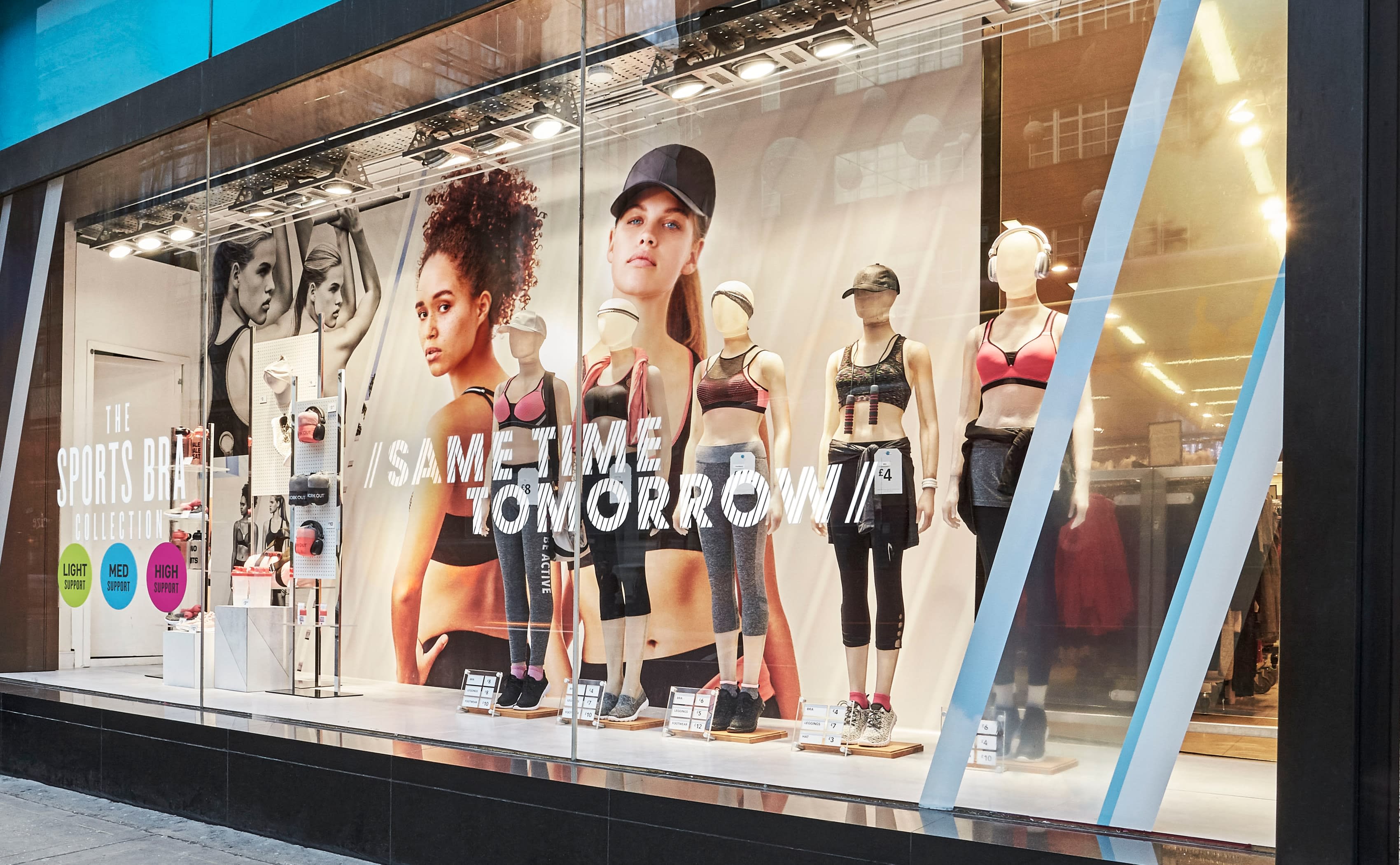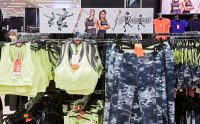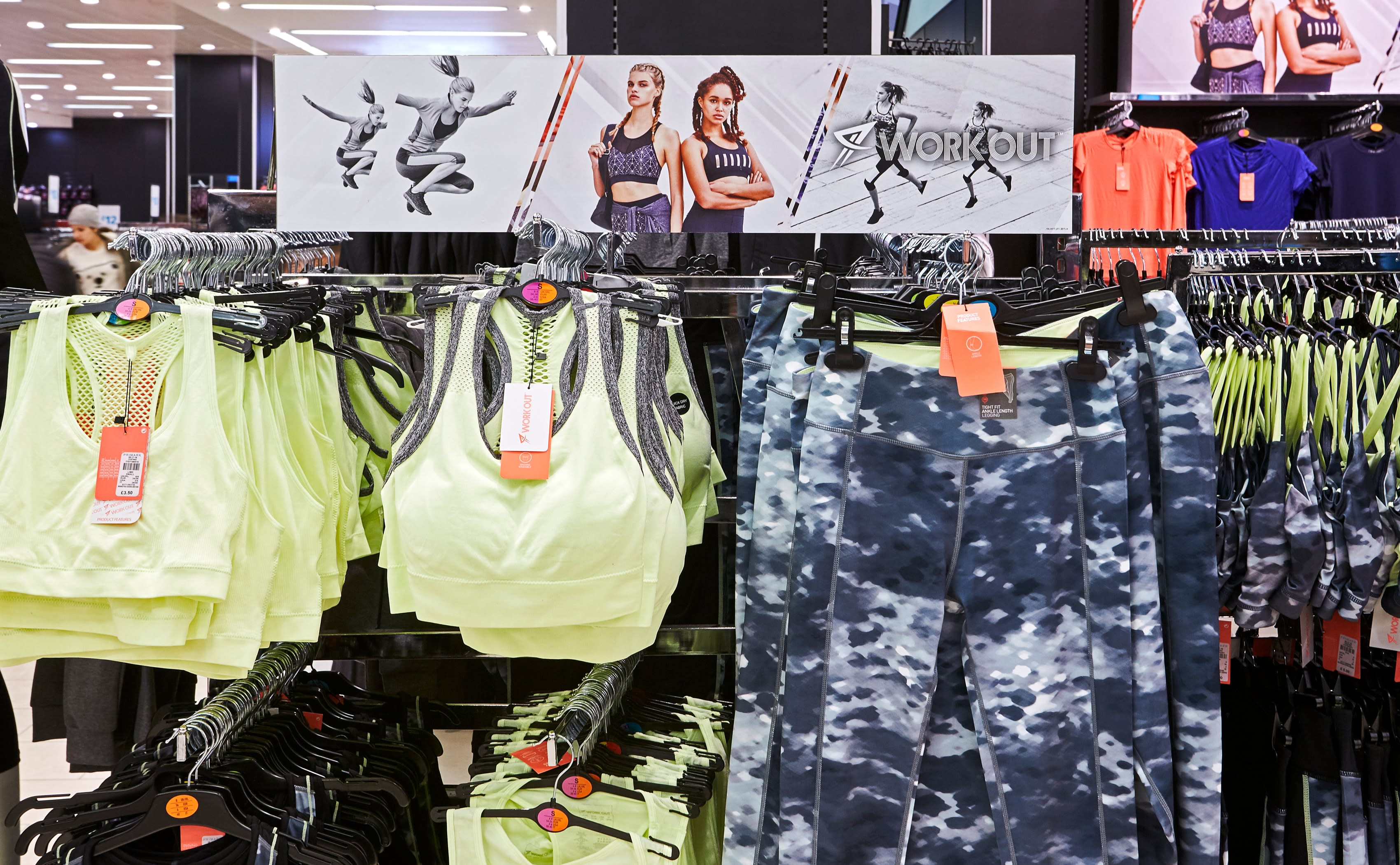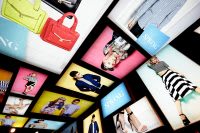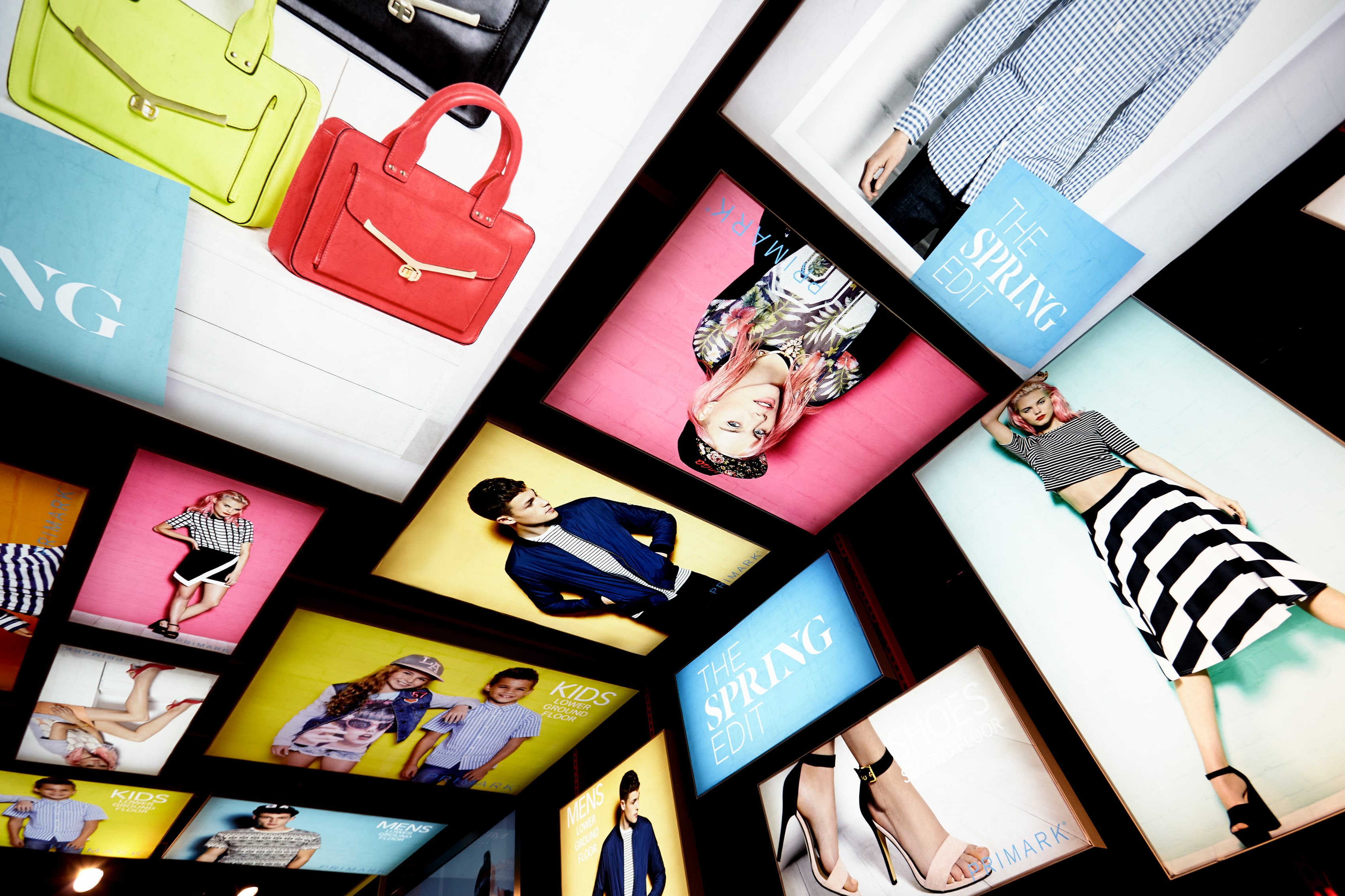 Working with The One Off really is a collaborative experience… Their design team has become an integral part of our team. They possess a good balance of commercial awareness and offer strong creative direction. Their work has had a positive impact on our business.

Peter Franks, Director of Store Development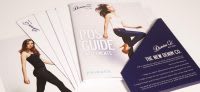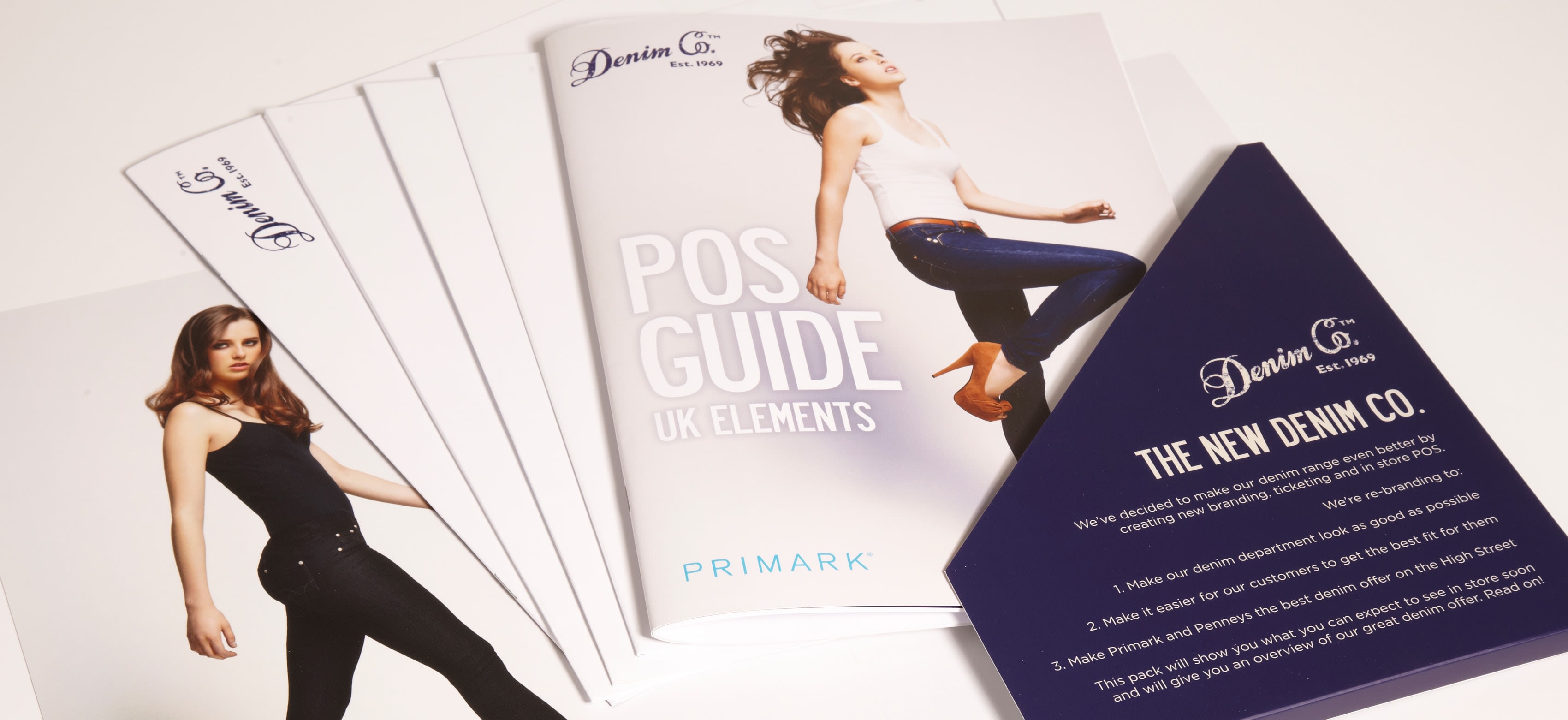 The easy route to effortless style
Retail promotions
To successfully launch the new brands, we created retail communications systems designed to promote product ranges consistently in all Primark stores. Working alongside point of sale and window graphics, our store engagement packs for the Lingerie and Denim relaunch campaigns explained the style and fit of each product. It all added up to an easier, effortless buying experience, helping shoppers to quickly find and understand the new ranges. By introducing a standardised system across all markets, it is now faster and easier to implement than ever before for Primark.