OVO
As a new arrival in the energy sector, OVO aim to bring a fresh approach to a tired market. But connecting with an audience that's jaded and disinterested presents a tricky challenge. So how do you create a retail proposition that not only stands out, but also convinces consumers to sign up?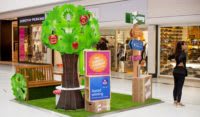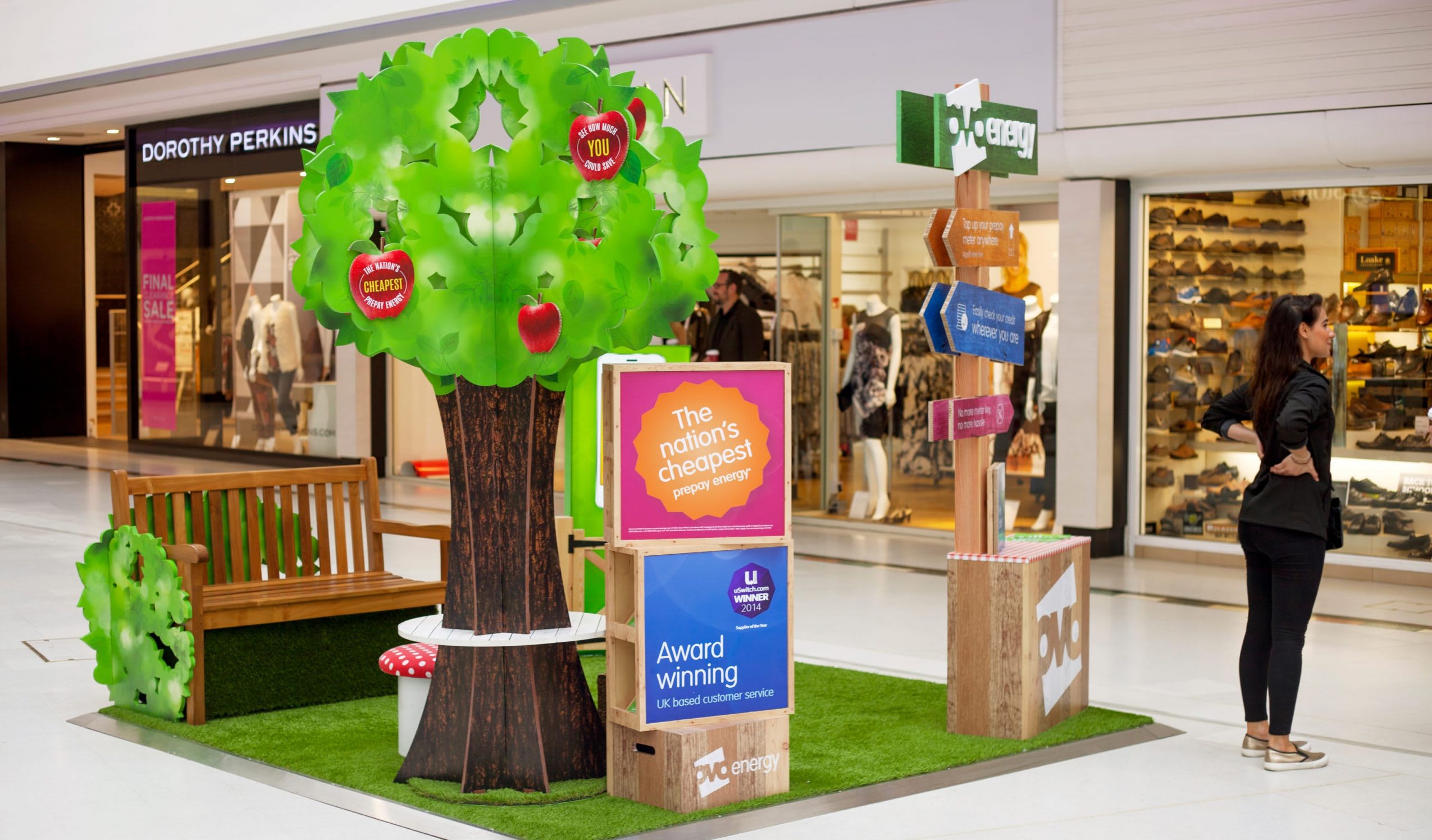 A touch of the great outdoors, indoors
Pop-up retail design
In a market where every brand looks and sounds the same, it's no surprise consumers aren't paying attention. That meant our pop-up retail concept for OVO had to stop shoppers in their tracks – literally – by starting a new kind of conversation. So instead of talking about products or prices like the competition, our 'Walk in the Park' concept creatively brings to life the brand's approach of doing things differently.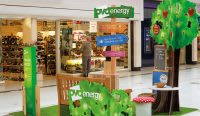 Silver award winner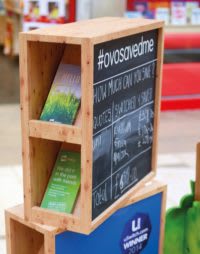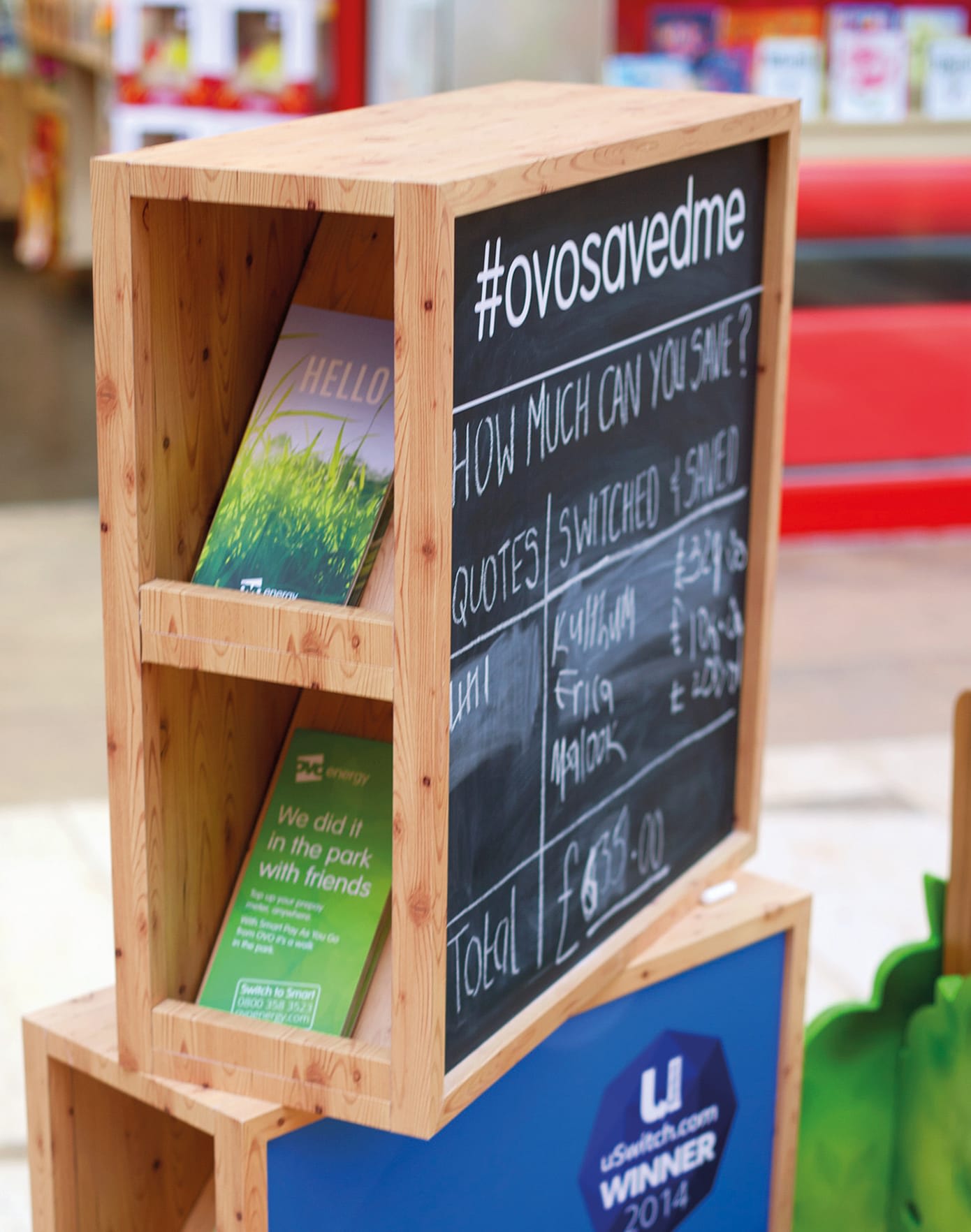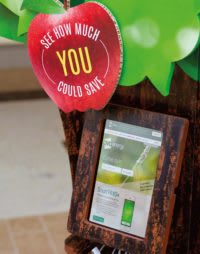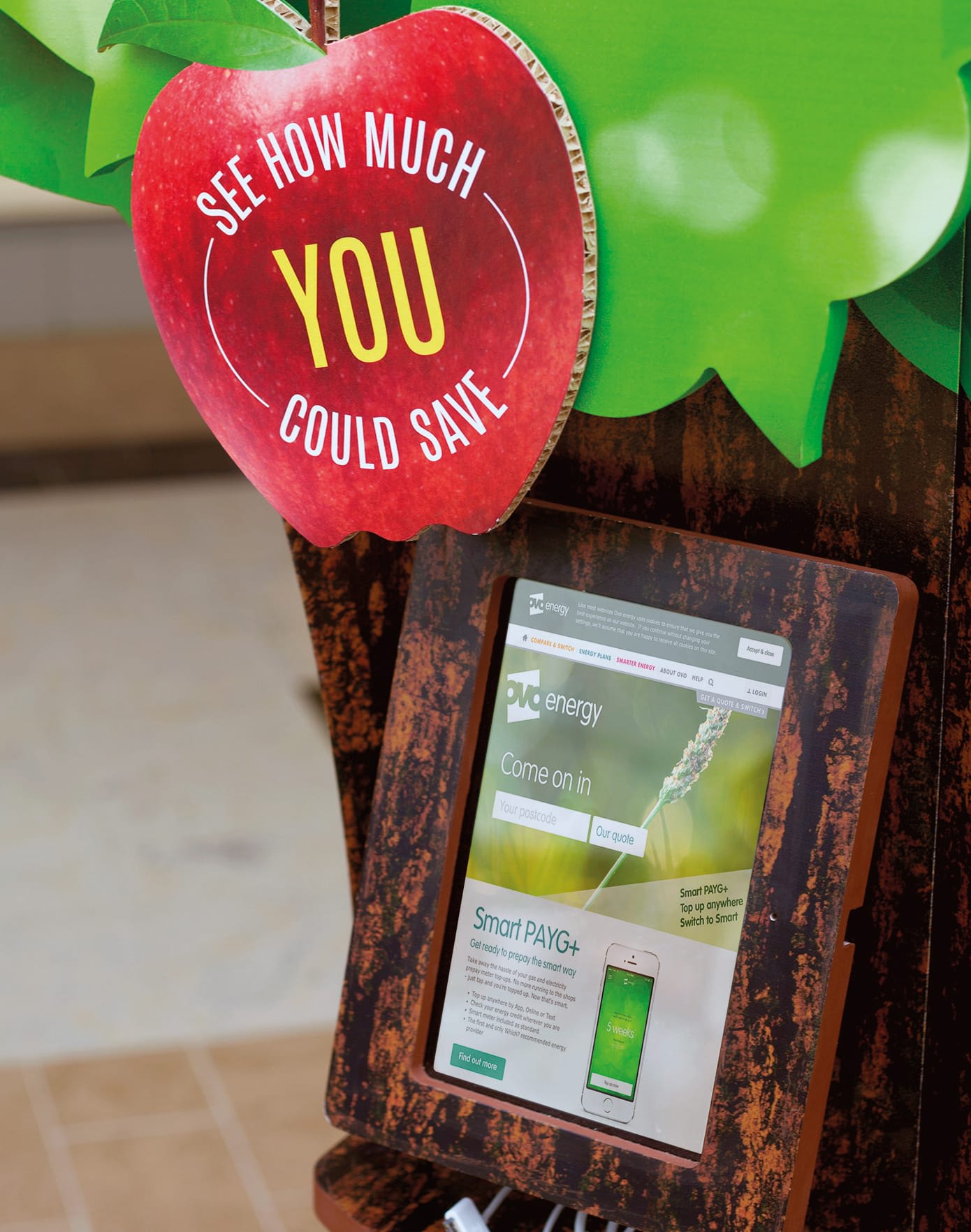 New customer signups are up 78% on original forecasts across the 15 malls where the campaign has run so far – with our work recognised at both the Opal and POPAI Awards in 2016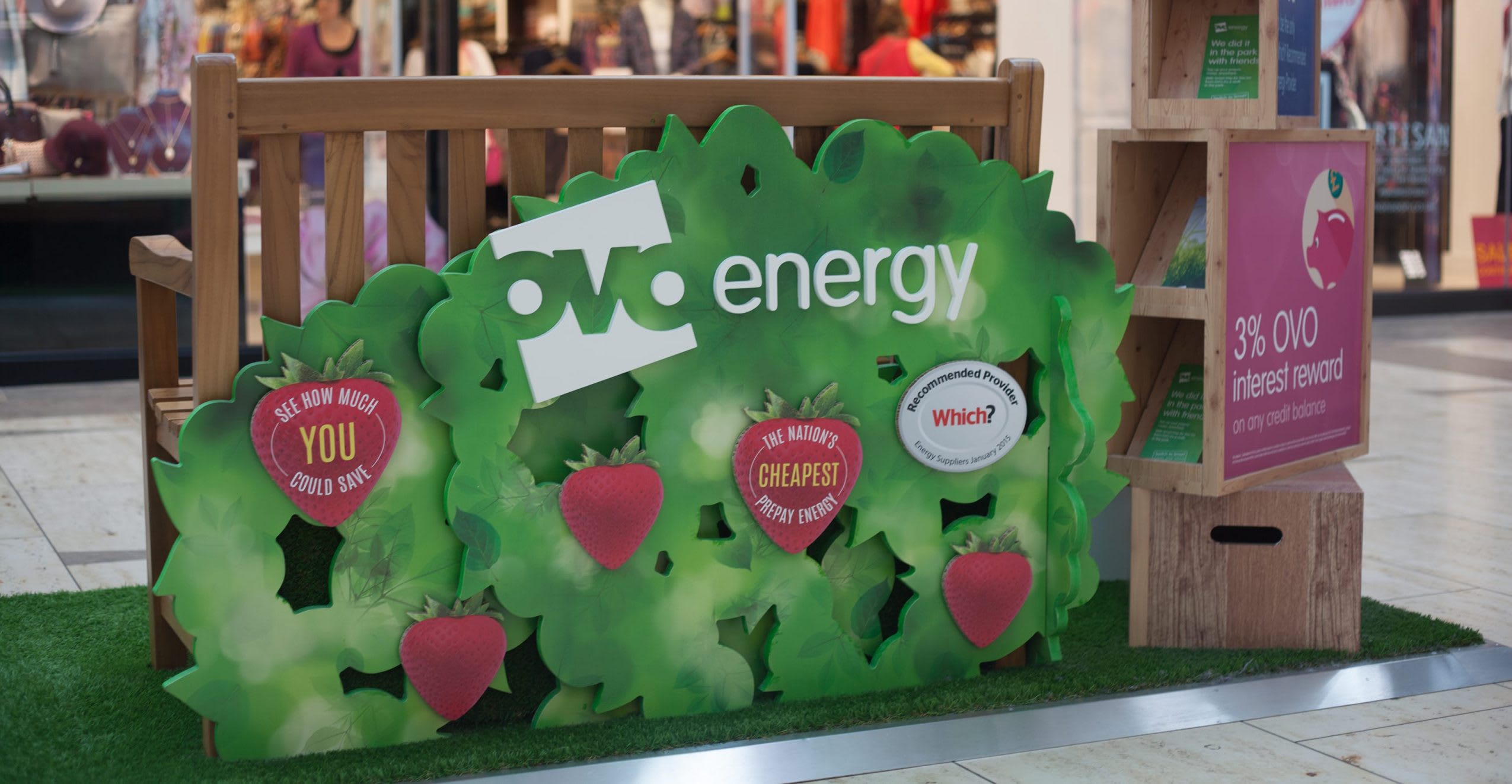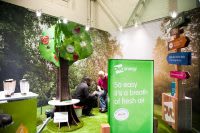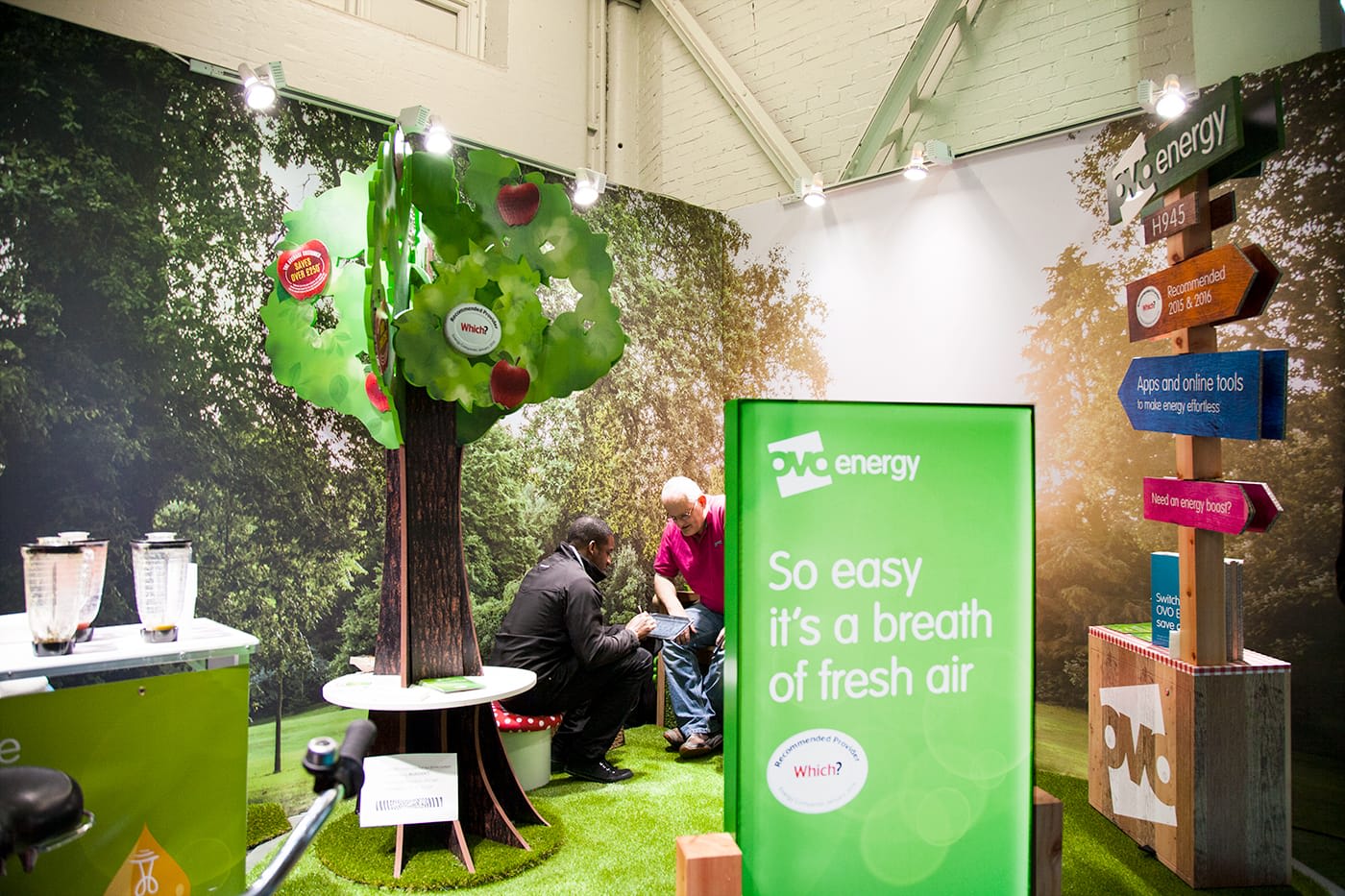 ---
Signups up 78%
on forecasts
---
With a bright green theme and fun outdoor props, our child-friendly pop-up space aimed to draw in OVO's targeted segment – families. The design itself communicates the brand's environmental credentials and easy-to-use, award-winning services. With free Wi-Fi, phone charging and even tablets to sign up customers, we made joining OVO as simple and relaxing as a real walk in the park.