Nike
As an iconic global brand, Nike's communications are all about high performance. Every consumer touchpoint needs to deliver consistency, quality and impact. For the past two years, we've been working with Nike to create retail experiences that meet these exacting standards and keep them ahead of the competition.
---
Nike is a byword for high achievement and inspiration. But to maintain its global success, the brand needs to protect its well-crafted reputation in partner retail environments. Our work with Nike for Sports Direct and Lillywhites focuses on elevating the brand's in-store environment – spanning retail comms, merchandising principles and digital fixtures.
From launching campaigns through to implementing a new digital strategy, we push for creative excellence across every element to craft compelling brand and product stories.
Game changer
Retail and advertising campaign – Lillywhites Piccadilly Circus
To celebrate Nike's new sponsorship deals with London-based Premier League clubs Chelsea and Tottenham Hotspur, we transformed an entire floor of Lillywhites' flagship Piccadilly Circus store.
In-store, we created a 'football journey' for customers – redesigning the 'Lillywhites Bootroom' category area to incorporate digital elements and build product stories. Our team also reviewed the store's merchandising, incorporating more graphic opportunities to break up stock density, making products easier to shop.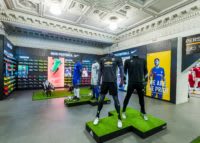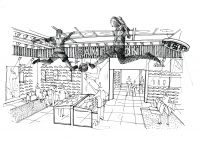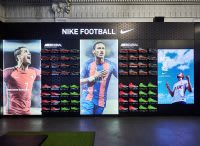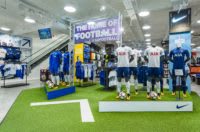 We also promoted the 'Home of Football' campaign extensively across London – encompassing digital, social, large scale advertising and OOH on the city's transport network.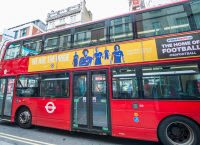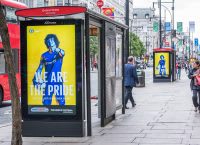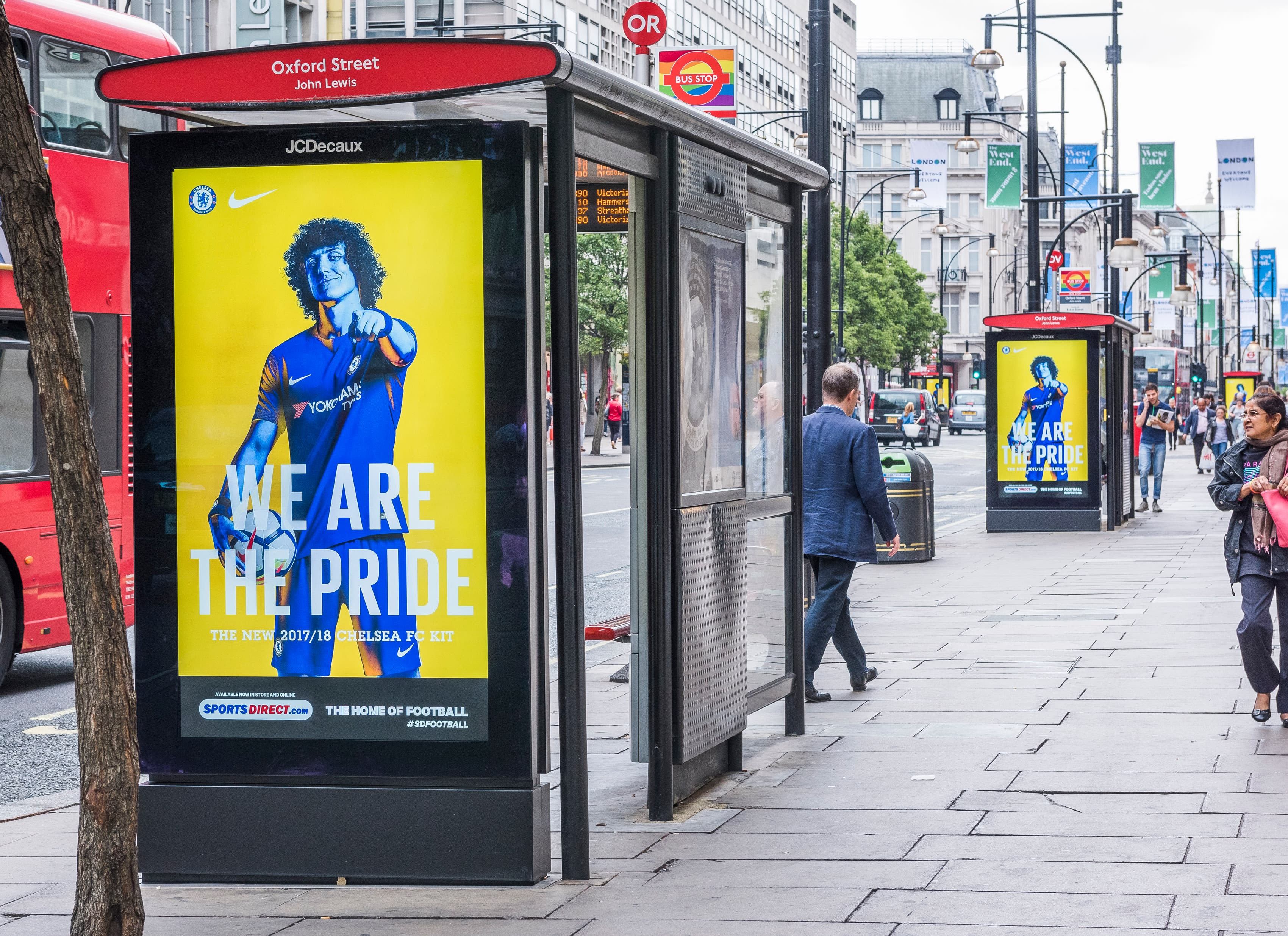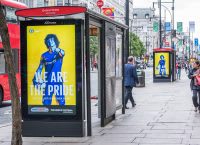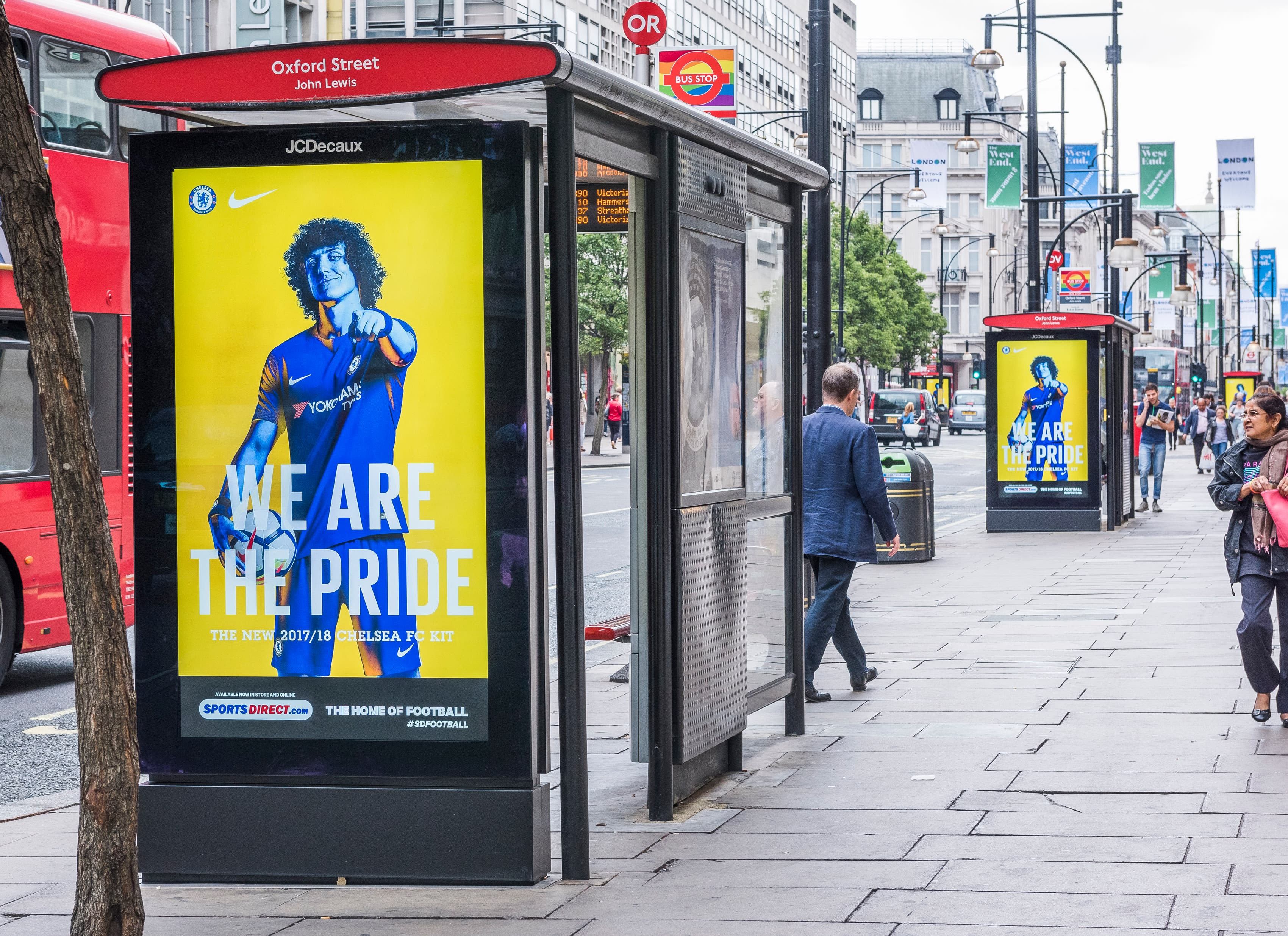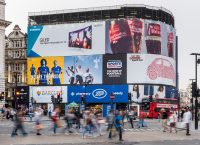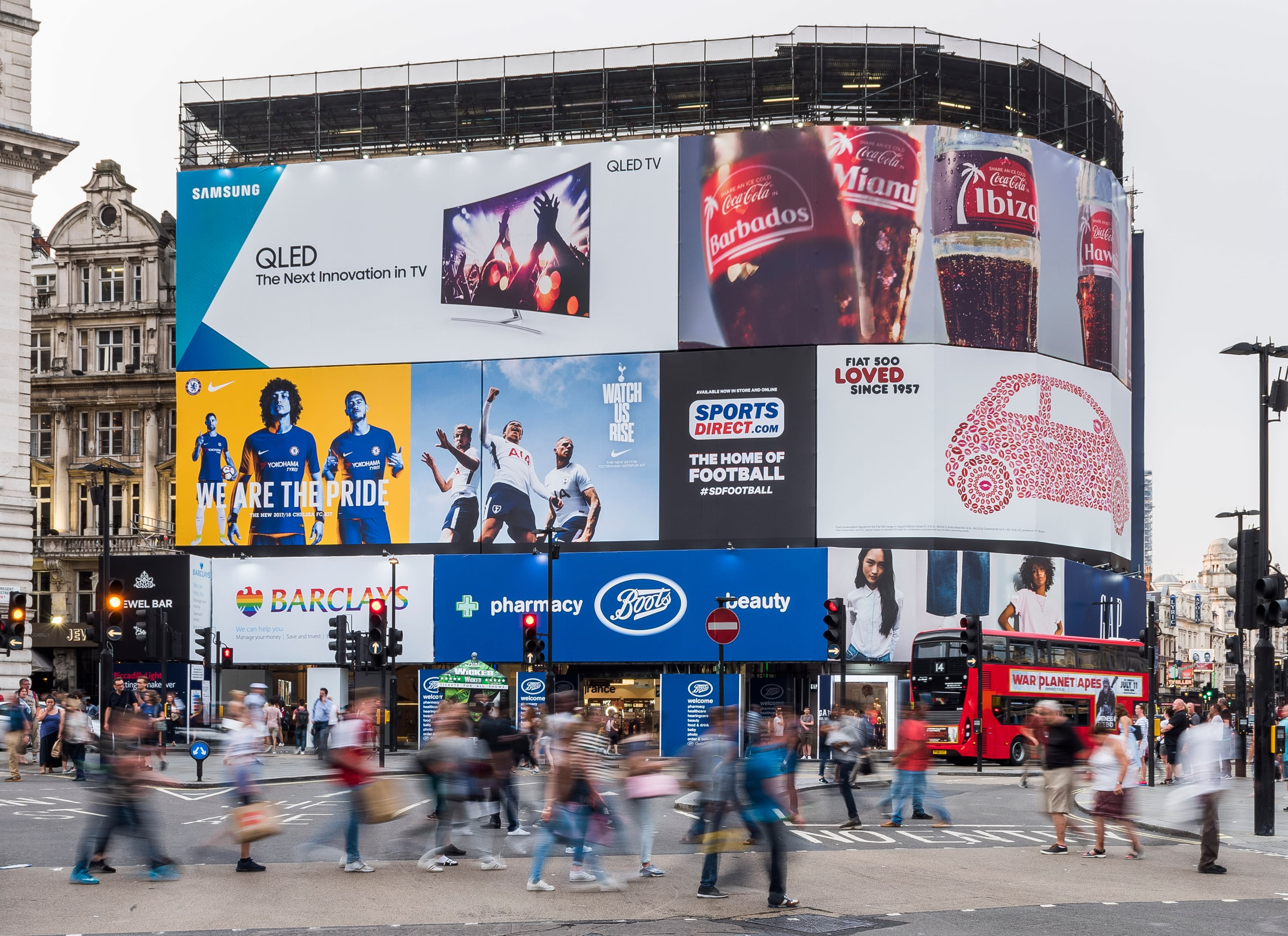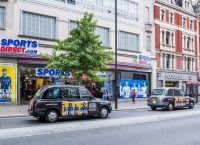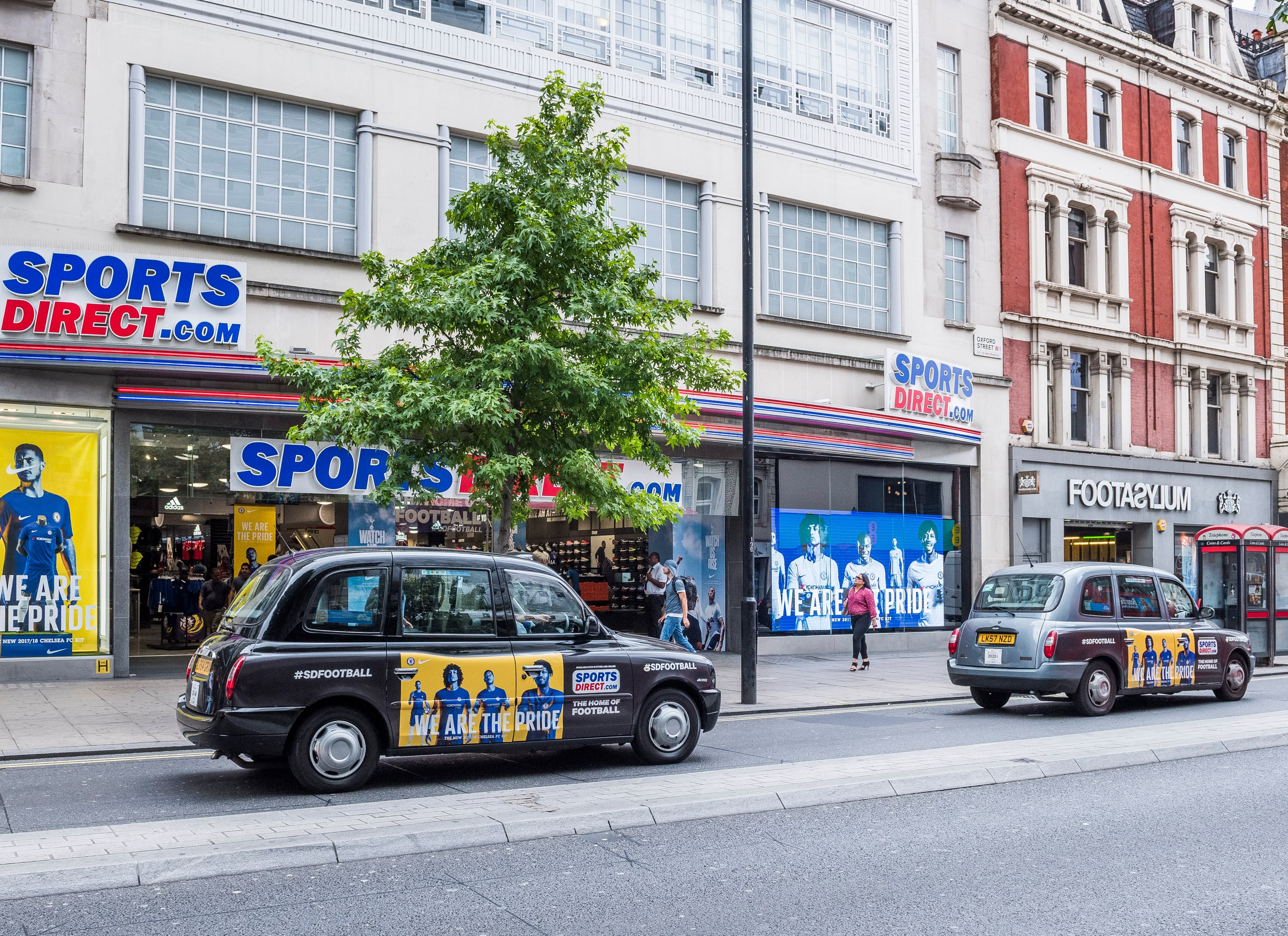 Telling a tale of greatness
Retail, digital and advertising campaign – CR7
Aligning their brand with the world's biggest sports performers is a key part of Nike's strategy. To support the launch of a new football boot inspired by the legendary Cristiano Ronaldo, CR7 splits into seven 'chapters', each part of the campaign introduces a new visual treatment for each stage of Ronaldo's story.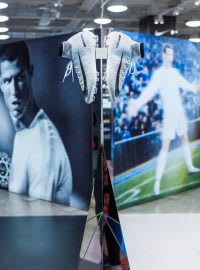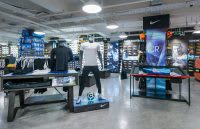 CR7 chapter 5 'Cut to Brilliance' is inspired by Ronaldo's move to Real Madrid, where his appetite for scoring goals and his brilliance on the pitch was unrivalled and revered.
Using bespoke 'art-style' installations, our bold store comms created unique stand-out in the Sports Direct retail environment, while our 'Lift & Learn' touch-table allows customers to learn more about the product through a hands-on experience. The campaign also includes a full SDI.com and soccerscene.co.uk website takeover, all designed and produced by our in-house team.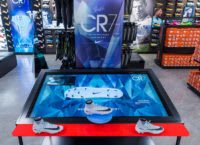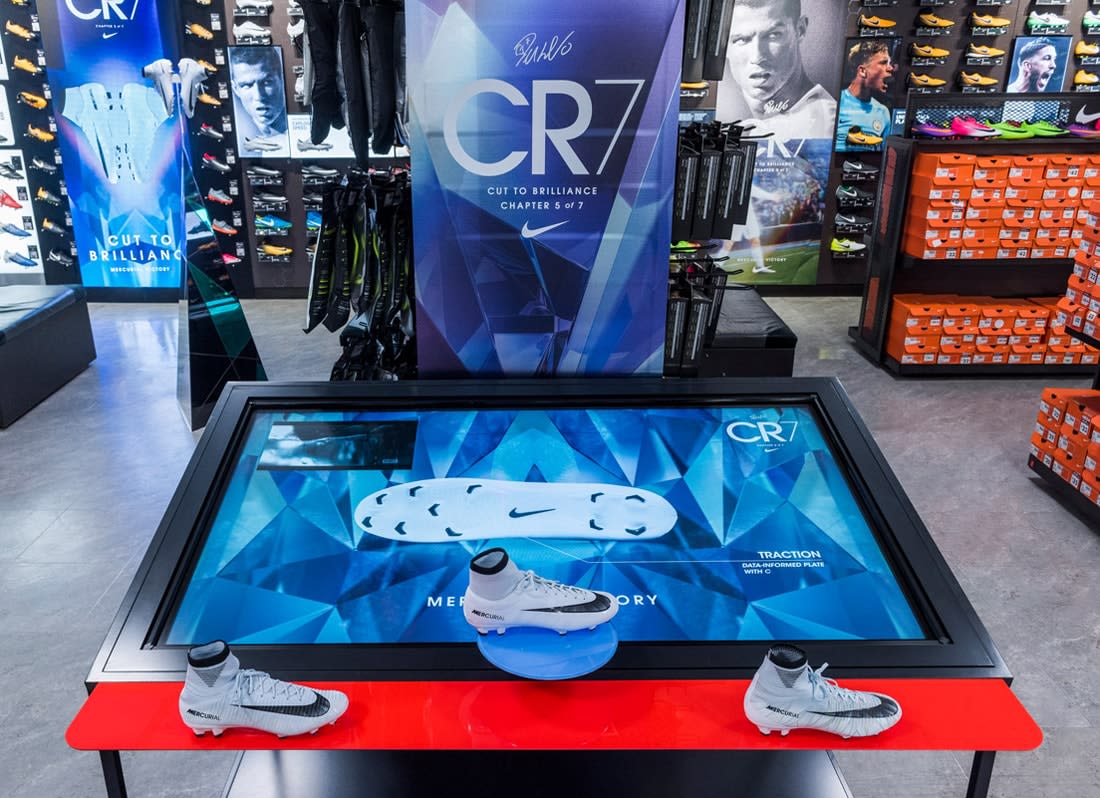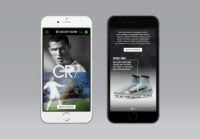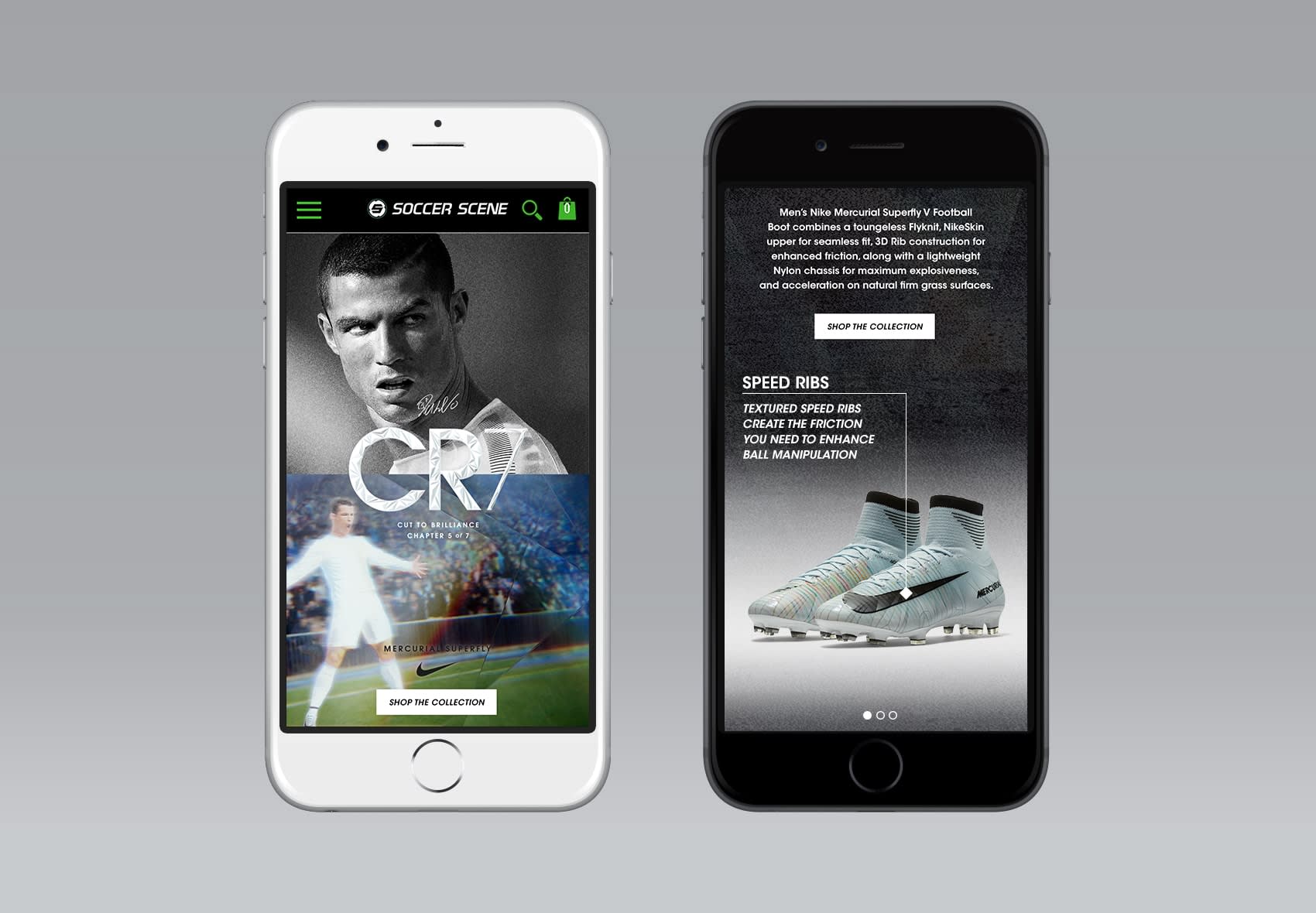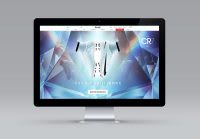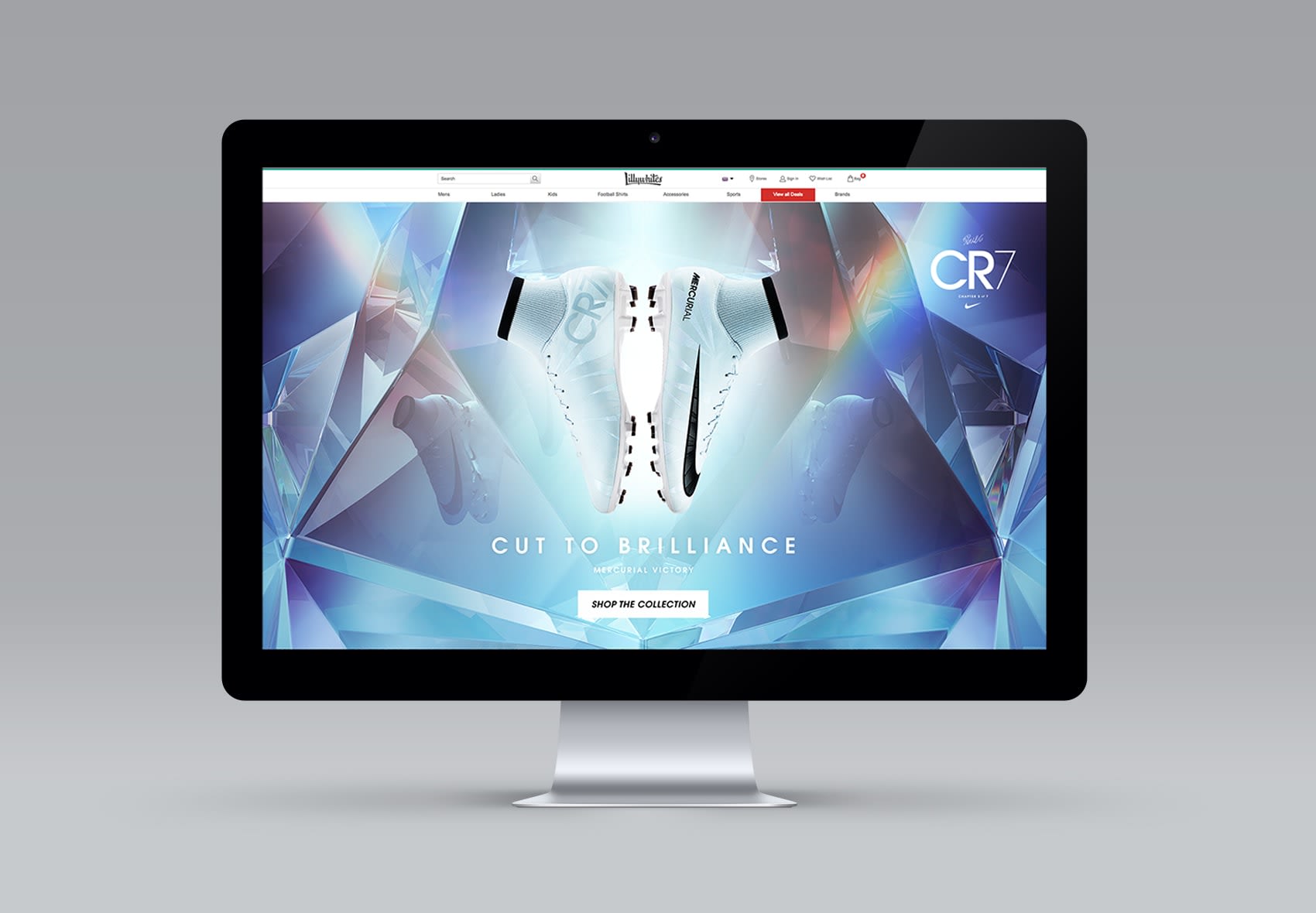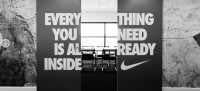 A different kind of brand space
Interior design – head office
We were briefed to refresh the existing environment to create a more effective workspace for the Nike team. The space needed to be an agile environment that could flex to suit the needs of the users whilst communicating the brands values. We created a block plan that focused on prioritising the quality of the team's workspace placing people next to natural light and allowing the team to flex their space depending on the type of task.
Private focus desks are dispersed with collaboration spaces and whiteboard walls. We added a kitchen/diner to act as a heart to the space – a place to hang out and socialise. Presentation spaces were redefined to move from fixed rooms to a more flexible set of components and freestanding walls that allow categories to grow and shrink as required.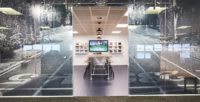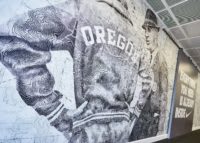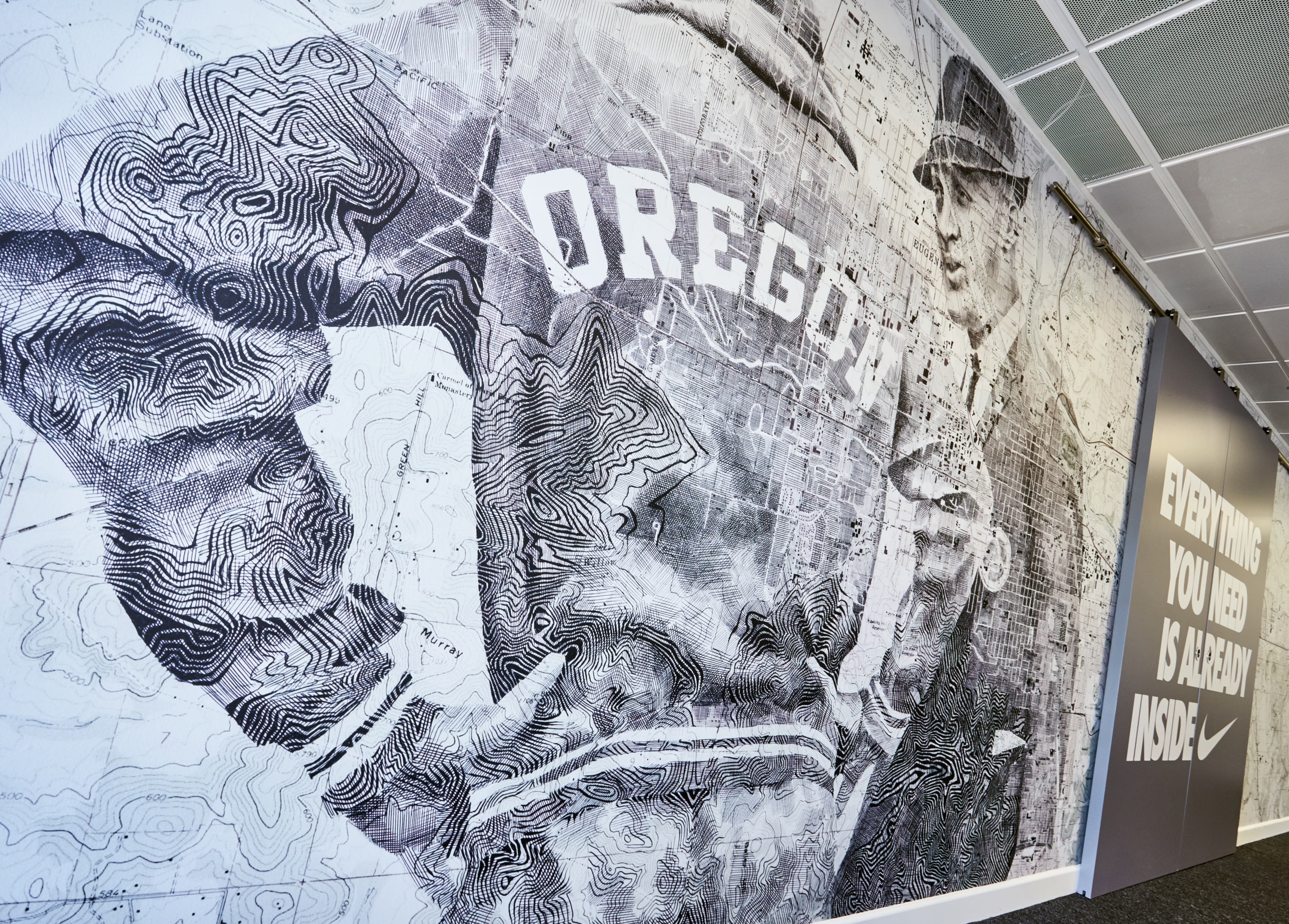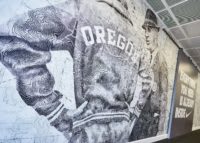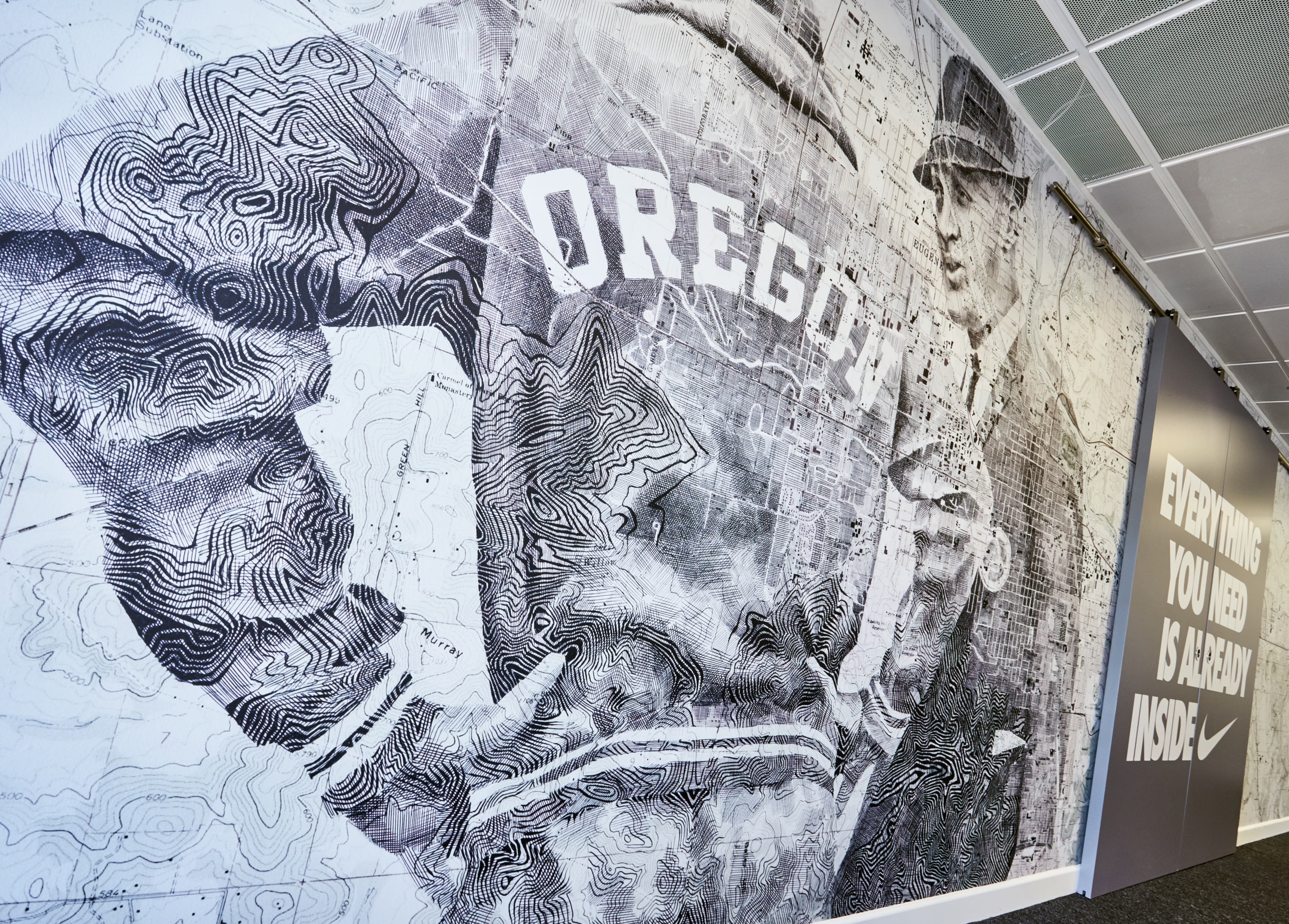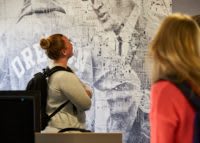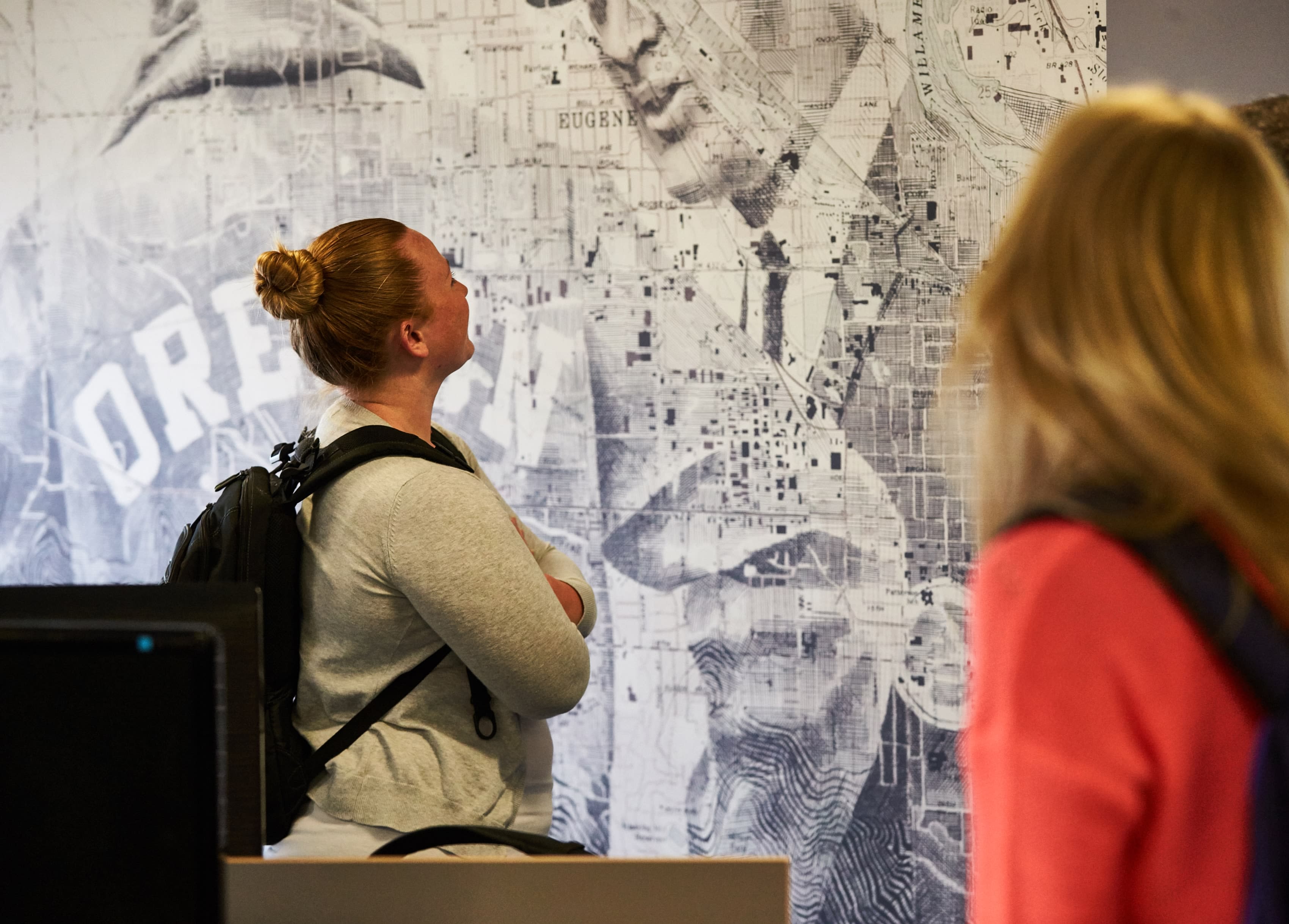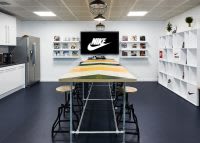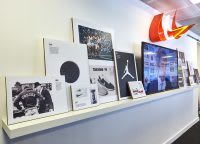 The completed space includes a map showing where Nike was founded, an archive image of a personal message written by its founder Bill Bowerman, and a commissioned illustration by Edward Fairbairn. Rather than using standard wall coverings, we laser-cut archive photography into screens which became the walls themselves. These were all then painstakingly set out, scaled and hand drawn in situ to create a powerful piece of brand art that commanded attention.
Our idea was to bring the passion, technology and craft back into branded art installations by authentically communicating Nike's dedication, telling the story of the business and representing the brand values.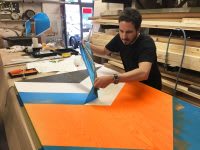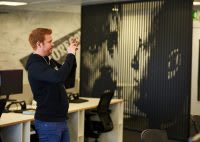 TV Advertising
A First for Sports Direct
The CR7 chapter 3 'Explosive Speed' was inspired by Ronaldo's incredible physical attributes that make him one of the quickest, most agile players in the world. CR7 chapter 3 was the first-ever Nike-focused TV commercials broadcast by Sports Direct.
The CR7 chapter 4 'Forged for Greatness' campaign tells the story of Ronaldo's time at Manchester United. A time that shaped him into the player he is today, the hard knocks, the hours on the training pitch and the big names that pushed him on to greatness. The campaign also includes a full Sports Direct website takeover, all designed and produced by our in-house team.