East Midlands Trains
These days, train companies are often seen as public enemy number one. Thanks to challenging operational circumstances, they face an uphill struggle when it comes customer perception. As East Midlands Trains' lead creative agency, we set out to help them buck the trend – and put some love back into the brand.
---
Connecting the UK's eastern, central and northern regions to London's St Pancras terminal, East Midlands Trains carry passengers more than 5 million kilometres each year. But with train companies often seen as a mere utility, customer engagement was low.
Creating a compelling through-the-line campaign that developed the business's service proposition, our work with East Midlands Trains covers almost every channel. From TV and radio, to OOH, social media and station dressing. Put simply, our aim was to raise the brand's perception while driving passenger numbers. And that's just what we did.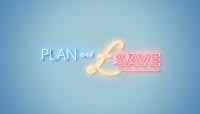 #LightBulbMoments
Advertising campaign
With trust in brands falling to its lowest level ever, and a market with little differentiation, our latest through-the-line advertising campaign for East Midlands Trains aims to demystify the dark art of train travel, speaking to the customer with clarity and honesty, showing the best value, least hassle ways to travel.
It is creatively disruptive, with a dynamic digital delivery system for personalisation of messages. Our campaign features in all media channels from TV, VOD and radio to outdoor, dynamic digital and at stations.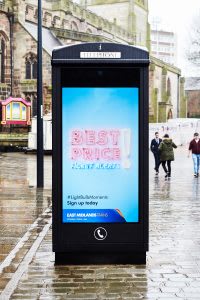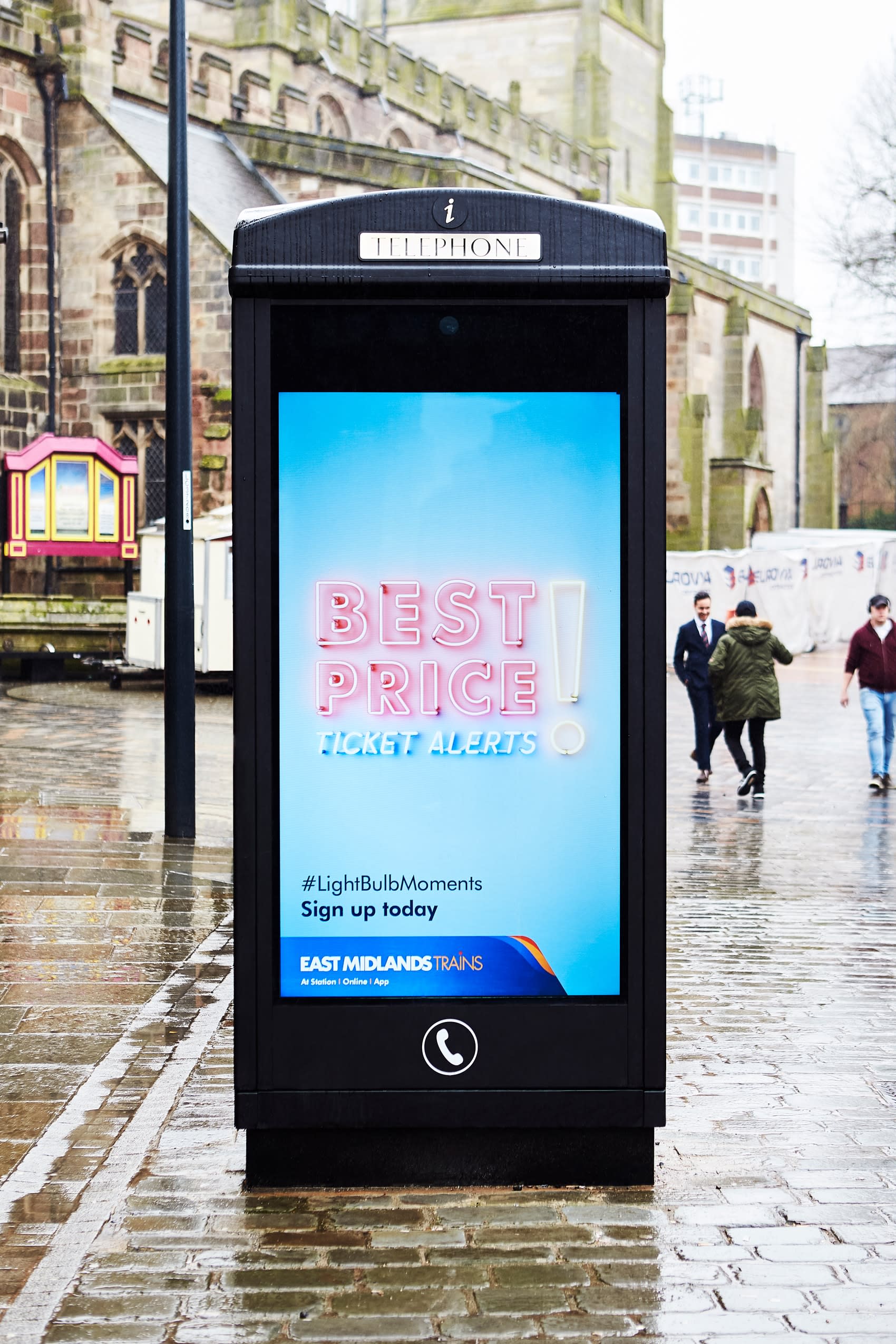 ---
74% increase
in ticket alert sign ups
---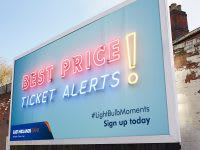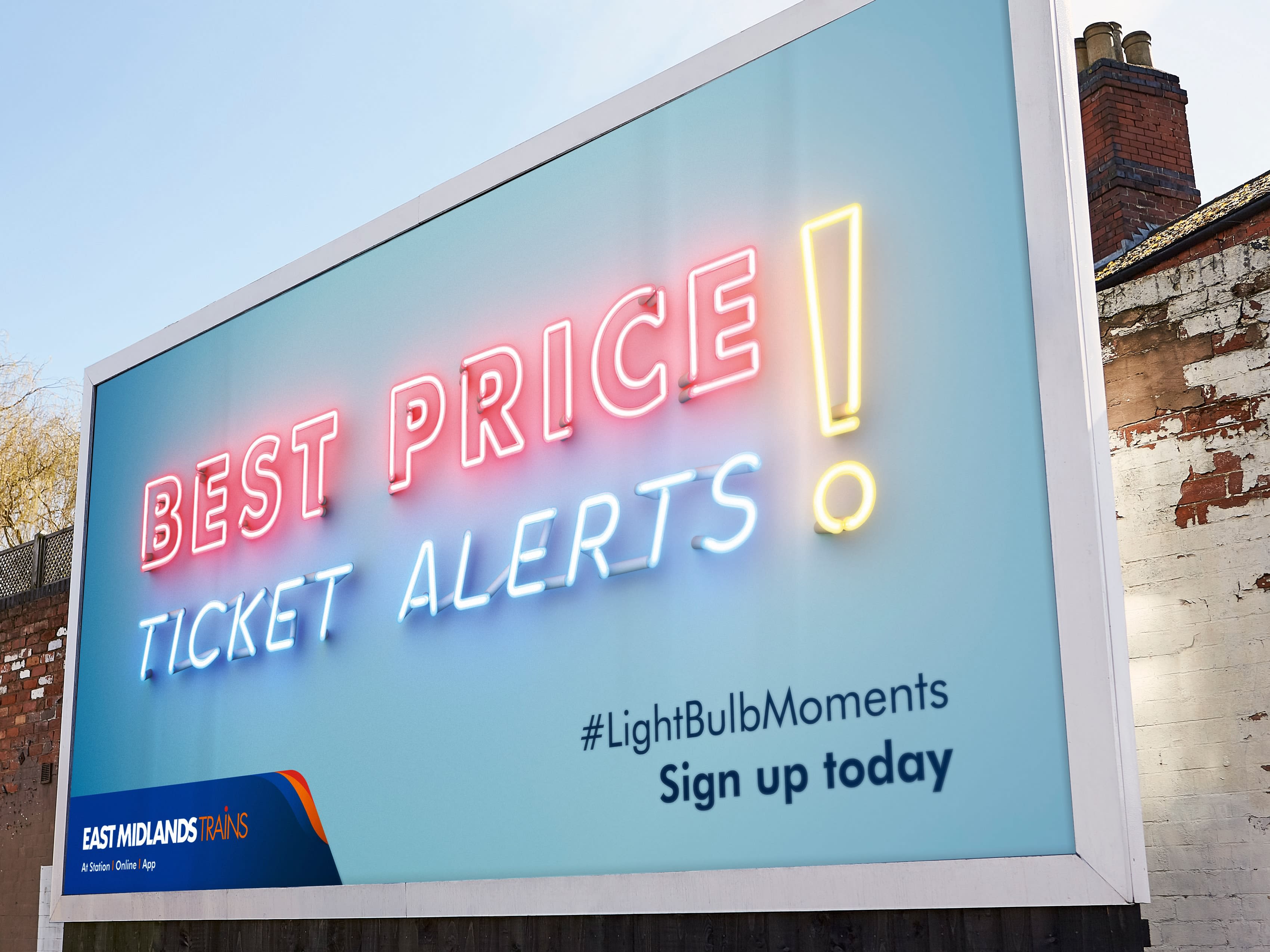 ---
9% increase
in app downloads
---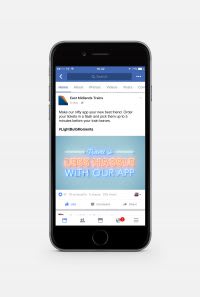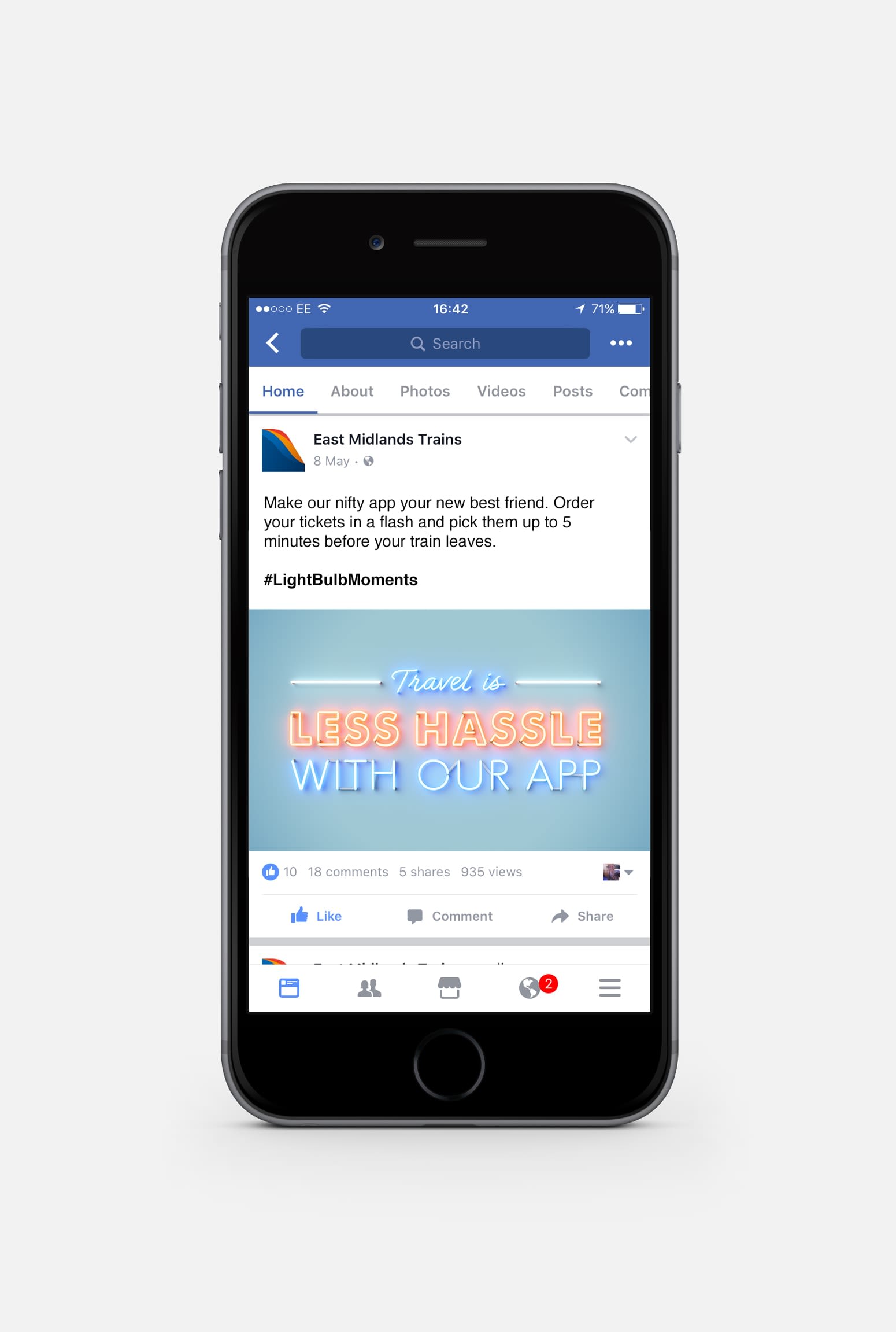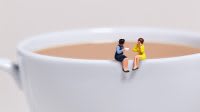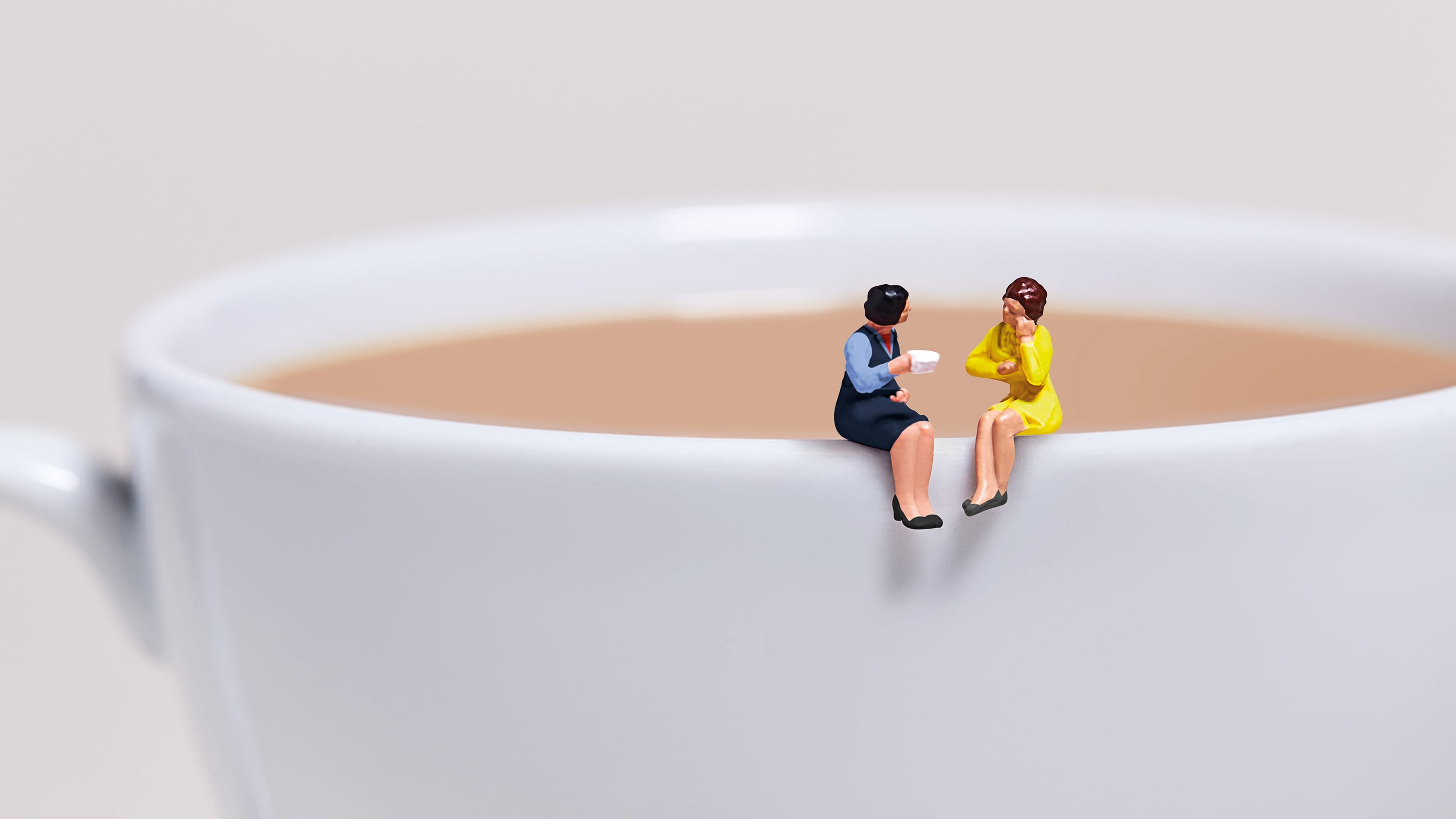 Personality. Not functionality.
Advertising campaign
Sidestepping traditional claims around speed, efficiency and comfort, our 'It's the Little Things' campaign focused on honesty and transparency. It brought to life the brand's investment in its service across OOH, radio, social and in-station digital and print communications. Combining tiny architectural models with huge everyday items, the campaign aimed to demonstrate how lots of small elements make a big difference. It showed that the company was doing all they could to make journeys better.
---
Highest ever
campaign recall
---
We wanted this campaign to connect with both current and new customers, making them feel valued and building trust in our brand by demonstrating all the ways we're making journeys better. The One Off's use of disruptive and immersive media set them apart from other agencies, and 'It's the Little Things' has the consumer at its heart.

Kate Squires, Head of Marketing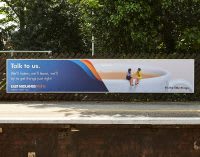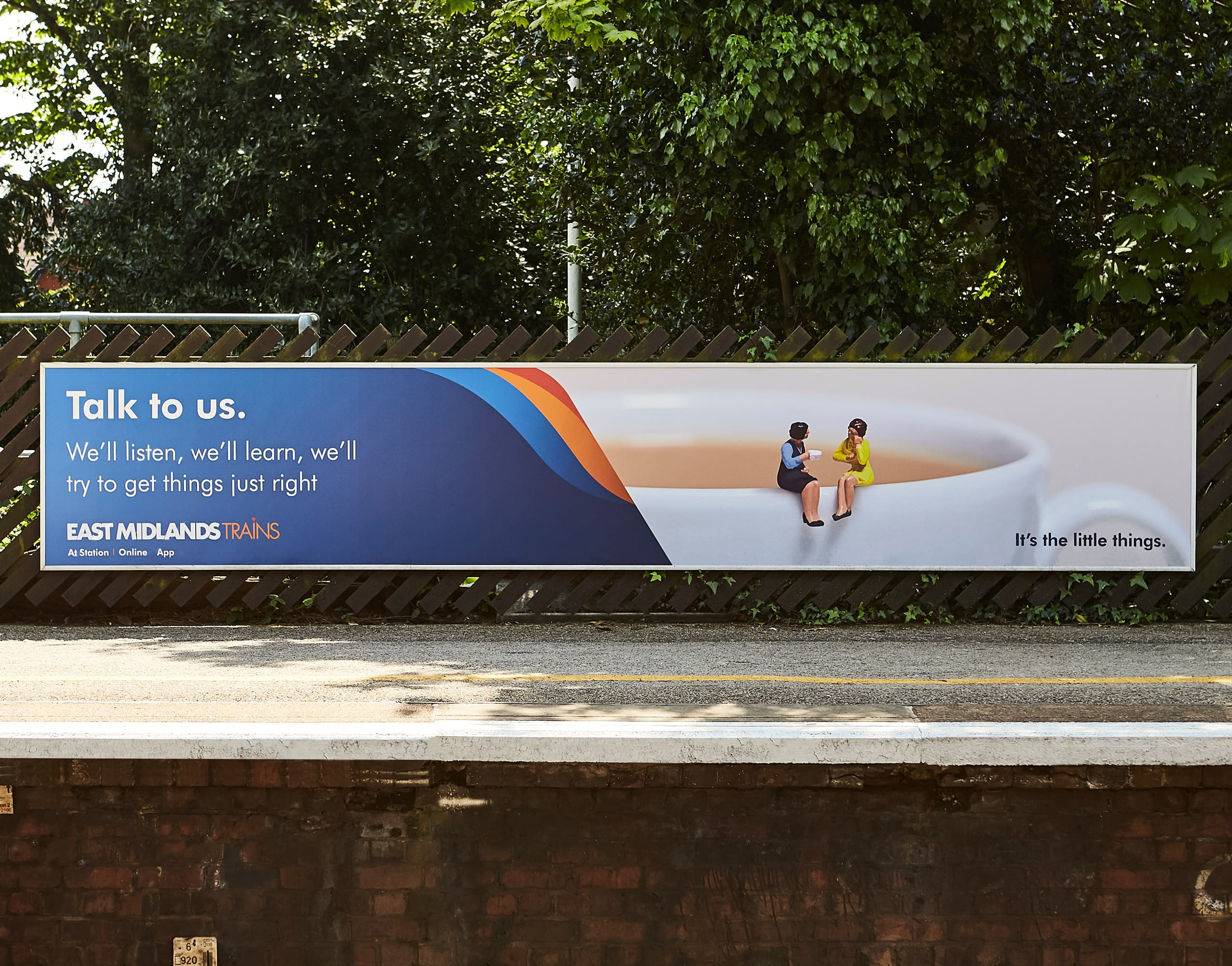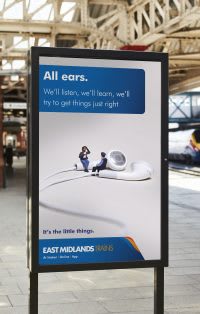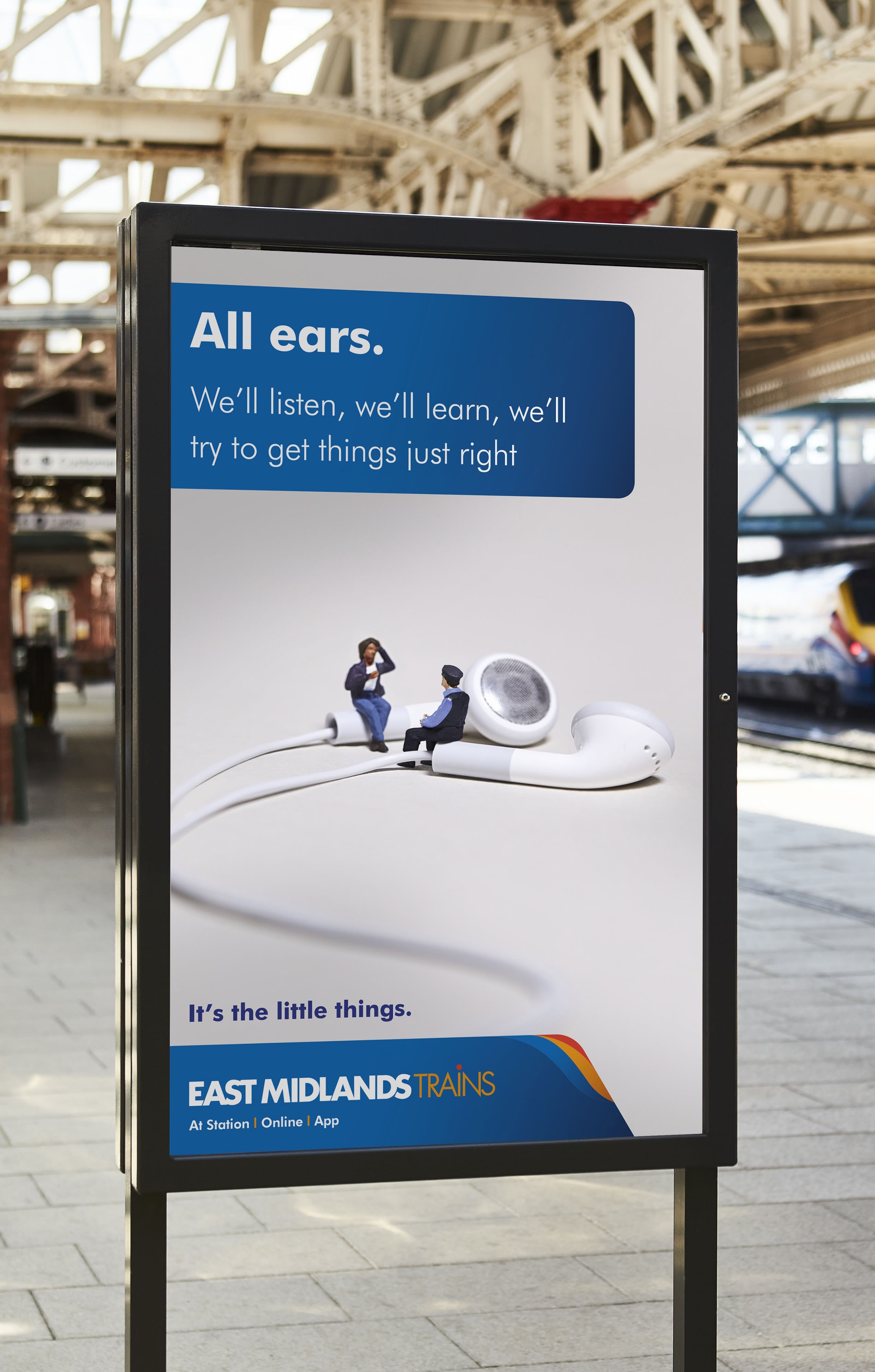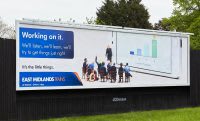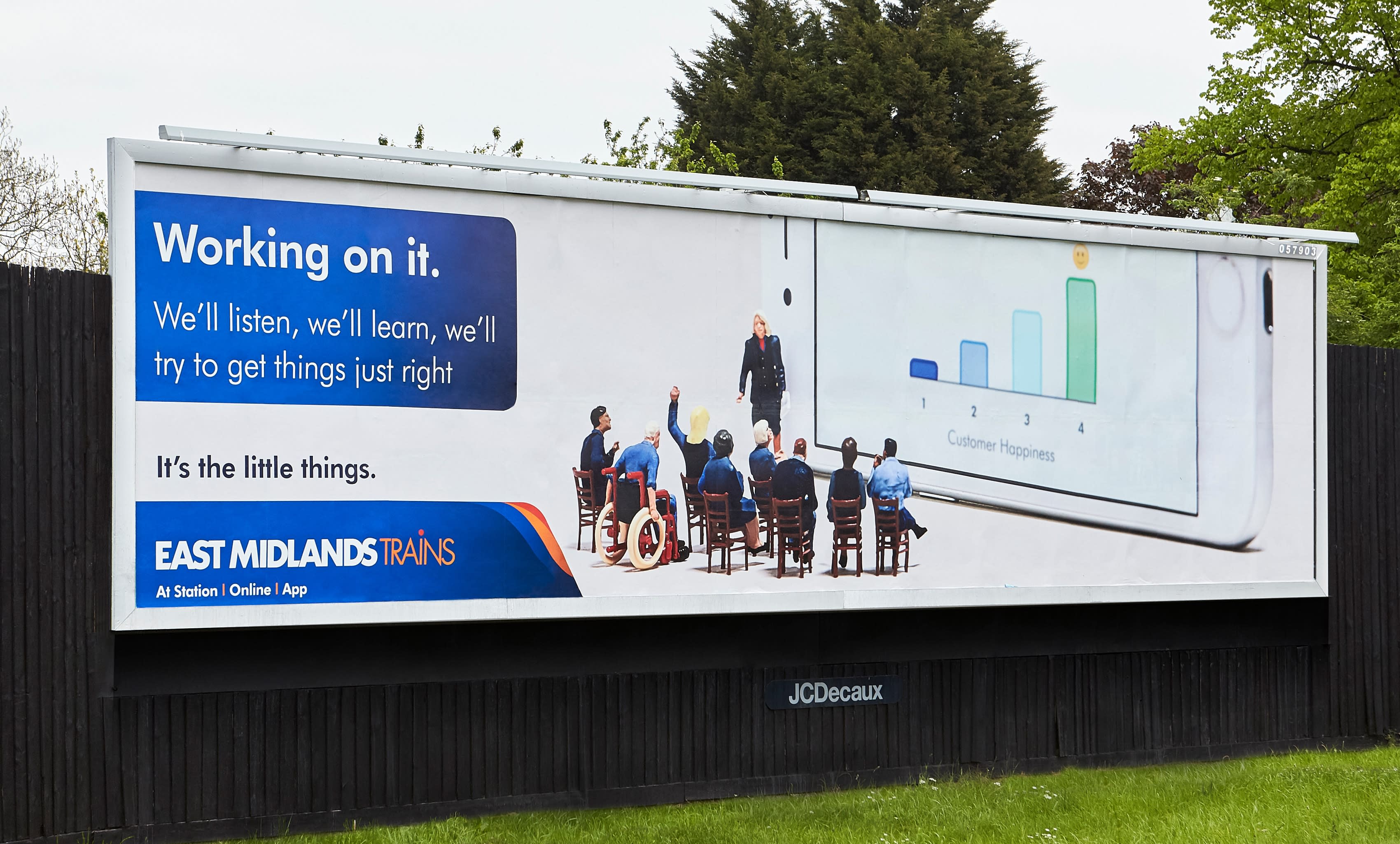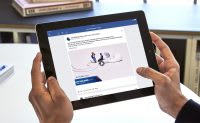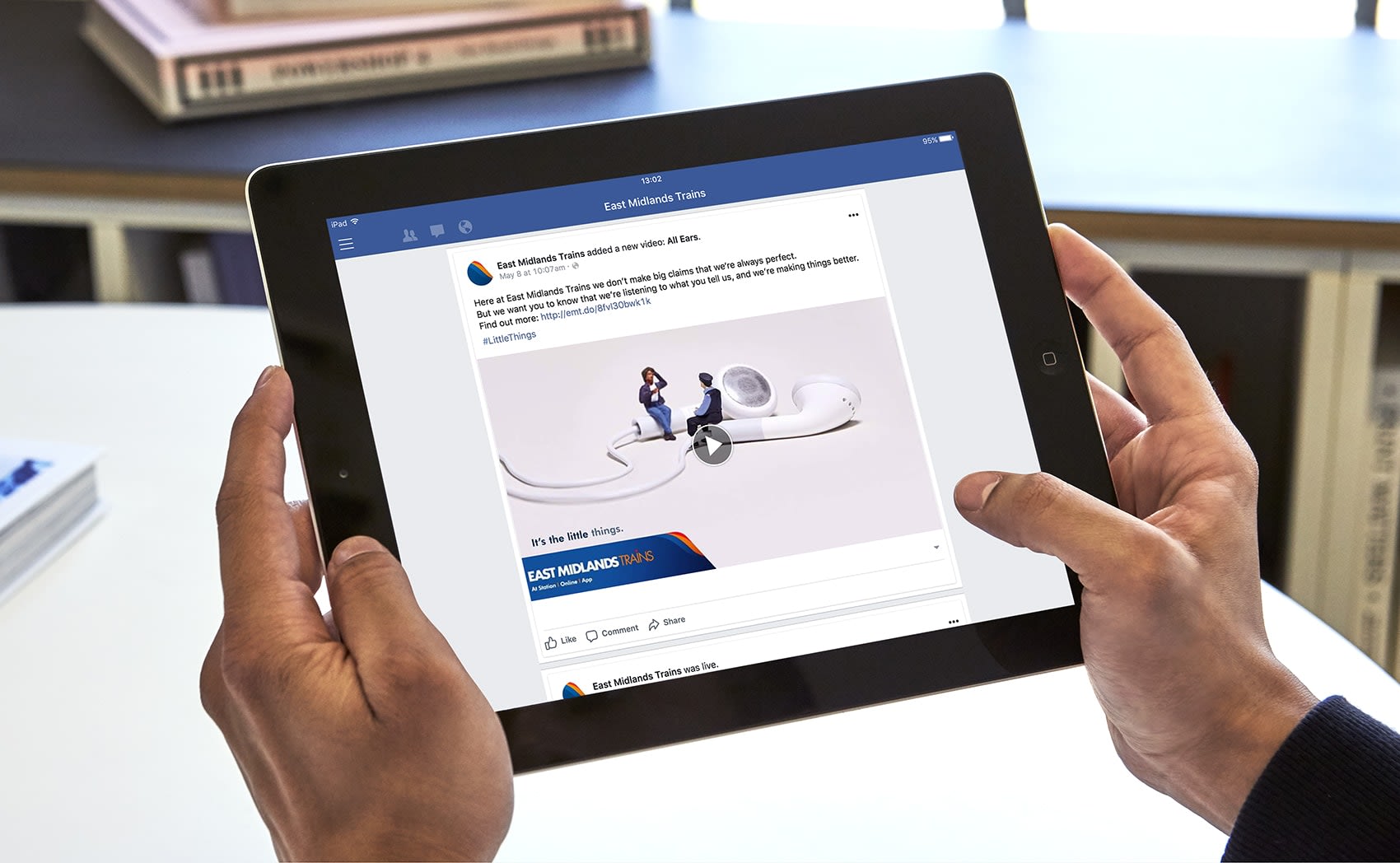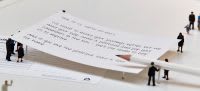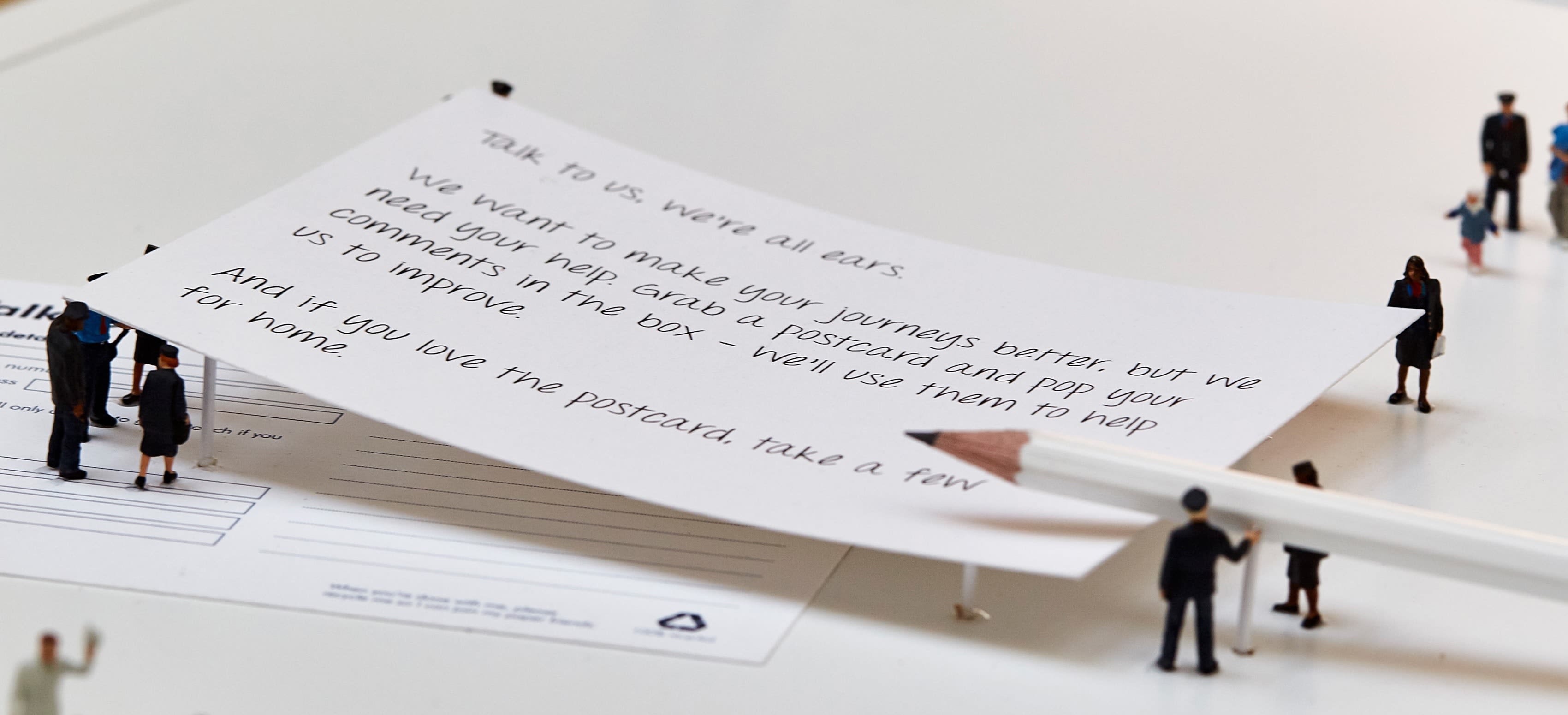 Bringing delight to the daily commute
On-platform experiential
As any rail commuter knows, stations can be pretty dull places. The same faces, the same habits, the same journeys – day after day. But this gave us a perfect opportunity to make an emotional connection with East Midlands Trains passengers. As part of the 'Little Things' campaign, our visually disruptive experiential events at four main locations on the rail network created a brand experience that left a lasting impression.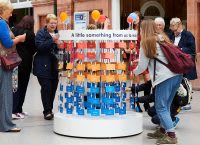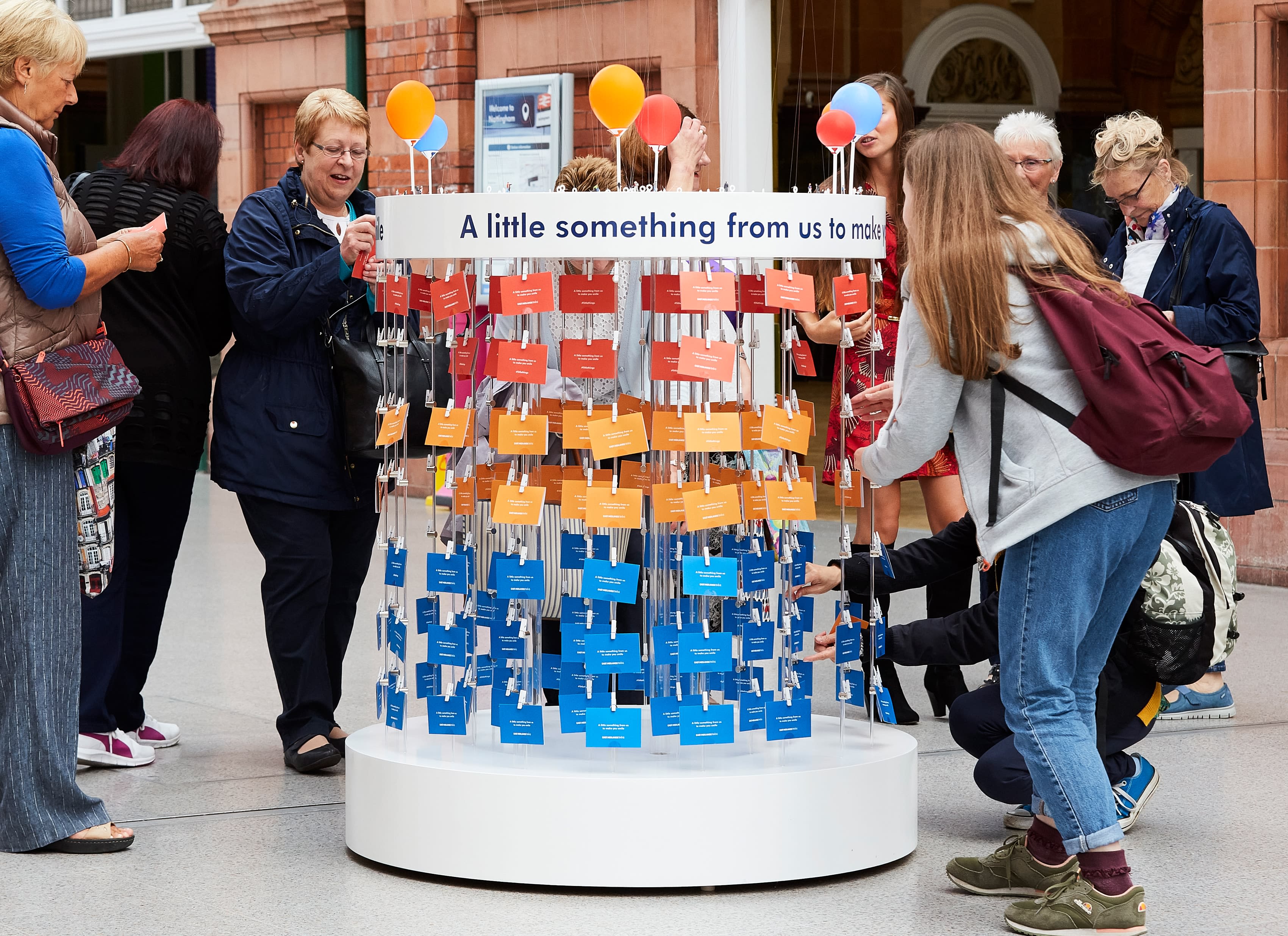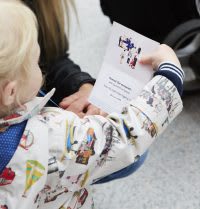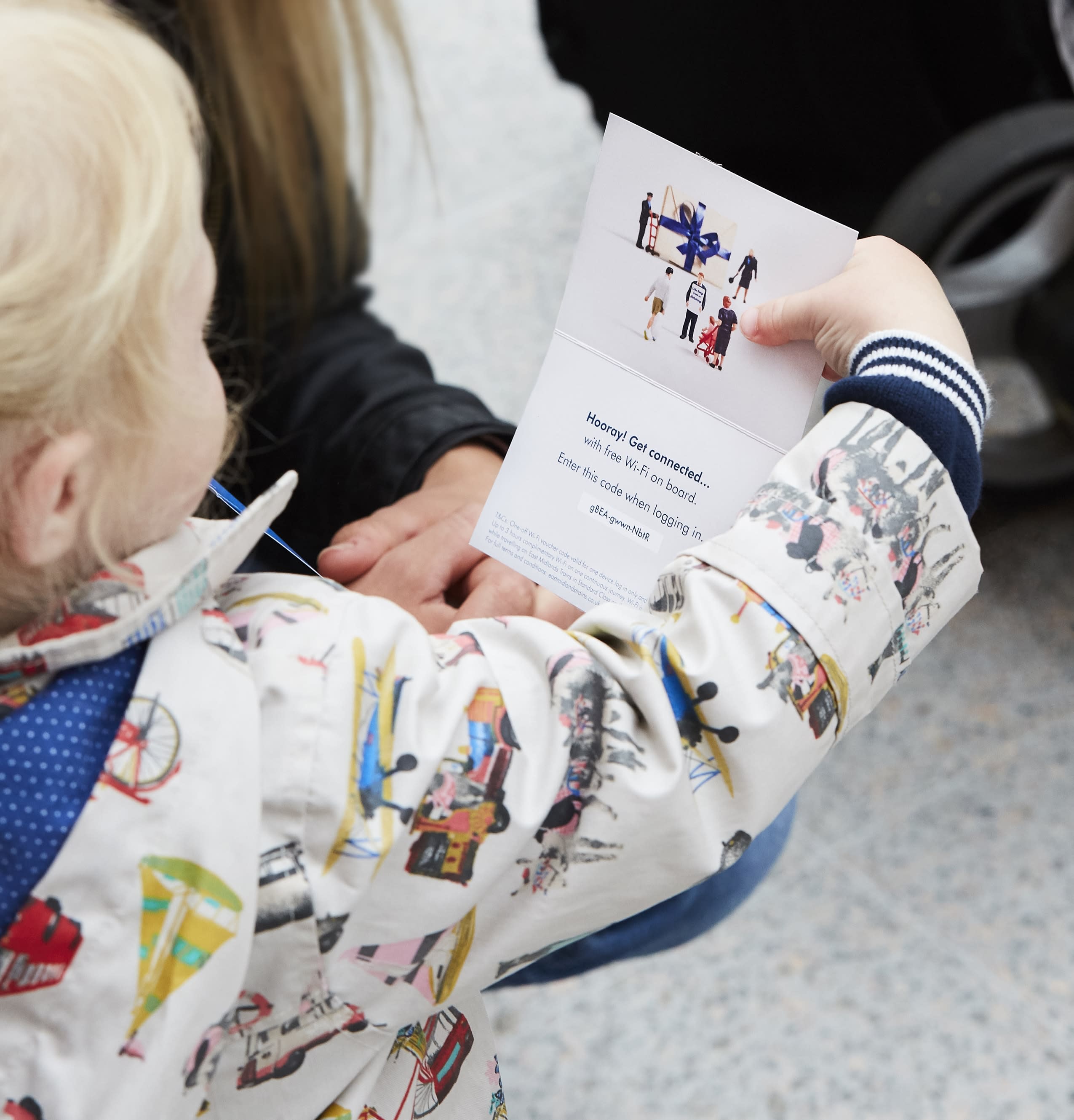 The colourful pop-up stand brought a welcome dose of brand warmth to East Midlands Trains platforms. Its aim was to make passengers feel valued, with hundreds of thoughtful gifts on offer to make their journeys more delightful – from hot drinks and on-train wi-fi passes, to first class London return tickets all being given away. Customer reactions across all stations were overwhelmingly positive – with lucky passengers at Derby even treated to cakes courtesy of a 'Great British Bake Off' contestant.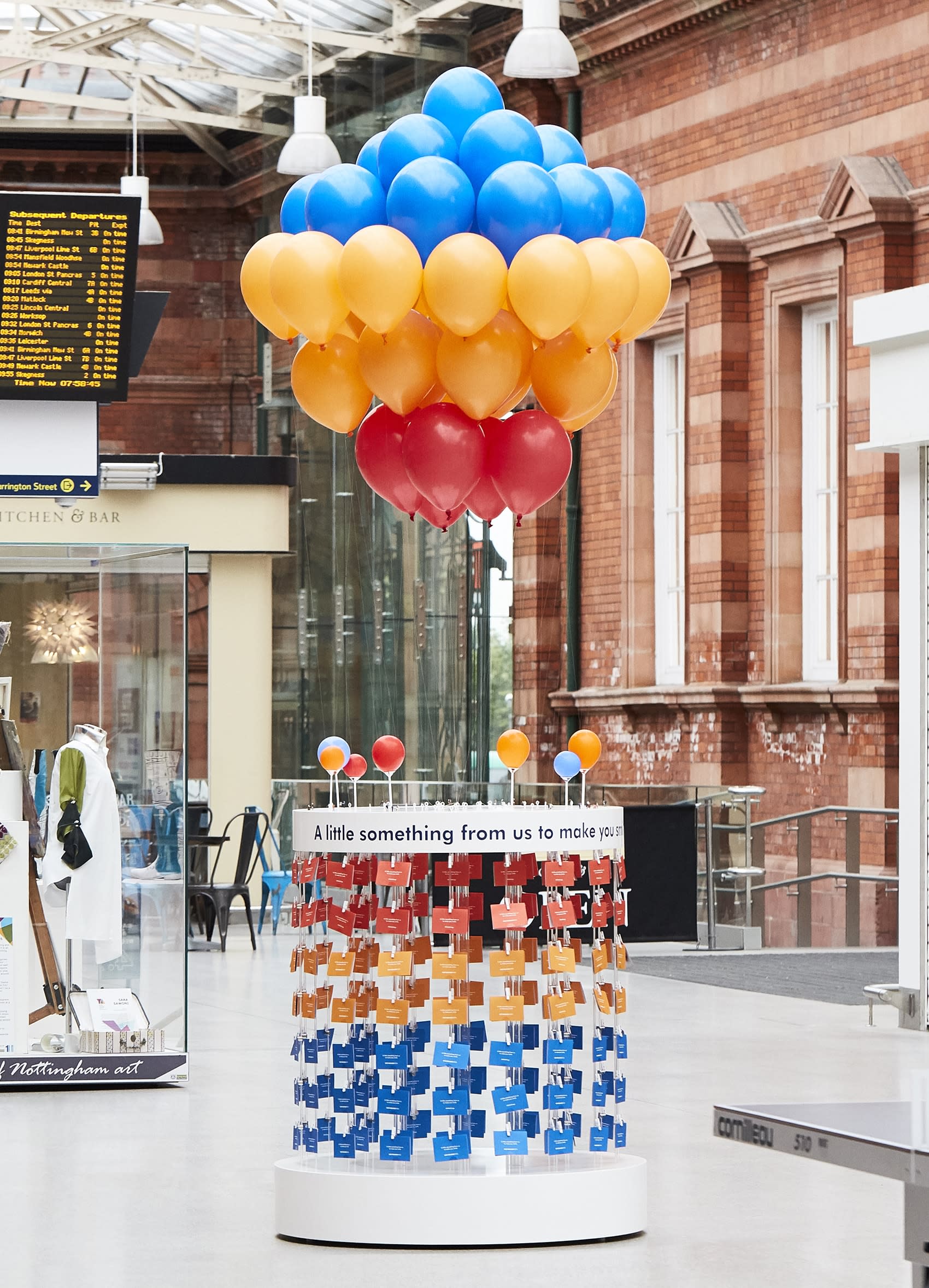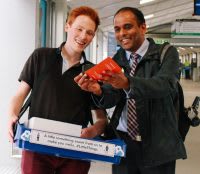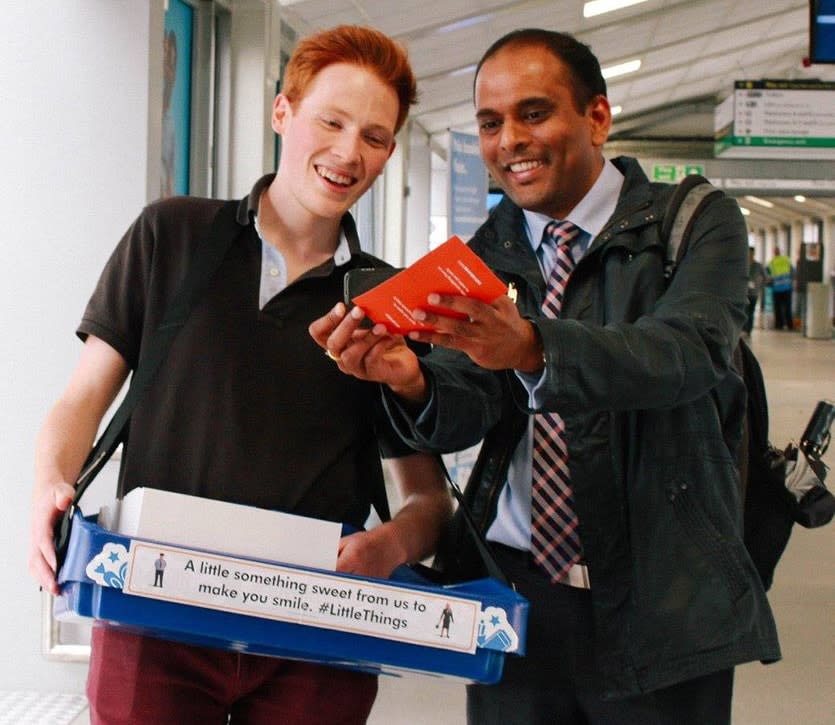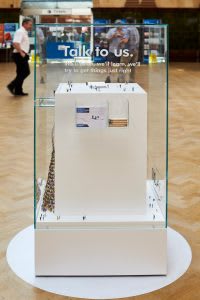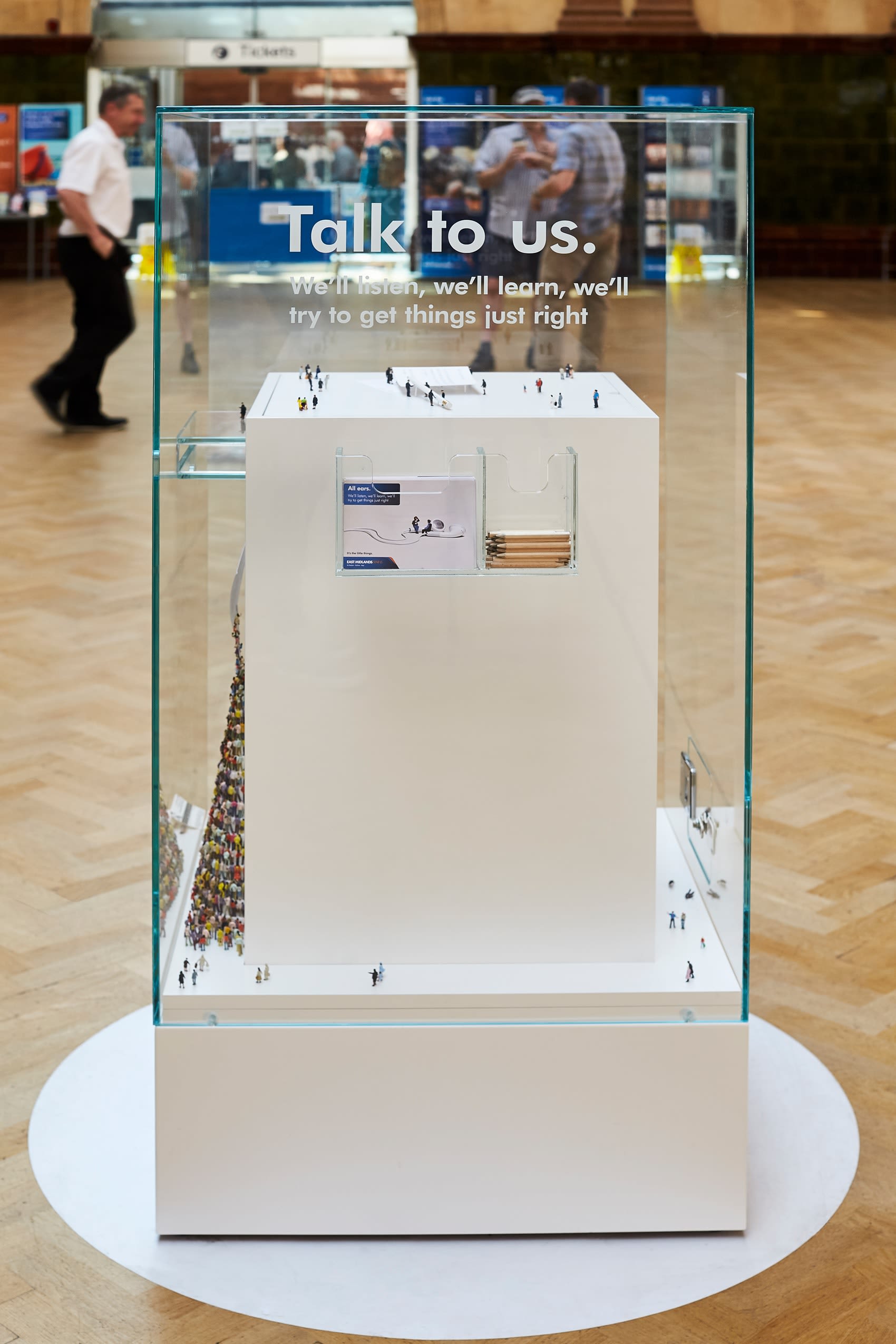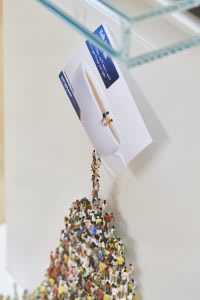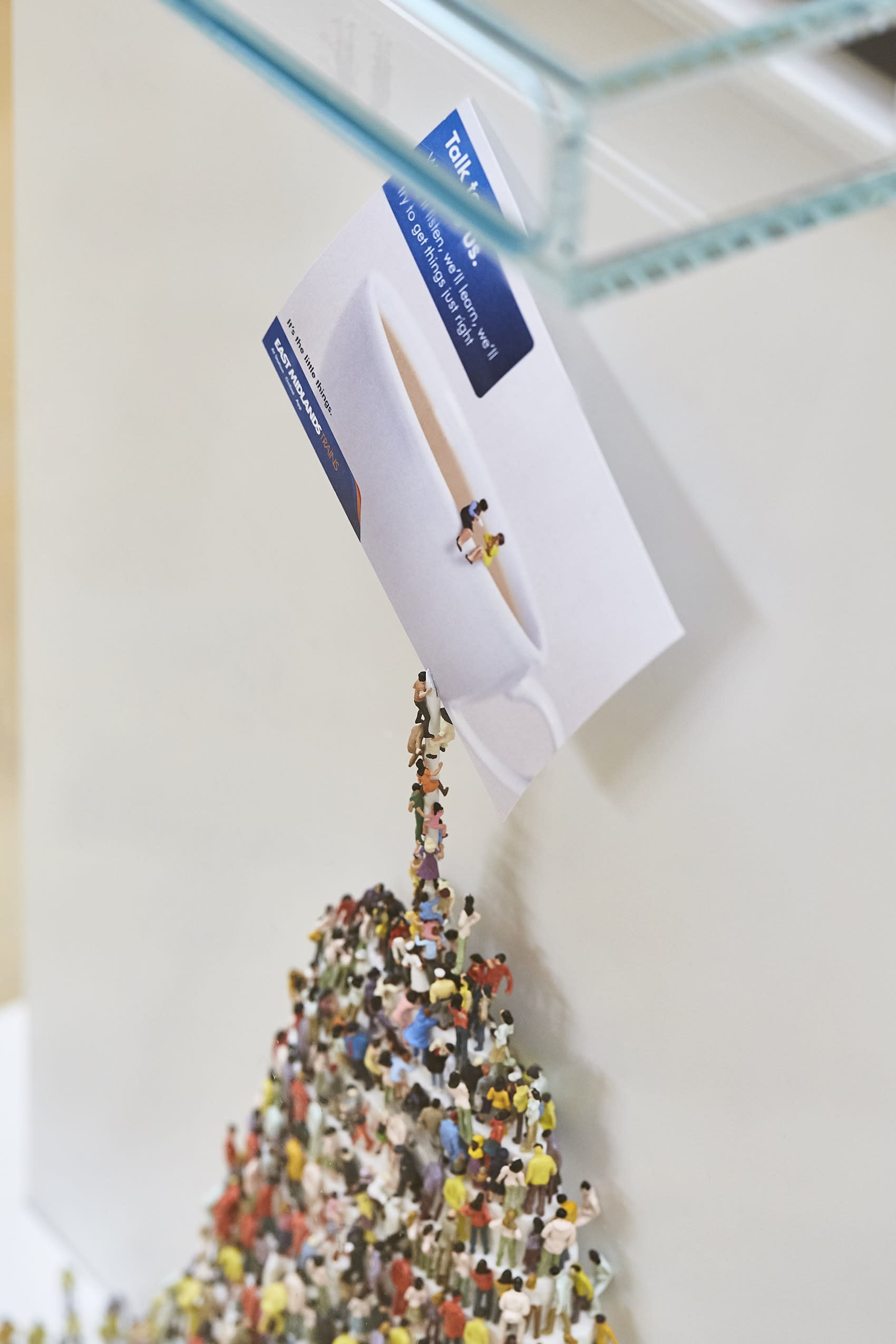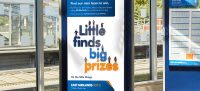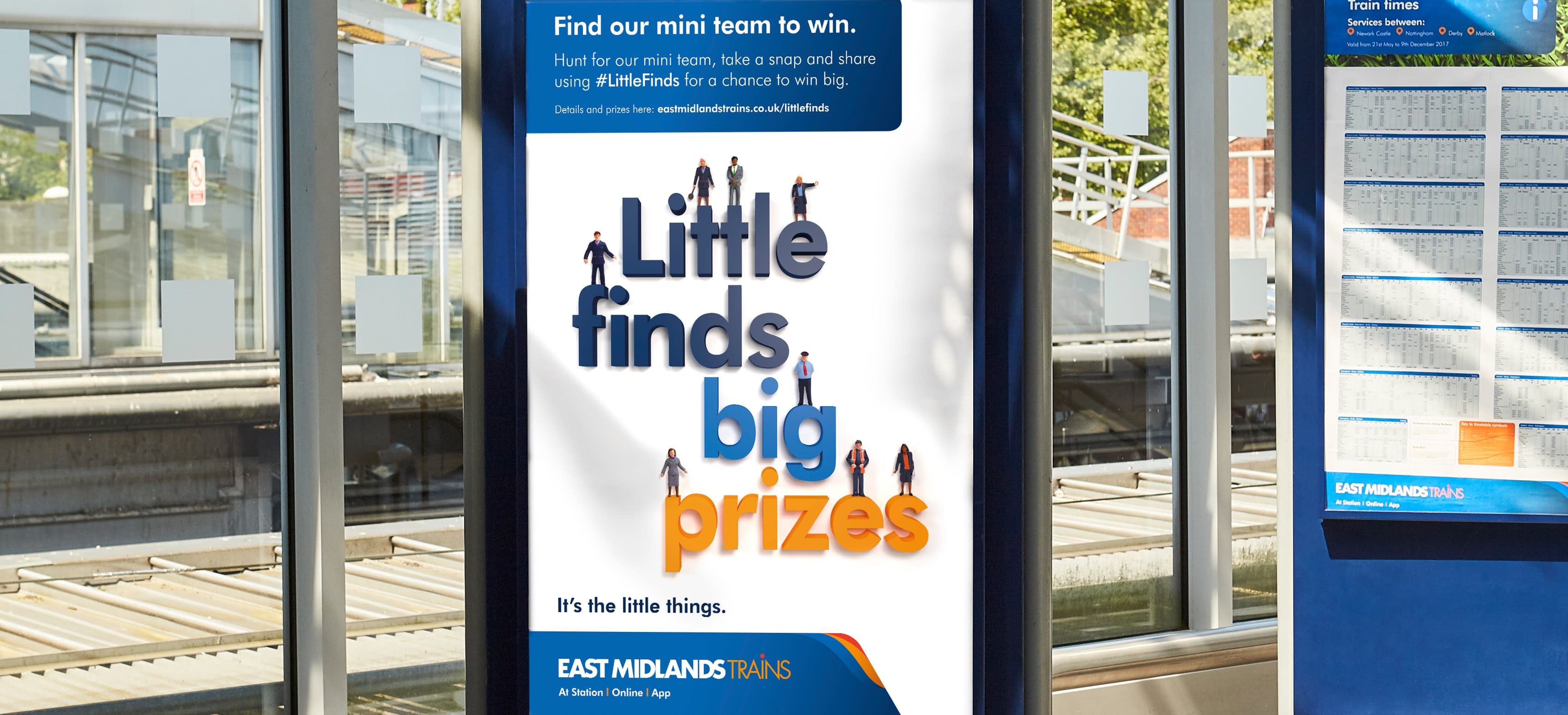 Making journeys more fun
Social media
Our 'Little Finds, Big Prizes' social media competition encouraged customers to share their hashtagged snaps of tiny figures featured in the campaign – which we'd hidden inside carriages and around the brand's stations. As a reward, they could win free prizes. With lots of passengers getting involved (including a celeb or two), it generated a real buzz for the brand.
The competition extended the campaign's audience reach while driving home the message that all the brand's little improvements made a big difference to passenger journeys. Through the game and prize elements, it also gave the East Midlands Trains brand a sense of generosity, fun and humour.