Carter & White
We worked with start-up Carter & White to craft a brand for the Middle Eastern market. Aimed at a luxury audience, the business wanted to develop a range of beautiful and classic cotton products.
The brand's first product – a 100% Egyptian Cotton Giza undershirt, would be worn underneath traditional Arabic dress by men from ages 4 years up. A clear vision of this brand was established early on, with masculinity, sophistication and exceptional quality being of great importance.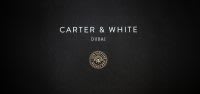 The perfect fit
The challenge for us was to create a credible and luxurious brand that would contend with a variety of big-name fashion houses.
We created an overarching brand name – Carter & White – that encapsulated the elegance and luxury of the brand. 'Carter' deriving from the famous English archaeologist Howard Carter, and 'White' in reference to the purity of Giza cotton.
The result was a sophisticated and quintessentially British name that inspires connotations of a traditional and understated luxury. In addition. a confident yet approachable tone of voice was developed, alongside a delicate use of language and an engaging storytelling style to draw consumers in.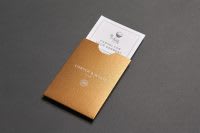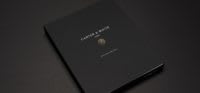 The gift of Giza
Our strategy was to invest time in creating beautiful packaging that encapsulated the brand values of luxury, quality and sophistication to give a point of difference in store.
It was important to us to design an experience that inspired an unrivalled brand moment. We wanted to create a journey that began as soon as you received your Carter & White package. The luxury and unique story of the brand needed to be apparent as soon as you opened the box to see the product for the very first time.
Carter & White needed to appeal to affluent young men or to those who aspire to live an extravagant lifestyle and see luxury brands as social status signifiers. It was important therefore to create a packaging experience that could be shared as part of an influencer programme and sent out to members of the royal family of Dubai.
To give the Carter & White packaging an exclusive and premium feel we made subtle design decisions such as intricate ribbon and foiling to create a special gifting experience. The product inside is carefully wrapped in luxury paper and sealed with a gold stamp of authenticity.
To ensure that the unboxing experience was as unique as possible, we included intricate botanical illustrations of the Giza cotton plant. These illustrations produced by an external illustrator were created in partnership with experts at Kew Gardens who confirmed the scientific accuracy of the illustrative interpretations.