British Army
Recruitment is the lifeblood of every organisation. But for the British Army, attracting young talent had become a big challenge. We were approached by the service's recruitment partner Capita to help spread the word about British Army careers – showcasing the vast range of roles the force had to offer beyond combat operations.
---
We were approached by Capita at a challenging time. With more people opting for university and public misconceptions of what a military career involved, British Army recruitment was falling. To make sure the force remained effective, it urgently needed to add young people its ranks.
We developed a new retail experience for the Army's network of high street recruitment centres, highlighting the exciting day-to-day reality of army life by focusing on a variety of careers. Our aim was to create a warm, welcoming environment that made potential recruits aware of the Army's non-combat roles, encouraging them to discover more – and decide to join.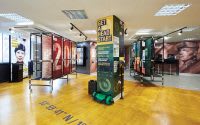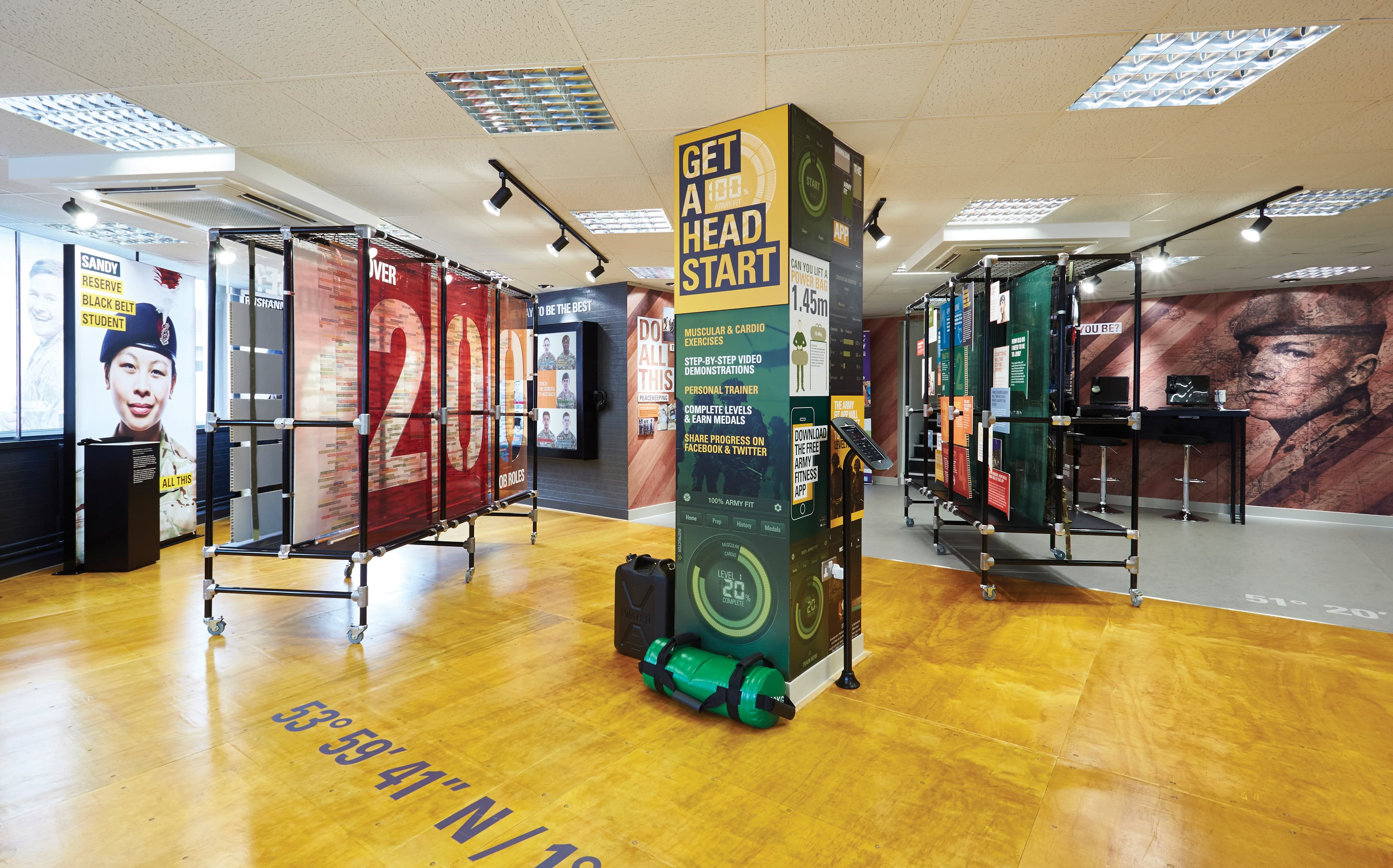 Dream space. Not office space.
Retail design – high street recruitment centres
Our new recruitment experience moved away from the Army's functional office-style design, instead creating a welcoming, engaging environment. Starting with windows that focused on emotional benefits, moving through to sign-up areas designed to convince, we designed a retail journey that built from inspiration to conversion. After pilot testing the concept, we then developed a flexible retail kit and guidelines for roll out across the Army's varied retail sites.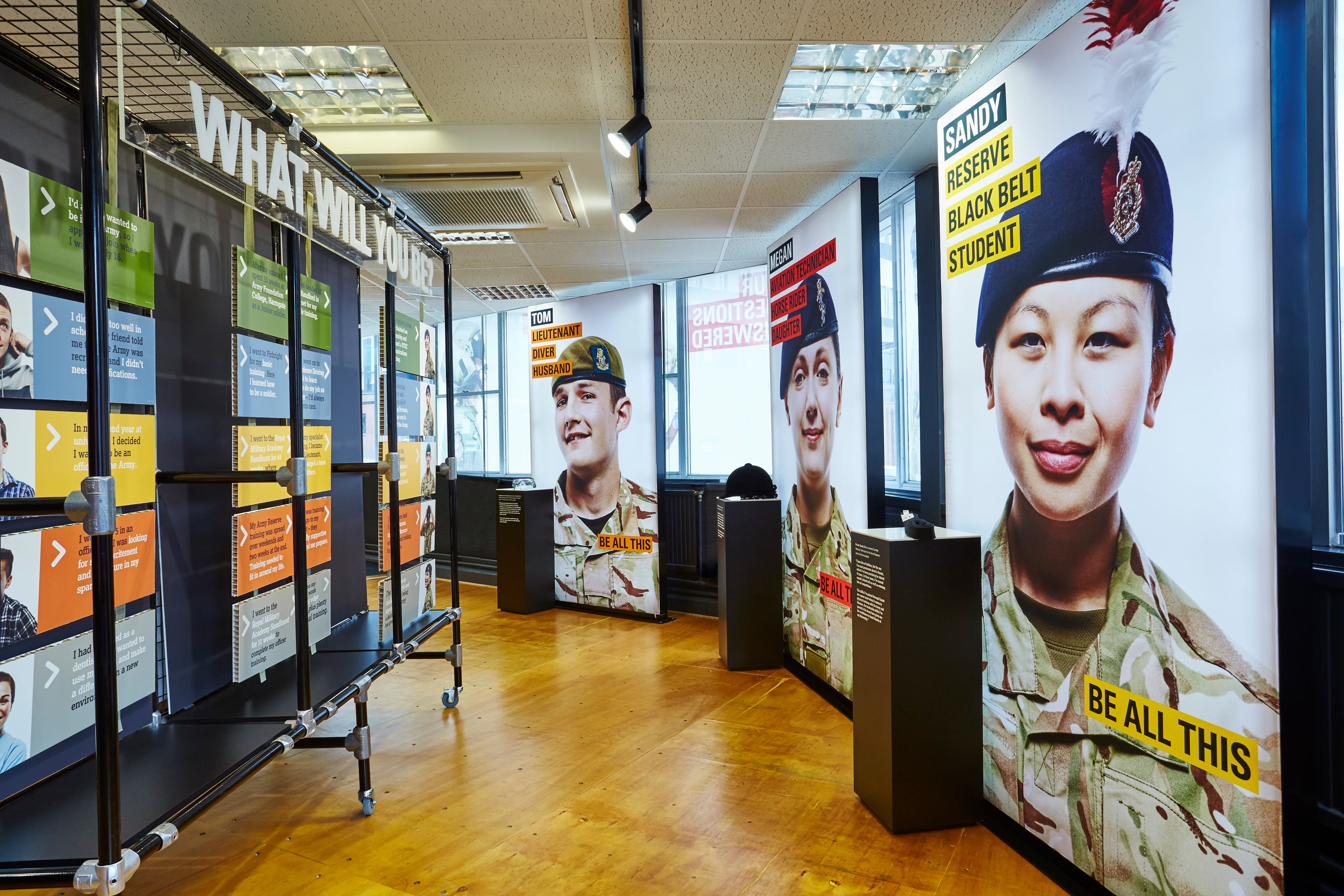 Using their expertise and creativity, TOO delivered a game-changing concept for the British Army, moving our brand from a boring office on the high street to an exciting brand space, an inspiring workplace and most importantly a quality attraction channel. Both candidates and the employees love the new concept and we're continuing to roll it out across our estate. Great work.

Sarah Morrison, Head of Marketing, Defence Recruiting Services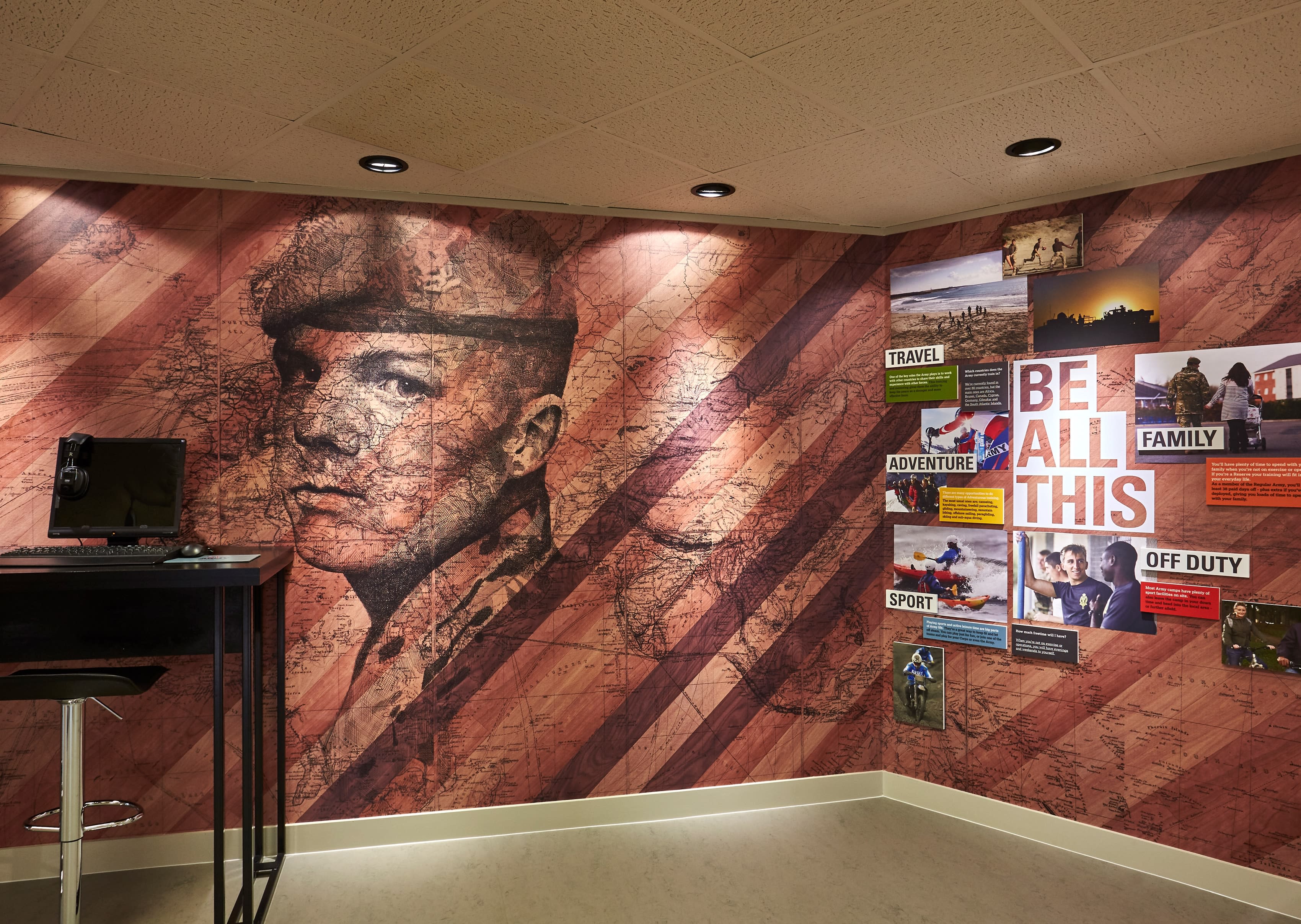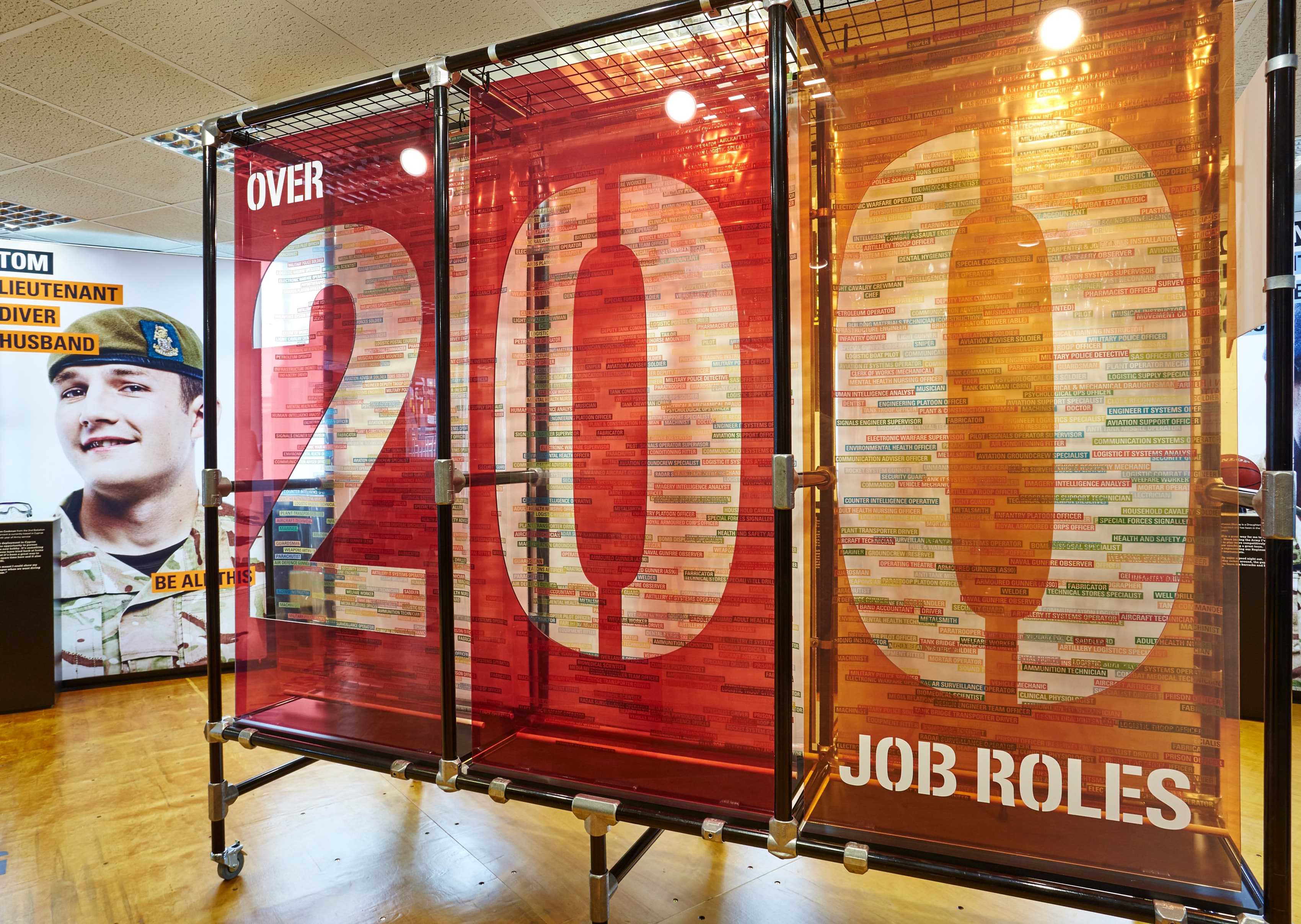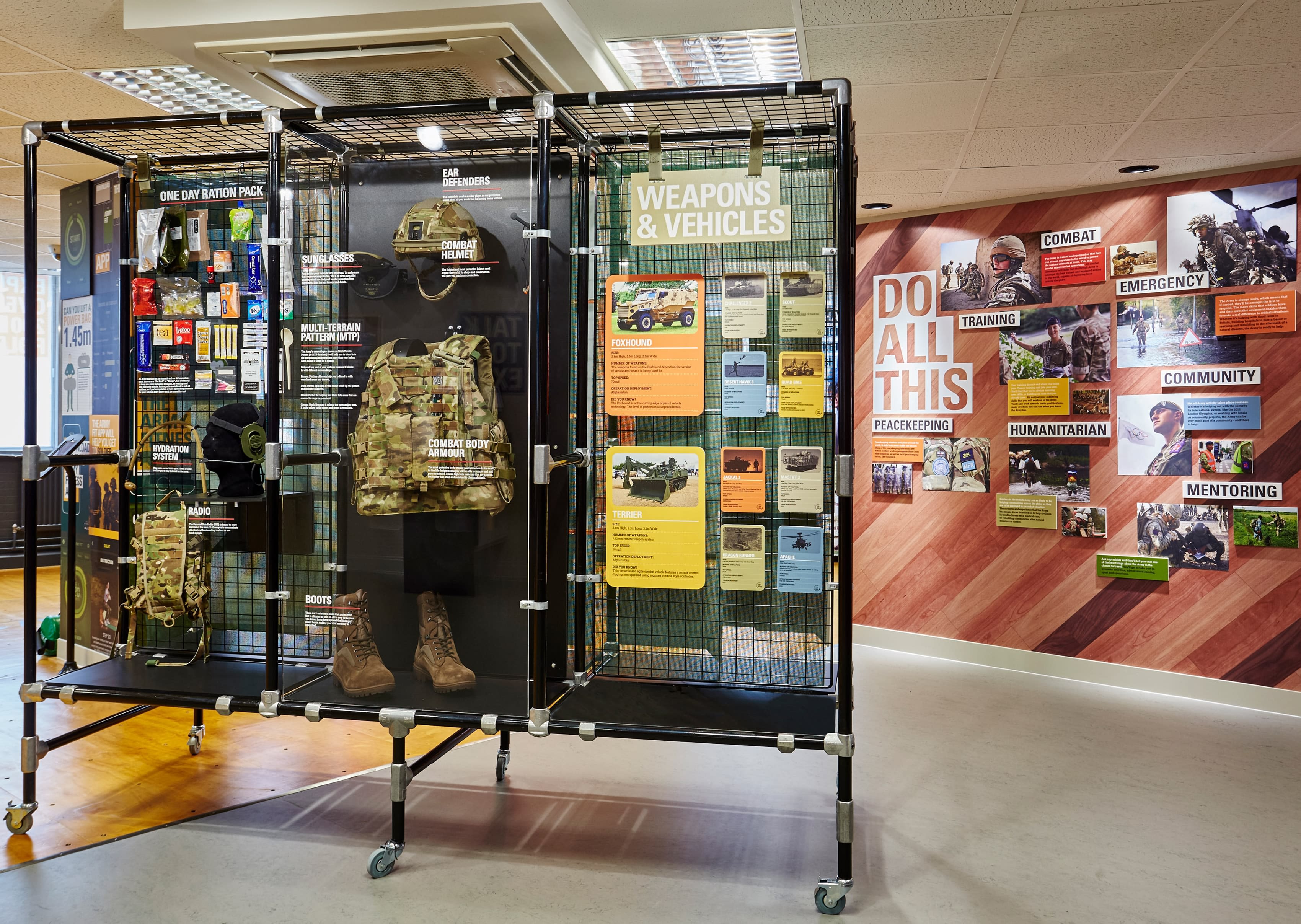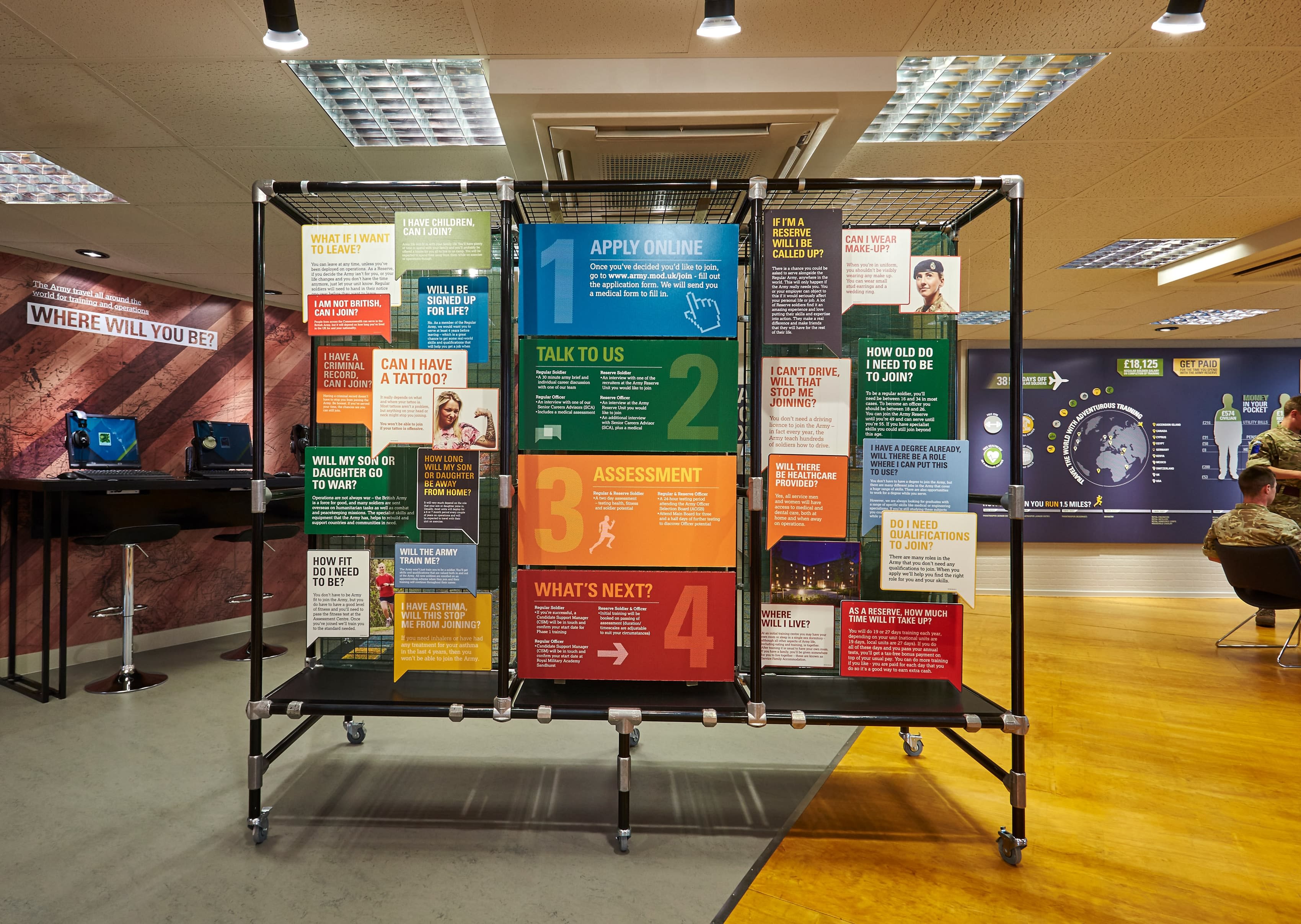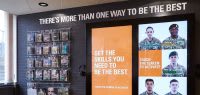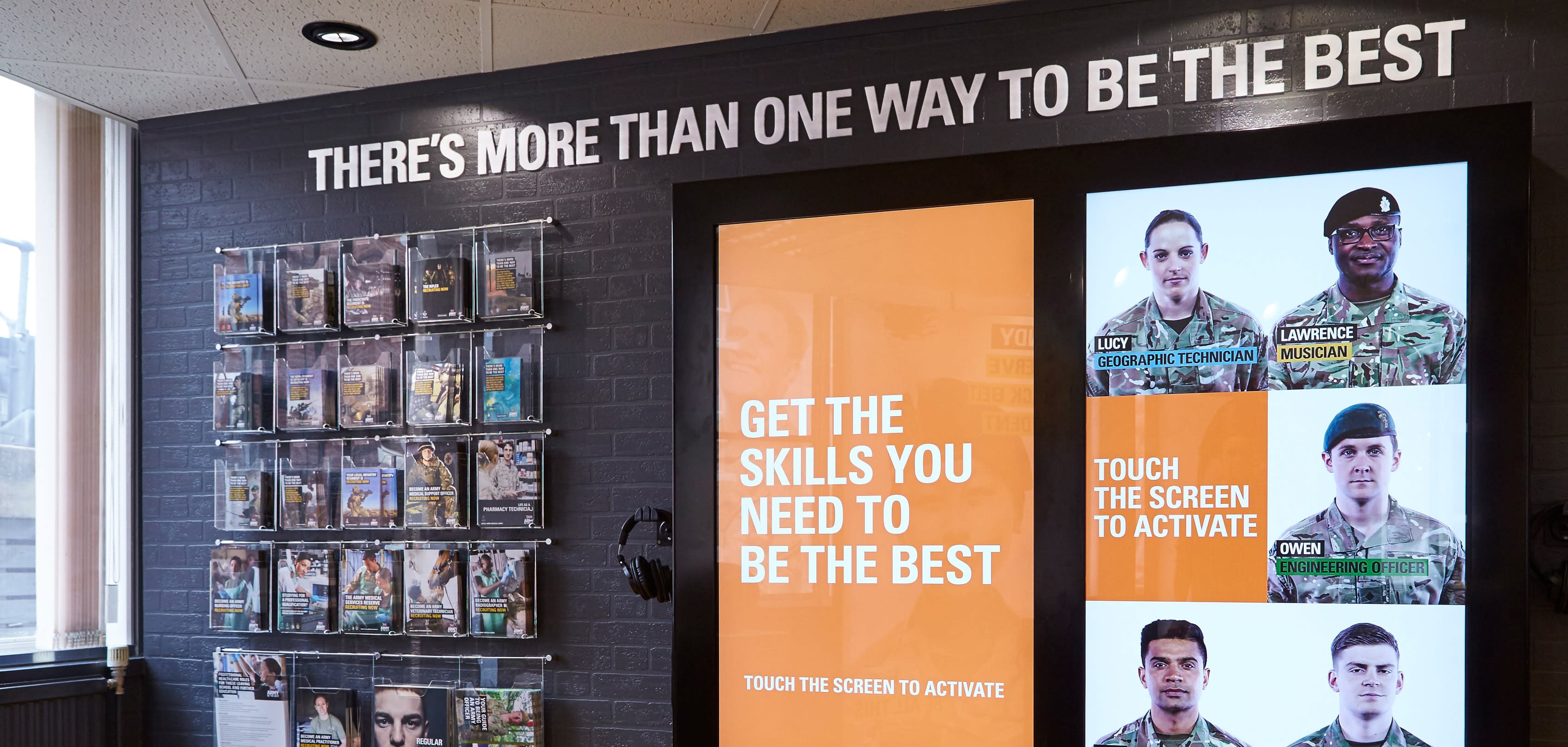 Making the army a real possibility
Digital communications – role finder tool
Positioning the Army as a career choice for young people relied on successfully promoting the huge range of roles the organisation offered. So, we created a digital role finder tool to showcase the amazing diversity on offer. This was implemented in recruitment centres as a fully interactive touchscreen experience complete with audio.
For each role, we included a story from a young person already finding success in their Army career. Which meant the tool didn't just give potential candidates an easy, engaging way to explore the vast array of careers on offer in the Army, but – through personal identification – also helped make the idea of pursuing one more conceivable.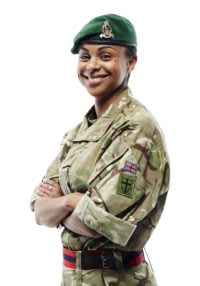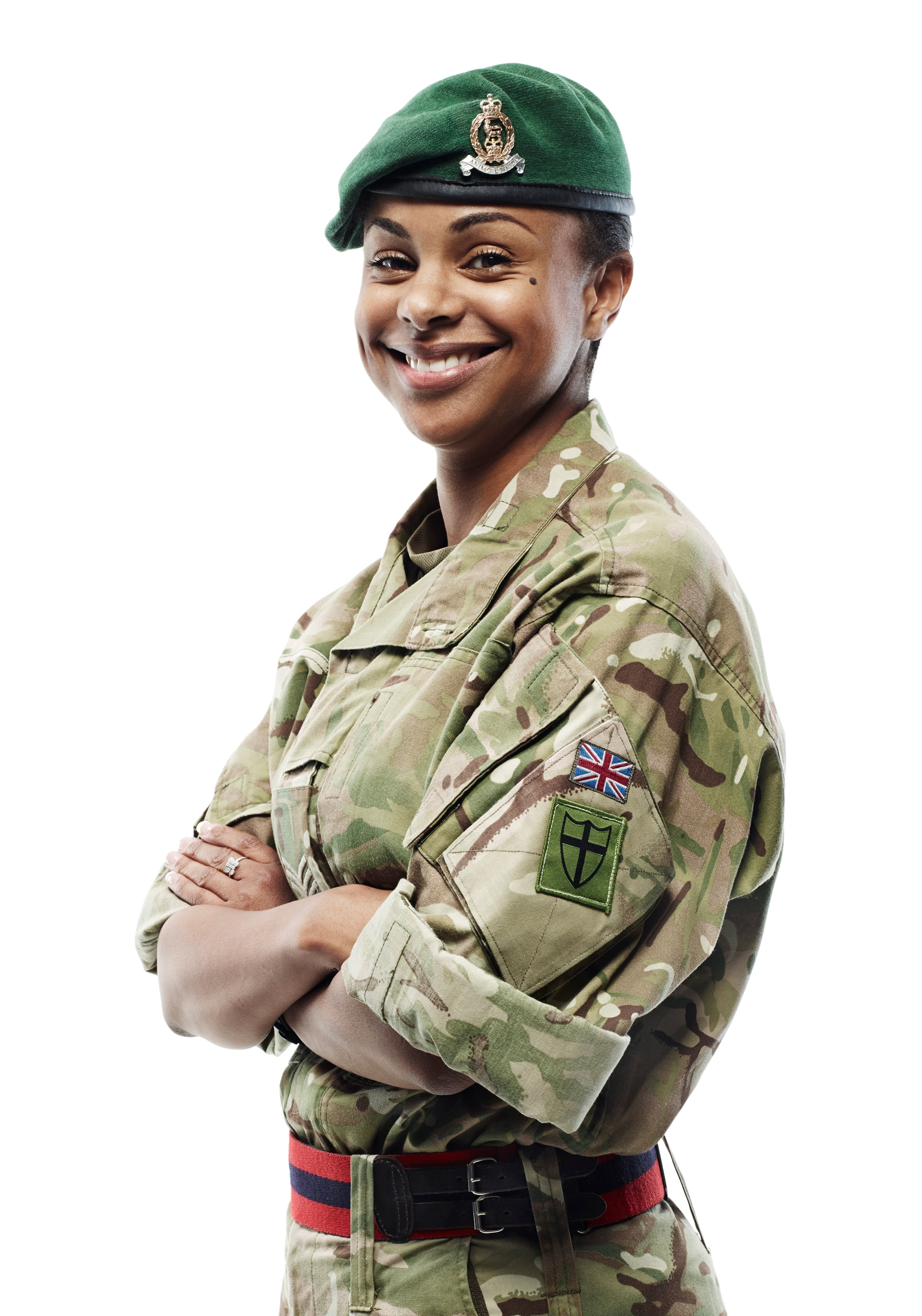 Striking portraits. Inspiring careers.
Photography and film
Our aim was to inspire potential candidates with the possibilities an Army career could offer – from the exciting travel to personal fulfilment. So, we developed a photographic direction that captured the energy and individuality of the Army's service people. Over four days in our studio, our in-house team of photographers and directors shot still and video of 90 subjects – creating a suite of assets designed for use across all of the Army's print, digital, social and advertising channels.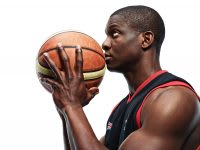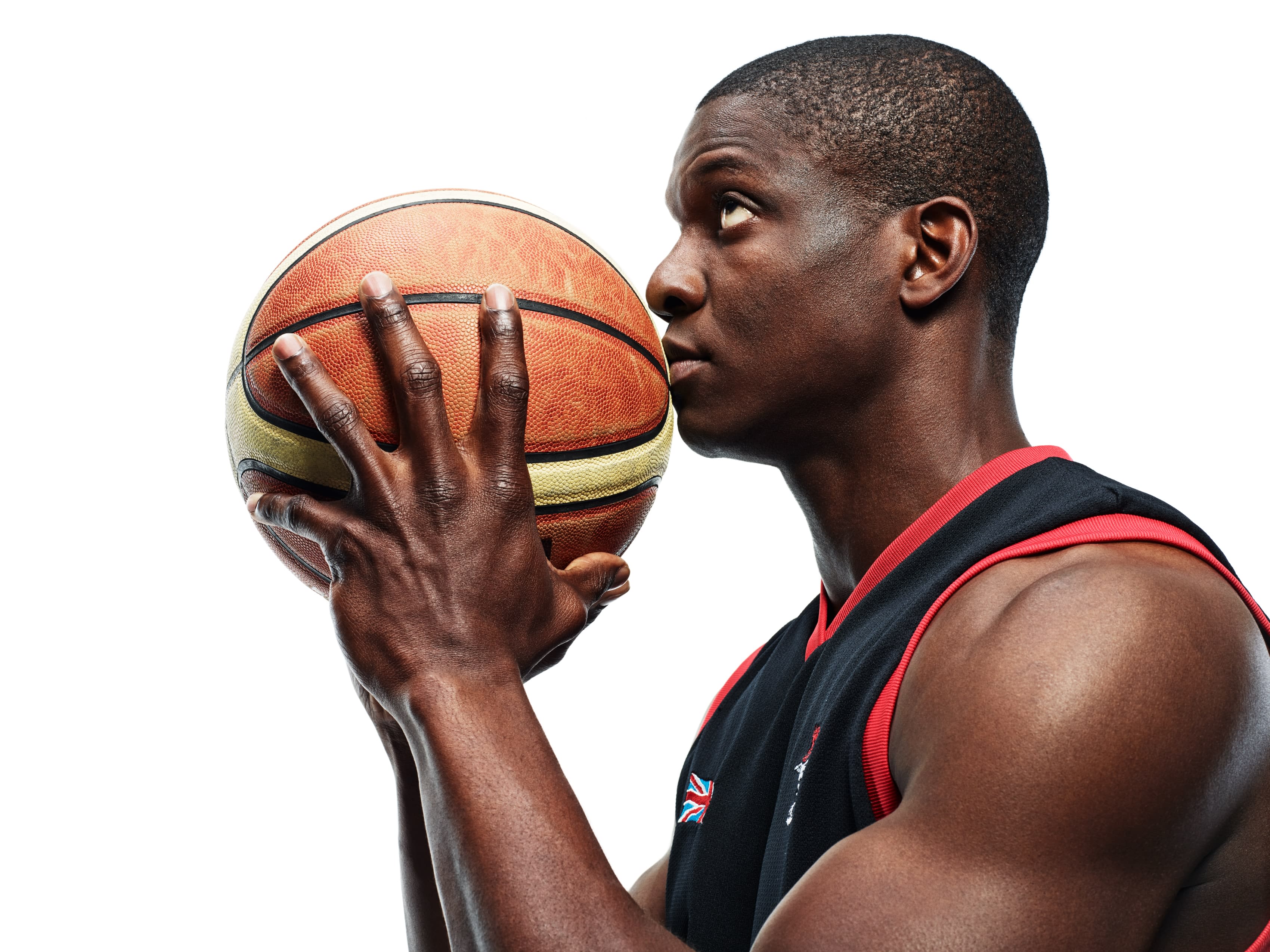 ---
90 soldiers
photographed
in just 4 days
---