Barclays
Banks are central to many of the biggest moments of our lives. Yet few of us actually enjoy our relationship with them. So, how can you engage customers and raise brand perception beyond the purely functional – particularly when your product line is so complex? That was the problem that led British banking icon Barclays to our door.
---
Barclays is a worldwide financial brand that traces its banking origins back to 1690 – today helping countless businesses and individuals build the future they want. Yet despite a rich heritage and global reputation, the brand offered little standout from its competitors.
Following deep research into banking consumer behaviour, we unearthed an opportunity to focus on personalisation and service. Developing the concept of 'Everybody Counts', we then worked with Barclays to embed this new brand vision at every customer, colleague and community touchpoint.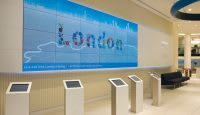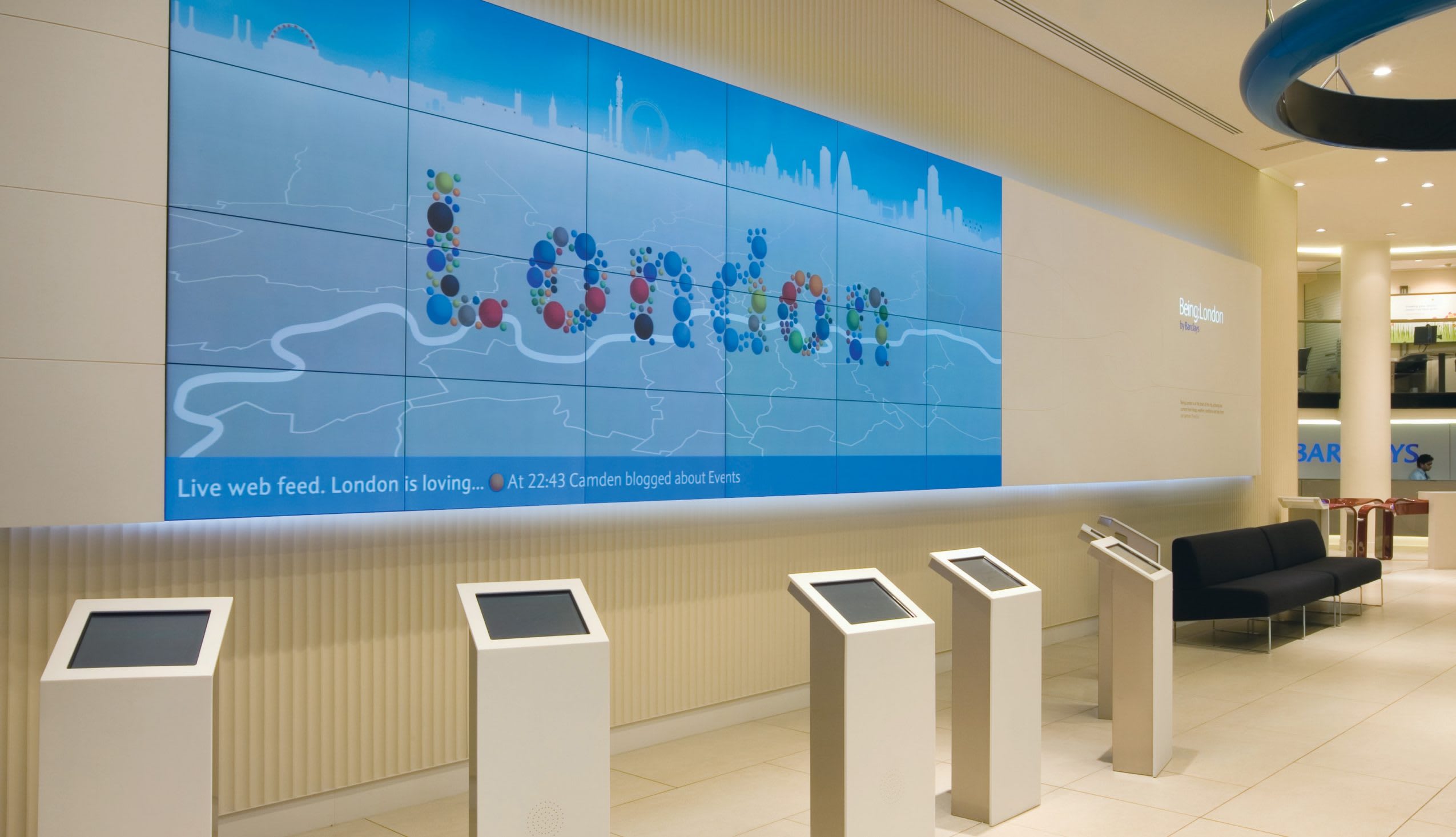 The new face of banking
Piccadilly flagship branch retail design
Online servicing may be growing in popularity, but it's in branch where consumers engage deepest with their bank. So, for the new Piccadilly flagship, we wanted to help Barclays' customers feel the brand love.
We created a range of in-store digital experiences to bring more people into branch, as well as make their visit more personal, more interactive and more valuable. With over 70% of customers engaging, our work introduced a new kind of banking experience.
Partnering with Time Out magazine, we created the 'Being London' installation – a real-time, digital representation of the exciting things Londoners were talking about. Moving picture walls – with all content created and executed by our team – brought customer stories to life. While at night, an interactive storefront projection continued to engage passers-by and build intrigue even after closing hours.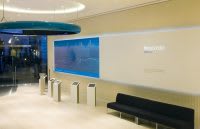 Signs for all times
Retail signage
Bank branches are key stopping points on the high street. While coffee shops and other chains come and go, they stick around – often establishing long relationships with customers. With this in mind, we developed a branding approach for Barclays high street retail sites, from concept through to prototyping and testing. Creating guidelines that documented all principles and implementation techniques for the brand to roll out across all branches.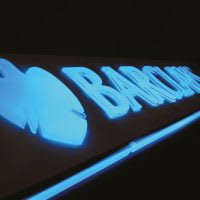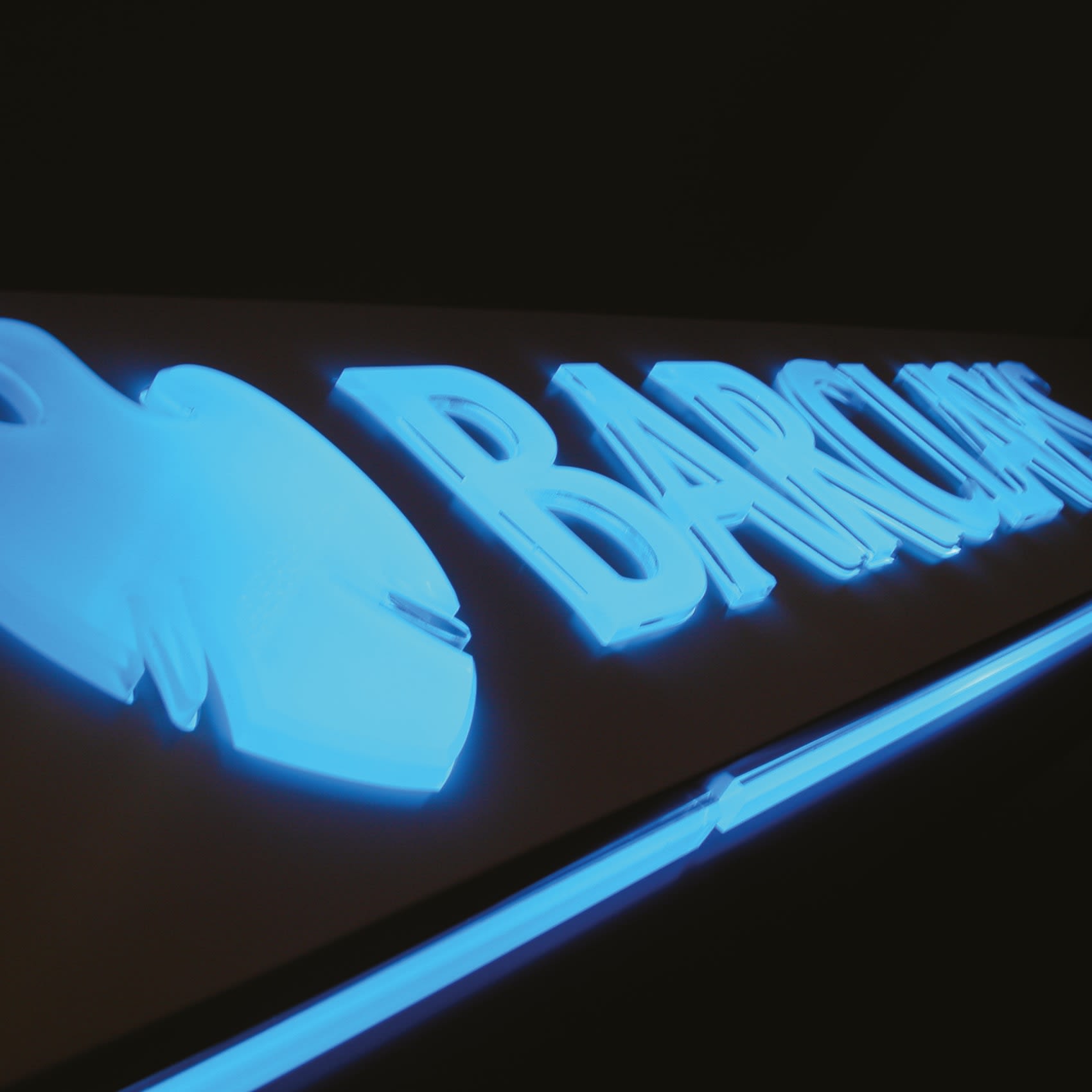 The One Off have a collaborative and dynamic approach to solving client problems. This was a project on a scale that neither we, nor the agency team, had worked on previously.

David Delaney, Head of Global Brand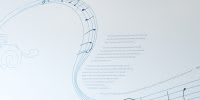 A new home. A new approach.
Head office interior design
Moving their London HQ to 1 Churchill Place at Canary Wharf, the new Barclays head office offered the perfect opportunity to embed 'Everybody Counts' into the mindset of the business. Working across interior design and internal communications, our team created spaces that told stories of the amazing things staff members had done for their communities – with the aim to inspire and unite the brand's 5,000 employees.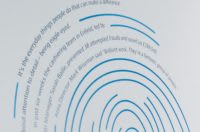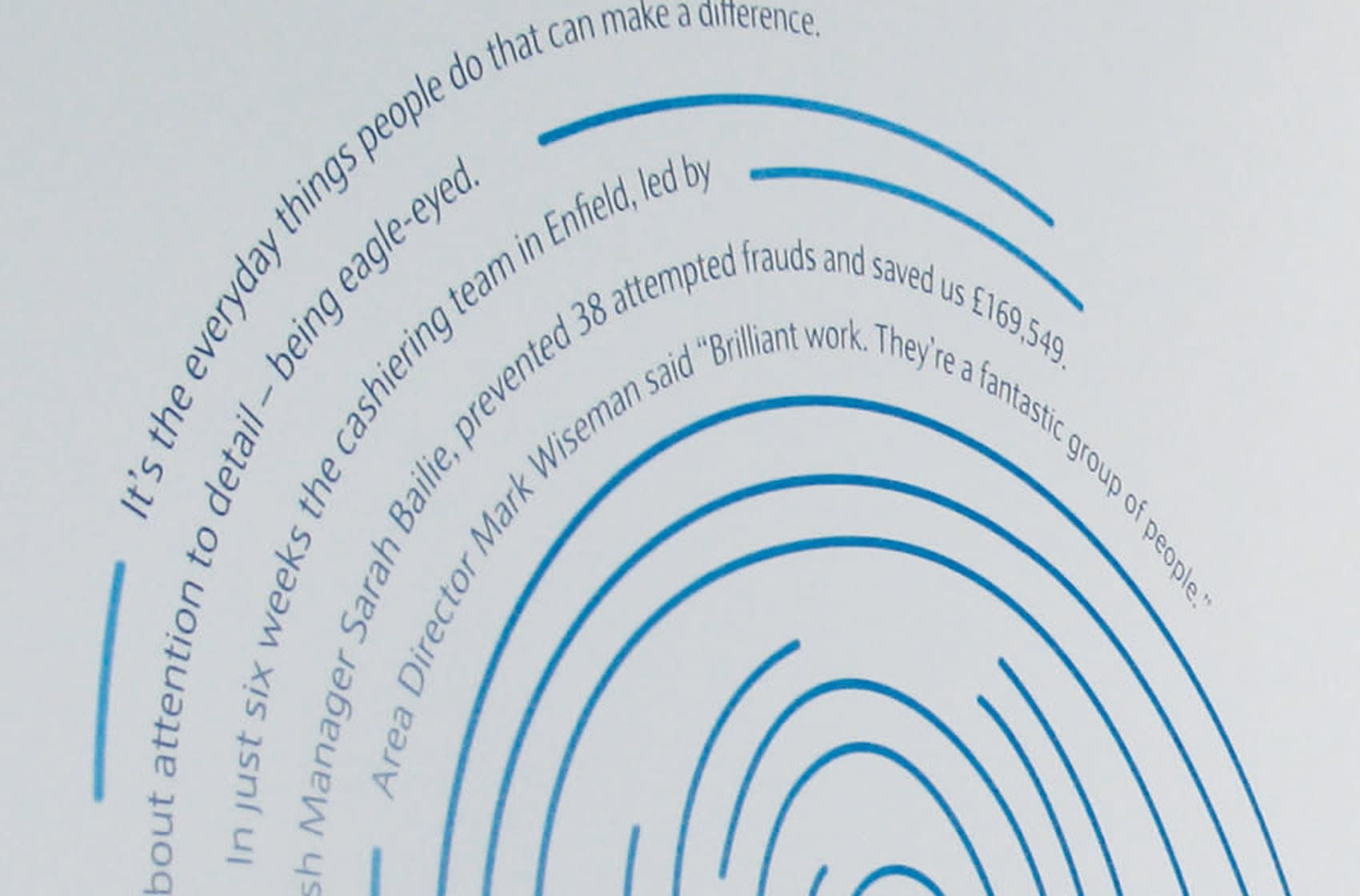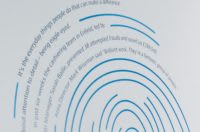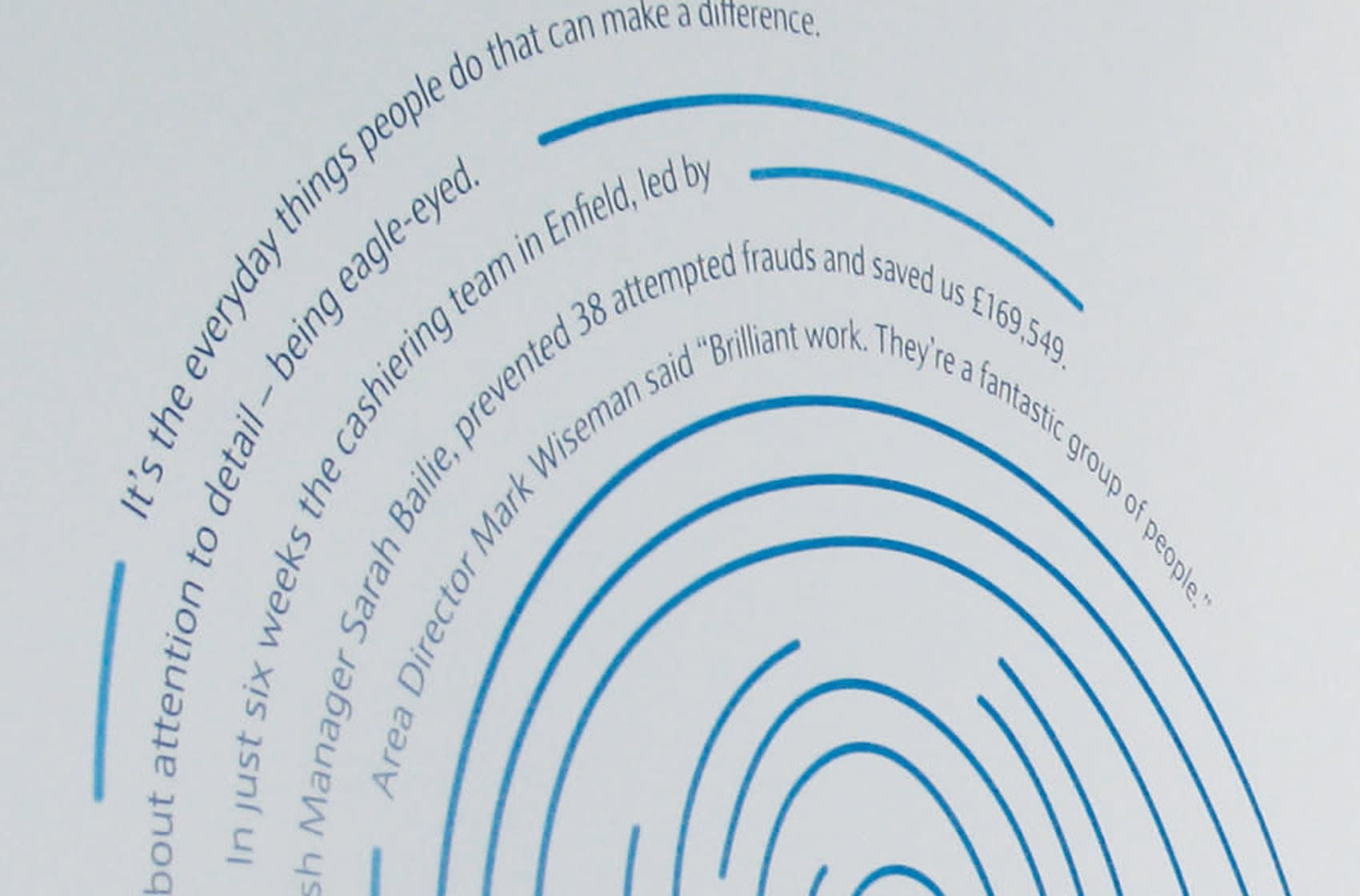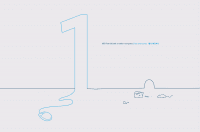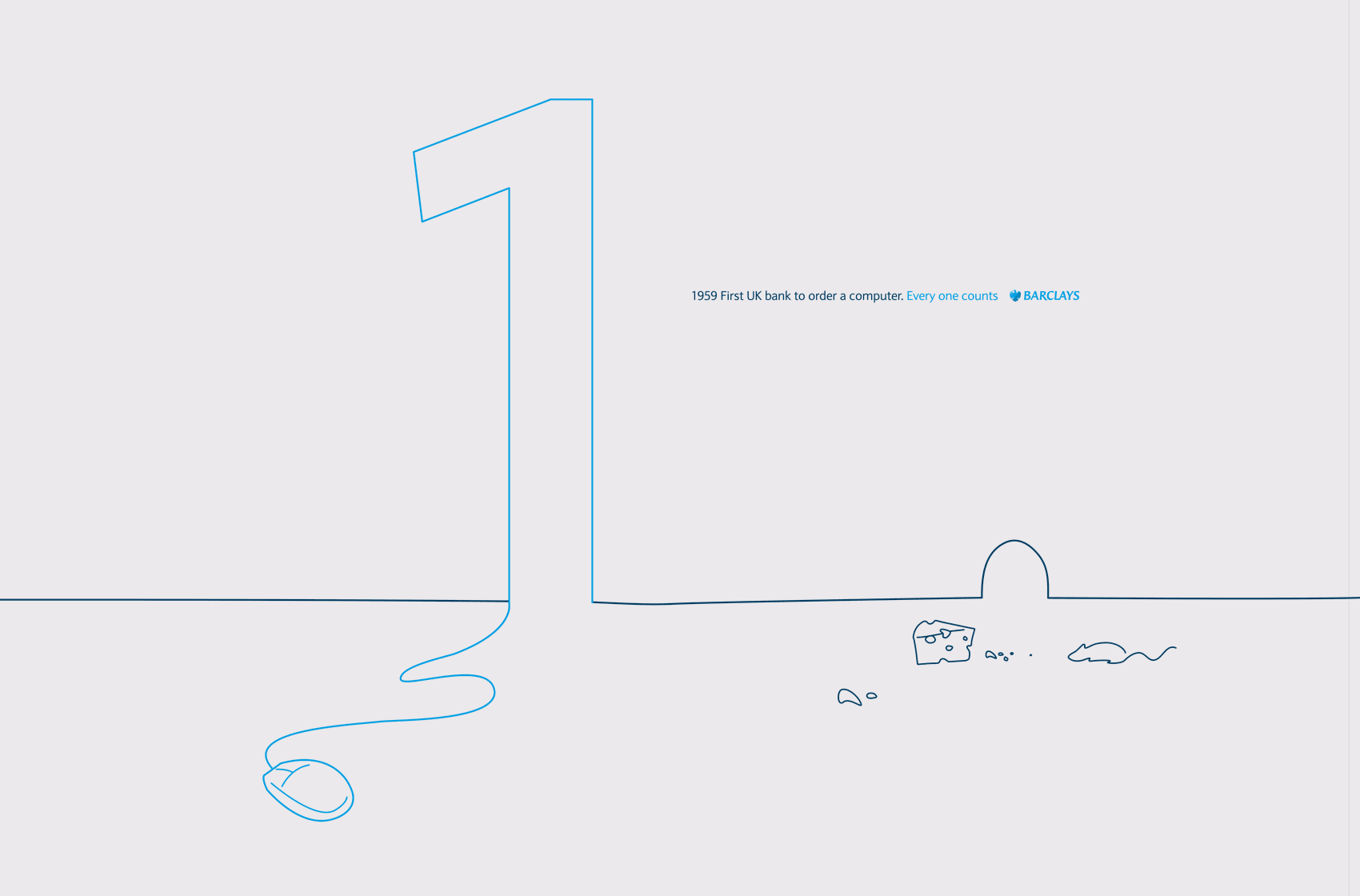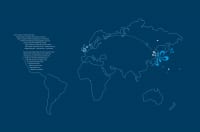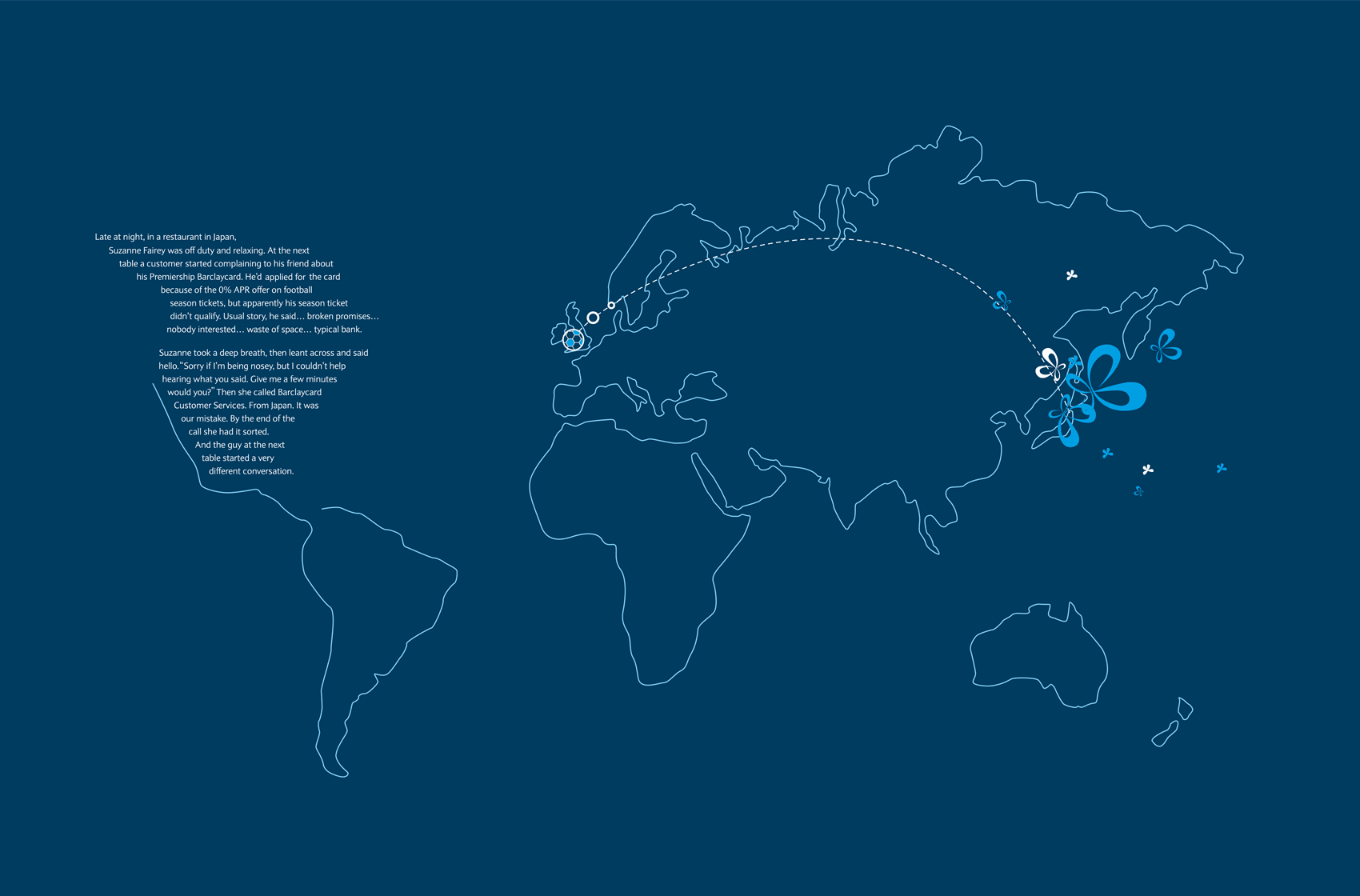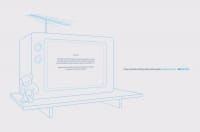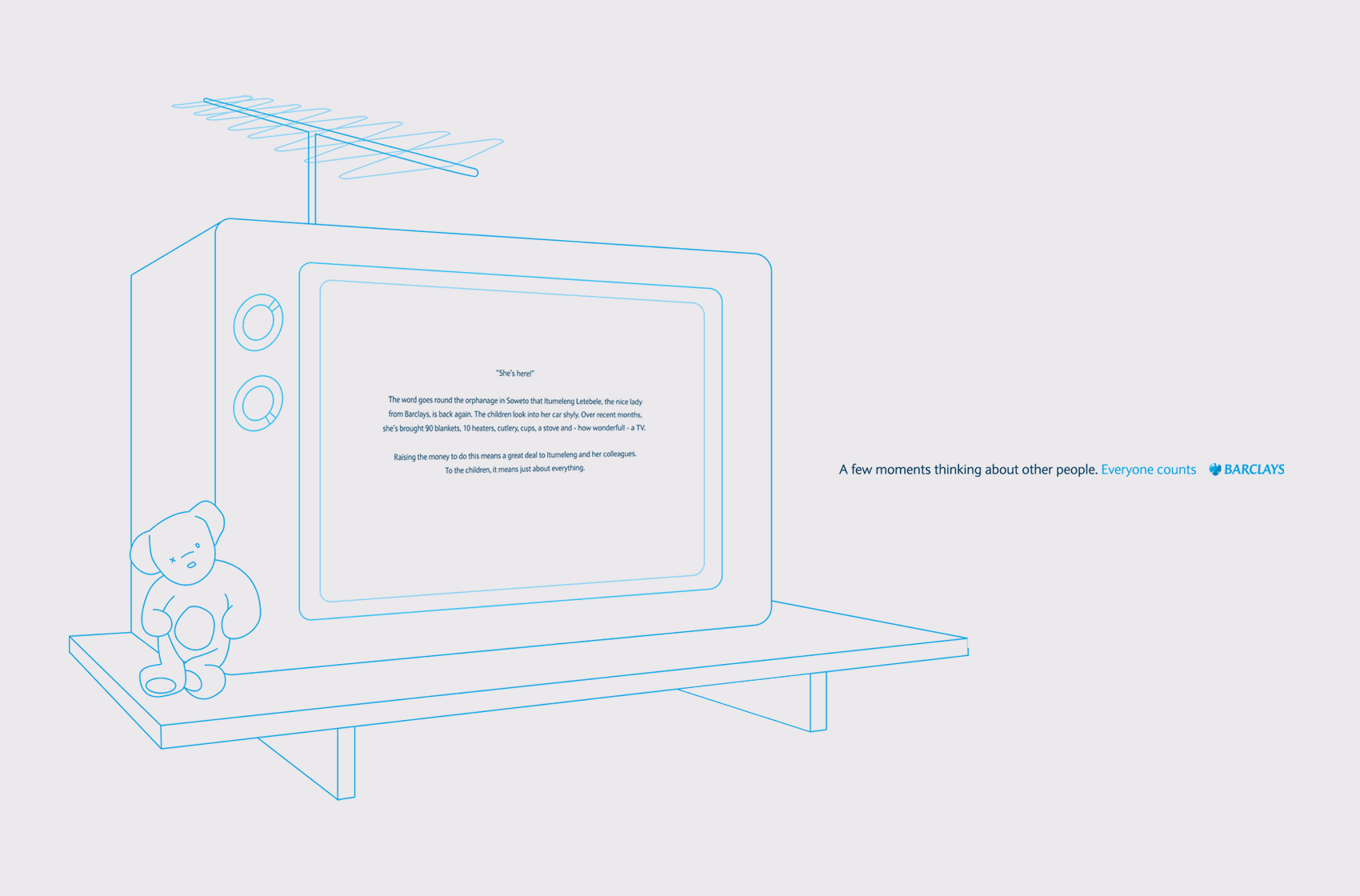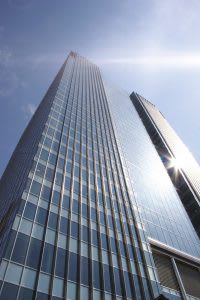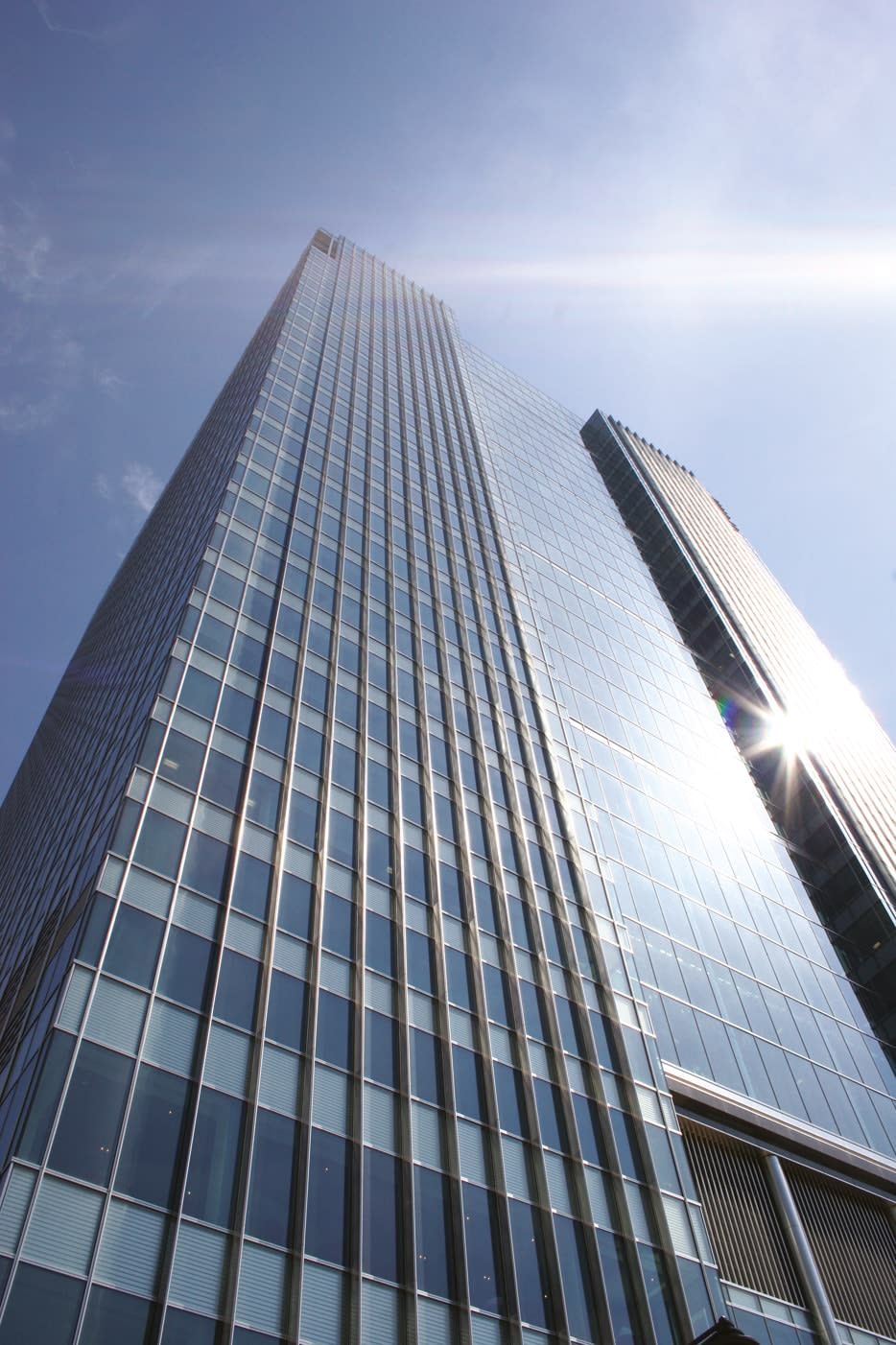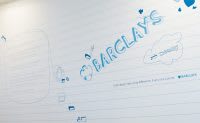 Graphically illustrated by 'Talking Walls' throughout the building, these stories (all 123 of them) help to build a sense of pride – within employees, and the business itself. But walls were just the start. Every aspect of the working space was considered, from the chairs to the flowers on reception. All documented in a style guide ready for Barclays to rollout globally across retail branches, corporate wealth centres and offices.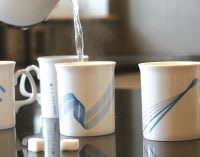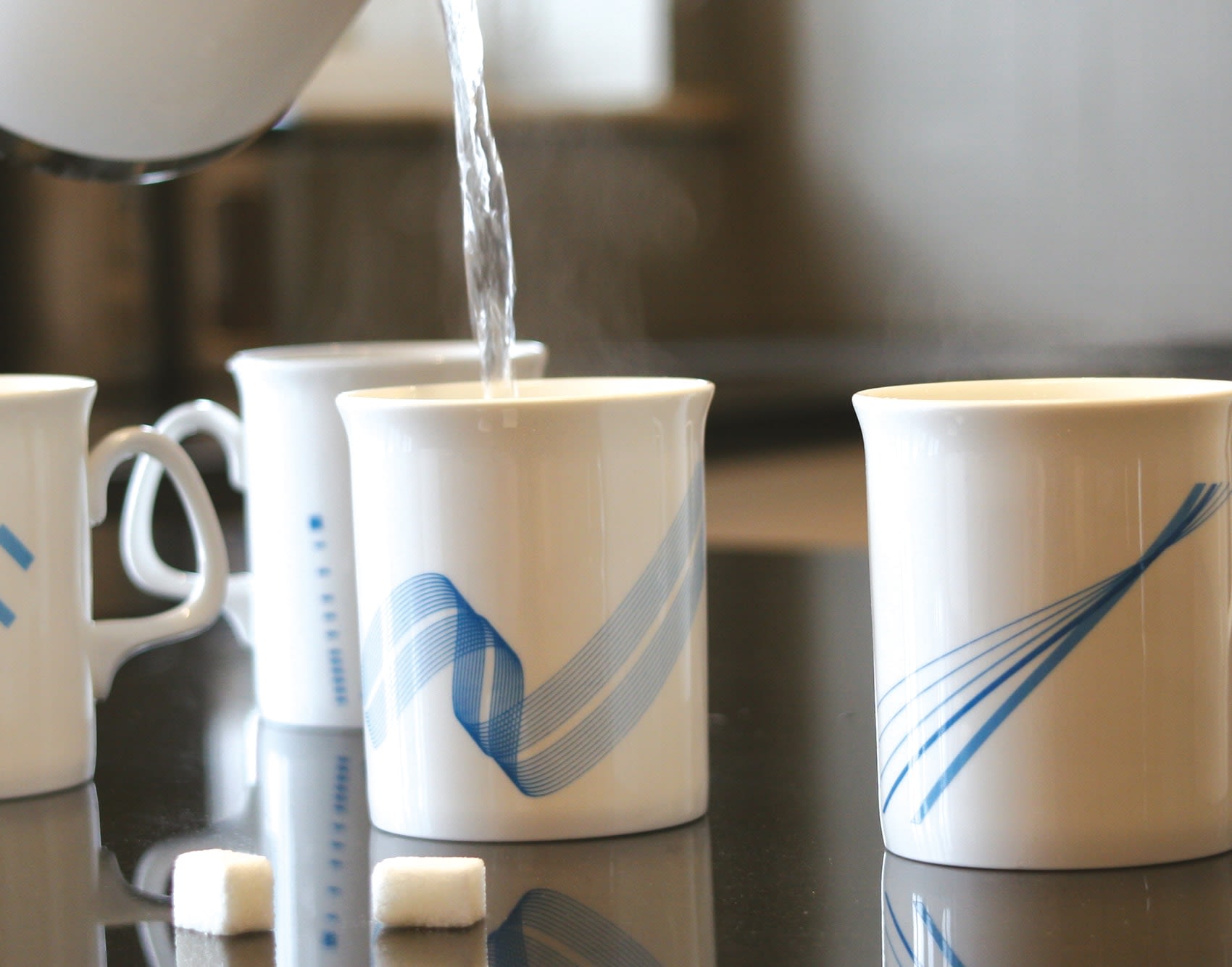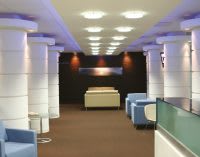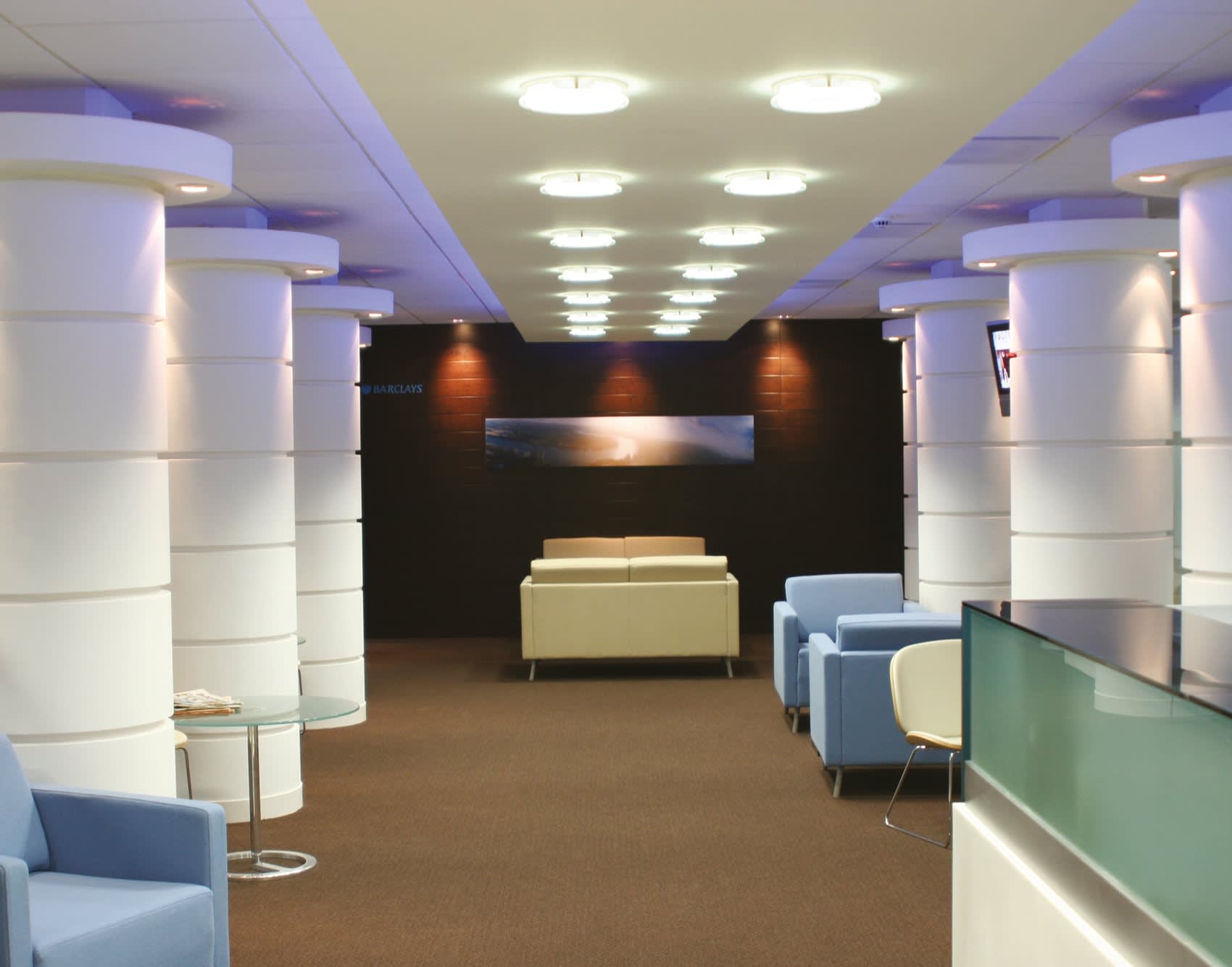 With the new office space in place, Barclays has managed to foster a closer and more invigorated workforce – evidenced by a significant drop in staff attrition rates, which in turn has created a significant cost saving in training and recruitment. Thanks to this success, the model is now in place at Barclays wealth centres throughout Europe.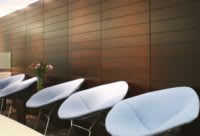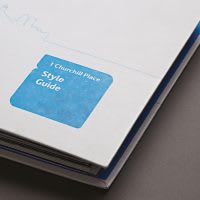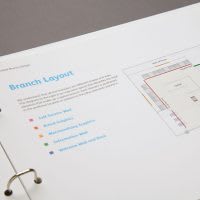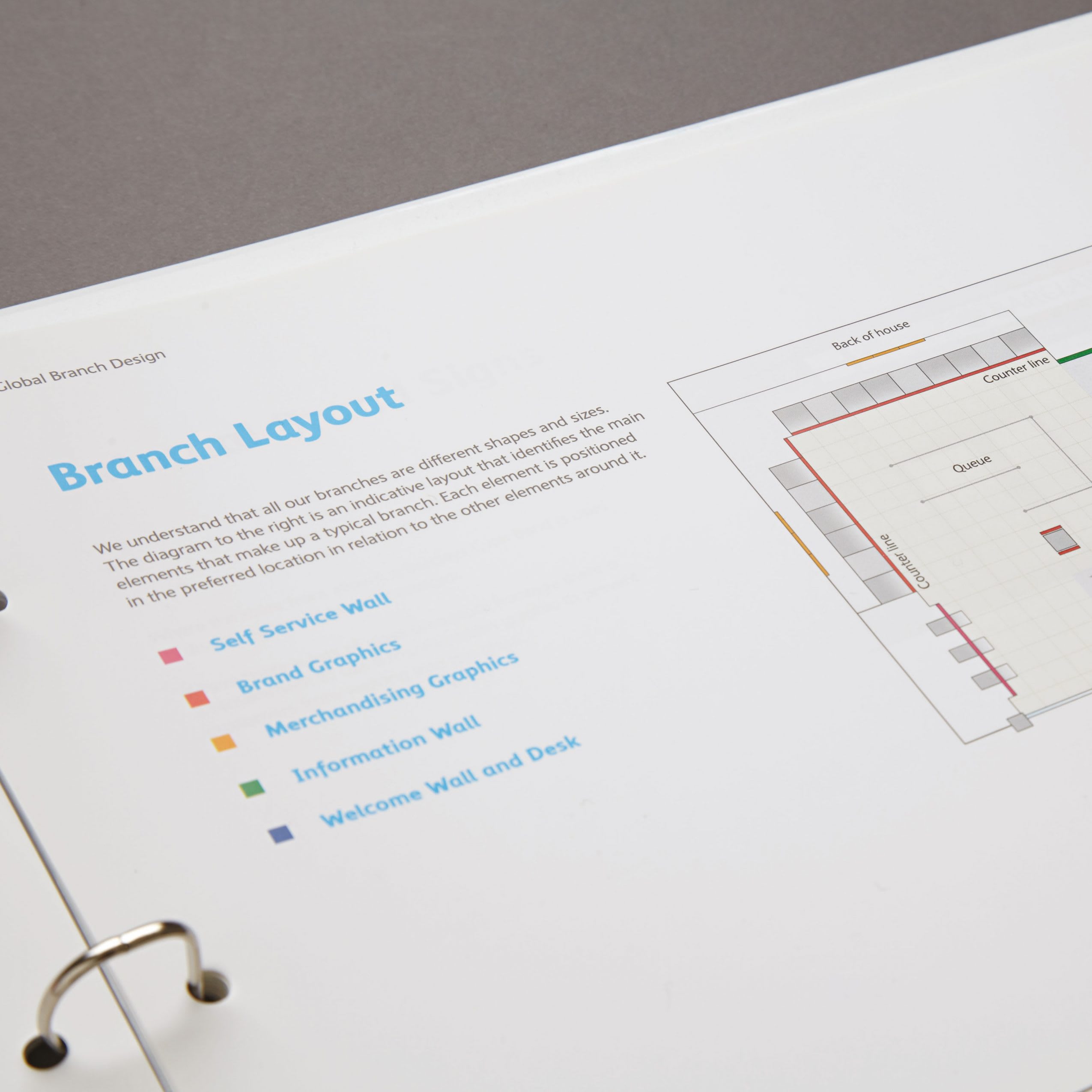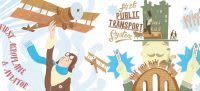 Global brand. Local touch.
Manchester flagship branch retail design
As the first of the new Barclays flagship branches, our retail concept for the brand's Manchester location was built around the city's own great 'firsts'. Working with local illustrators to create an even stronger sense of personalisation, the design brought Manchester's scientific and social achievements to life in fun, colourful ways. From Ernest Rutherford splitting the atom in 1917 and the city's pioneering public transport system, to the world's first lonely-hearts ad.