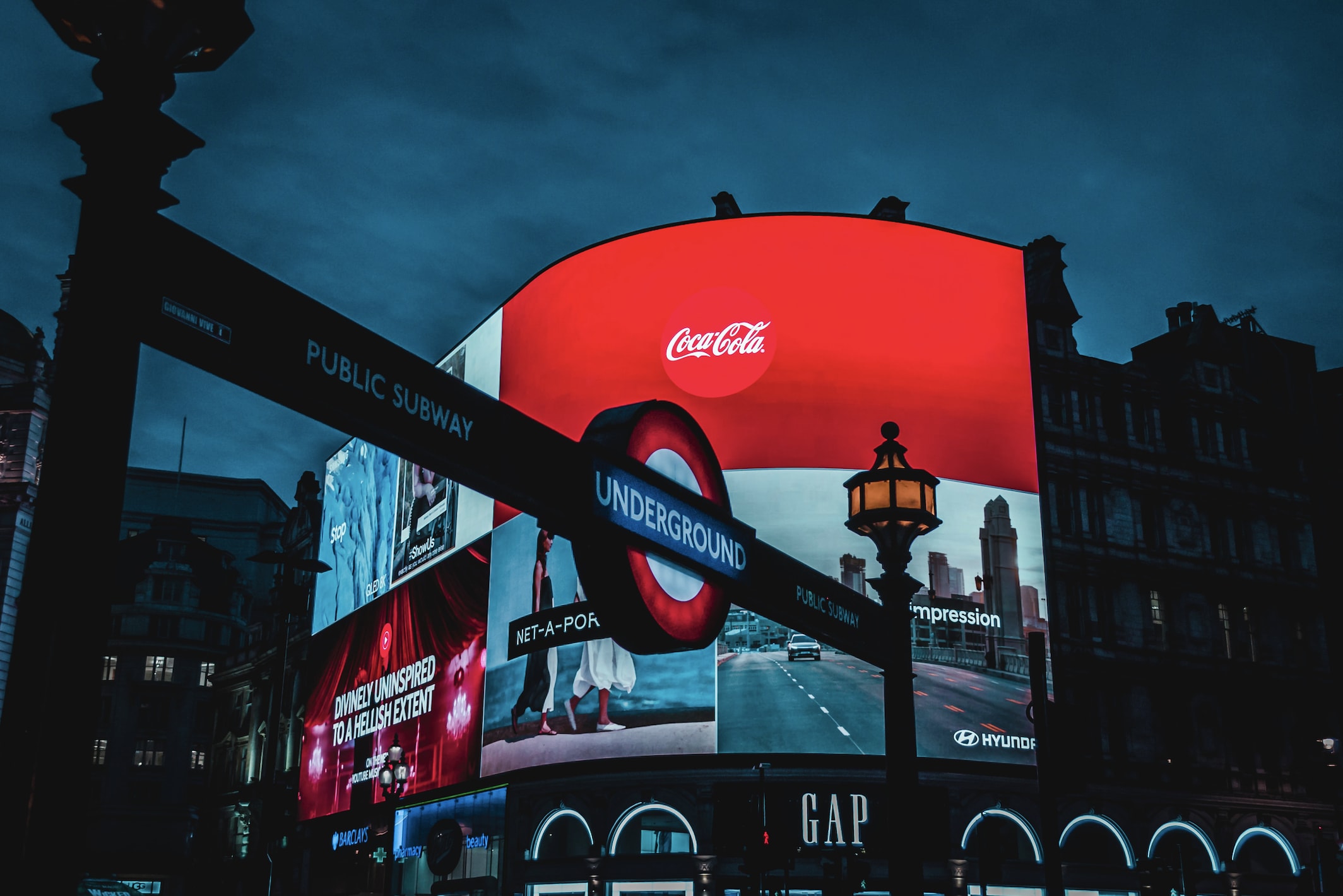 How lockdown changed advertising
By Chris Redshaw , on 22nd July 2020
As the UK went into lockdown in the last days of March all but the most essential stores closed, pubs and restaurants shut their doors and for all but an hour a day people were forced indoors. With household spend being cut, travel banned and normal life paused, brands with campaigns created and media booked had to react to strange and uncertain times.
Suddenly campaigns driven by humour and referencing the struggles of everyday life were way off the mark for resonating with their audiences and could even damage a brands reputation.
While some brands pulled their advertising completely others set their creative teams briefs with greatly reduced budgets, even tighter timescales and a new tone of voice reflective of the distress.
Emotion became more pertinent than ever with brands keen to show that they understood the severity of the situation and how they were making a difference. Dove and EE both produced heartfelt campaigns sharing in the sense of national appreciation for the NHS.

But what to do with your out-of-home campaign? With empty streets and cities at almost complete standstill by early April many brands simply didn't have time to replace their billboards and thousands were given over to thank you messages to the NHS.
One brand that managed to turn the crisis into an opportunity were snack brand Emily Crisps. Their 'ditch dull, eat bold' campaign aimed at reinvigorating the snack sector and set to launch over the April bank holiday was re-thought and adapted to become hyper relevant.
Their headline 'Our first ever poster, seen by a runner and one pigeon. Typical.' held just the right amount of self deprecation to become a viral image.
"Sometimes you've got to go online to go offline. Sometimes the stuff you do in the real world then makes people want to see it online. Sometimes you might buy out-of-home and that is what gives you the social currency to go on to the digital channels and really perform." explained Nurture Brands' managing director, Adam Draper.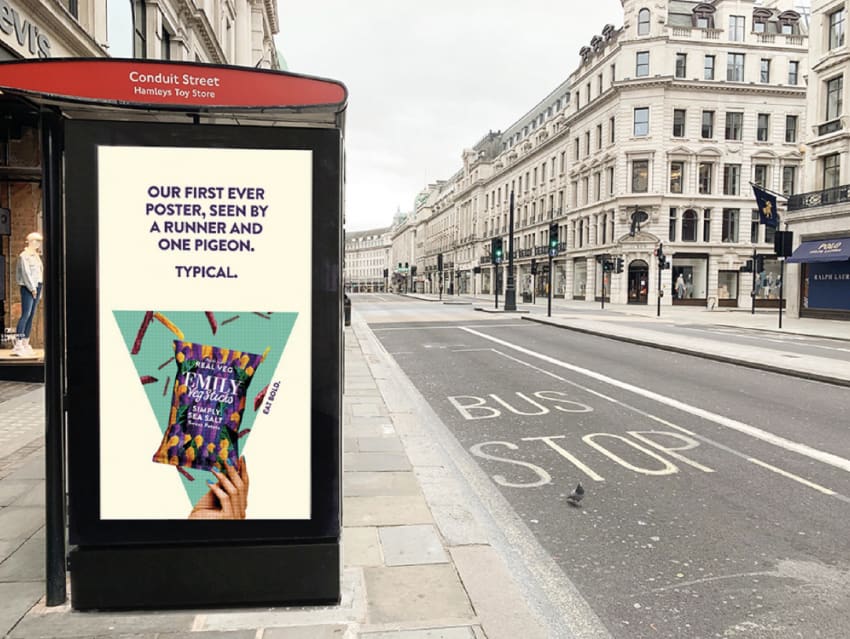 What next?
As the country gradually re-opens and some resemblance of normal life returns, brands have begun adjusting their messages once more. As people have started to feel more hopeful and optimistic at the global situation as have brands. KFC's 'We'll take it from here' advert empathises with people's attempts to recreate their favourite takeaway during lockdown as they announce their return.

But, perhaps the most relevant campaign for brands was launched by London Advertising, advising people to, well, advertise.
For some brands now is the time to turn their ad spend back on, while for others it's time to adapt. Either way the biggest challenge will be to keep up with peoples changing behaviour in this new normal.