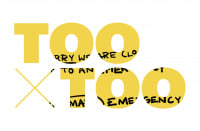 Issue
#009
Brands close shop, Tim Walker's 'Wonderful Things', sustainable shoes and Airbnb's noble offer
By Charlotte Hurd, on 20th September 2019
Welcome to your Friday dose of TOO x TOO – our round up of the four most exciting, unusual or interesting things to drop in the last seven days, brought to you by the insights team here at The One Off.
Brands join the Global Climate Strike
A number of brands are taking action today to mark the Global Climate Strike, which invites people to shun schools and offices in favour to take to the streets to highlight humanity's impact on the environment.
Cosmetics retailer Lush has closed all of its stores, whilst Channel 4 are using their evening weather report to tune in with the strike.
Patagonia have also launched their 'Facing Extinction' campaign mobilising young activists. The company founder, Yvon Chouinard released a statement that reads:
'The cure for depression is action. Today's generation of climate activists prove it: They're demanding bold, urgent action and energising a movement. We stand with them.'
'Wonderful Things' for the weekend
Tim Walker's long-awaited exhibition, 'Wonderful Things' is due to open at The V&A museum in London, tomorrow.
The opening room of the exhibition is dedicated to portraits of Walker's previous subjects including Sir David Attenborough, David Hockney, Grayson Perry and Kate Moss.
'Wonderful Things' then explodes into an exploration of colour, multiculturalism and history allowing visitors to experience the extraordinary creative process of one of the world's most inventive photographers.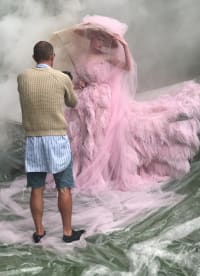 A more sustainable way of running
The fashion industry has recently come under much scrutiny due to its huge impact on the environment. Enter Veja, a sustainable trainer brand previously only a shoe choice for the Shoreditch hipster which hit the mainstream when modelled by non other than Meghan, Duchess of Sussex.
Veja have been working for over 15 years to preserve the rainforest as a valuable resource and this week announced the launch of its first ecological running shoe.
'Condor' is made from 53% bio-based and recycled materials with the shoes upper constructed from 100% recycled bottles. Veja hope that the shoe will not only be loved by runners but will provide a blue-print for global companies.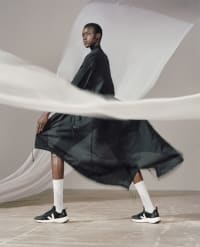 Live like a lord or lady…
Fans of hit TV show Downton Abbey have been given opportunity to live like royalty and stay in the stately home where the show is filmed.
To mark the shows return, Airbnb have invited guests to stay in one of the house's 300 rooms and be 'treated like royalty'.
Applicants need to prove their passion for all things Downton with only the most creative submissions being chosen.