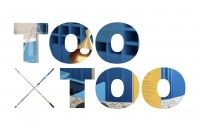 Issue
#046
Selfridges #ProjectEarth, Pot Noodle's new take on Freshers Week, Ikea's vacation in a box & 'Golden Hour' in Manchester
By Charlotte Hurd, on 19th August 2020
Welcome to your weekly dose of TOO x TOO – our round-up of the four most exciting, unusual or interesting things to drop in the last seven days, brought to you by the insights team here at The One Off.
Selfridges #ProjectEarth
Selfridges have recognised that they must embrace changes in consumer habits which have seen ethical and environmental concerns pushed to the front of the queue.
Their Project Earth initiative sees the introduction of clothing rental, a second-hand fashion shop, beauty pack recycling and a concierge to help organise product repairs as part of a five year sustainability plan intended to adapt to new ways of living.
"I think we've all changed and people will care not only about how you do business, but how you place people and planet at the heart of your thinking. So many businesses are so far away from that and I'm proud to say that I think [Project Earth] is transformational."
"We need to ask ourselves whether Oxford Street, and not just Oxford Street, all of our town centres and cities, are comfortable, easy and enjoyable places to shop and also then how do we protect the environment. Of course Oxford Street should be pedestrianised,"
Pot Noodle – gaming experience for Virtual Freshers
The Coronavirus pandemic has had effect on many live events across the country and Freshers Week is no exception. Many universities have created digital events which will act as opportunity for students to meet and start their university semester.
'The Digital Welcome' by Pot Noodle will provide an interactive platform allowing students to sign up to societies and sports teams, connect with local businesses and access brand content.
"We would have loved to have brought Pot Noodle to life physically on campus during freshers' week, but instead, this digitised platform presents a great opportunity for us and other brands now and in the future."
Lori Henebury, media and marketing co-ordinator at the University of Birmingham Guild of Students, said: "It is really important that new students get to understand what their universities offer outside of just their courses and The Digital Welcome is a brilliant platform which does just that in these unprecedented times."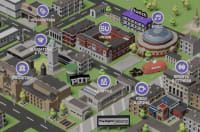 Ikea – Vacations in a box
With travel plans up in the air for many, Ikea have stepped in to help give a slice of summer.
The holiday themed series is split across four themed boxes to transport users to Cappadocia, the Maldives, Paris or Tokyo. The Paris box features a rattan bread basket and coffee mugs whilst the Maldives box has a potted palm and blue fairy lights for an island atmosphere.
In lieu of Ikea's usual assembly instruction booklet comes an activity book that includes recipes, playlists and dances to offer people a foreign culture sampler.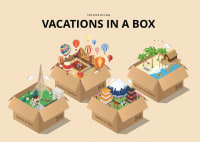 'Golden Hour' in Manchester
'Golden Hour' is a short film telling the story of life in lockdown. Produced by Manchester-based creative talent, the film explores how day to day life has been changed, possibly forever. Filmed in the heart of Manchester, the creators wanted to document the eerie events of lockdown, creating a time capsule for future generations.
Referring to the time just after sunset or shortly before sunrise. "Golden Hour" is a period of limbo before the day has ended or before a new day begins. As well stay at home waiting for the return of normality, lockdown has been our generation's "Golden Hour". The end of something old, the beginning of something new.