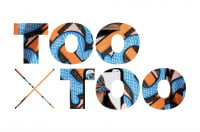 Issue
#045
Free pizza for 'nice Karens', Burberry's 'social retail' store, Camp Hox staycation & Ikea have a fashion moment
By Charlotte Hurd, on 7th August 2020
Welcome to your weekly dose of TOO x TOO – our round-up of the four most exciting, unusual or interesting things to drop in the last seven days, brought to you by the insights team here at The One Off.
Free pizza for 'nice Karens'
Domino's Pizza has ditched a promotional offer after handing out free pizzas to 'nice' women named Karen.
The 'Karen' moniker is increasingly being used to denote middle-aged white women displaying racist or obnoxious behviour.
But in New Zealand, the chain said it wanted to 'take the name back and celebrate all the nice Karens out there' by offering them free pizza.
The offer however has been met with widespread outrage, with people saying it 'rewarded privilege'.
A Twitter user wrote: "Please Dominos, stop. Karens ask to speak to the manager and actively try to get low wage workers fired. Karens put people at risk by refusing to wear a mask. Karens don't need your defense."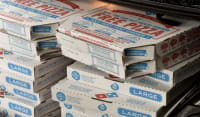 Burberry open 'social retail' store
Burberry have opened their first "social retail" store in China. The 5,800 square foot store combines a physical store experience with a digital one (via its new WeChat mini-program).
All of the store's merchandise contains a tag with a QR code; the more codes are scanned and the more the customer interacts with Burberry, the more 'social currency' the customer receives. This includes being able to bring a digital animal character to life, access exclusive items from the cafe, and enter the "Trench Experience" (a special room where shoppers can try on Burberry's signature trench coats and create online content).
Via the mini-program, customers can contact customer service, receive exclusive content, share their own content, book a preferred fitting room (with adjustable lighting and a special playlist) and more.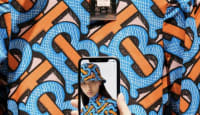 The Hoxton's pop-up staycation
With travel so uncertain hotel brand The Hoxton have created a branded pop-up for those looking to staycation. Camp Hox features 12 lotus tents fully equipped with everything any glamper could need.
This is a great way for city hotels, suffering as a result of the pandemic, to capitalise on the outdoor travel opportunity while winning new legions of fans.
Ikea have a fashion moment
A collaboration between Ikea Japan and Ikea Sweden sees the brand's first foray into fashion. The 10-piece collection is available exclusively at the Harajuku store in Japan for a limited time.
Alongside clothing items such as a hoodie and t-shirt bearing the Ikea logo, the collection includes a water bottle, umbrella and towel.
The collab only available for for a limited time only, echoing the hype that builds around limited-edition drops from streetwear brands, while also embracing Harajuku's status as a streetwear capital.