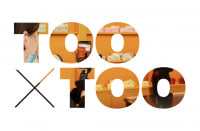 Issue
#039
A socially distant Christmas, Gucci's return to retail, Vogue's frontline cover stars & a vehicle able to detect viruses
By Charlotte Hurd, on 8th June 2020
Welcome to your weekly dose of TOO x TOO – our round-up of the four most exciting, unusual or interesting things to drop in the last seven days, brought to you by the insights team here at The One Off
Socially Distanced Christmas Cheer
Iconic experiential design studio Bompas & Parr have released a white paper providing festive inspiration for 2020 'the year that nobody expected'.
They consider how new sanitary rules and social rhythms will impact our interactions at Christmas. They foresee that consumer behaviour will be striking a balance between Collective Optimism and Crowd Anxiety at Christmas.
They set out the following proposals for our future festive period:
Drive-thru Christmas
Bompas & Parr foresees family-filled vehicles going on a Christmas journey – think elves on roller skates, wishes made via car-light Morse code, and carwashes converted into snow storm machines. For those without vehicles, it imagines socially distanced feasts served on trains, and Christmas scavenger hunts that allow small groups and families to explore decorated towns in a gamified way.
Snow & Sanitiser
With health and hygiene still set to be front of mind for consumers hosting Christmas parties in 2020, sanitation will take a festive guise. Antibacterial snow machines and Clouds of Cleanliness – an array of baubles that erupt with sanitiser – are potential options.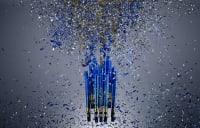 Gucci bring back personal shopping
In a bid to recreate its in-store experience, the brand has launched Gucci Live, a video service which allows staff to communicate with customers on their mobiles or laptops.
Currently only a handful of staff are dedicated to this, but more are being assigned given early 'positive feedback.'
"The mission of our Gucci 9 global service centre is to provide our customers around the world with a direct connection to the Gucci community that is a seamless, always accessible, personalised experience," Marco Bizzarri, Gucci president and CEO, said in a statement when Gucci 9 opened. "The service is delivered according to the values that define and differentiate our brand today: a human touch powered by technology."
British Vogue honours key workers
Vogue magazine, this month is honouring workers on the frontline of the coronavirus pandemic in its latest issue.
Titled "The New Front Line", the magazine's July issue stars three women on its cover: Narguis Horsford, a train driver on the London Overground; Rachel Millar, a 24-year-old community midwife in east London; and Anisa Omar, a 21-year-old supermarket worker in King's Cross.
Edward Enninful, editor-in-chief of the publication, said he could "think of no more appropriate trio of women to represent the millions of people in the UK who, at the height of the pandemic, in the face of dangers large and small, put on their uniforms and work clothes and went to help people".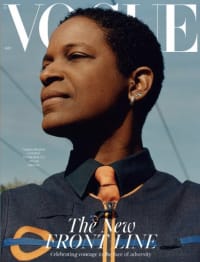 The vehicle made to battle viruses
Chinese based Geely have announced its decision to pivoting its pollution technology to the Covid-19 crisis with a new car that can allegedly stave off pathogens and viruses, akin to wearing a mask.
Pathogen-filtering air systems are an existing focus for automotive manufacturers to appeal to health-conscious consumers, particularly in areas of high pollution such as China and India. However, this pandemic is spurring on these innovations and garnering global appeal.
The car's intelligent purification system works with the car's air conditioning to prevent pathogens from entering the car's cabin and removing and eliminating those that do.