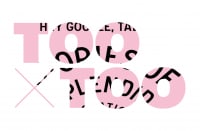 Issue
#033
Brands under scrutiny, Snapchat aids social distancing, Google's Literary Respite & Budweiser bring back a classic
By Charlotte Hurd, on 27th April 2020
Welcome to your weekly dose of TOO x TOO – our round-up of the four most exciting, unusual or interesting things to drop in the last seven days, brought to you by the insights team here at The One Off.
Did They Help?
Last month saw the launch of UK-based, Did They Help – a website which tracks brands in terms of their actions during the COVID-19 pandemic.
Users can search the site for a brand to see a positive or negative score for their behaviour during the crisis. Actions such as offering paid sick leave, donating medical supplies, or supporting food banks are all tracked. The site also ranks brands as 'Heroes' as 'Zeroes' on a public leader board.
As the pandemic continues and a recession becomes unavoidable, a brands current conduct will rightly affect its future perception. Read more about brand kindness in a time of crisis in our latest post: https://www.theoneoff.com/journal/insights/during-a-global-pandemic-will-brand-response-be-measured-in-kindness/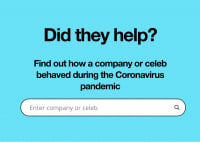 STAY BACK. SAVE LIVES.
Global agency, we are social have released Snap Safe in response to the Coronavirus epidemic.
The Snapchat lens helps users to practice social distancing whilst out in public. People can use the tool to see how far away from others they are and if someone gets too close to the user – standing less than the recommended two meters away – the lens sends a message to the user to 'STAY BACK. SAVE LIVES'.
Snap Safe is an interactive way to help users maintain their personal space whilst social distancing.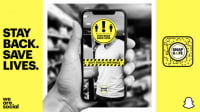 Google's Literary Respite
If, like many working from home is having an impact on your ability to concentrate, Google Assistant may have the answer. The launch of their Stories of Splendid Isolation sees a series of short clips from various writers, reflecting on the Covid-19 crisis.
With a choice of three different authors a day, thoughts range from their personal experience of lockdown to thoughts on what life might be like post-isolation.
The format is like being on a phone call with each of the authors and the short length is perfect for a moment of lockdown respite.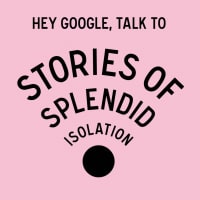 Buds Support Buds
Budweiser have created a subtle remake of their 1999 'Whassup' campaign to encourage people to stay in touch while in quarantine.
The ad was inspired by YouGov information that one in five Brits are living alone during lockdown. The new version of the ad ends with a hashtag #TogetherAtADistance and the endline 'Buds support buds. Check on yours.'