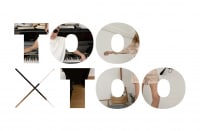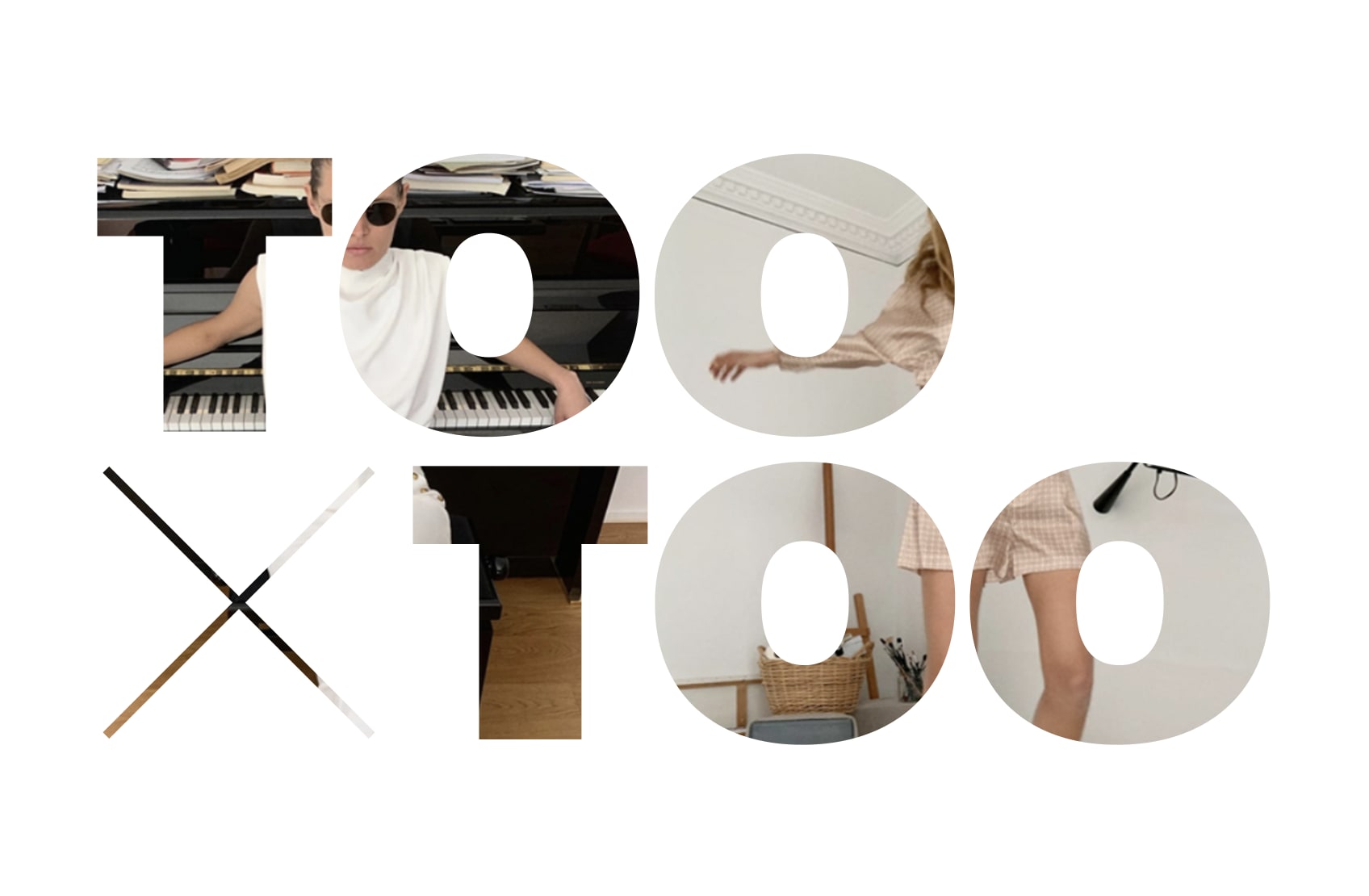 Issue
#032
#StayHome with Airbnb, Zara shot-from-home, Made.com give comfort and completion of the #36DaysofType!
By Charlotte Hurd, on 20th April 2020
Welcome to your weekly dose of TOO x TOO – our round-up of the four most exciting, unusual or interesting things to drop in the last seven days, brought to you by the insights team here at The One Off.
#StayHome with a drag queen, top chef or Icelandic yogi
With global social distancing restrictions in place for many, Airbnb have announced the launch of their online experiences to offer those stuck at home the chance to take part in virtual local-led experiences.
Hosts from over 30 countries are taking part and activities include baking, exercise and meditation. Others are providing localised tours of their beloved cities to keep travel lovers entertained.
With 55% of travellers saying they would be likely to book a future trip during lockdown this is a smart move from the brand, who by continuing their community focus will remain front of mind.
Zara's Shot-From-Home Season
With studio photoshoots on hold, Zara have had to think of innovative ways to shoot their new collection.
Zara, a brand known for its product styling, put the creative direction in the hands of their models sending their product samples directly so that they could style and self-shoot the campaign from their homes.
This inventive approach not only promotes the new collection but also feels more authentic. Models had to rely on camera and lighting equipment they had access to giving the images a relatable feel. This is an interesting response with current limitations in place and post-Covid this style of shoot could provide a more sustainable option for fashion brands.
Made.com give comfort to key workers
NHS heroes fighting on the front line against the coronavirus will now be able to rest in comfort after dozens of hospitals received hundreds of free products to give them the rest they deserve.
Made.com have generously donated sofas, sofa beds and other household items to NHS hospitals across the country.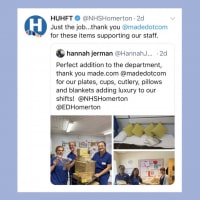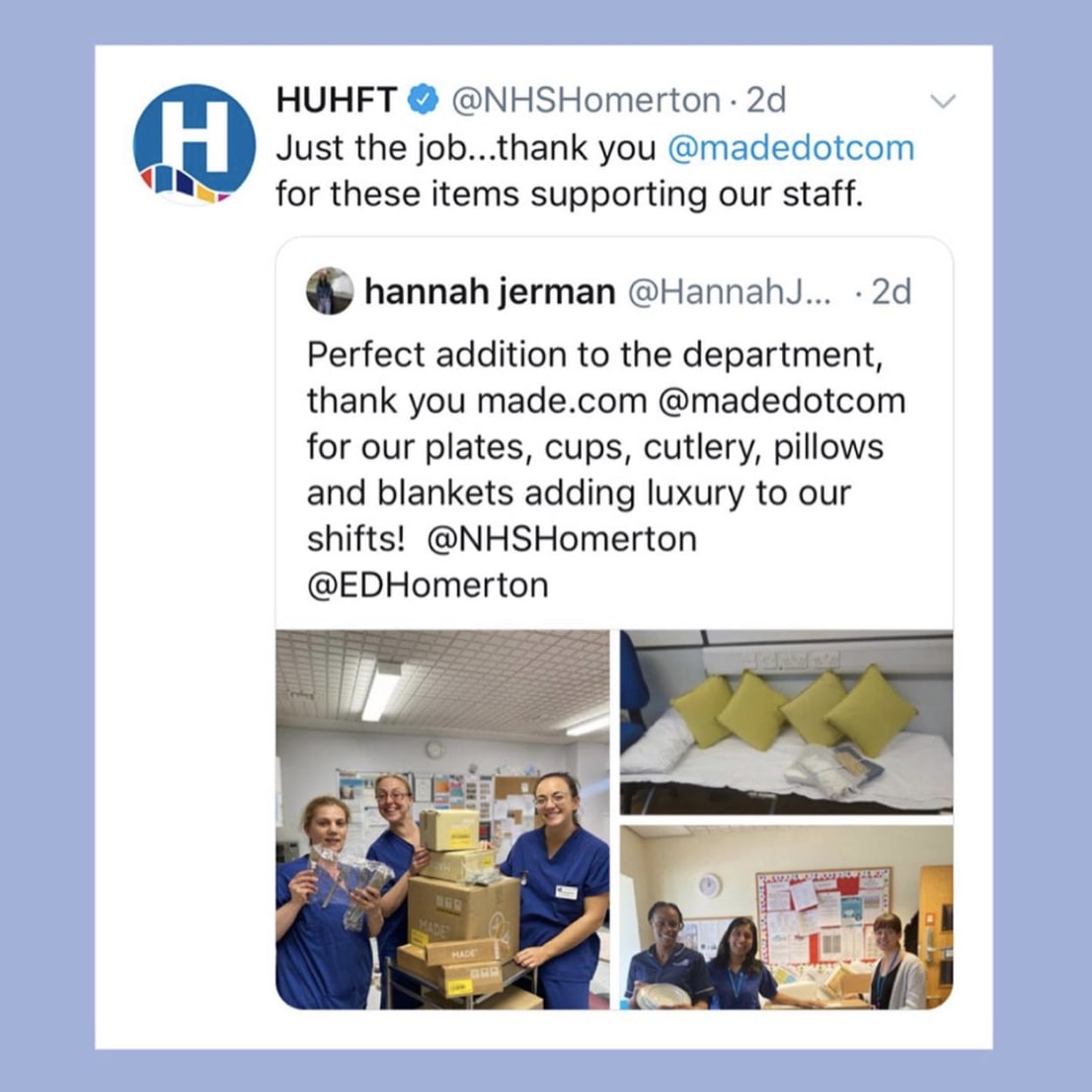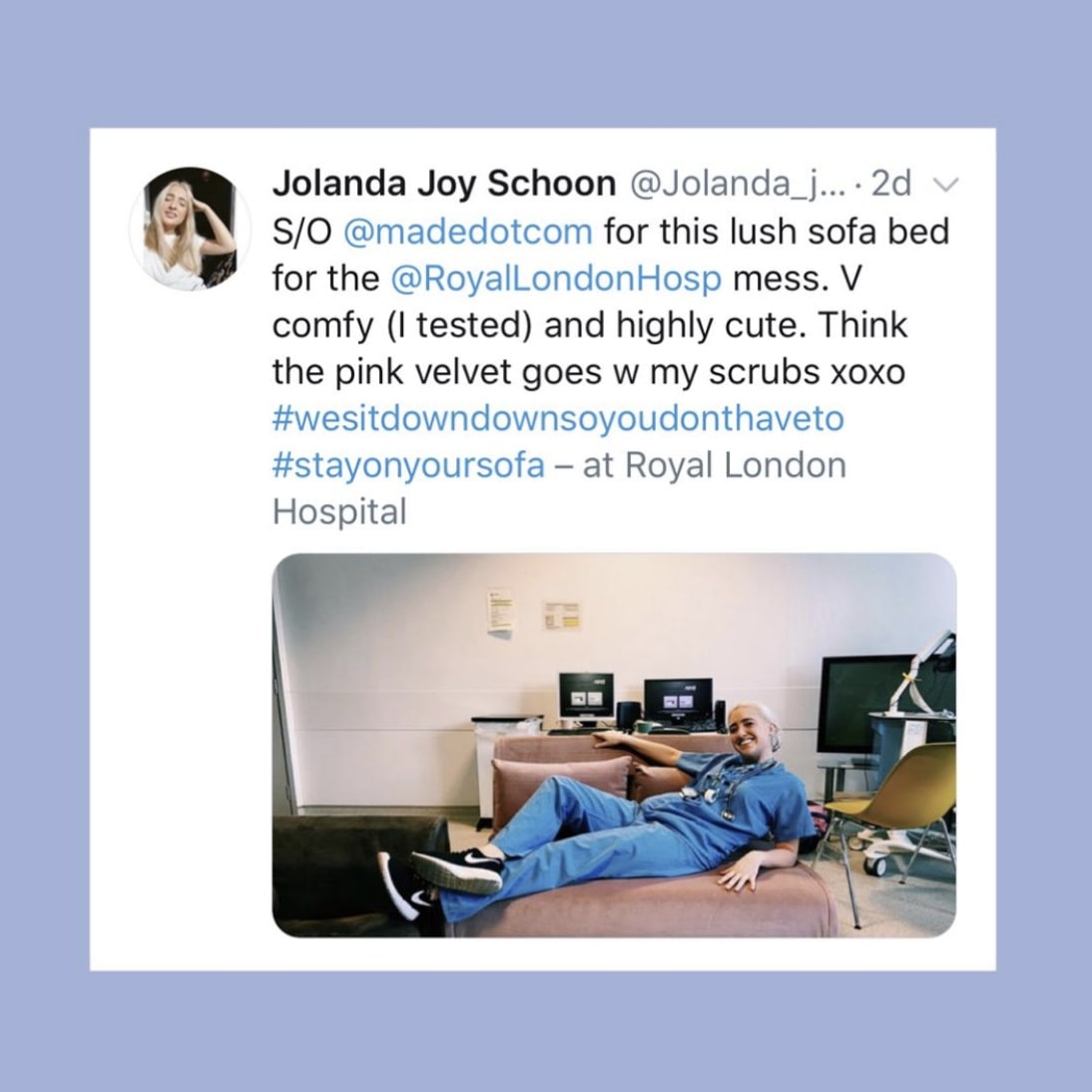 #36DaysofType – Completed!
Last week, we completed the 36 Days of Type challenge — a yearly challenge for illustrators, designers and graphic artists to interpret visually the letters and numbers of the Latin alphabet.
Participants are challenged to design and post on Instagram every day for 36 consecutive days the alphabet letters and numbers, exploring the infinite possibilities of creative expression in the form of finite characters.
A curated selection of the artworks is chosen by the 36 Days of Type team, which will publish on their own official account the best artworks day by day.
You can see our full alphabet here: https://www.instagram.com/p/B_AZpnCnDeE/