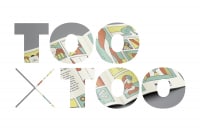 Issue
#017
Adult-only mortgage advice, 'In the Air' with Harvey Nichols, Sainsbury's Giving Store and the Tanqueray Townhouse
By Charlotte Hurd, on 22nd November 2019
Welcome to your Friday dose of TOO x TOO – our round up of the four most exciting, unusual or interesting things to drop in the last seven days, brought to you by the insights team here at The One Off.
Mortgage stress gets an adult-only makeover
A survey by Habito, the online mortgage broker, found that sex lives can suffer when faced with the stress of a mortgage application. One in ten couples surveyed admitted that mortgage stress had an effect on their sex lives, while one in 20 confessed it caused them to sleep in separate rooms.
This data inspired their new campaign, which draws inspiration from the Kama Sutra. Illustrator, Noma Bar has created a new version of the ancient Indian Sanskrit, offering a light-hearted and adult-only take on the financial terms that may cause anxiety during the application process.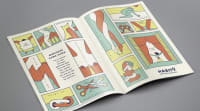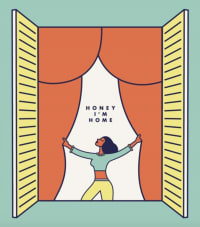 All up 'In the Air'
Harvey Nichols have launched 'In the Air', a multisensory fragrance experience. They invite guests to immerse themselves in scented vapour rings by four of the world's most innovative perfume houses.
Guests begin in a brand workshop, where they are able to smell and touch the raw ingredients used in the fragrance. Then, once inside, In the Air promises to transport you to a 'surreal sensorium with Instagrammable moments'
The event considers the growing expectation for consumers to feel present and free of digital distraction. Being constantly fed information, customers are beginning to burnout, meaning events that focus on full immersion will become more and more important.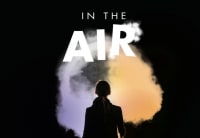 Christmas – a time for giving
Sainsbury's have shared plans for a store where visitors will shop for others rather than themselves.
The 'Giving Store' in London's Covent Garden will stock priority items that can be donated to people in need.
The 'family-friendly' experience includes a snow filled forest, interactive donation containers and special characters that will take kids through the process of creating a Christmas dinner.
Judith Batchelar, director of Sainsbury's brand, said: "If every person doing their Christmas shopping this December donated one extra item, be that a can of soup or a roll-on deodorant, over 50 million products could be donated to those in need this festive season.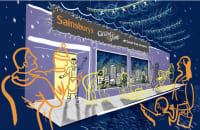 Tanqueray Townhouse
Tanqueray will be hosting a festive sensory experience that will include photographing people's "auras" and using facial-recognition technology to find out which cocktails would best suit their tastes.
In the Lounge Bar, you can sip on classic G&Ts and for a bit of light reading there will also be a library where Tanqueray will educate visitors on the botanicals that make up the spirit.
A calligrapher's table means you can create customised labels, wax bottle seals and your own wrapping paper for the gin-lover in your life.
Guests will be encouraged to explore the space and some will uncover hidden rooms. In a secret bar, the gin brand will host an experience that involves analysing senses through brainwave activity.