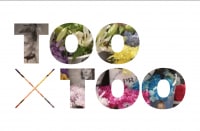 Issue
#016
The 'illegal blood bank', a Next-Gen place to take your exit, Prada's Flower Power and a call to #LoveNotLandfill
By Charlotte Hurd, on 15th November 2019
Welcome to your Friday dose of TOO x TOO – our round up of the four most exciting, unusual or interesting things to drop in the last seven days, brought to you by the insights team here at The One Off.
Unilad's 'Illegal Blood Bank'
This week, Unilad have launched the world's first blood bank aimed at gay and bisexual men, who are usually prohibited from donating blood by UK law.
The Illegal Blood Bank will open on 23rd November at a secret London location and will offer gay and bi men the opportunity to donate blood to highlight the discriminatory law.
Unilad and FreedomToDonate are calling for a fairer blood donation system in which all people are treated equally. The blood collected will be used to highlight the amount of useful blood wasted and gay and bi men are being encouraged to register their support by donating or by signing a petition.
Exit here…
Death and loss is no longer a taboo, but a topic that both brands and consumers are attempting to tackle more openly. Next-gen funeral home Exit Here acknowledges this, providing a modern mourning space that promotes a more holistic approach to funeral services.
The design rejects dark colours and traditional notions of death and instead has brightly coloured walls, modern furniture and thoughtful art. Exit Here also provide modern caskets in sleek shapes with unconventional decorations.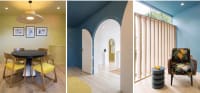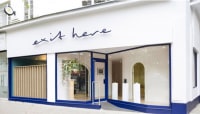 Prada's Flower Power!
Italian luxury house Prada has linked up with a selection of florists in international cities (including Milan, London, Paris, Moscow, New York, Shanghai and Tokyo) to trial a new medium to promote its 2020 campaign.
This week, paper sheets with imagery from the campaign will be used to wrap fresh flower bouquets before being handed over to customers.
Prada hope that with this unusual approach they can celebrate the beauty of simple things and offer an unexpected twist in everyday places.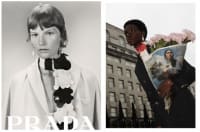 #LoveNotLandfill
Between the 14th– 17th November, #LoveNotLandfill will be championing pre-loved fashion in a Seven Dials pop-up featuring collections from charity shops curated by some of fashion's most stylish influencers.
Each influencer has curated a selection of 500 pieces from their partner charity, with all proceeds going directly to Barnardo's, Oxfam, Cancer Research and The Royal Trinity Hospice.
As well as a place to discover sustainable fashion pieces, the store will be a space to discover more about eco-fashion and people are also encouraged to bring along their own clothes to donate via a clothes bank.
The Clothes Doctor will also be on hand to mend and repair any old and damaged clothes, offering alterations and information on how to repair and upcycle.