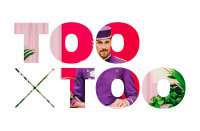 Issue
#012
A London wellness oasis, Topshop x CALM, #REBurberry and a botanicals only resort
By Charlotte Hurd, on 11th October 2019
Welcome to your Friday dose of TOO x TOO – our round up of the four most exciting, unusual or interesting things to drop in the last seven days, brought to you by the insights team here at The One Off.
London's new wellness oasis
Responding to a customer desire for overall wellness and a space to treat their mind and body, Harvey Nichols have opened their doors to a refreshed and renewed ground-floor beauty lounge.
With a beauty concierge service, high-tech beauty treatments and vitamin drips, the space is designed for anyone needing a good pamper.
Shoppers can choose from an extensive list including advanced facials, pelvic floor treatments and advice from upscale beauty brands like Sisley and La Prairie.
Topshop x CALM
To mark World Mental Health Day, Topshop's new charity collection, Care Sewn In, launched this week.
The retailer have teamed up with CALM (the Campaign Against Living Miserable) to bring awareness, inspire discussion and normalise speaking out about mental health.
In a collection of tees and hoodies, familiar fashion care labels are repurposed for tips for dealing with life's tough times.
#LetsWhatsInsideOut is fronted by models Emily Bador and Reece King who are both champions of body positivity and mental wellbeing.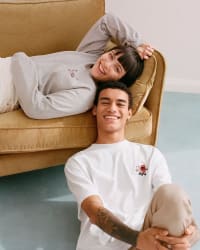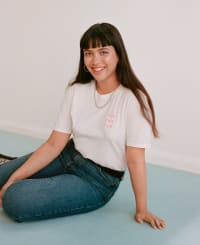 #REBurberry
In a partnership which comes at a time of larger migration from a linear to circular production, Burberry have officially endorsed the second-hand market with The RealReal.
They announced the news that they will begin a programme which encourages customers to consign their Burberry goods on US luxury platform, The RealReal.
Those customers whose items are accepted for consignment are being offered a 'personal shopping experience' complete with high tea in 18 US Burberry stores.
This signifies a huge step in the thawing relationship between luxury brands and the second hand market.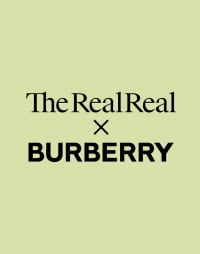 Patch Plant Hotel
With houseplants now in vogue with millennial urbanites craving indoor greenery, Patch saw an opportunity to provide for a growing cohort of plant parents.
The Patch Plant Hotel, a five-star, all-inclusive botanicals only resort in London offered a safe home for customers to leave their plants whilst travelling.
A team of green-fingered specialists would keep beloved plants hydrated free of charge, with all available spots booked up within days of launch.