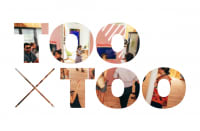 Issue
#002
Spotify at Cannes Lions, Primark Cafe, KFC Vegan Burger and Karma Cola's Bad Adults
By Seb Stone, on 21st June 2019
Welcome to your Friday dose of TOO x TOO – our round up of the four most exciting, unusual or interesting things to drop in the last seven days, brought to you by the insights team here at The One Off.
Spotify bring the culture to Cannes Lions
Spotify used their pop-up space at the Cannes Lions as an opportunity to highlight societal and social topics through a programme of talks. The event coincides with the recent release of Spotify's 'Culture Next' global trends report which delves into the realm of Generation Z. As a result, the brand invited attendees to learn more by attending a session discussing the report. It's important for digital brands like Spotify to establish these tangible connections to their audience to drive deeper brand connections and encourage brand love.
Primark Perks
Primark has opened a Friends themed Central Perk café in its Manchester store. The café is used to help promote the Friends branded merchandise which includes clothing and homewares. The café is pushing the ethical/eco-friendly angle with the use of compostable cups and ethically sourced coffee beans which is part of the Primark Cares initiative.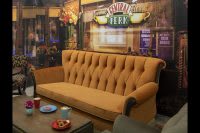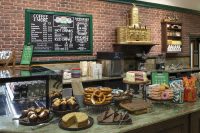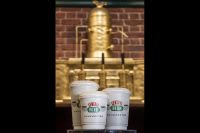 KFC's Imposter Burger
On the 17th June the KFC launched the 'Imposter Burger'. The brand finally took the big step to cater for the ever-growing vegan market with its Quorn fillet covered in the signature secret KFC original recipe. Despite mixed reviews of the vegan burger it entirely sold out in just four days with KFC reporting that sales of the burger were 500% higher than that of a normal burger. The brand has expressed that next year they hope to roll out the vegan burger "in a big way", so expect to see this imposter back on the menu in the not too distant future.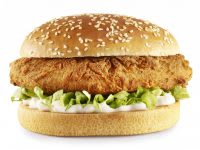 Karma Cola goes after the 'Bad Adults' of Shoreditch…
Challenger brand Karma Cola is taking over Shoreditch with its light hearted jokes aimed at 'bad adults'. The scenarios in the comic style creative outlines relatable narratives which many adults fall habit to… The ads will feature in print, social media and outdoors at 50 separate locations to confront other bad adults. Aside from the relatable and humorous creative the brand is attractive due to its ethical practices which have resulted in it being named the @EcoAge brand of the week.