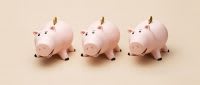 Money, money, money – what is the future of currency?
By Charlotte Hurd, on 4th October 2019
With recent news that Sweden is eschewing cash (research shows that barely 1% of all payments were made using coins or notes last year), the rapid rise of cryptocurrencies and start-up challenger banks like Monzo and Revolut, we consider how the notion of value and currency will begin to flux.
These new approaches to currency have ignited a debate about the fundamental nature of money and the future of traditional banking and financial services. As a society we are being abstracted away from cash and primed for the disruption of currency as we know it.
But where does this fit with us, the consumer? Mounting concerns around privacy and growing income inequality suggests that these changes may only aid feelings of anxiety. It seems that the way we think about value will need to adapt quickly.
The reaction to Facebook's plan to launch its own cryptocurrency, Libra is a good example of this rising anxiety. Pre-launch, the service is already under threat with world leaders, like French Economy and Finance minister, Bruno La Maire blocking development over concerns it poses a threat to the sovereignty of national currencies.
The monopoly itself is being disrupted and the way in which we understand value, earnings and trading will all begin to change. We map the brands who have taken notice of this disruption and leveraging it to become the new bankers, launching their own versions of currency.
Pop-up uses plastic as currency
Taiwan based waste upcycler, Miniwiz recently opened a pop-up in Italy where plastic ready for recycling can be used as currency to buy items in-store. Shoppers drop off their plastic bottles, take-away drinks cups and shopping bags and are assigned credits to be exchanged for product.
An in-store machine then cleans, dries and shapes the material into flakes which are moulded into new products.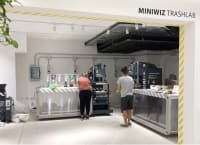 Recycling with Purpose
PepsiCo Latin America recently announced their 'Recycling with Purpose' campaign, a circular economy system aimed at promoting sustainable efforts.
It provides incentive for consumers to collect plastic bottles and exchange them for ecoins, a virtual currency which can be used to receive discounts on products and services.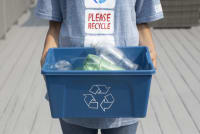 Get your name on 'La Liste'
Paris-based fashion magazine, L'Officiel has introduced a cryptocurrency based platform called 'La Liste' for its advertisers and readers. 100 million-worth of 'Taste Tokens' will be distributed to 500,000 people based upon status and income, or in exchange for reader engagement.
The more time a reader spends with online content, the more tokens they receive. Tokens can be exchanged for purchases from brands appearing in the magazine. In return, L'Officiel will have access to consumer spending data to share with advertisers such as Dior and Chanel.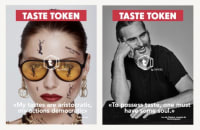 Earn as you drive…
'Connectivity' is one of the most important trends in the automative sector, with virtually every company packing more sophisticated software into cars to connect seamlessly with drivers. Hence the push by Jaguar Landrover to install 'smart wallet' technology into their upmarket cars.
Drivers are able to earn credits by allowing their cars to automatically report useful road condition data, such as information about traffic congestion or road accidents. Drivers can then use their earnings for pay tolls, parking fees and for smart charging electric vehicles…essentially turning their car into a mobile piggy bank.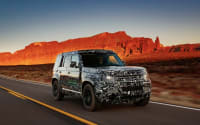 Brands as the new bankers…
Early adopter brands who have recognised the disruption of value have already begun to extend into a digital currency. The examples above show how powerful these schemes can be at incentivising consumers to make better choices, or at creating closed currencies which place your brand top of mind.
One thing is certain, however, the benefits of being part of your cryptocurrency club must be clear for the consumer. For people to give up their valuable privacy and trust your brand, you need to give them something valuable in return.