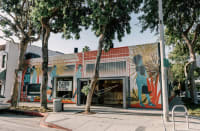 Local Love
By Charlotte Hurd, on 22nd May 2020
Time spent in isolation at home has forced our once vast global communities inwards, allowing people to connect with their local surroundings and value and celebrate the individuals and institutions that have kept them going.
There are clear post-pandemic aspirations to continue with a locally driven attitude and it is likely that our 'new normal' will change the focus from growing global networks to creating local connections.
When it comes to brands, consumers will look to those who understand the nuances of their communities. A more human relationship with brands is set to become a key factor and conversational feedback which ultimately feeds into making the experience hyper-relevant will be key.
So, when physical retail resumes, how can brands reset their spaces to champion the new aspiration of local first?
Data-driven destinations can be one way in which bigger brands can create local initiatives. The Nike Live stores on Melrose Avenue and Long Beach, for example, use real-time data to stock the stores bi-weekly – determining products on the buying and browsing in the local area via the NikePlus app.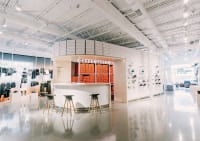 Hyper local pop-ups with the ability to service niche audiences will also prove popular. Nordstrom Local, for example was an early adopter of this format (launched in LA in 2017). Customers can drop off returns, collect online orders, donate clothing to charity and have clothing and accessories repaired and cleaned all in one place.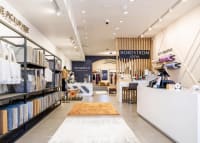 This shift to a locally led mindset is set to shape the products that people buy, where they buy them and how they will evaluate the relevance of a brand.
As retail stores slowly and cautiously begin to open their doors, brands should begin to prioritise considerate development over token innovation localising their approach.
Ultimately brands should think and act local; investing and supporting the communities that have helped to build, promote and sustain them.