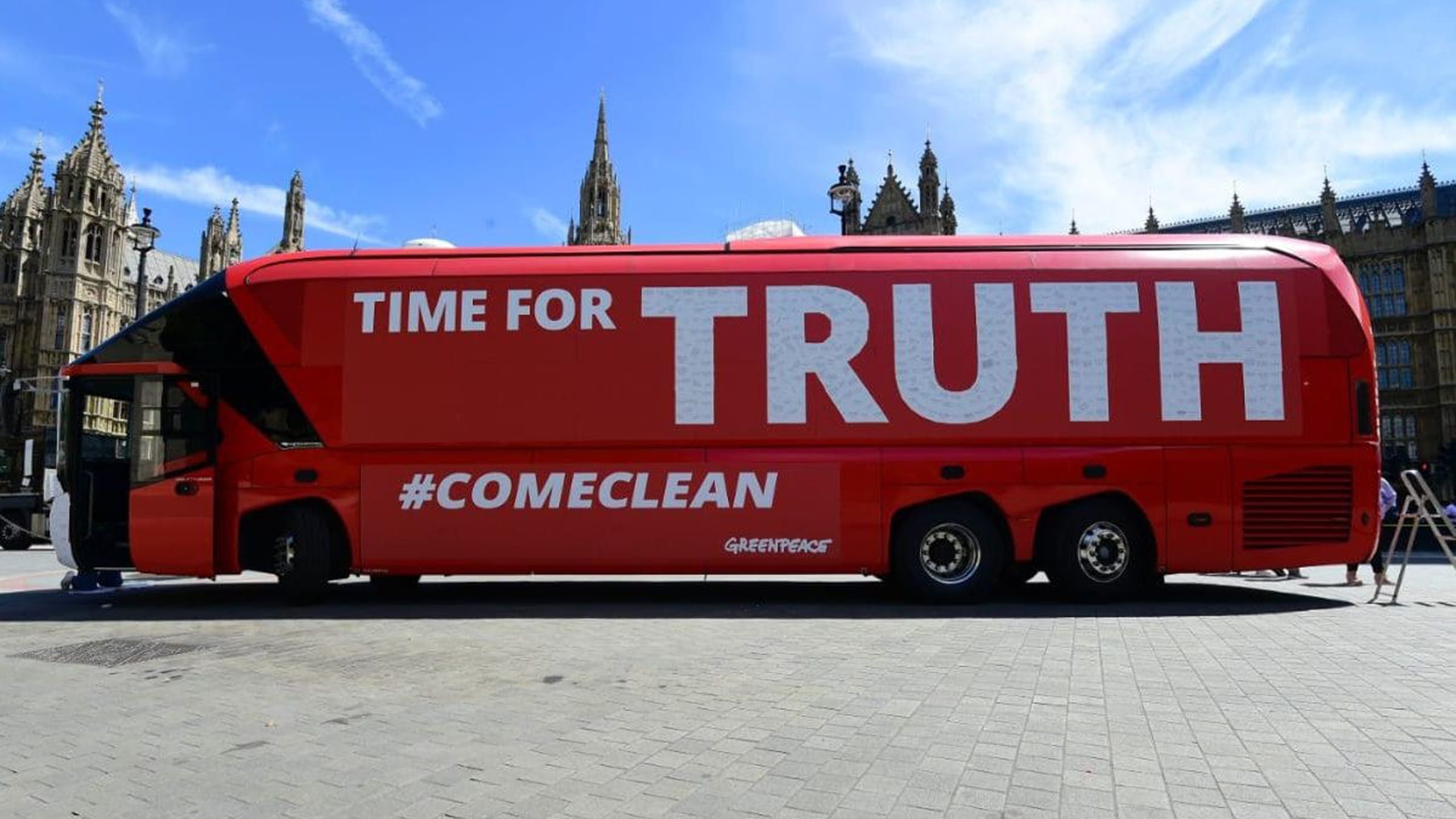 Brands in the post truth world
By Charlotte Hurd, on 28th May 2017
What does it mean for your brand, and how should you react to shifting consumer mind-sets?
2016 was a year of profound upheaval – a year when it seemed that politics was ruled not by fact but by feeling. General trust in the three pillars of politics, business and media, is plummeting. The majority of the population are deeply concerned about globalisation, and 53% of people feel that the system is failing them.
A by-product of social media – the over-abundance of information online has created a 'post-fact carelessness'. With so much readily available data and the emergence of a filter bubble, we can regard facts like opinions, discarding the ones we don't agree with or like in favour of the ones we do.
The rise in clickbait journalism has also exacerbated the problem. Publishing outlandish claims drives traffic and it is this sensationalism that spreads fake news. Today, truth seems of secondary importance, the inability to discern truth from distortion highlights a real need for transparency.
Recently we've been talking to clients about what this mean for their brands given consumers are adopting a general cynicism and reverting to their personal beliefs in the face of not knowing what to believe. As Michael Gove stated, 'people in this country have had enough of experts'.
This mind-set is nothing new. Customers have long been sceptical of brands and marketing as a whole, and Twitter was the first real game changer in openness. The nature of this real-time marketing challenged brands to find a unique and authentic brand voice to cut through the noise. Post-truth has made the search for authenticity even more complex and consumers are reacting against convoluted values, artificial products and shady sourcing. Demand for simple, local and clean is rising as sceptical consumers seek short cuts to credibility.
We believe this mind-set presents an opportunity for brands – to build a loyal following of influencers who will market their product in the most authentic way, consumer to consumer. In order to do this brands will need to understand and embrace their consumer community, and consider some of the key emerging consumer trends.
Empowerment and the 'inversion of influence'
As power shifts from big businesses, government and media to the individual, brands must consider their transparency, authenticity and positioning in the market. The 2017 Eldeman Trust Report has cited the 'inversion of influence'. This report recognises that whilst trust in the big institutions is declining, trust in the mass population of 'people like me' is rapidly rising.
With power now with the people and consumers actively recommending companies and brands based on their levels of trust it is hard for businesses not to loose control. To get ahead in the market brands must confidently put forwards a sincere, authentic and transparent set of values and a broad, inclusive and empowering approach to engagement.
Premium cycling apparel brand Rapha have quickly become an exemplar of best in class branding and the power it has in delivering business growth. Cycle racing culture runs through every fibre of the business, from product to the people they recruit, their internal training programs and their retail experience. The result is a brand delivered with such sincerity and consistency that to its target audience, and fans, it represents far more than the products it sells, but the whole of the sport they loves' history and culture.
Ethical start-ups, like TOMS have also risen in popularity as they provide a new vision of consumerism with ethical values baked into their DNA from the beginning. Making a positive social impact on the environment or to consumer's wellbeing is one way that brands can get ahead as shoppers are feeling increasingly guilty and shameful of their own consumerism and would now prefer to buy from brands who are doing good.
Truthful consumerism
In this post-truth society, the inside of the brand is now the outside, any internal cultures or values that were once seemingly irrelevant now inform the consumer's buying habits.
British designer Stella McCartney took this on board and in 2015 published their first environmental profit and loss accounts, which gives a monetary value to the costs and benefits the company has generated across its supply chain, in sourcing, manufacturing and selling.
American wine start up Alit also market their product with a total price transparency. Every bottle they sell has a cost breakdown explaining exactly what goes in to making its Pinot Noir. Founder Mark Tarlov explains that being transparent about cost also allows the brand to tell an engaging and authentic story of production.
No more stories
The mantra "actions speak louder than words", or "show don't tell" as it's been coined by our industry has never been more relevant. Over the last few years we've seen consumer spend move away from brands focussed on talking about themselves, towards those who allow consumers to use their brands to make a statement about themselves. Through this change, we've been working with clients to move their marketing and advertising focus from "Brand Story Telling" to creating "Brand Moments". These actions, propositions and gestures act as tangible representations of customer promises and brand values and give consumers something to talk about, or create their own spin on. In doing so they generate earned media worth far more in terms of brand impact than the paid media equivalent.
O2 have led the way in the telco sector in harnessing this thinking and creating Brand Moments. Their Priority proposition and live music venues enable their customers to connect to their real passion points, providing a subject that audiences want to talk about, rather than running campaigns using the latest band as a front for the brand.
In our work with Samsung, we have moved them from traditional in-store marketing to experience focussed activations, like our campaigns that open up opportunities for money can't buy experiences like our partnership with Olympic cyclist, Becky James. Here we created a "Brand Moment" for a group of Samsung customers at the Track Cycling World Championships, allowing Samsung to harness the community around them in an ongoing conversation, meaning the dialogue and positive brand impact lives on well after the moment has passed.
The way forward
Much of the above is founded in age old marketing principles rather than any revolutionary new thinking. In a time when consumers and media are evolving so rapidly though it can sometimes be a return to the basics, rather than search for a new media silver bullet, that will resonate with customers most and yield the best return.
If you feel that your brand needs some help cutting through the noise, and making the most of the opportunities the post-truth world presents we would love to have a chat.
Image credit to greenpeace.org.uk